Druhomes.com – A headboard is a part of a bed frame that stands as the head of your bed. The design of a headboard is similar to the theme of your bed frame. Usually, it uses the same material to simplify its design and creates a consistent theme. This element of a bed is useful to decorate your bed. It also becomes a background when you sit on the bed and want to lay on the wall, some headboard gives you a comfortable backrest. Thus, you should consider adding a comfortable and attractive headboard design for your bed.
For that, in this article, we will discuss a variety of attractive headboard design ideas for you to use in the interior of your bedroom. A headboard is the part of a bed that you can see directly when entering the bedroom. That's why a headboard has many attractive designs. If you are curious about the attractive headboard design, we have provided some inspirations for an interesting headboard for you. Let's discuss them one by one!
Industrial Rustic Headboard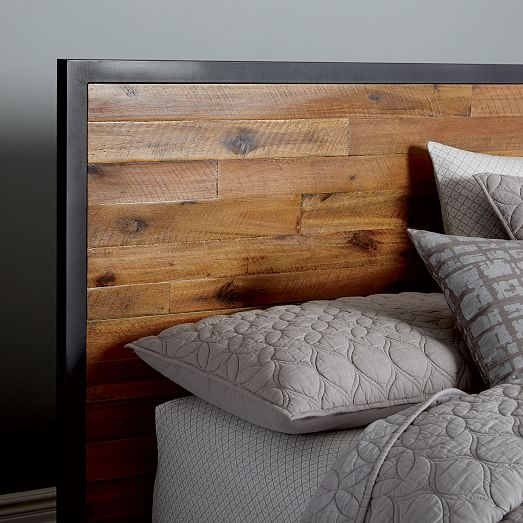 The first inspiration is an Industrial rustic headboard. This headboard has an Industrial and rustic accent in one combination of headboard designs. Mostly it uses black metal material as a headboard frame, then the wooden board fills the headboard frame as a natural background. You can use oak wood to make it looks artistic. Using another wood with a lighter color also looks interesting to emerge a fresh nuance.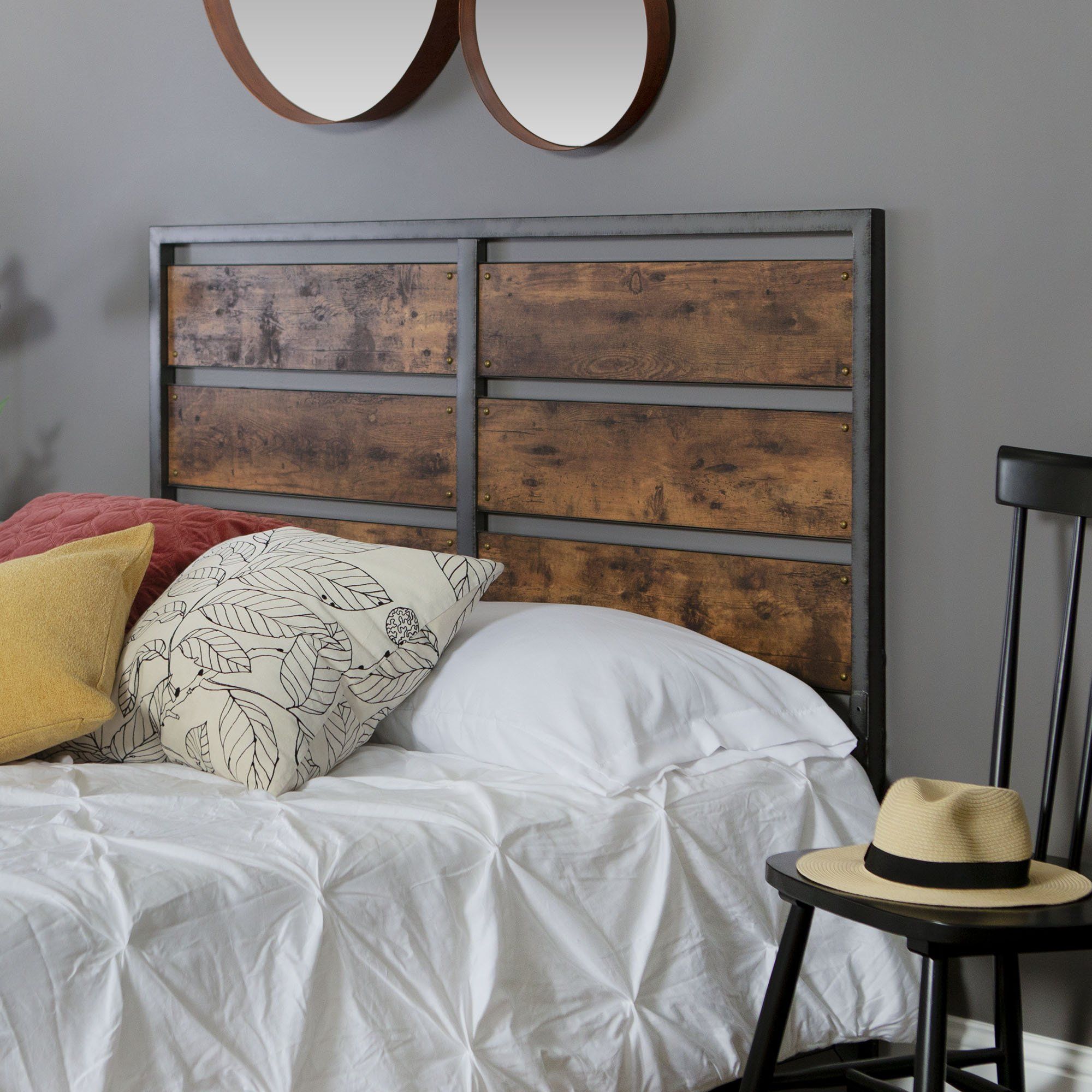 Moreover, you can create a creative headboard by arranging the wooden boards horizontally. If you want to show more about the Industrial accent, use the supporting decoration in your bedroom by installing black pendant lights, an Industrial chair, and an Industrial mirror. The component of black iron looks attractive to pair with rustic accent by wood material.
Queen Bed Headboard for Luxurious Impression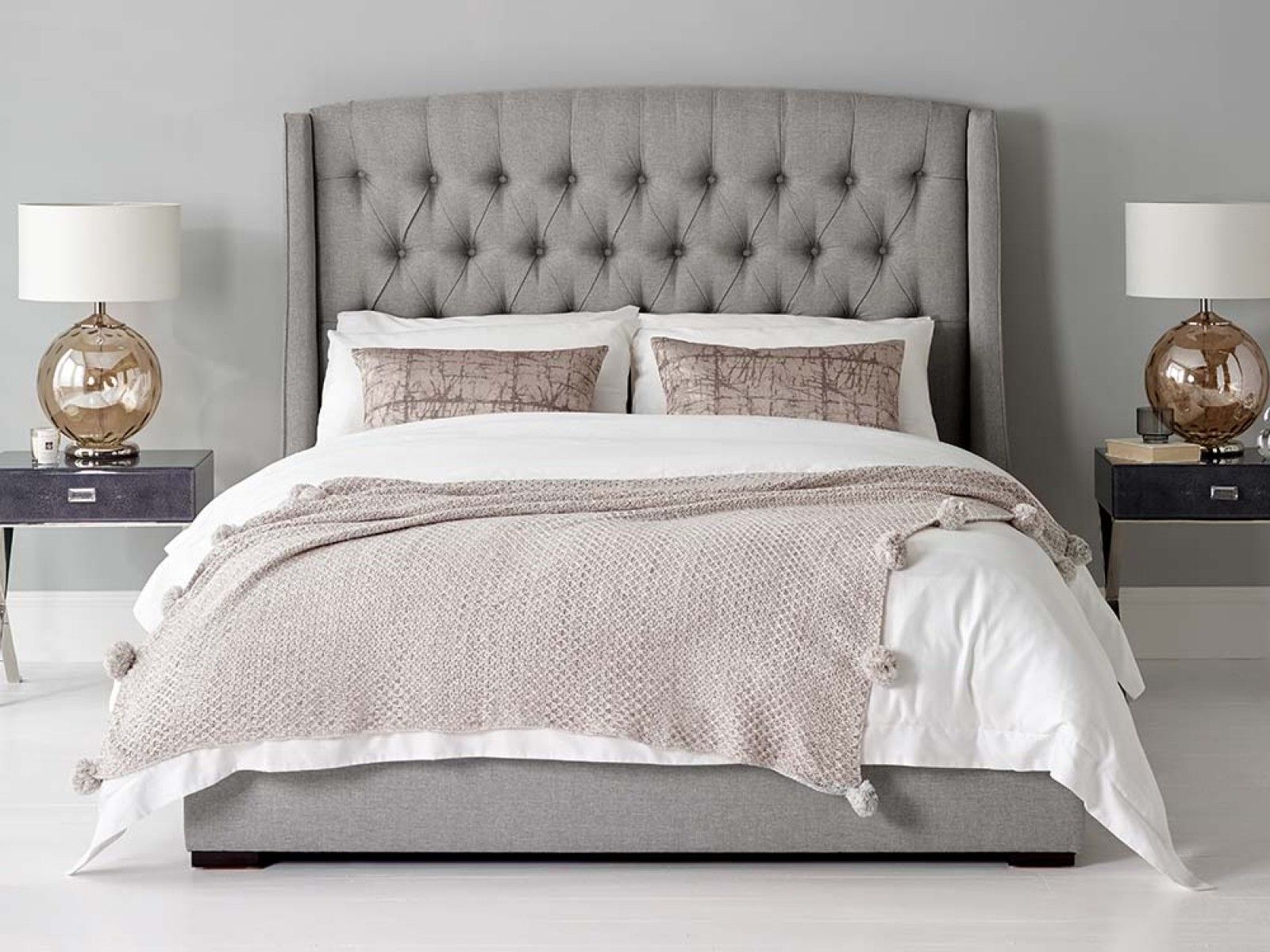 In a luxurious hotel, you might see the decoration of a luxurious room that has a queen bed type. This room type is one of luxurious room with a wide size and comfortable mattress. Installing a luxurious headboard has an elegant impression on your bedroom. The advantage of having this headboard is its comfortable backrest that relaxing your body when you sit on the bed.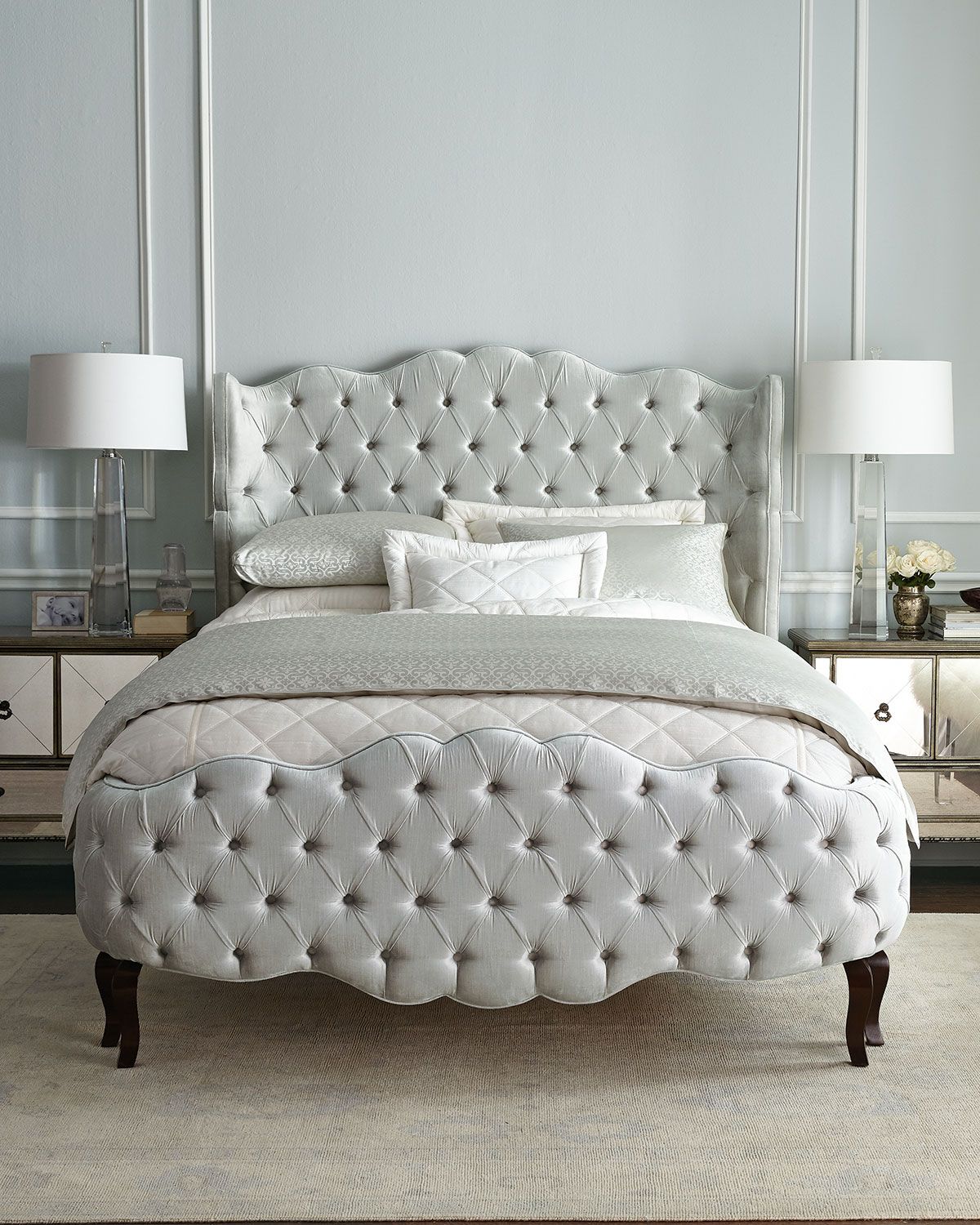 This headboard is compatible with your master bedroom. It makes your master bedroom more perfect and adorable. It is available in various elegant colors to emerge the luxury nuance. The use of this headboard is more catchy if you stylishly decorate your bedroom by using the same color with your bed, give some interesting accent on the wall, and put attractive furniture.
Wooden Rustic Headboard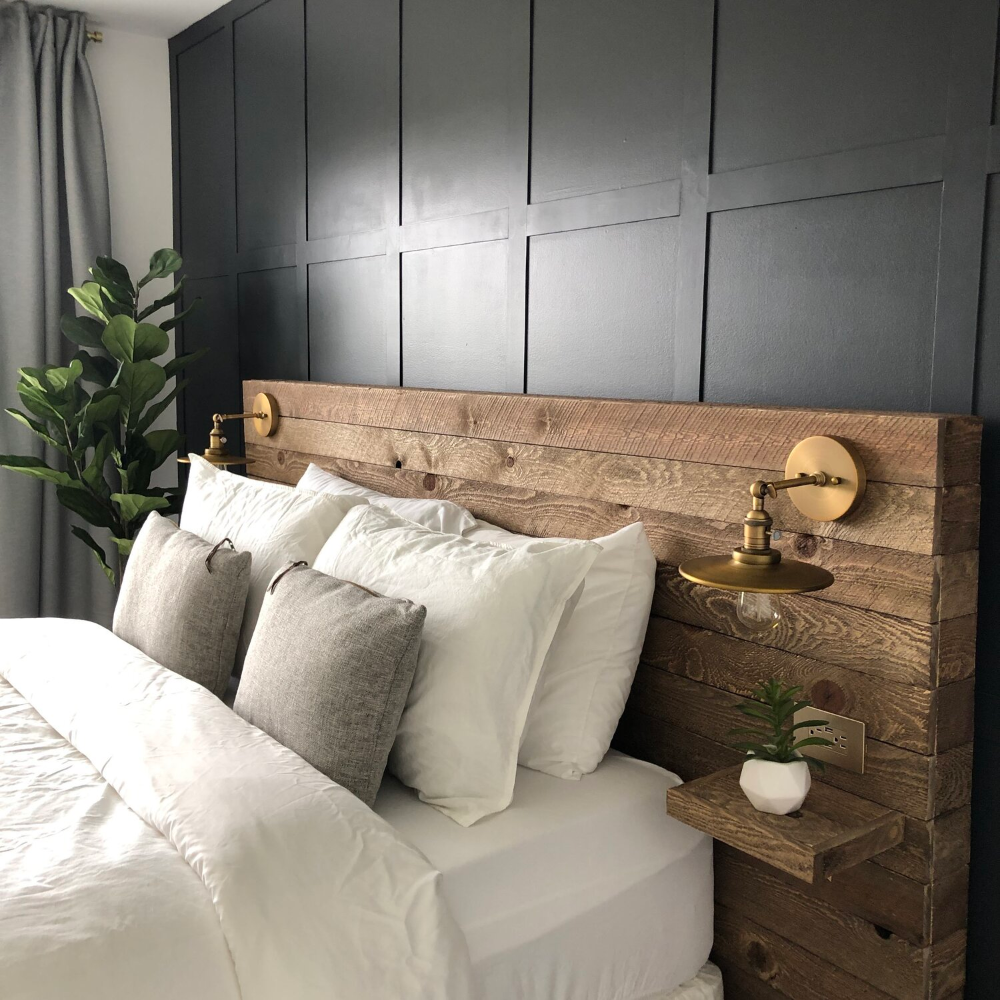 The use of wood material becomes more interesting to apply in every element. A small wood material represents the natural side of your home's interior design. This material is commonly used as an important element to create a wooden rustic headboard. Some wood materials have a good texture that is easy to carve, to form into an attractive design, and to draw an interesting view.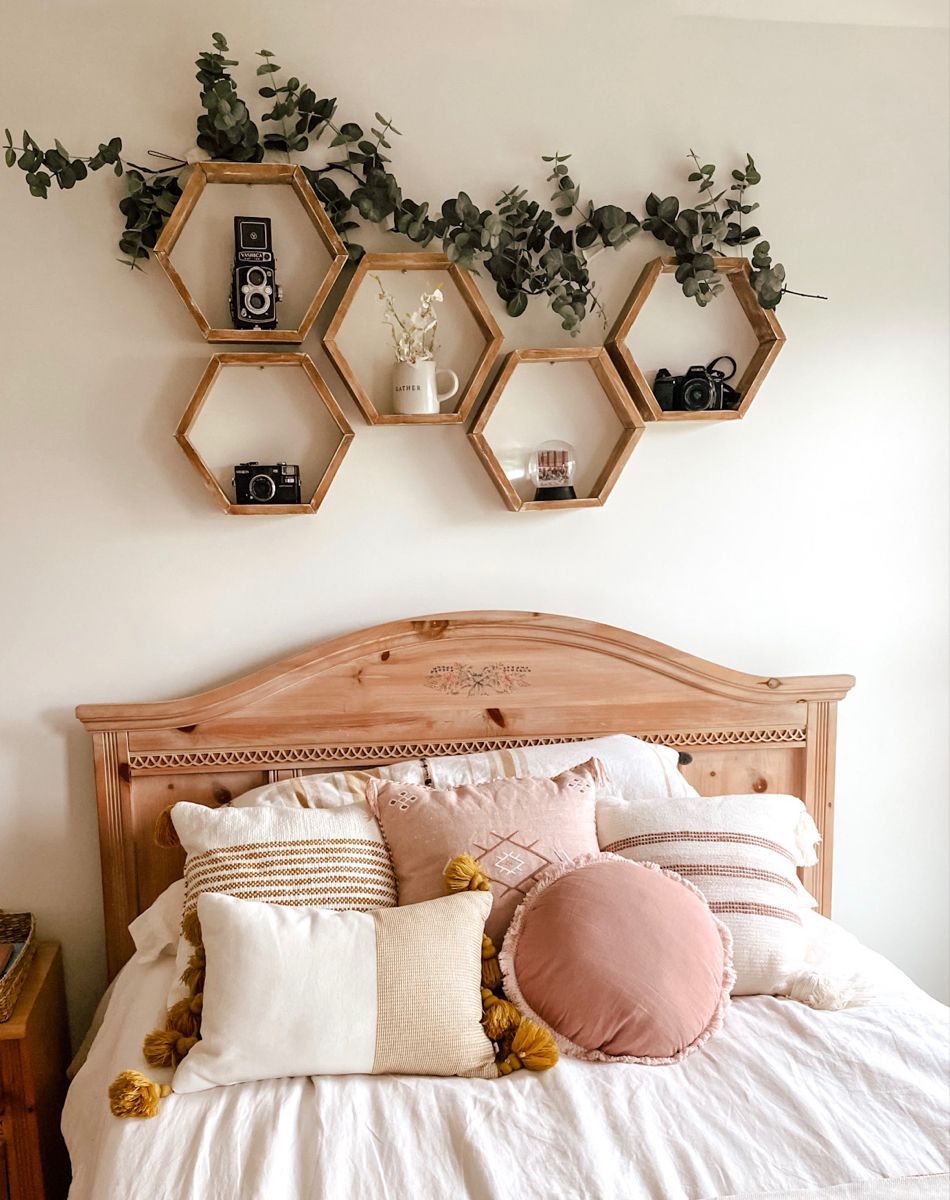 As a headboard, the wood material offers a natural brown color with aesthetic patterns on its surface. It supports your bedroom design in a certain theme like Rustic design, Farmhouse design, and Traditional design. For each design, a wood headboard is catchy to decorate your bedroom in a strong and natural impression. Besides, you can paint this headboard by using your favorite shade of brown color if you want to give a different view.
Velvet Upholstered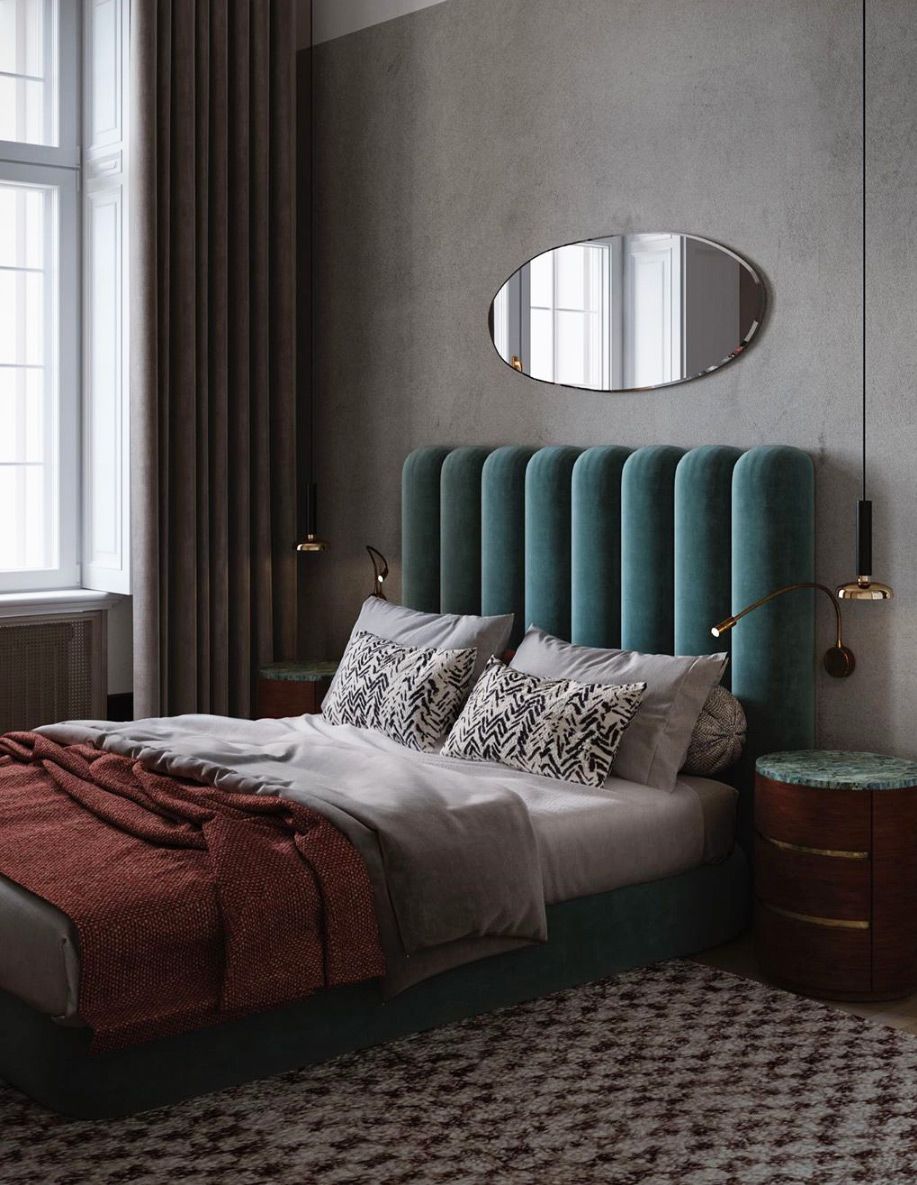 Seeing an old design in the 1960th era may give you knowledge that most interior designs use velvet fabric to get an elegant view. The velvet fabric has a soft texture when you touch it. This fabric is usually decorating some furniture as upholstery. Maybe, you also know that the velvet upholstered is useful to transform your old chair into the new one by using this fabric.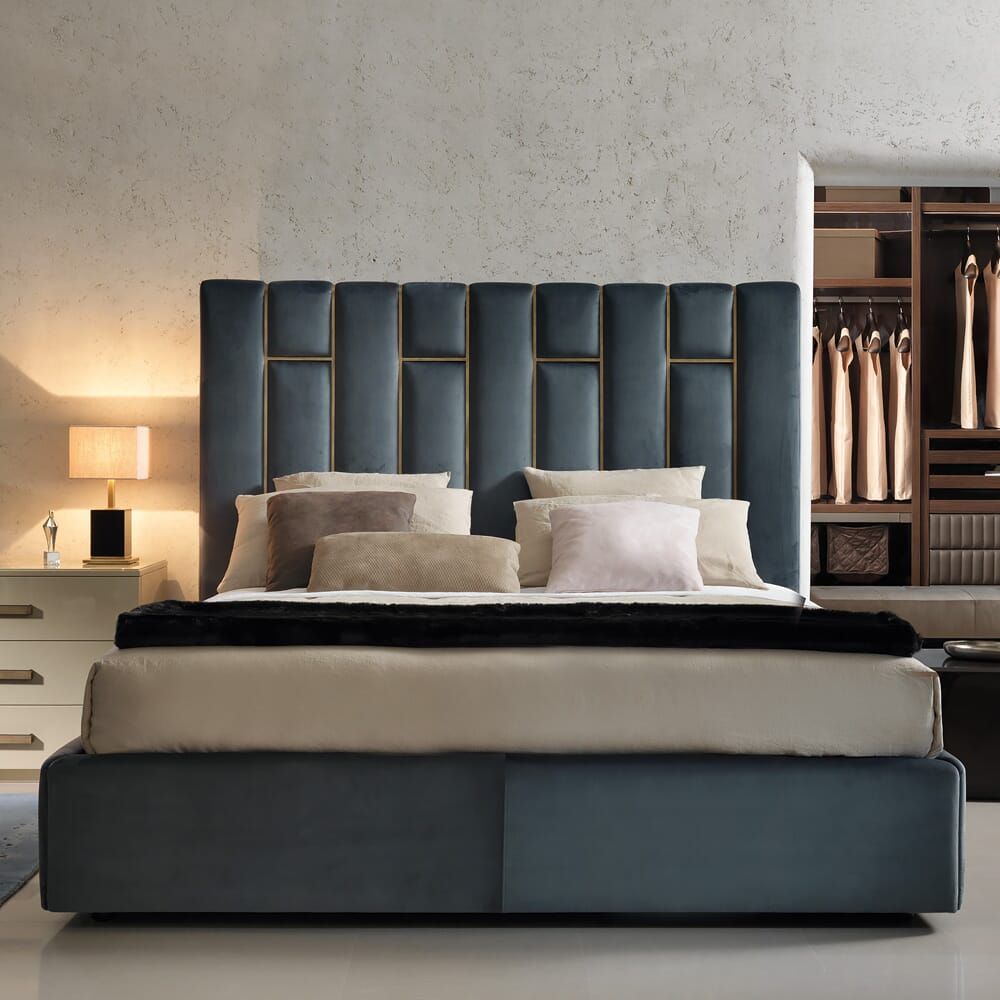 The velvet upholstered represents an Art Deco and Classic design. Thus, velvet fabric is doing well so to decorate your headboard to enliven the time past nuance. Besides, it provides a comfortable backrest when you want to sit and read a book on your bed at night.
Bamboo Headboard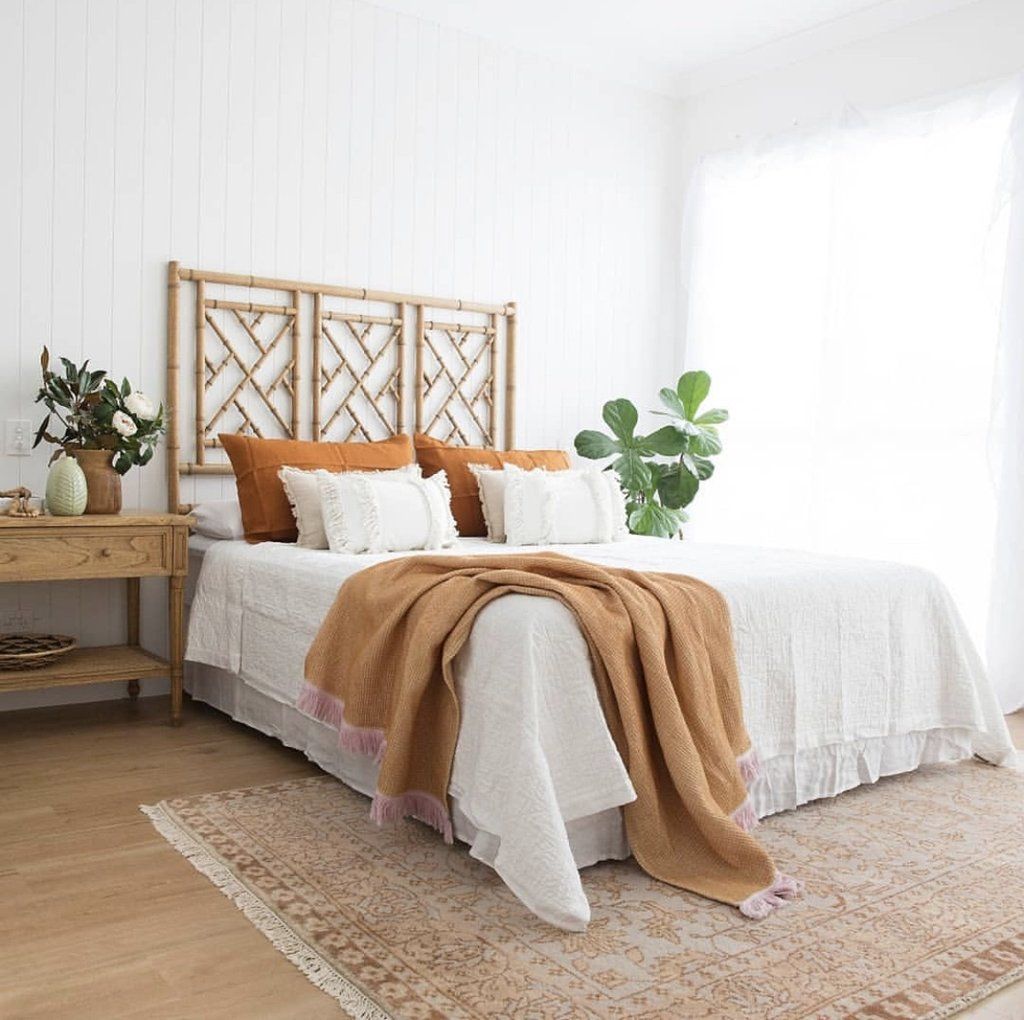 Another natural material for home design is bamboo. It includes multifunctional trees to emerge the spirit of an earthy tone. You can use the bamboo stems to make a headboard. Some bamboo trees have an interesting appearance such as yellow bamboo and green bamboo. It also has various sizes like a young bamboo tree has some flexible stems rather than the old bamboo stems. Thus, it can transform into many creations, includes your bamboo headboard.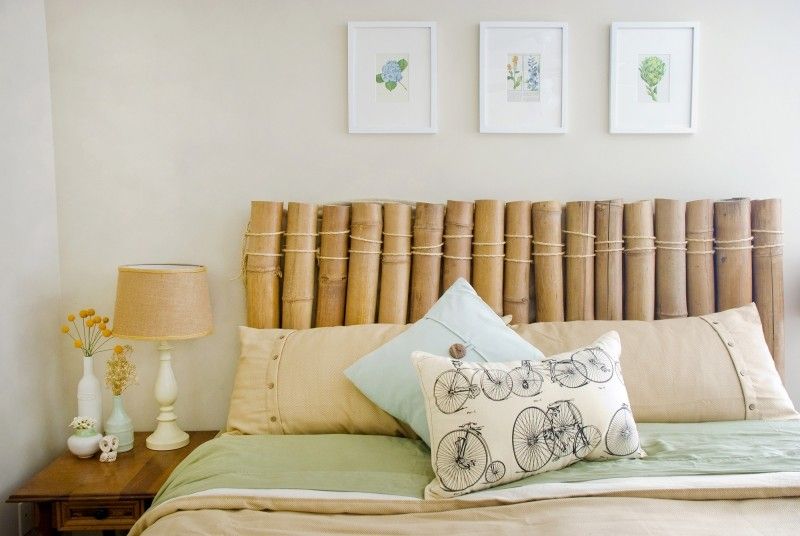 Arranging some bamboo stems is the easiest way to make a headboard by using this material. You can tie them vertically on the top of your headboard. To make your bamboo stand firmly, pin it on your bed frame. Thus, it looks catchy when seeing its original patterns on each stem.
Minimalist Headboard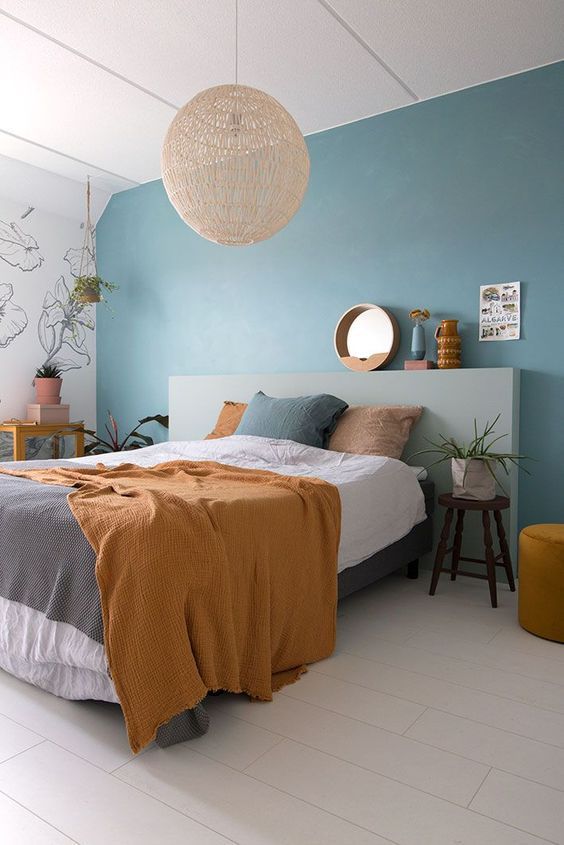 Designing a minimalist bedroom needs some supporting elements to enliven the simple accent. To make a minimalist headboard, it should adjust your simple design by using a calm color. The calm color helps you to show the continuity of your minimalist interior design. Thus, use the same paint for your headboard.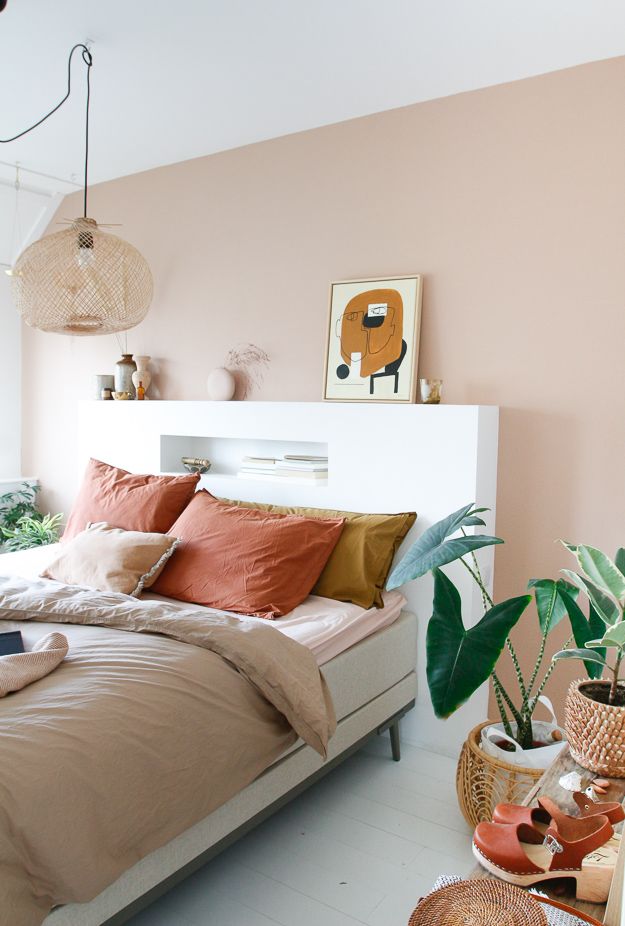 You can create a minimalist headboard that is made of a protruded concrete wall. It means that the concrete wall forms a square or rectangular to be your headboard. Plastic, marble, and other synthetic materials have interesting designs too if you want to create a minimalist headboard. The minimalist accent emerges from the plain appearance of its headboard, then you can choose the material in your favor.
Rattan Headboard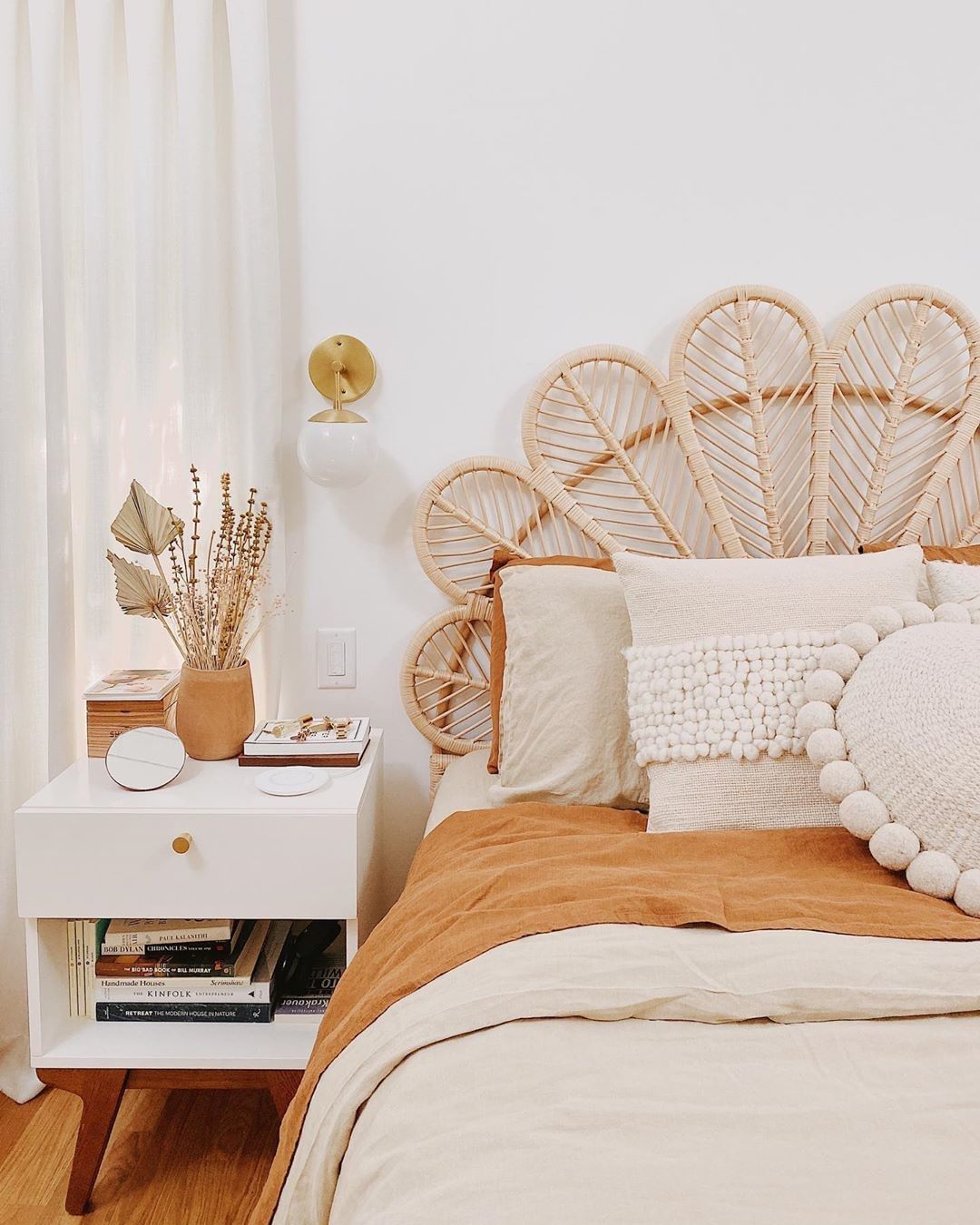 As one of the multifunctional materials, rattan offers you an interesting design as a headboard. Rattan material usually has an attractive appeal from its color and brown patterns. This material is usually in the form of wicker furniture. You might see the rattan creation in Bohemian interior design. As a handcrafted, rattan headboard makes your bedroom looks artistic.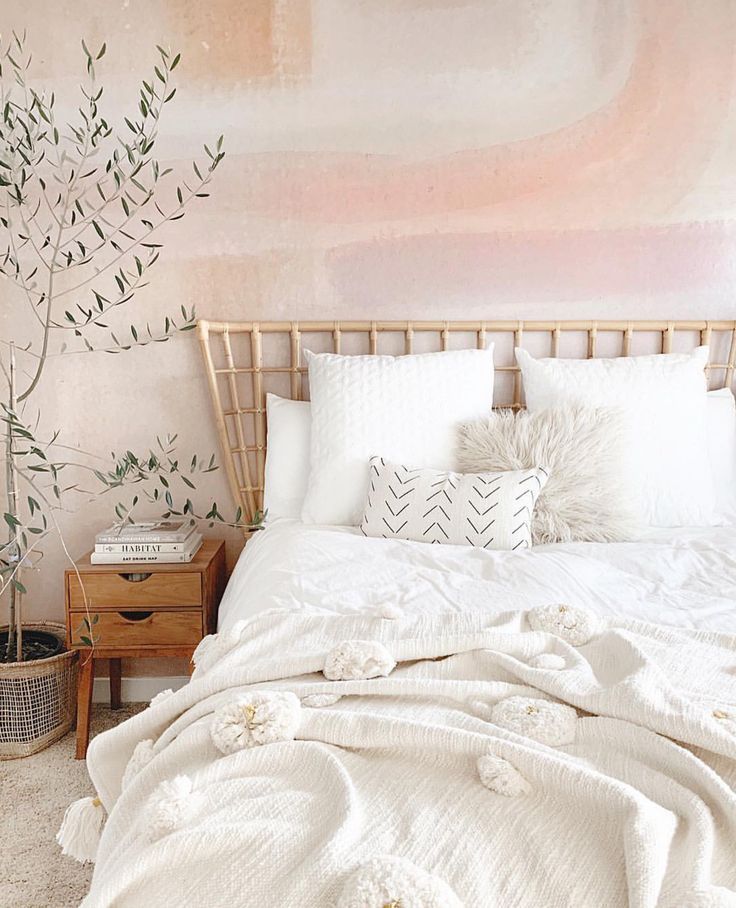 You can custom the rattan material to be a unique headboard. There are many creative designs from rattan to modify your home interior perfectly. Moreover, rattan is natural then you need no worry to recycle it when you want to replace the rattan headboard with another decoration.
Iron Industrial Headboard
A strong Industrial design uses a dominant material from metal, steel, and iron. It represents the Industrial accent firmly by its elegant impression. To strengthen an Industrial accent in your bedroom, install an iron Industrial headboard. The use of an iron Industrial headboard shows that your bed frame has a traditional style because the iron bed is close to the Contemporary era.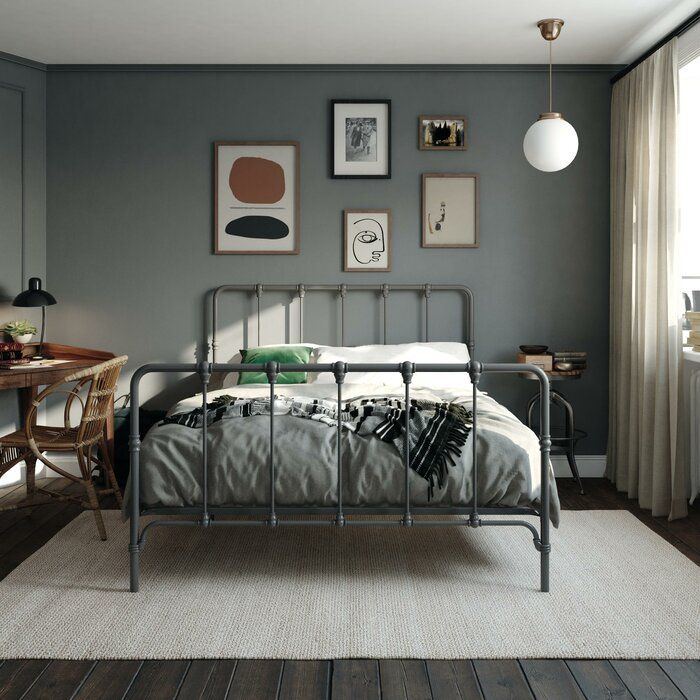 Besides, if you want to have a strong Industrial design, use some iron pipes to make a bed frame. It has an elegant impression by the natural grey color and the pipes' shape. Make your bedroom more alive by using the same color for your bedroom wall.
Thus our discussion about Attractive Headboard Design Ideas for Your Bedroom. The decoration of a bedroom depends on the elements like material, furniture, and color. A headboard is one of the useful elements in a bed frame. It offers a certain impression to modify your bed. The interesting design of a headboard determines the atmosphere you will feel when enjoying the time in the bed. Moreover, it provides a comfortable backrest for you to lay on it. Thus, this article will be useful for you if you want to seek some recommendations to decorate a headboard. Happy decorating!