Druhomes.com – Industrial interior design is a kind of home design that uses raw materials. The raw materials symbolize the Industrial era that is inspired by many deserted buildings. Nowadays, Industrial design becomes more popular for home exterior and interior design. This design uses a combination of raw materials and synthetic materials to arouse the Industrial design vibe. A pipe is one of the raw materials in Industrial design. You can create creative decoration ideas using industrial pipes. The Industrial pipe is available in some materials such as:
Black steel pipe
Nickel pipe
Ordinary pipe
We have mentioned some materials of Industrial pipes. However, some materials are useful to transform the pipes into stunning decorations based on their strength. For that, we have ideas of creative decorations by using Industrial pipes. Let's discuss them one by one!
Door Handle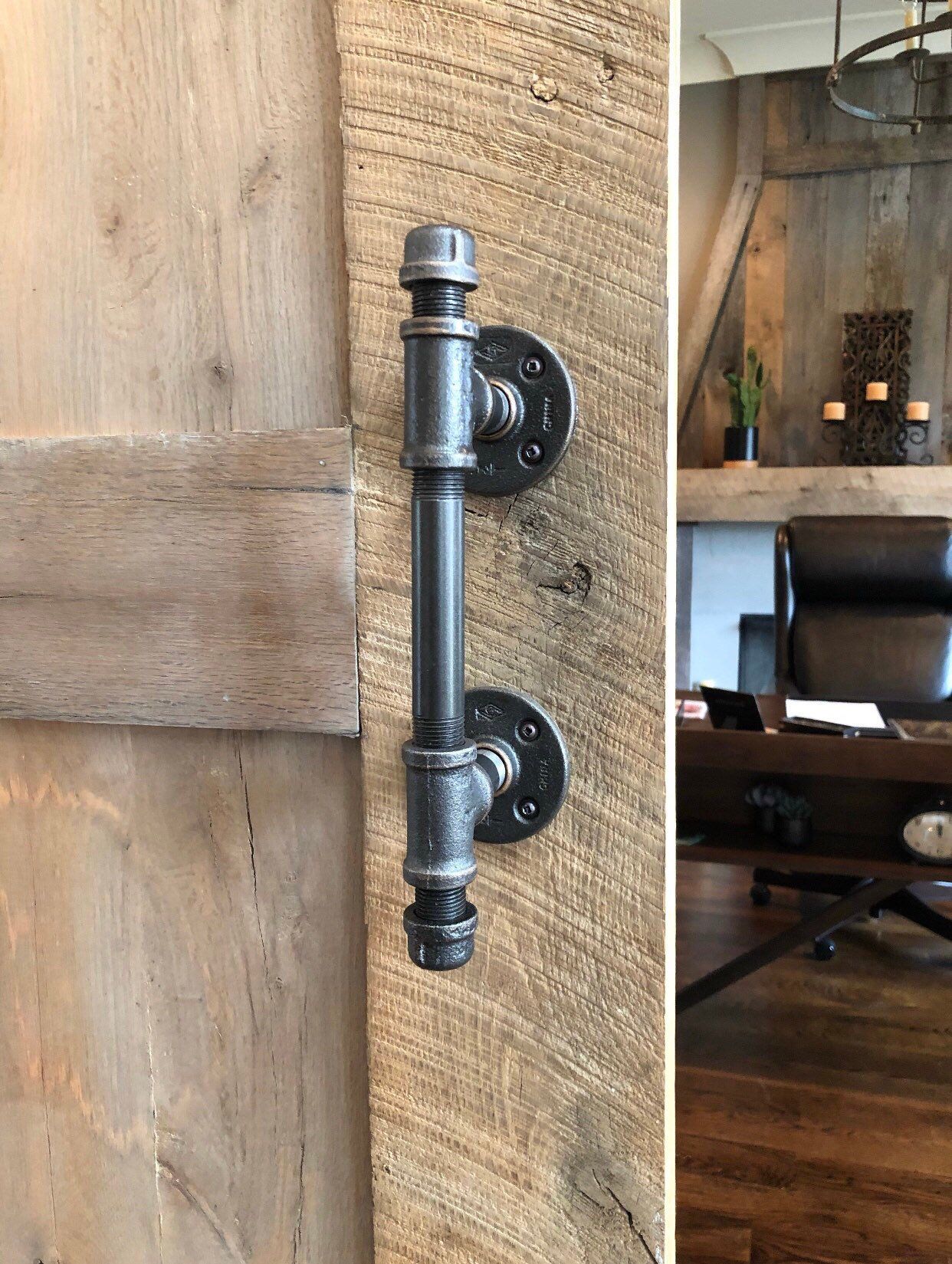 The idea of an Industrial door handle by using a black metal pipe looks interesting to modify your door. It brings an Industrial accent to your door and it supports the recycle by taking advantage of former pipes. It is one of the creative ways that are useful to replace your broken door handle without buying the new one. Moreover, the metal pipe is a strong material that will resist for years. The Industrial door handle strengthens the rustic appeal of your door.
Standing Candles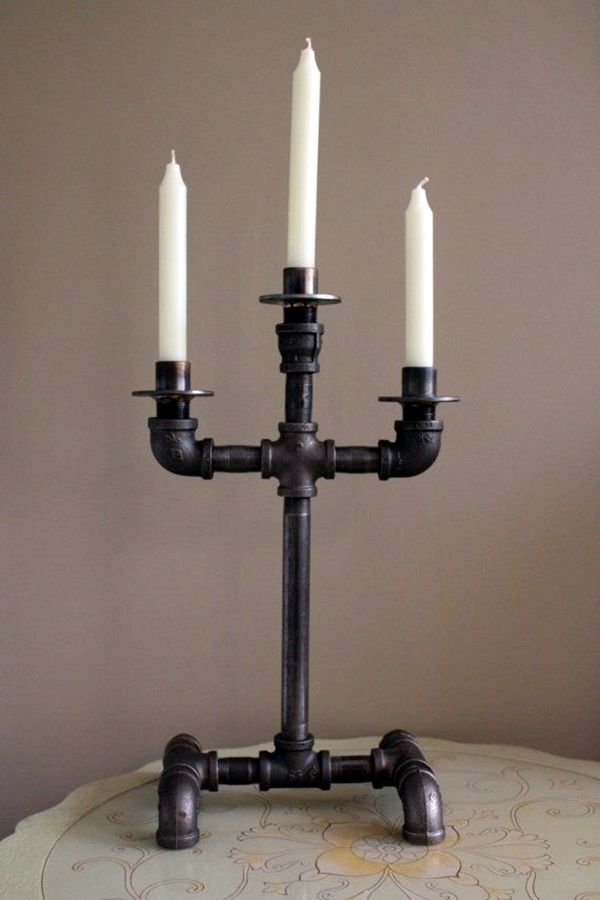 If you have difficulty holding the candles when the electricity is off, you can try this idea to replace the candle plate by using Industrial pipes. It makes your candles stand in a good position. The hole from the Industrial pipe is useful to hold the candle properly. Moreover, you can move several candles in one holder if you resemble some pipes to create an elegant standing candle. It is one way to accomplish a classic vibe and homey impression.
Staircase Handles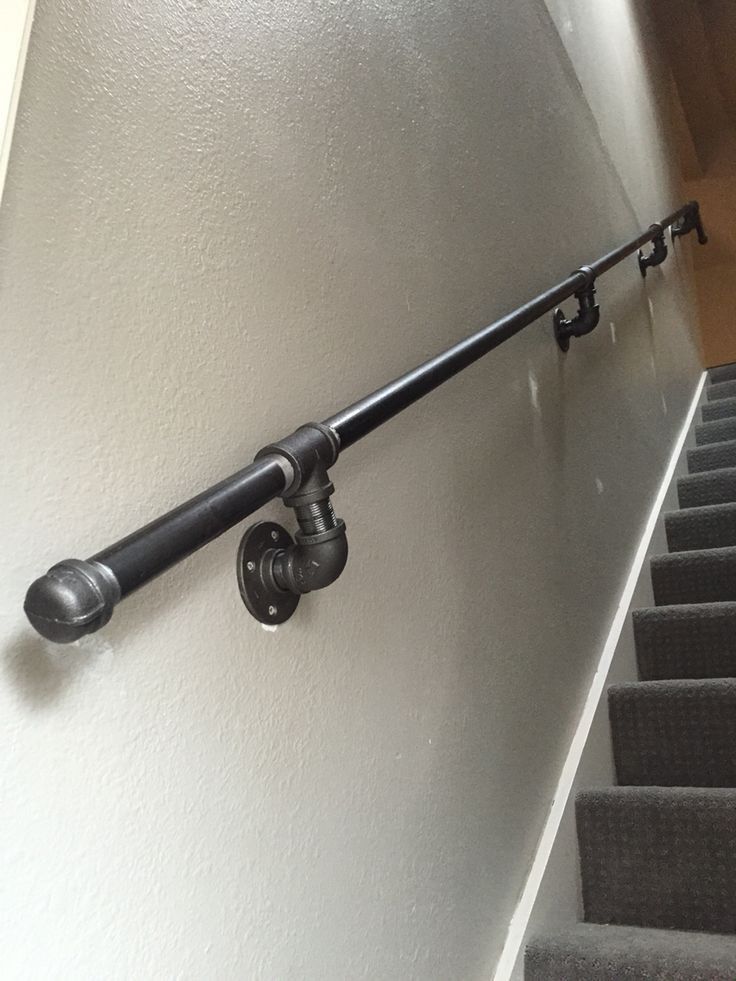 A staircase handle requires a metal material to guarantee safety and a comfortable staircase when walking on it. An Industrial pipe is a strong element to attach to your staircase because it makes the staircase design is friendly to use by adults, elders, and kids. An industrial pipe is one of recommended elements to complete the function of your staircase. This staircase handle is made of metal, nickel, and iron that brings an elegant impression.
Industrial Bookshelf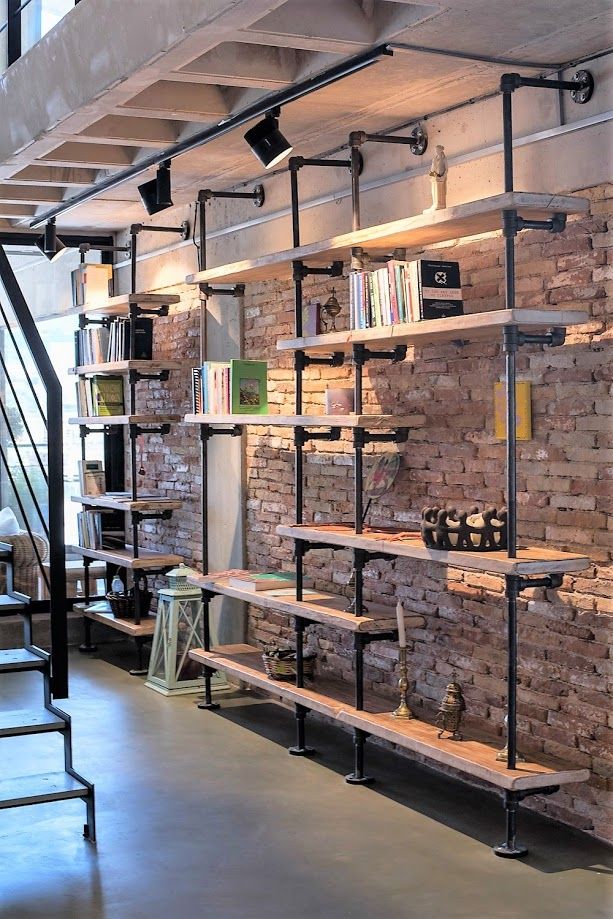 The Industrial pipes in your warehouse or mini library are useful to make a bookshelf. You can resemble these pipes to make an Industrial bookshelf in various sizes. If you have myriad Industrial pipes, you can build a big bookshelf or using these pipes as the frame for your Industrial pipe. This design is useful for you to have a bookshelf with an elegant appeal. Thus, having this bookshelf for your home interior will help you a lot to save on your money rather than buy the new one. This Industrial bookshelf is compatible with an exposed wall that makes your Industrial accent stronger.
Industrial Curtain Rod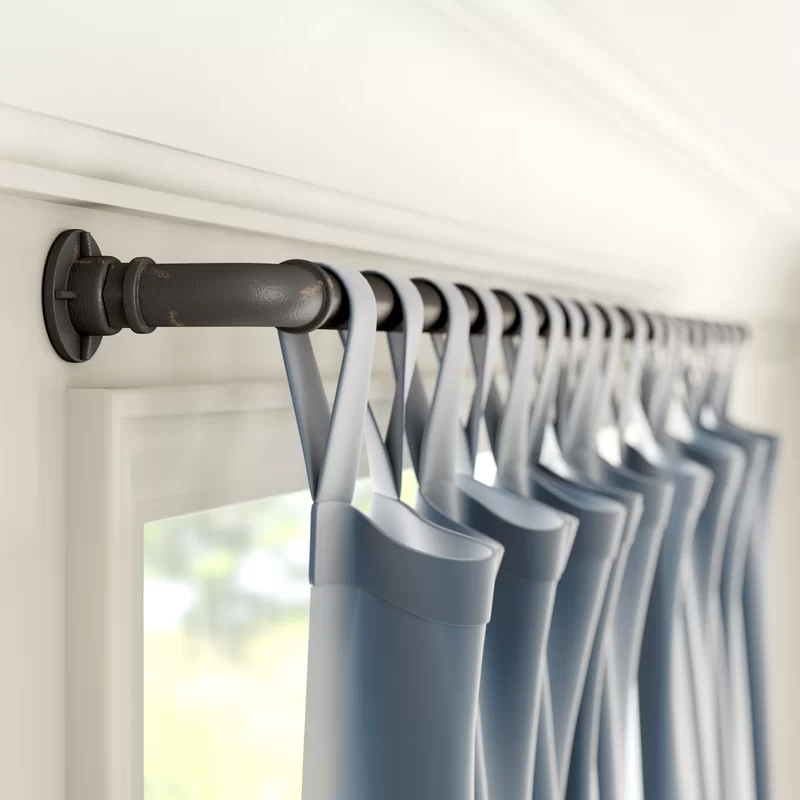 The next idea is making a curtain rod by using Industrial pipes. The Industrial curtain rod can be longer or shorter, it depends on how many pipes that you resemble. To make it more interesting, you can give an elegant color like silver or black. This curtain rod matches any color of the curtain to hang on it. Don't worry if this curtain rod is hard to use because it provides a slippery surface when you pull the curtain to get natural light or seeing outside.
Industrial Lamps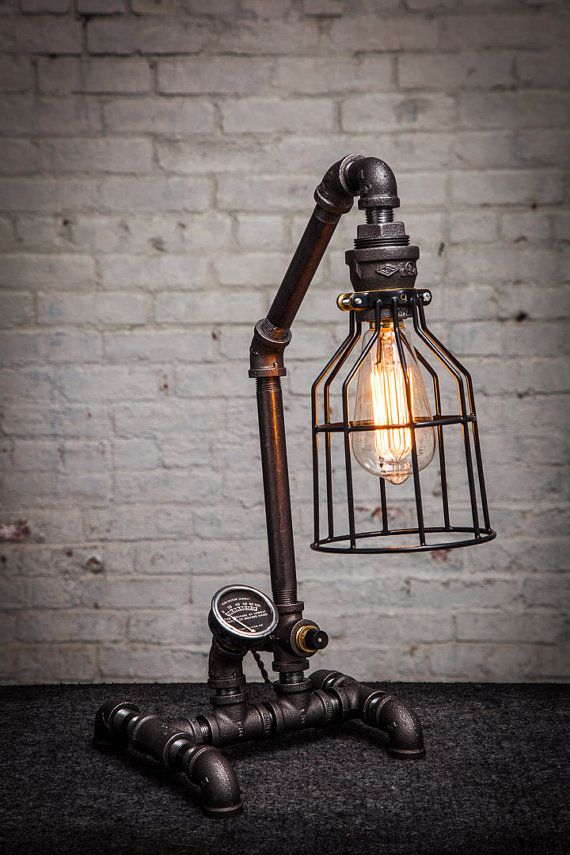 Designing an Industrial lamp is catchy enough to use metal pipes as the main material. It enlightens your lamp by its glossy surface. The Industrial pipes look interesting by using a natural color of metal material. There are elbows, nipples, pipes in S or I shape, a floor flange, and screws to create an Industrial lamp. For the lamp's wire, you can put them inside the pipes. The metal pipe for the main material is a safe place for the wire.
Industrial Coat Rail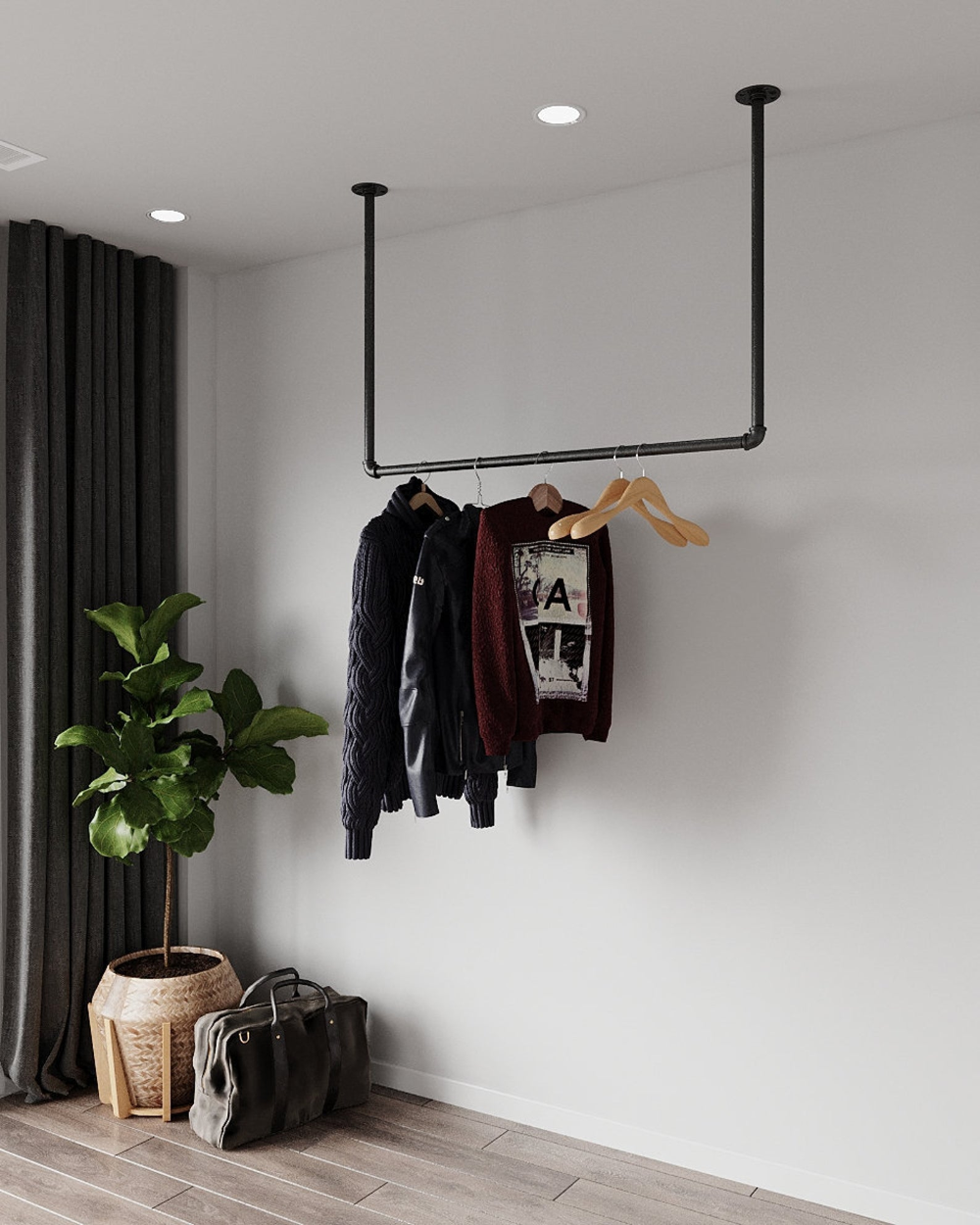 Since an Industrial pipe is a multifunctional furniture, you can transform it into an Industrial coat rail. Its glossy surface is attractive to pair with your clothes hanger. You should resemble it by using a long pipe to create a simple coat rail to hang many clothes. Stick it on the ceiling or on the wall to give you easy access when hanging your clothes. This coat rail is stunning to install in your bedroom. The color of this Industrial coat rail is various, silver and black is the most elegant color to use in this design.
Creating a Towel Rack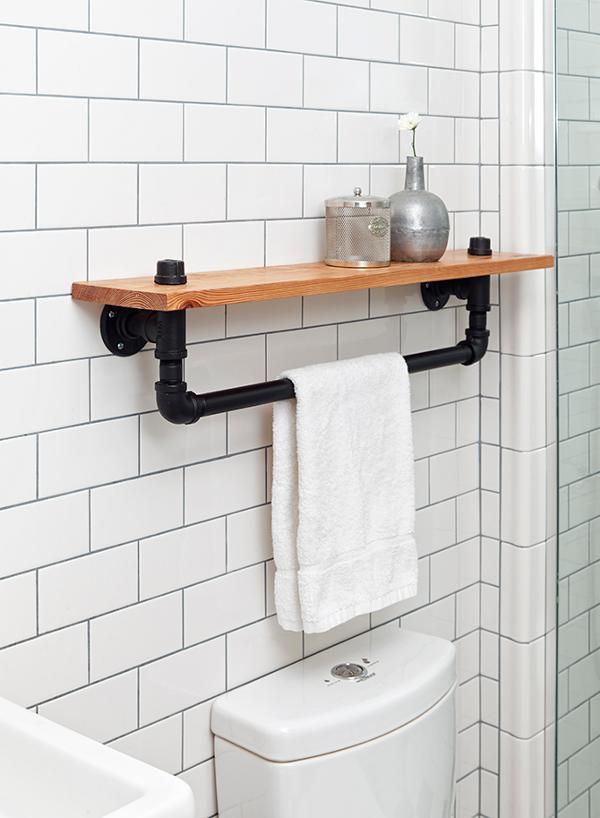 To modify your bathroom, the Industrial pipe looks stunning as a towel rack. This furniture is an optional element in your bathroom, then you can make use of Industrial pipes to complement the decoration. If you have a white bathroom, use the Industrial pipe with the blackest color. It creates an elegant contrasting accent on your wall. Besides, this Industrial pipe is compatible with a wood slab. By installing this towel rack, it becomes a rustic industrial accent.
Toilet Paper Holder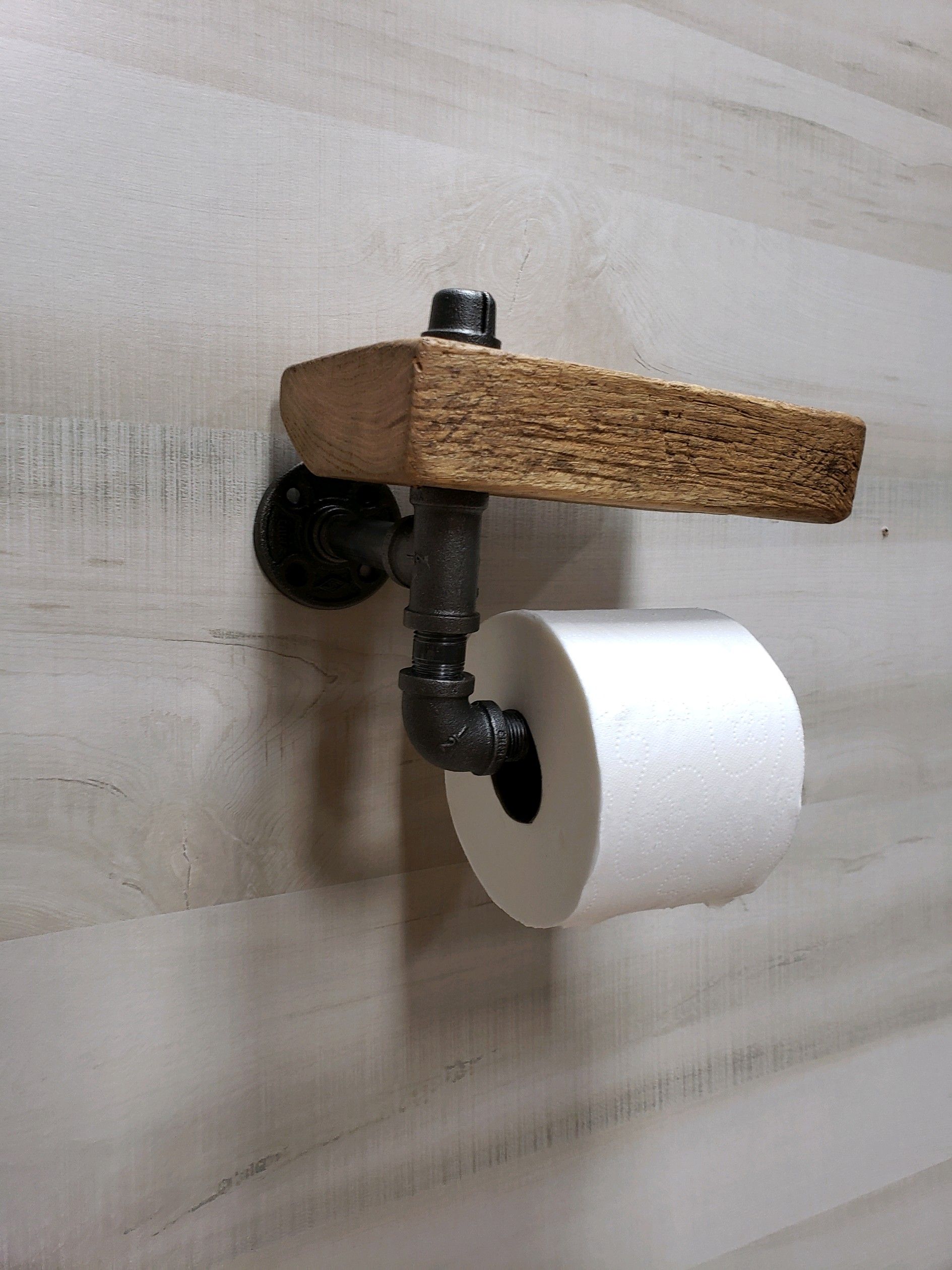 Relates to the previous idea, this creative idea completes the decoration in your bathroom. A toilet paper holder is one of the important things to have in every toilet. Usually, a paper holder is on the wall near the toilet. However, you can make a toilet paper holder by using Industrial pipe. The design of your paper holder is various. Sometimes, you only need a short pipe to make a toilet paper holder. Besides, add a short wooden slab too as the sweet accent.
Industrial Kitchen Rack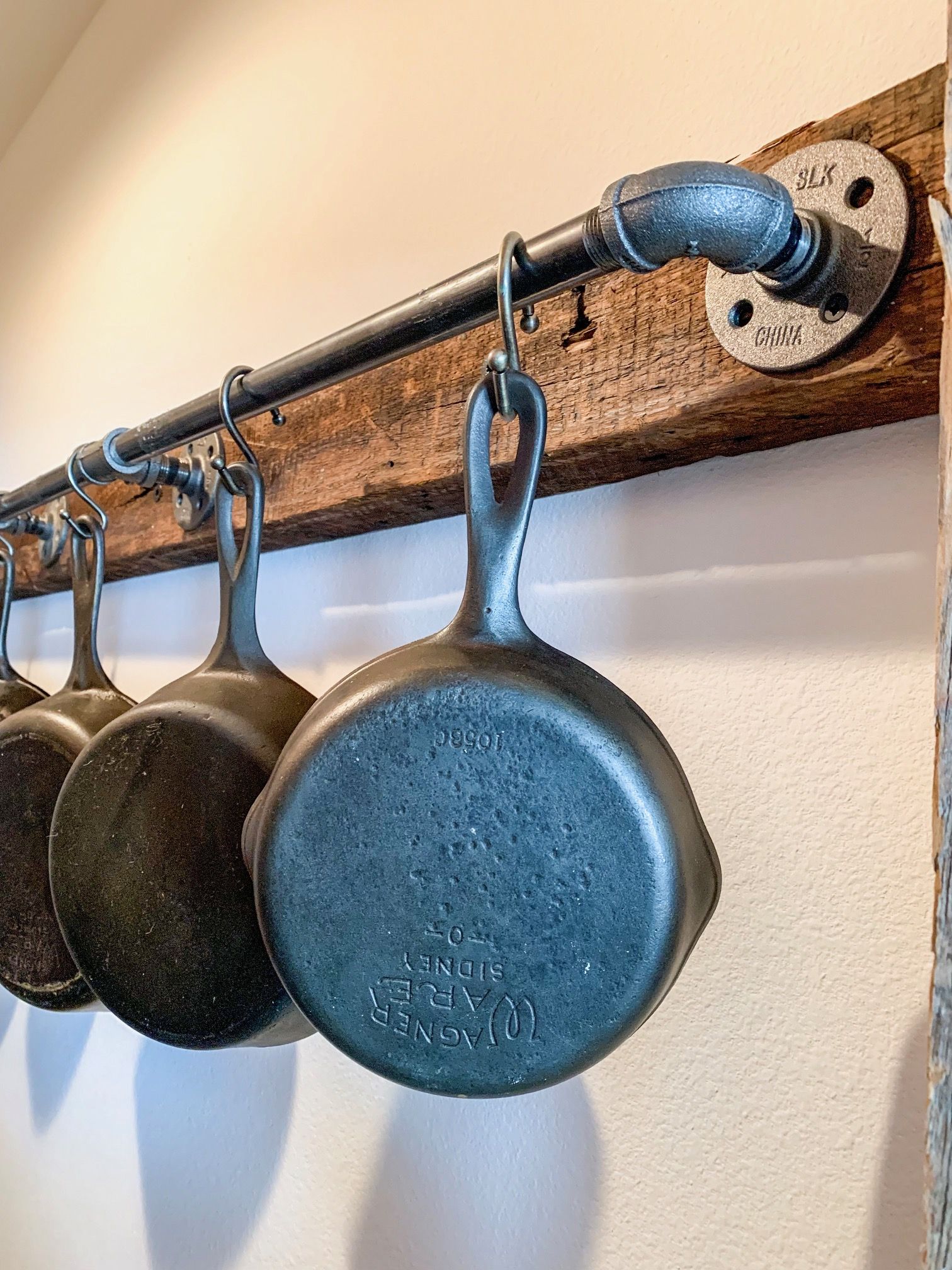 Now, the creative idea of using Industrial pipe touches the kitchen area. This Industrial pipe is useful to use as a kitchen rack. Transform your Industrial pipe to be a kitchen rack to hang your kitchen appliances. Besides, resemble these pipes in another shape such as making an Industrial frame for your kitchen rack. This idea enlivens the farmhouse accent in your kitchen.
Industrial Chair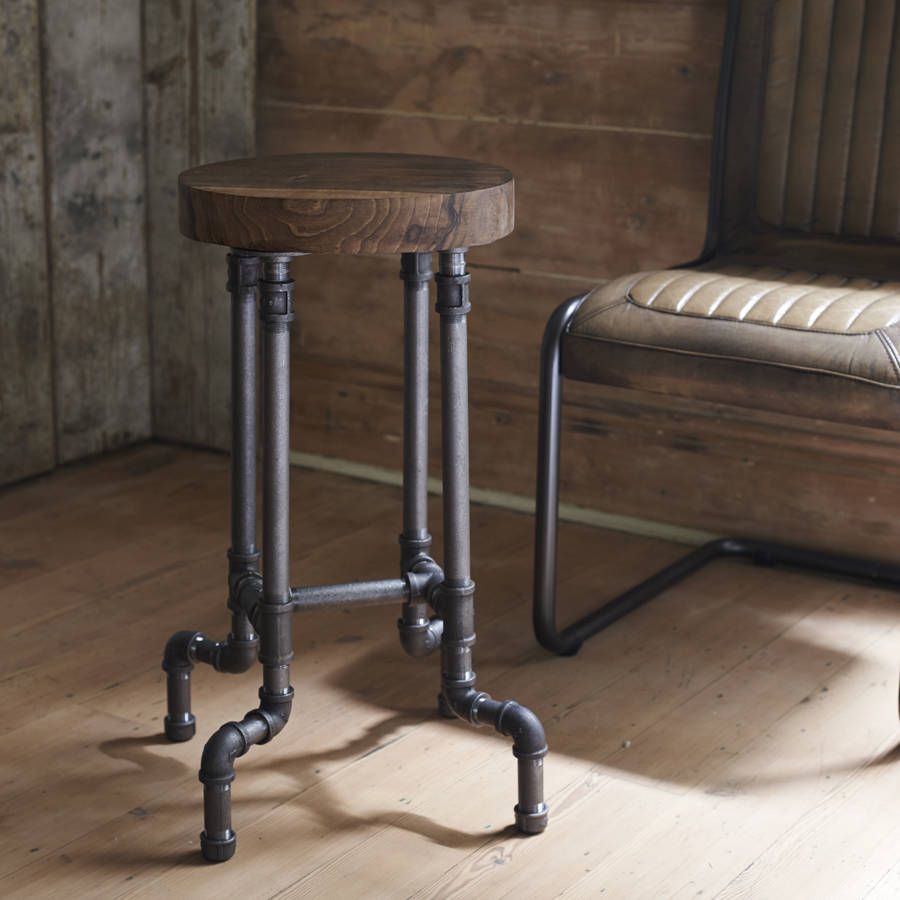 You can also create industrial chairs design from iron pipe material for all your needs in the interior of your home. By using chairs from this material, you can get functional and decorative value for all your needs. Apart from that, you can also get strong and durable furniture for your daily use.
That is our discussion about Creative Decoration Ideas Using Industrial Pipes. Many recycled things are functional to create beneficial furniture. Also, industrial pipe is a useful material to transform its original form into a stunning decoration. Like the spirit of Industrial design, it has an elegant impression on your home interior. Thus, we give you some creative ideas to make use of your Industrial pipes. May this article will be useful for you one day if you want to create multifunctional furniture by using Industrial pipes. Happy decorating!