Druhomes.com – A home facade is the front part of a home exterior. Some people like to decorate their home facades to get interesting decorations. We need to balance the exterior and interior design to bring value to the home. There are many ways to modify your home facade. Sometimes, the interesting home design needs simple ways to create a fascinating decoration. We have some simply beautiful ideas to decorate your home facade by using various ways. Decorating a home facade is an exciting activity to make your home exterior looks attractive. There are some benefits of decorating your home facade:
Makes your home exterior more interesting because it gives a new face to your home
Creates a clean and neat impression
Makes your home looks valuable
Increases your creativity in exterior decoration
Creates a comfortable porch to enjoy your free time
After knowing the various advantages of creating a facade in your home, you can create the most beautiful concept for your home's appearance. For this reason, in this article, we will discuss simply beautiful ideas to decorate your home facade. You can follow them one by one or combine them into the concept you want. For that, let's discuss!
Growing Ornamental Plants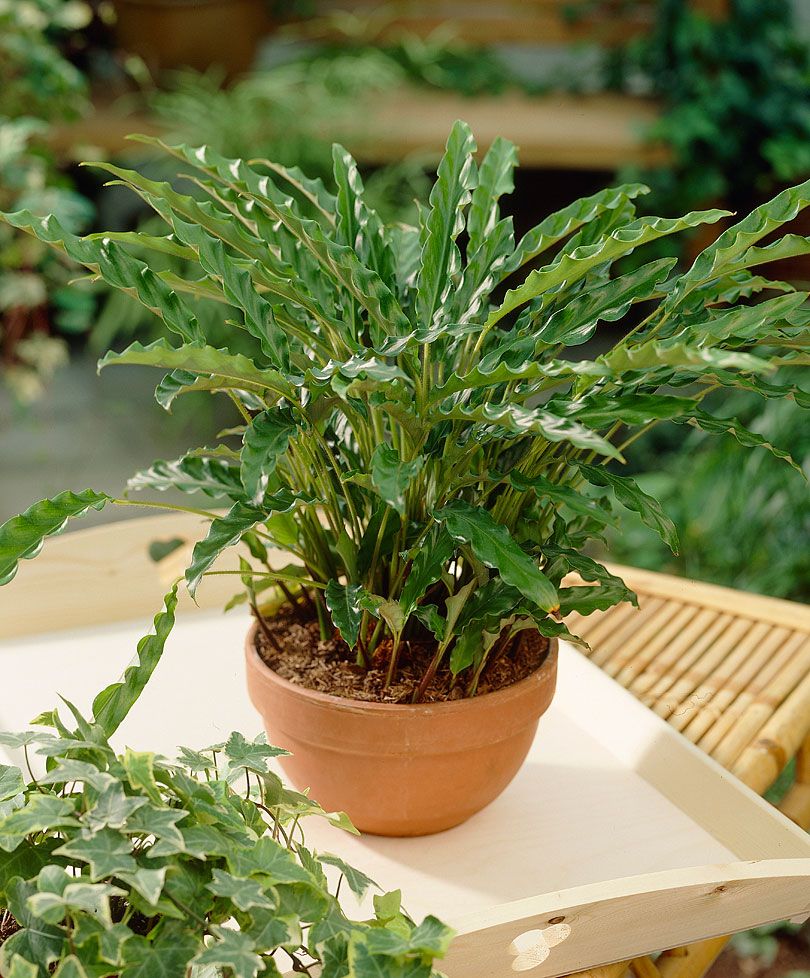 The first tip to decorate your home facade is growing ornamental plants. It is a beneficial plant that can thrive indoors and outdoors. For your home facade decoration, put your ornamental plants to modify the porch. The green plant will be the natural source for oxygen and a fresh atmosphere. It also looks interesting to grow some ornamental plants in the front yard. Thus, it grows well by getting enough sunlight and a fresh breeze.
Make an Attractive Flower Garden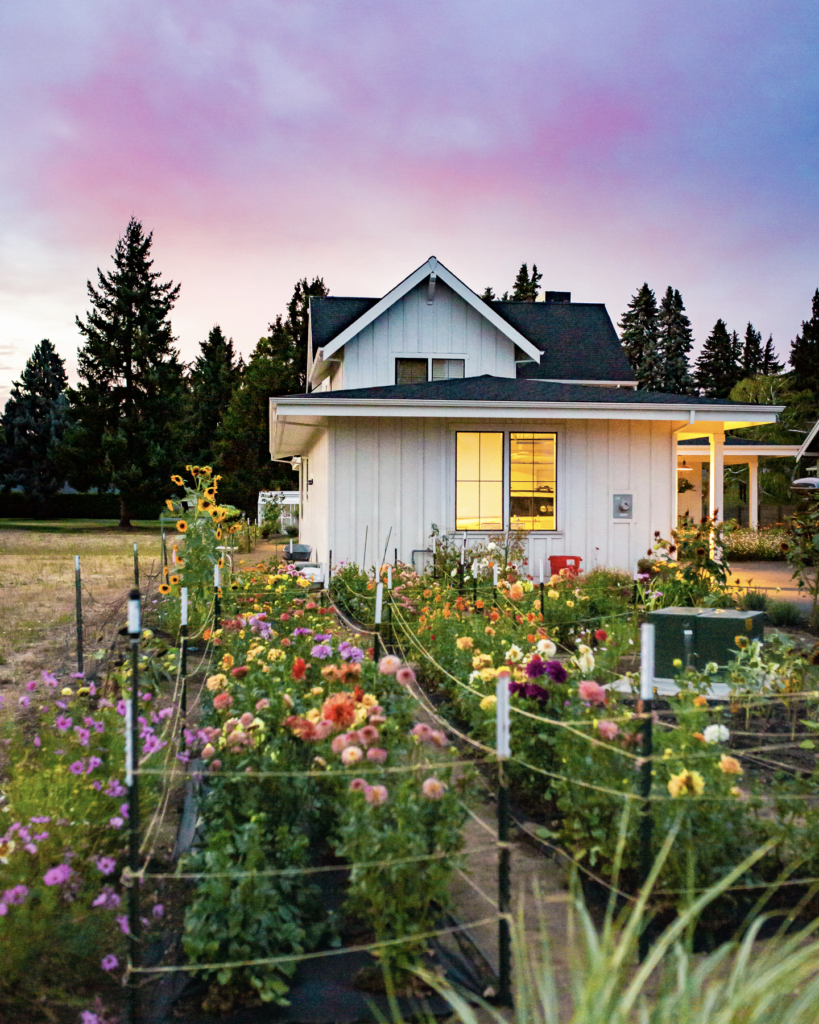 Related to the idea of having ornamental plants, growing some flowers looks beautiful to decorate your home facade. Many beautiful flowers thrive well outdoor, you can grow them in the same spot to create an attractive garden in your front yard. The garden can be small or larger, it depends on your taste. For a small flower garden, thrive the same flowers for each spot. The natural environment provides good vibes for your flowers to bloom and makes your home facade looks sweet. Moreover, some flowers have a natural fragrance that will give a dramatic sensation when stepping on the yard. Red roses, Lilacs, and Daisy are some beautiful flowers to decorate your home exterior.
Add an Attractive Lounge or Chair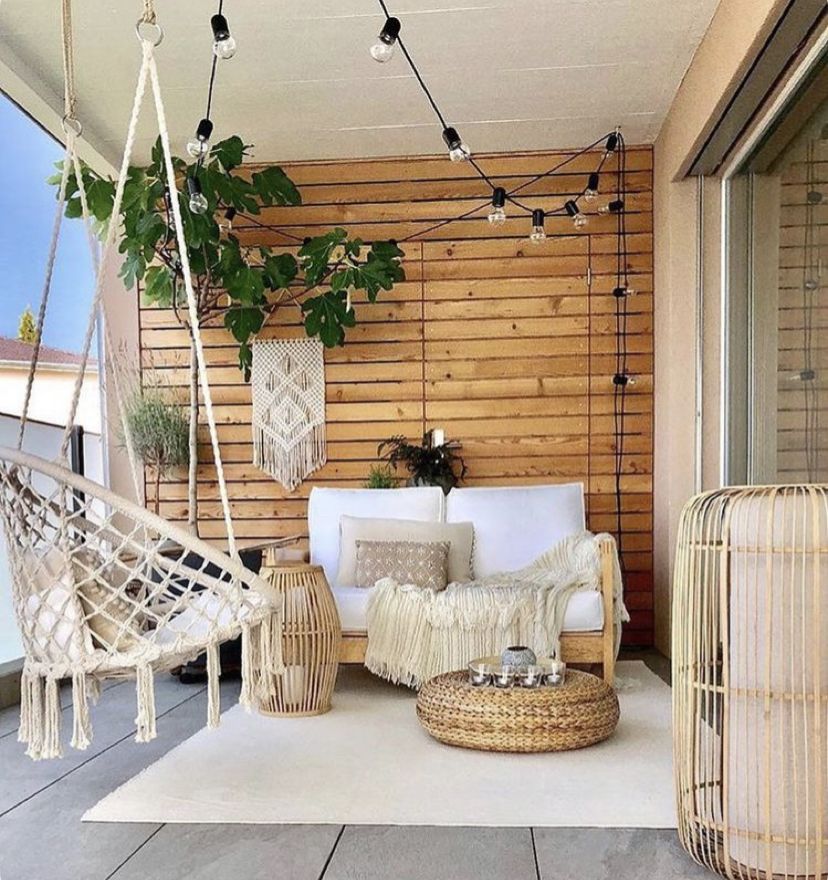 Furniture becomes an important element in exterior and interior design. It influences the design that is attached to a certain area. A chair is one of the essential pieces of furniture in a home design, especially for exterior design. Having an interesting chair for your front porch is beneficial to transform the look of your home facade. Some houses have chairs and a table on the porch, but some prefer to let it bare. Thus, this idea is doing well for those of you who have some chairs on the porch. We know that choosing the kind of chair is not easy, then choose the chair design that is comfortable enough for you to sit on the porch.
Create a Pathway by Using Pebbles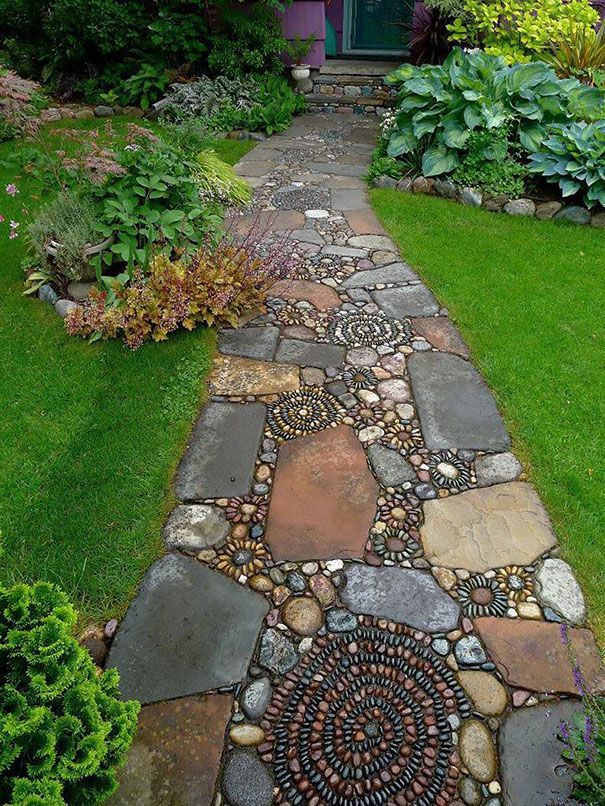 This idea is useful for you to give a natural accent in your front yard. The pebbles are attractive materials to create a natural pathway into your home. This pathway has a protruded surface that is beneficial for your health, especially when walking barefoot on this stone stepping. Moreover, the texture from this pathway looks more interesting to combine with square patterns from concrete material. You can arrange the pebbles based on the size to create a neat design.
Installing the Gate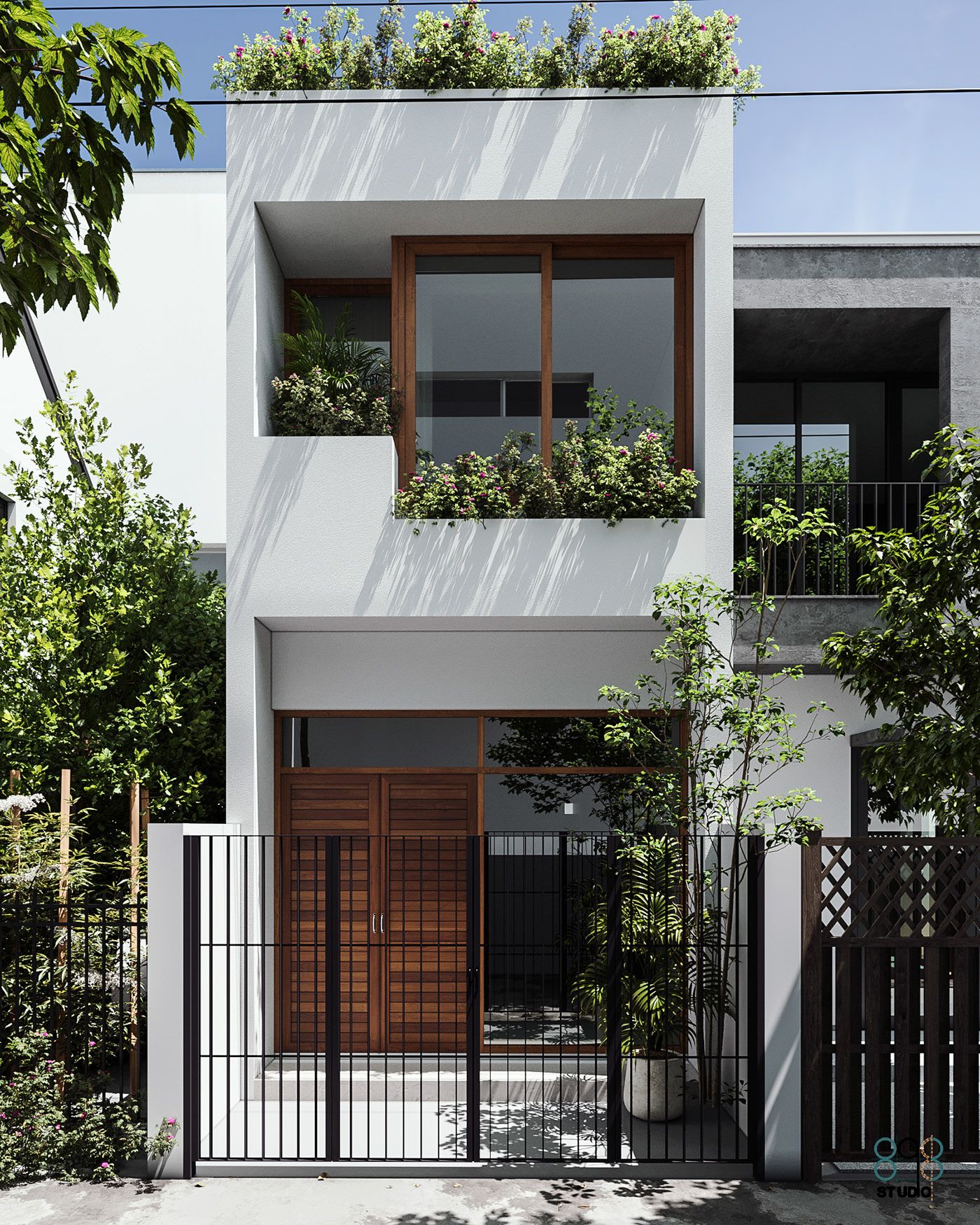 The exterior of your home includes the gate can be an elegant accent if you install an interesting gate. There are many types of gate designs to give a new look to your home facade. A metal gate has an elegant impression to increase the value of your home exterior, outdoor partition for simple concept, the wood gate has a natural impression, folding gate with a functional design, or install a laser cutting gate to give an artistic impression. Besides, the gate has the main function to protect your home, but it is also useful to increase the value of your home facade.
Keep Your Facade Clean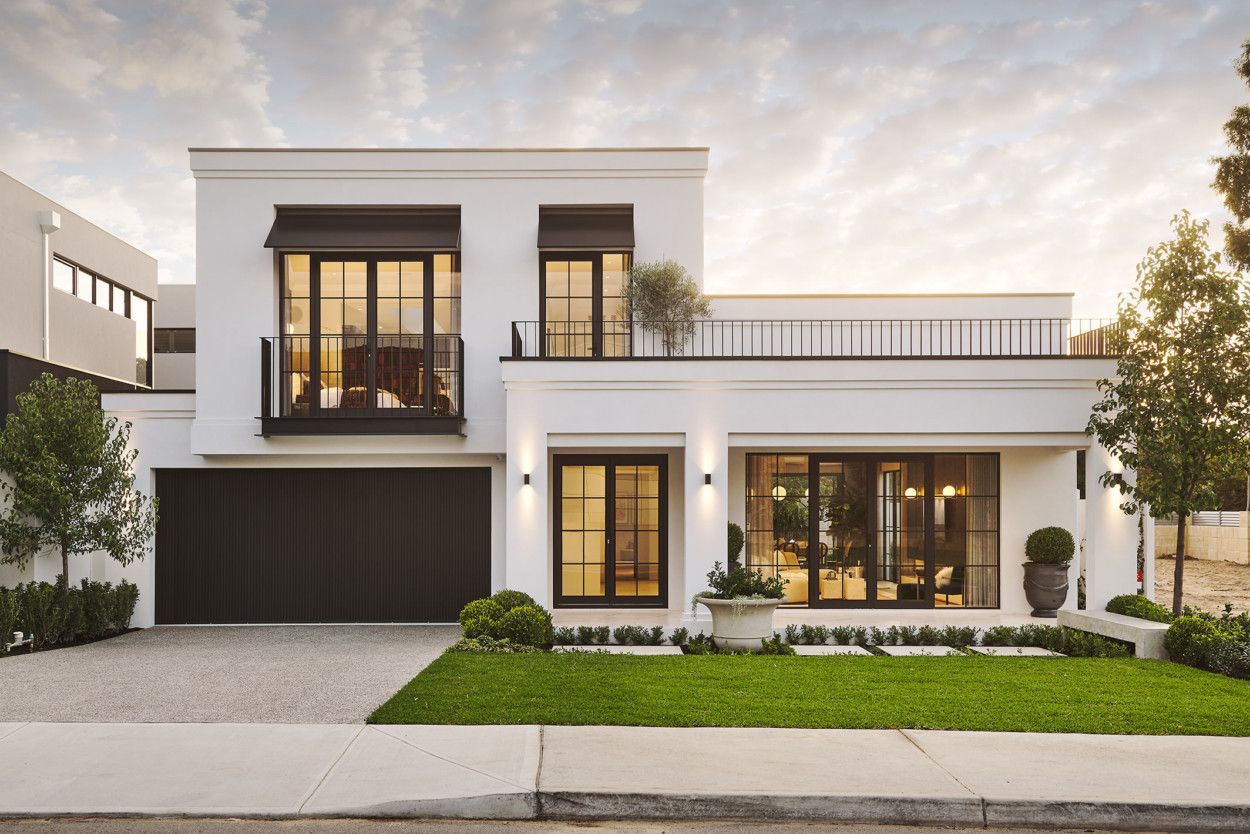 Another simple way to decorate your home facade is keeping your home exterior still clean. A healthy environment requires a good condition from dirty substances. You can start cleaning the floor on your front porch every day to remove the dust. Don't forget to remove all the trash from the front yard, front porch, and any spot that makes it possible to irritate the view of your home facade.
Using Yellow Lamps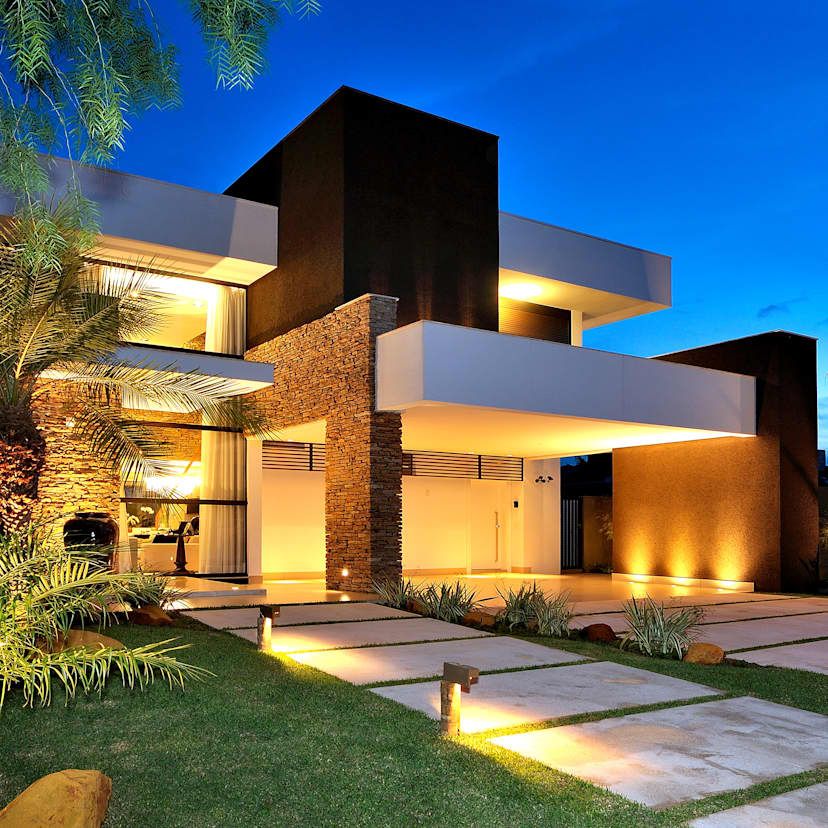 The home facade needs light to make it shine. The lighting makes your beautiful home facade is noticed by everyone because it shows a different value. You can install some yellow ceiling lamps to illuminate the front porch. If you have a garage beside the porch, install some lamps too for your garage. The yellow light has a calm impression when you turning on it at night.
Change the Interesting Door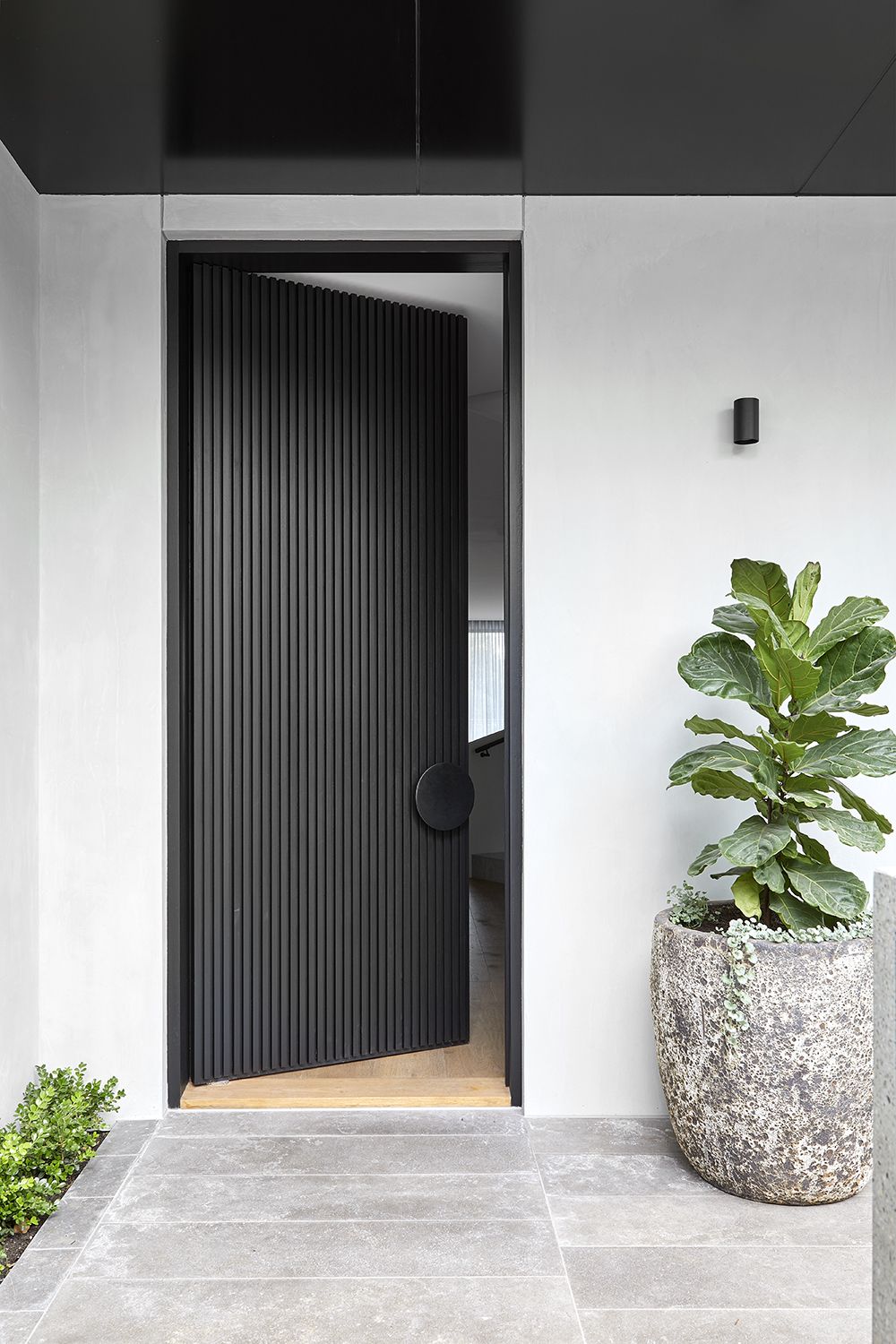 The door is an important element in every home. The door gives you access to get into any room and shut it when you need privacy. Thus, the front door in your home facade is very useful to create an interesting impression for the exterior design. The minimalist Timber door is the right choice if you want to emerge with a simple accent. It brings a neat and clean impression to your front porch. Thus, the minimalist door becomes an interesting entrance for your home facade.
Grow Shrub Plants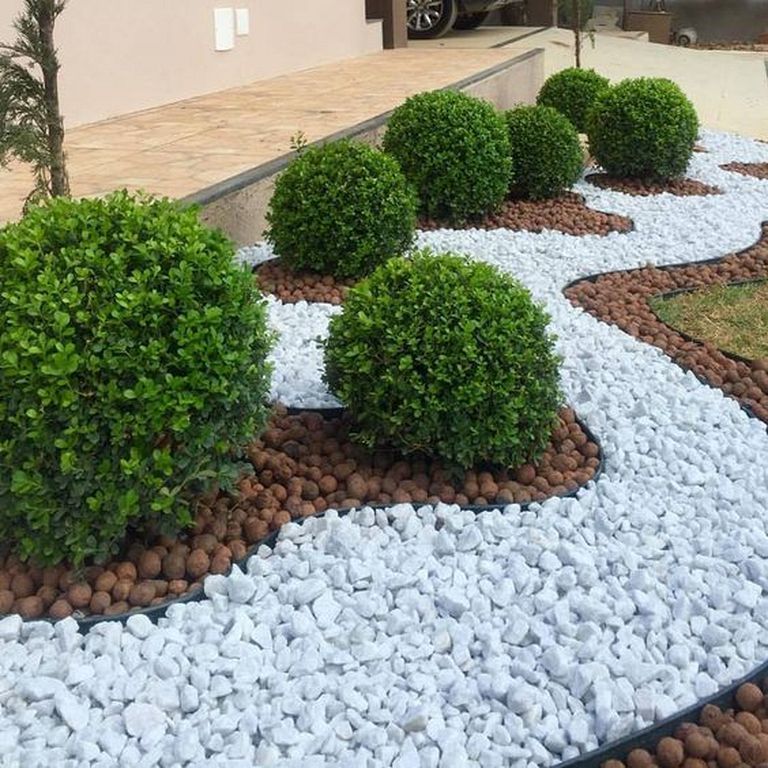 Another idea that relates to plant is growing a shrub. Several plants have an attractive form to create aesthetic shrubs. There are various colors and unique appearance of ornamental shrubs, like Prunus Glandulosa, Rose Bushes, Stewartstonian Azalea, and other evergreen shrubs. The flowering shrub has a great smell and appearance, but the evergreen shrub has a strong natural accent. You can try to grow some of them in your front yard and transform your home facade to get a dramatic view.
Change Wall Paint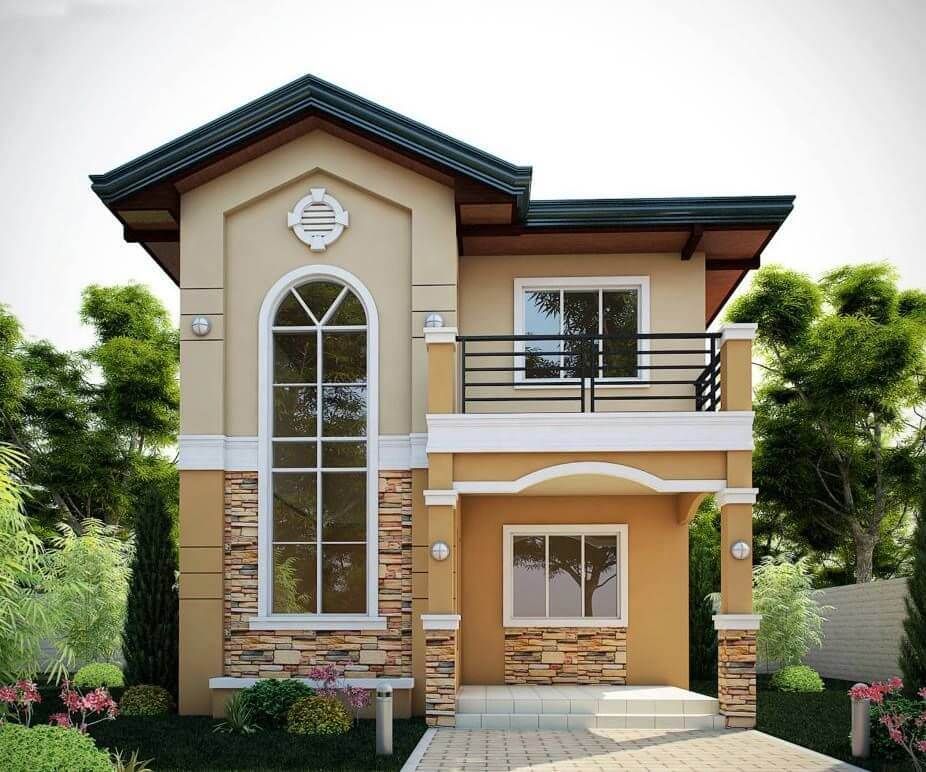 The most basic idea is changing the wall paint. There are many colors to give a new face to your home exterior. The striking color represents the cheerful feeling, and the cool color has an elegant impression. You can also combine these colors to create unique wall paint. This idea is challenging your creativity to draw an aesthetic home exterior. Besides, repainting your wall to get a new exterior is interesting like you repaint your concrete gate. Both elements will get a fresh appearance if you repaint the old color into the new one.
That is our discussion about Simply Beautiful Ideas to Decorate Your Home Facade. Even though we learn that don't judge the book by its cover, but still, the exterior of a home design leads to the first impression to give value to your home. A home facade is an important part of your home to draw an interesting home exterior. Thus, decorating your home facade is beneficial to create an interesting exterior design. You can use the simple ways to transform the look of your home facade that we have shared for you. Happy decorating!