Druhomes.com – The herb plant is a beneficial plant to make your dishes and drinks more delicious. As an evergreen plant, the herb plant offers many benefits for your food and home design, especially for your kitchen. Having some herb plants in your kitchen makes it easy to pick them directly when you need them for your cooking meal. Some herb plants have a delicious flavor, fresh taste, and fragrant stems. Thus, you should try to thrive the herb plants in your kitchen. Here, we have compiled ten herb plants to modify your kitchen into a little herb garden. As a houseplant, an herb plant makes you healthy. Thus, let's see the ten herb plant ideas that you can thrive in your home!
Mint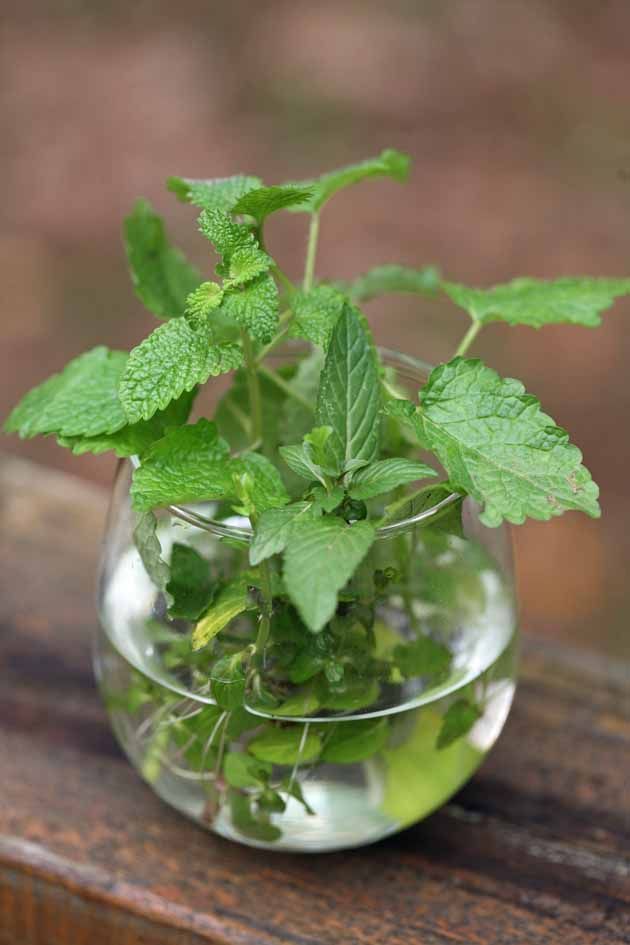 Mint is a common herb that we meet in a drink. The snip leaves are delicious for tea, desserts, and salads. This herb plant has a fresh taste with a little bit of spicy fresh flavor. It is useful as a garnish to beautify your dishes on top of it. Mint also has fresh fragrant foliage. You can thrive mint on your windowsill. It likes to get medium to bright light.
Oregano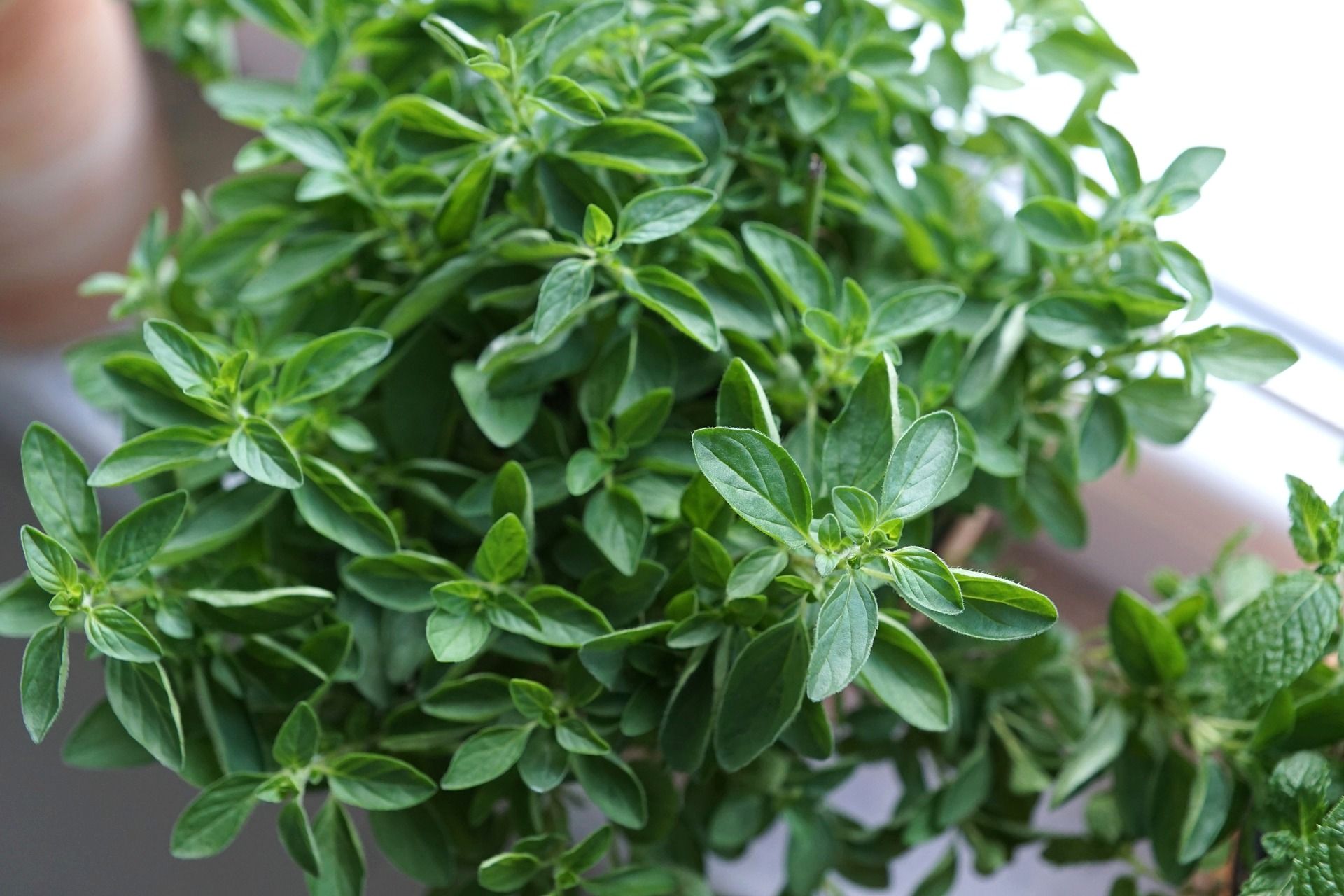 If you know dishes from Italy, the Center of US, and Mexico are identical to oregano herb as one of the essential ingredients to make the dishes more delicious. It includes in the mint family that fresh spicy taste. The leaves have a beautiful appearance to put on a cuisine. It is more delicious to add oregano in tomato sauces, soups, and stews. You can thrive this plant in your kitchen. Put it near the window to get enough bright light.
Bay Laurel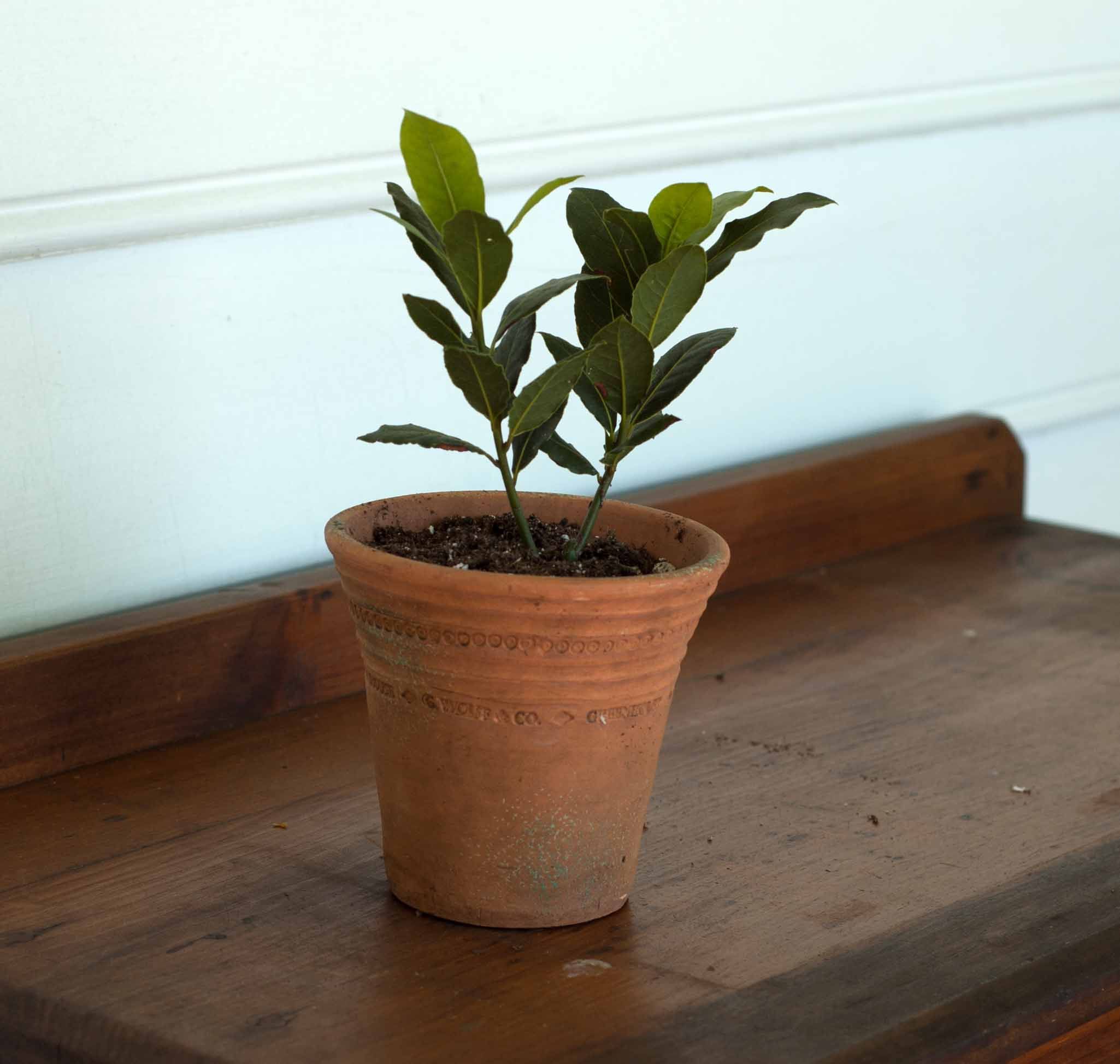 Bay laurel is a herb plant that has woody stems. It has dark green leaves that are beneficial to make soups and stews more delicious. Dry some of their leaves for storage is a simple idea to try. This herb is nice to thrive in your kitchen too. Plant it in a fast-draining soil with enough bright light. Check the humidity of the soil even though it likes to stand in medium humidity.
Rosemary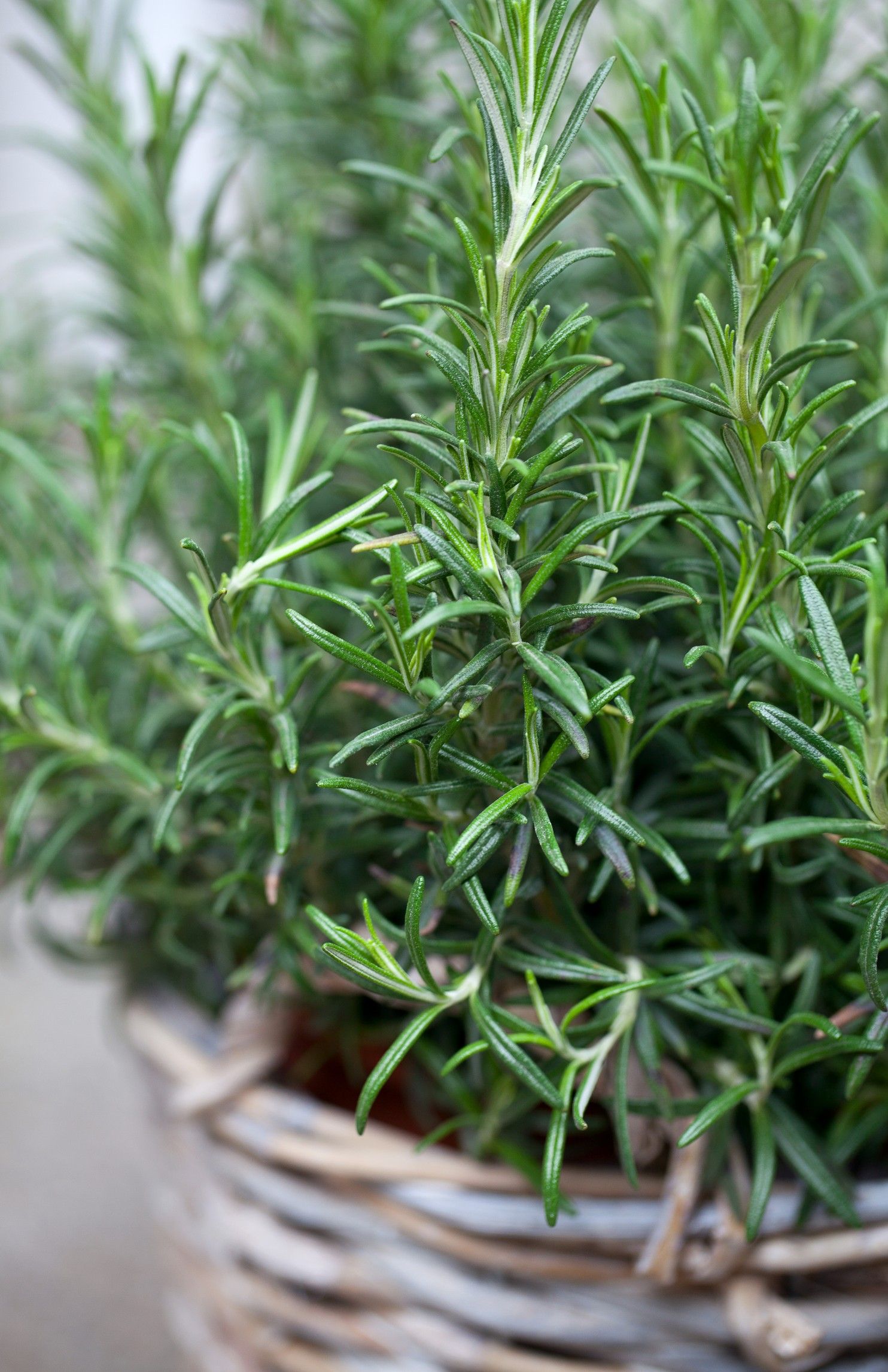 Rosemary is commonly used as an herb plant to make drinks tastier. Some cuisines need this ingredient to get a delicious taste. Chicken, tomato sauces, pork, cream sauces, potato soups, and lamb are more delicious by adding rosemary within. Thus, having this herb plant in your kitchen is beneficial. It is quite easy to plant rosemary. This plant can live from the cutting process. Plant a rosemary cutting stem in the summertime.
Basil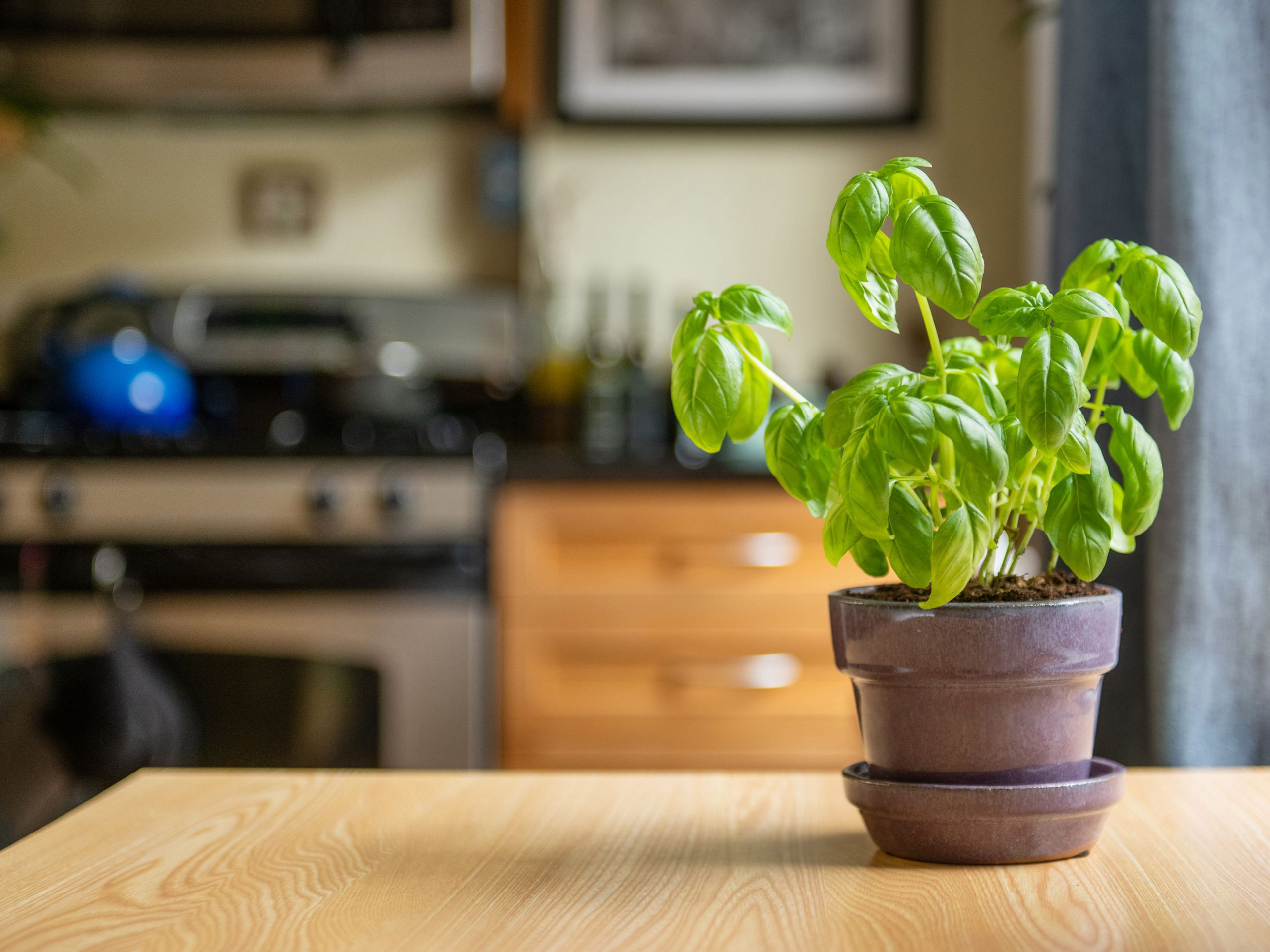 A basil is another mint family herb that has an original taste to put in tomato sauces. Basil has fast-growing leaves. You may see this plant is easy to get bushy. Thus, you need to report this plant or propagate some stems to grow new leaves. It needs enough fertilizer from the organic potting soil. Even though it is a short-term plant, but you need no worry because you can replant Basil every three weeks.
Parsley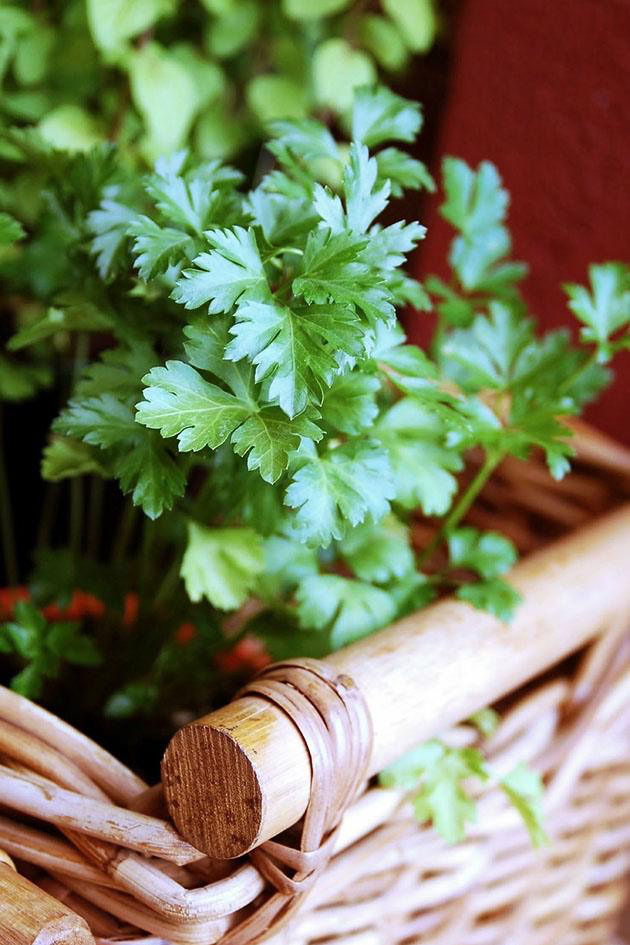 When you cook a soup, maybe you like to add parsley to make your cuisine tastier. Parsley is a leafy herb plant that has fresh identical fragrances. To thrive this plant indoors, you need to determine whether you want to thrive by seed or cutting stems. The better process is from its seed because it grows a new plant. Soak the seeds in warm water to release the seek coat. Thus, planting Parsley is better to do in medium-light for a new plant. Check the fertilizer and humidity to prevent wilting leaves.
Thyme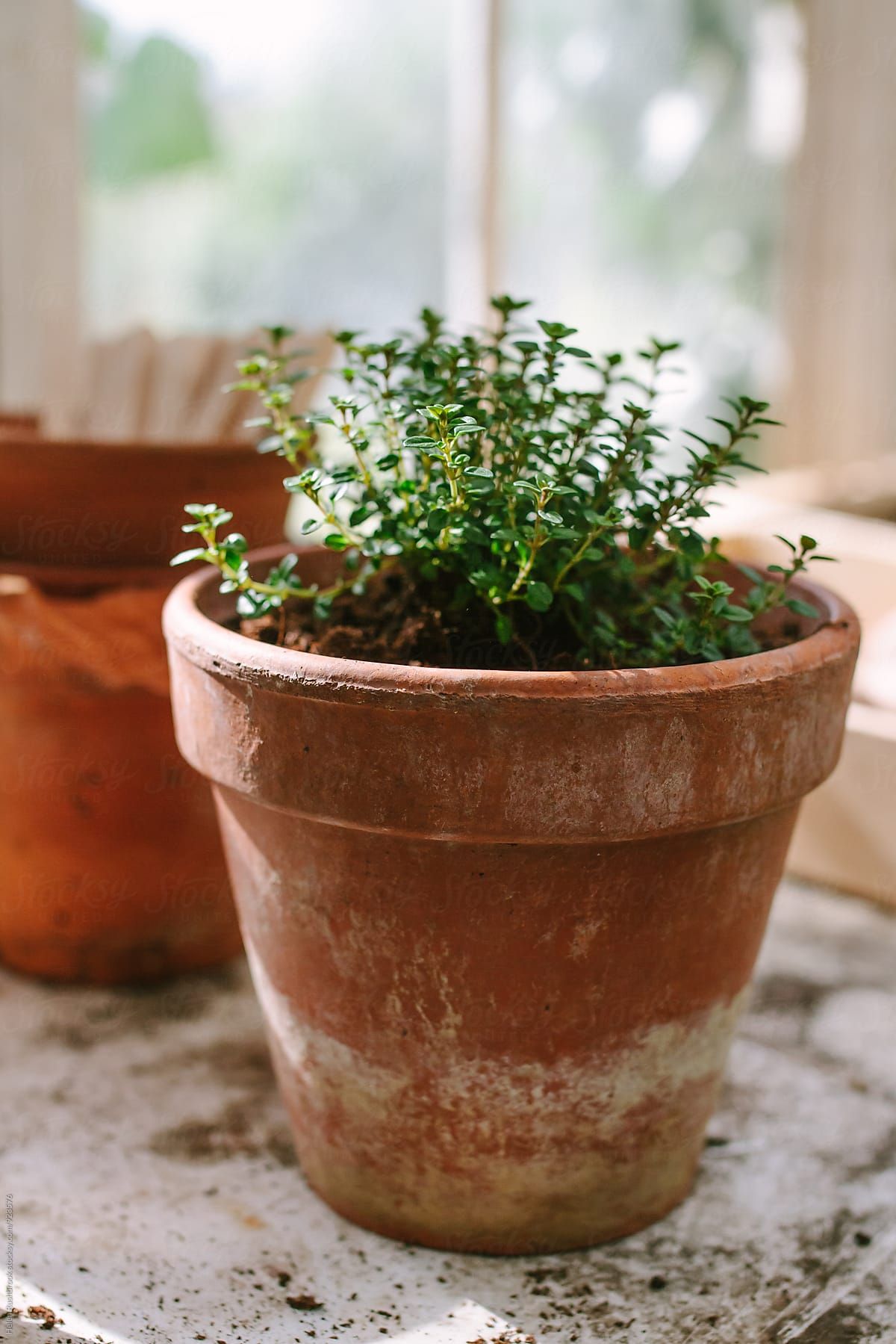 Thyme is a cute herb plant. It has thousands of tiny green leaves and long tender stems. The Thyme leave is essential to add to almost every dish in the world. Thus, having this beneficial herb plant is a good decision. It is not hard to plant a Thyme herb plant. Thyme adjusts fast-draining soil with enough soil mix and warm temperature. Thus, put this plant on your windowsill to get bright light.
Chives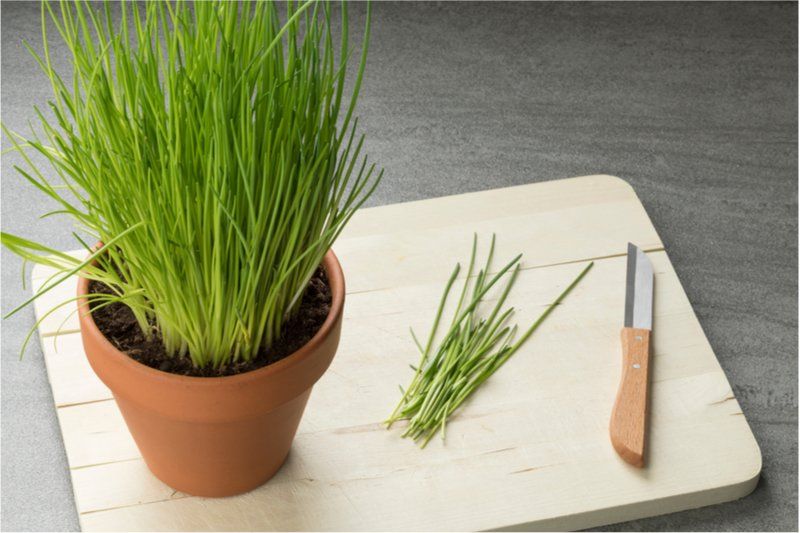 Cooking an egg with copping Chives is tastier. This herb plant is beneficial to soups, garnish, and salads for a delicious taste. By having Chives in your kitchen, you don't need to go to market for a bundle of Chives. Thrive this herb plant in your kitchen, then you will get some fresh Chives leaves from your organic garden instantly. To grow Chives indoors is not difficult. Plant the stems with healthy roots in a regular gardening process, then put your Chives under the bright light.
Shiso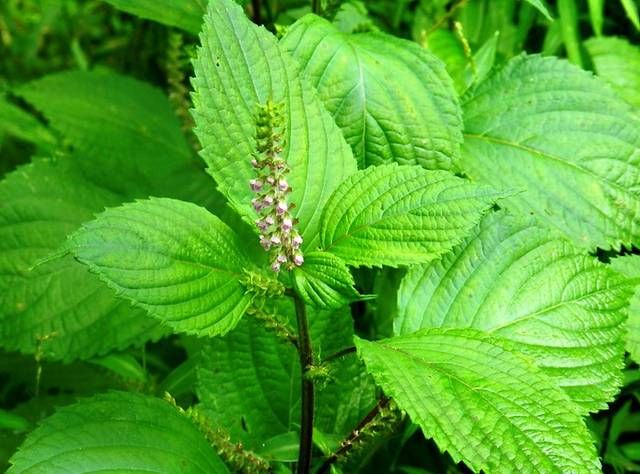 Perilla frustescerus or Shiso herb plant has a unique name. Since it sounds like a Japanese name, the Shiso herb plant is useful to add to sushi and salads. The fresh Shiso leaves make that cuisine more delicious. Shiso leave has two types; red and green leaves. The red Shiso has a bitter taste than the green leave, thus it is beneficial to put in cooked dishes.
Lemon Balm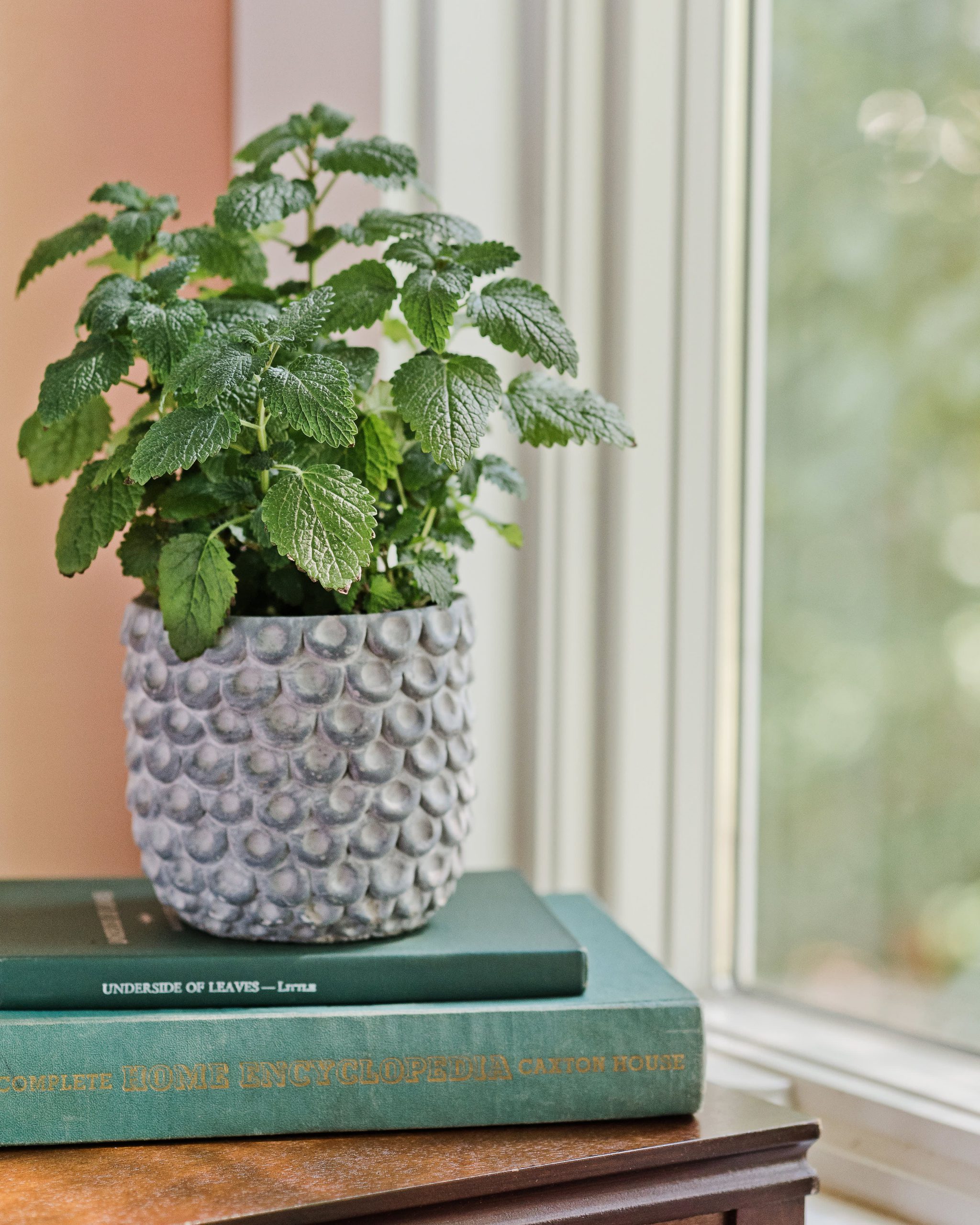 Melissa officinalis or Lemon balm has similar foliage with mint herb plant. Both are in the same family as a perennial plant. This herb plant has benefits to make a tasty tea, medical disorders like nervous system and liver, digestive toxic, and many more. Thrive your lemon balm indoors when the climate is cool, for example, in the fall season and winter season. While in the summer and spring season, you can take this plant to get warm sunlight. Thus, this herb plant adjusts any season, but it is better to grow during mild climates.
That is our discussion of The Best Herb Plant Ideas for You to Grow at Home. A herb plant has thousands of benefits that they offer to us. This plant has fragrant stems and leaves. Also, they are tasty to add to dishes and drinks. Many people thrive on some herb plants in their kitchen. It is beneficial to get a fresh leave with organic and natural maintenance indoors. Thus, a herb plant is helpful to thrive in a kitchen as additional flavor, fresh accent, and natural decoration. We hope the information we have mentioned above is useful for you to get inspiration to thrive herb plants indoors. Happy gardening!