Druhomes.com – Art Deco is a home design that uses classic style and artistic furniture. This design combines some aesthetic elements to create a stunning decoration. Art Deco uses bold colors like navy, dark green, dark grey, mustard, green emerald, crimson, and black. These colors make Art Deco's interior look elegant. In the 1920s, Art Deco emerged and developed in Europe. The collection of artistic furniture becomes the most demanded thing for a home interior. Thus, Art Deco furniture has characteristics such as using geometrical lines, animal prints, and golden colors. The simple way to have an Art Deco accent is by attaching a golden color. This color looks interesting to beautify your bedroom interior, especially for a bedroom. If you want to get more stunning ideas of creating golden accents in Art Deco, read the lists below.
Golden Floor Lamp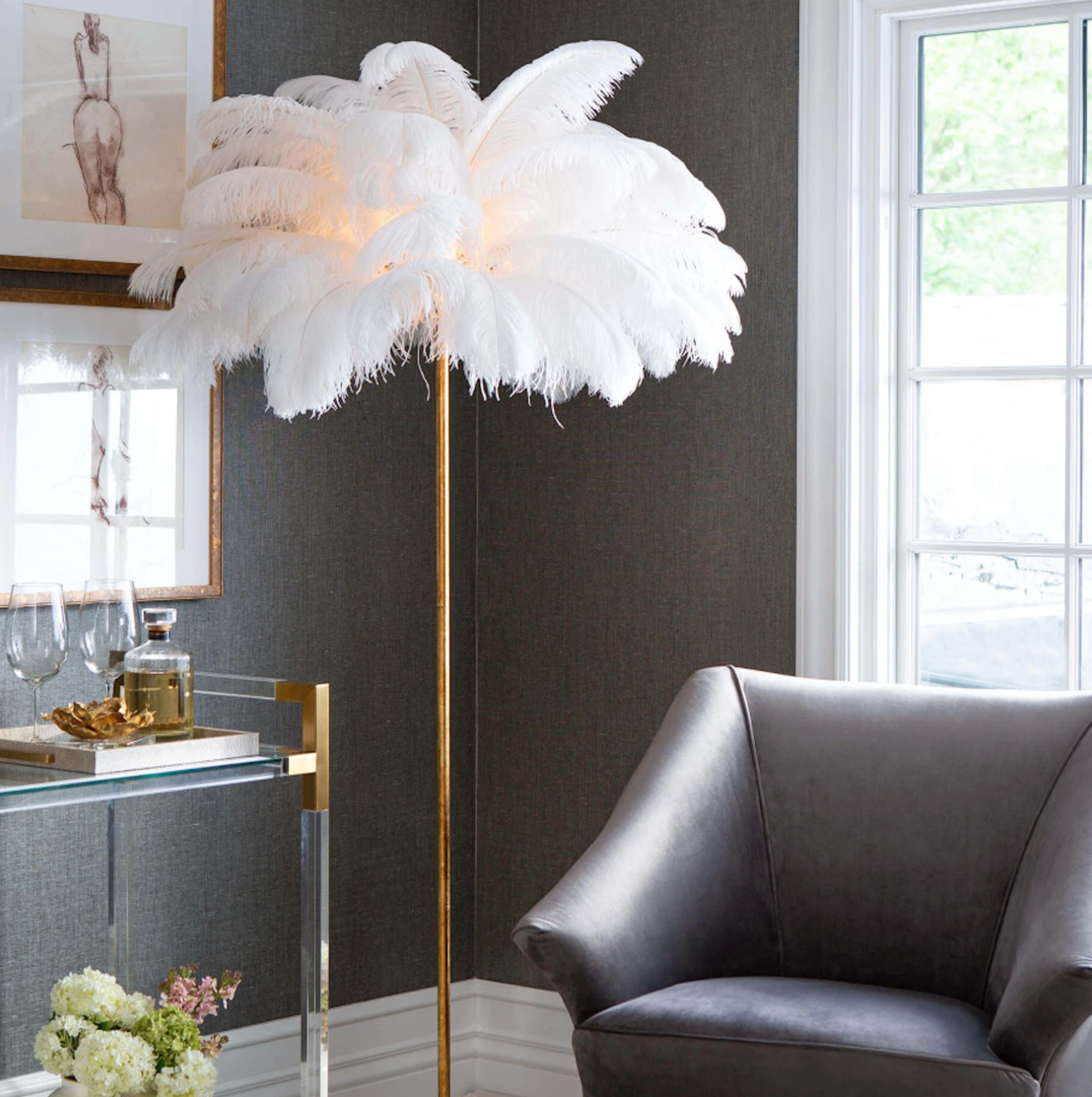 The use of glossy furniture in Art Deco home design emerges an energetic nuance. It attracts attention by its punchy look. In a bedroom, adding a standing lamp to illuminate your room is tying the view. An artistic golden floor lamp offers an elegant light with a furry lampshade. The feathers make it more luxurious.
Golden Dressing Table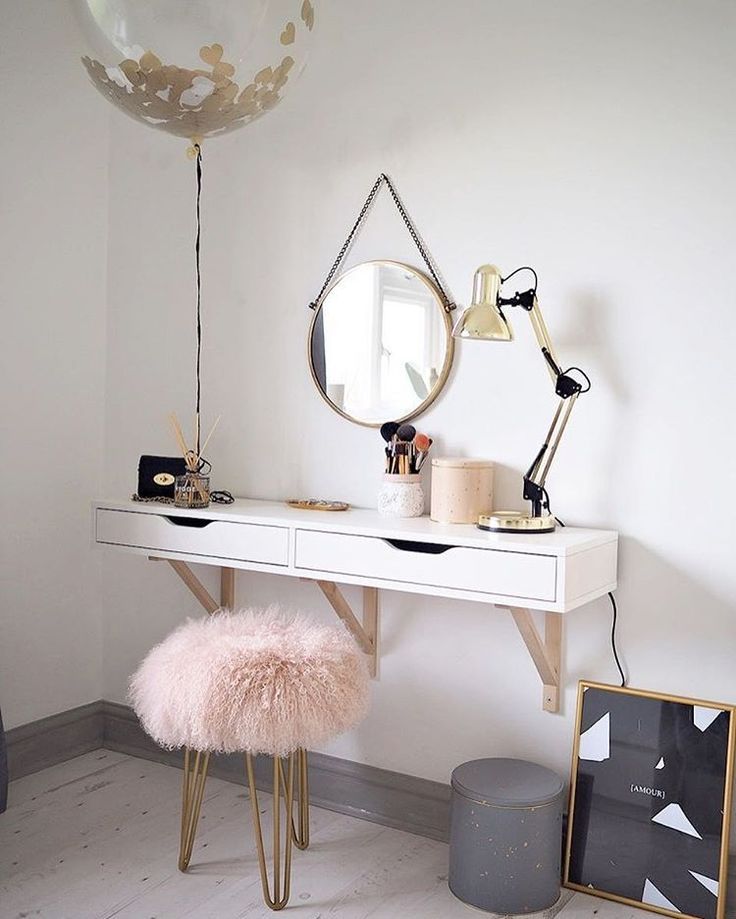 Doing a make-up routine is a must to do, especially for girls. Having a dressing table in a bedroom is essential to provide a comfortable place for daily make-up. An Art Deco dressing table has a catchy design in a classical taste. Choose a dressing table that has a golden line on the table and its chair. The golden mirror frame completes the concept for you to creating golden accents in the Art Deco dressing table. Use a consistent golden shade by having other accents in some elements like wall lamp, standing mirror frame, and the table legs.
Golden Wall Lines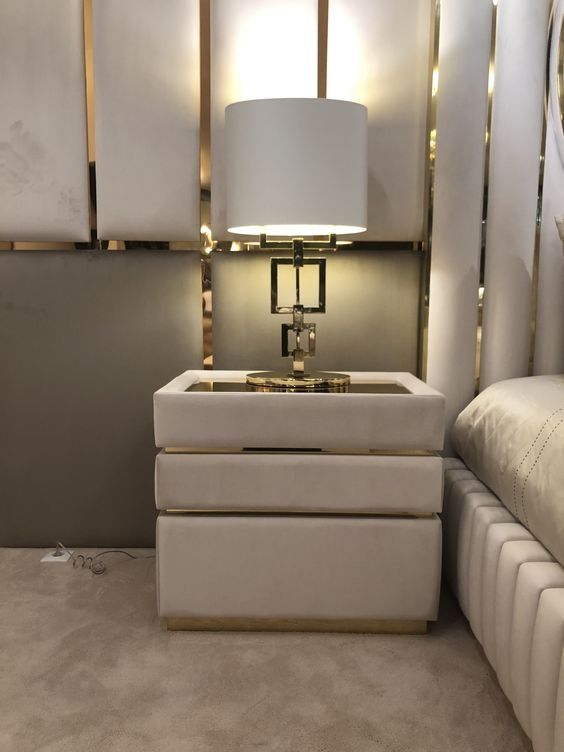 Art Deco bedroom has an elegant nuance by using artistic furniture and elegant colors. This design also uses velvet material to create a classic impression. A neutral combination of golden lines and white velvet panels for your wall. This golden accent looks aesthetic when you turn on the table lamp. It illuminates your bedroom by reflecting the light on a golden shade. Thus, it creates a spangled bedroom that looks elegant.
Golden Chandelier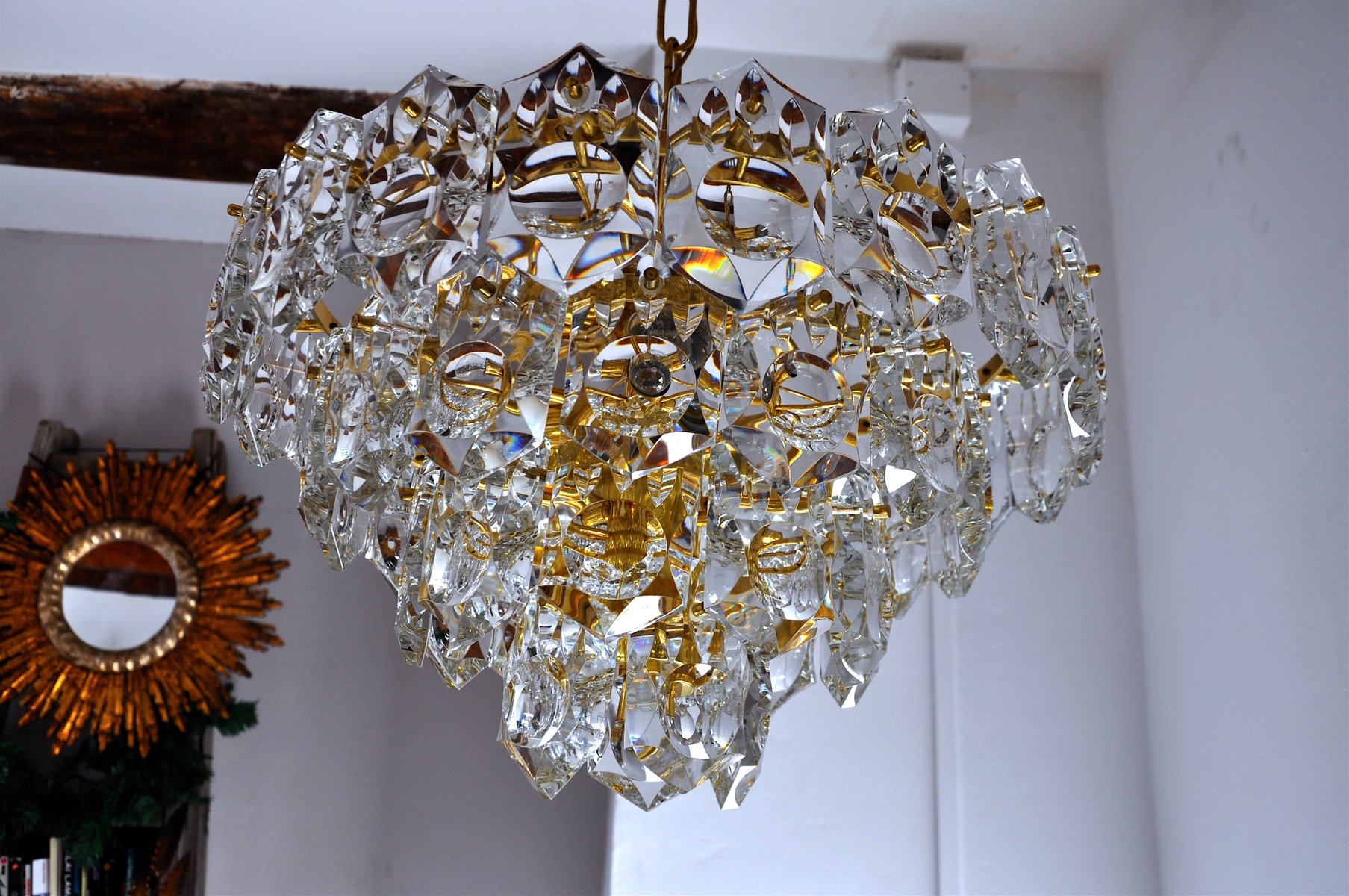 Installing a golden chandelier on the ceiling to get a catchy interior design. Hang an aesthetic chandelier in the middle of the room will bring a luxurious impression. There are many small bulbs in a chandelier that creates a charming decoration in a bedroom. This chandelier suits a master bedroom in Art Deco design with a few aesthetic pieces of furniture. An Art Deco chandelier has a decorative function because you can add other lamps.
Golden Side Table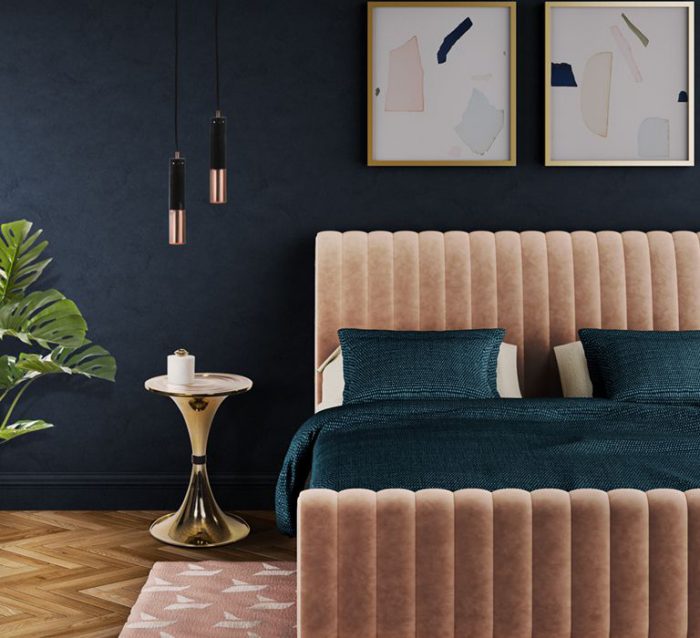 We have mentioned having a golden chandelier, then it relates to the need for a table to put a table lamp in a bedroom. A golden accent in an Art Deco bedroom looks interesting to attach to a side table. The various types of side tables give you many choices to suit your interior design. Art Deco furniture has unique shapes to mix things up a bit in your bedroom.
Golden Bed Frame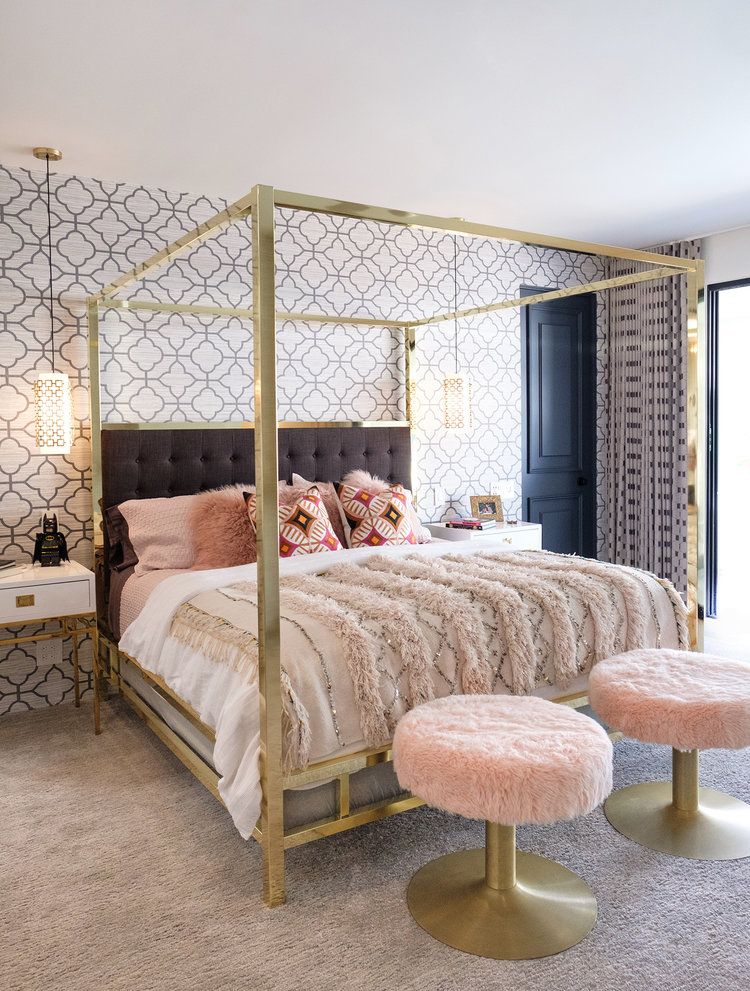 A bedroom decoration that uses a bed frame offers a versatile design. It adjusts any idea to install a bedding net or let it bare. The bed frame in a golden color has a luxurious impression. The use of golden bed frames by using Art Deco accents in your bedroom. Add more golden accents by using golden chairs and golden table legs. Don't forget to wipe your golden furniture in this bedroom to keep it glistens in this room.
Golden Display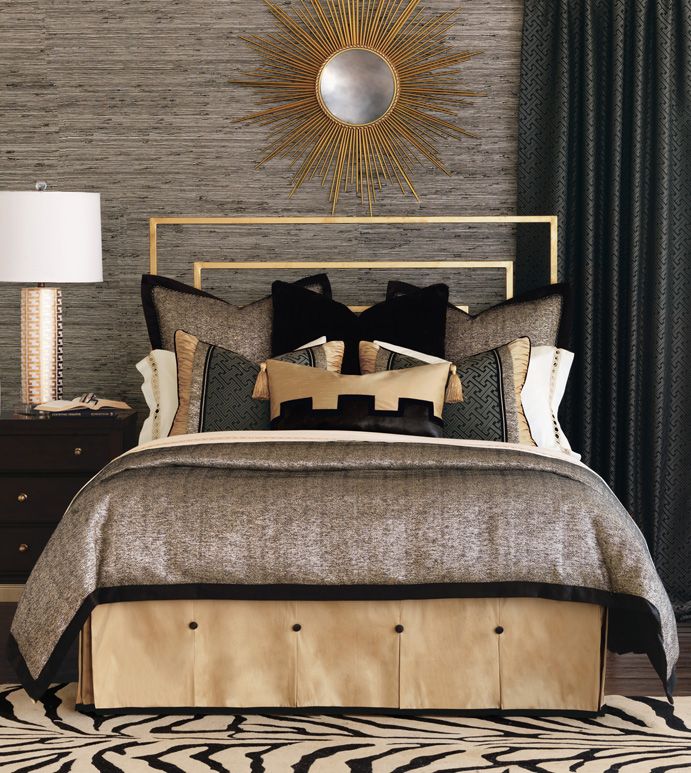 A golden display in the Art Deco bedroom is functional. It is beneficial furniture with attractive designs. The sunburst mirror light in Art Deco style symbolizes nature-inspired. It has an interesting shape that you can hang above the headboard in your bedroom. This accent embraces a period in Europe during the 1920s. Golden furniture in Art Deco adds a visual effect in a vintage modernist design to your bedroom.
Geometrical Chandelier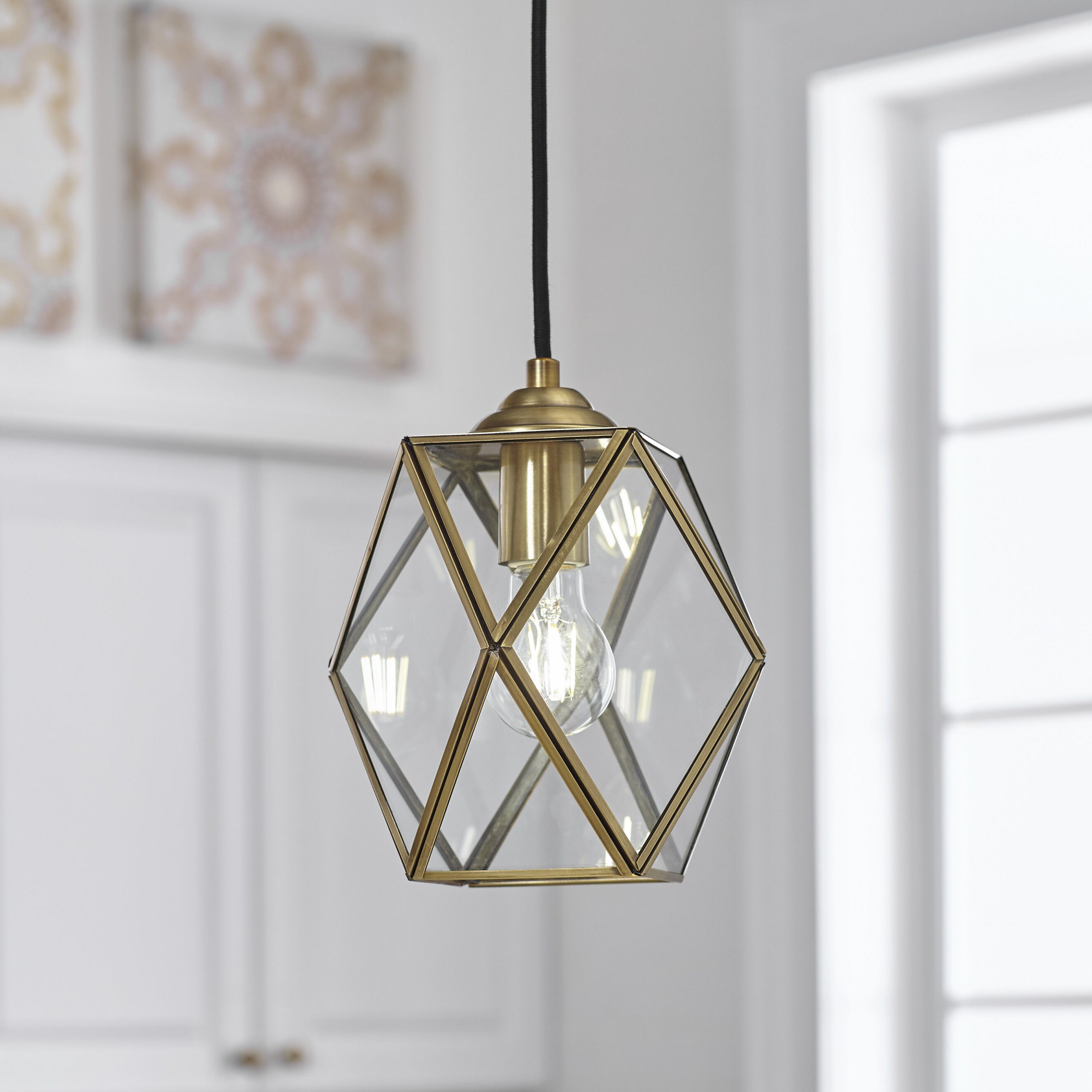 The geometrical line is one of the characteristics of Art Deco design. It looks gorgeous and neat. One of the geometrical lines looks attractive to use as a chandelier. This version is simpler than a big chandelier with many diamond lamps hang on it. The geometrical line creates an interesting element to beautify your bedroom. Also, the golden color in these geometrical lines reflects the light aesthetically.
Having A Yellow Mustard Couch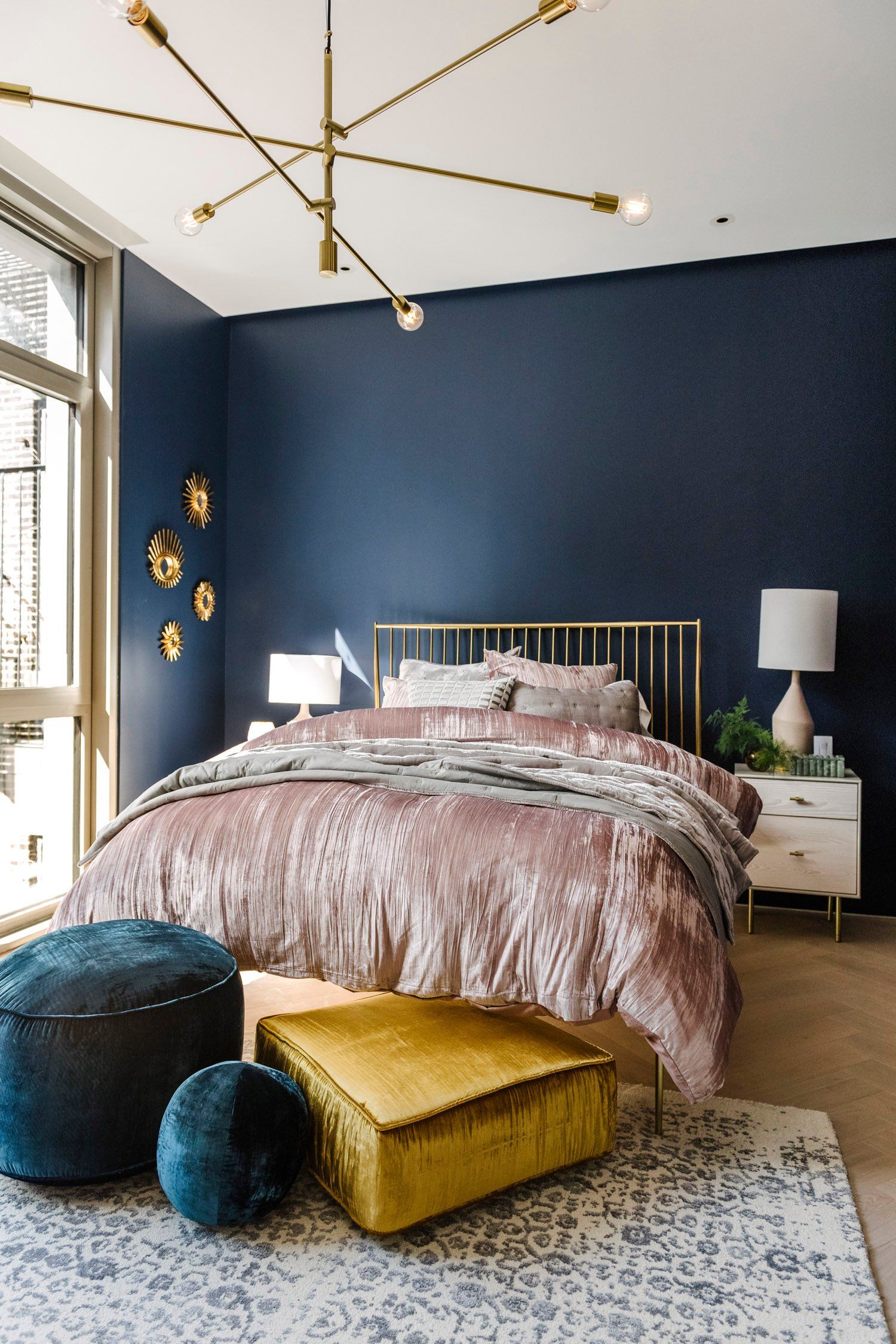 The favorite colors in Art Deco design are blue, green, yellow, and red in the dark shade. This dark color strengthens a classical impression. You will often see these colors on a velvet couch. A yellow mustard couch has an attractive look to put in your bedroom. The striking color in Art Deco design enlivens a cheerful nuance.
Golden Accent for Bedroom Nook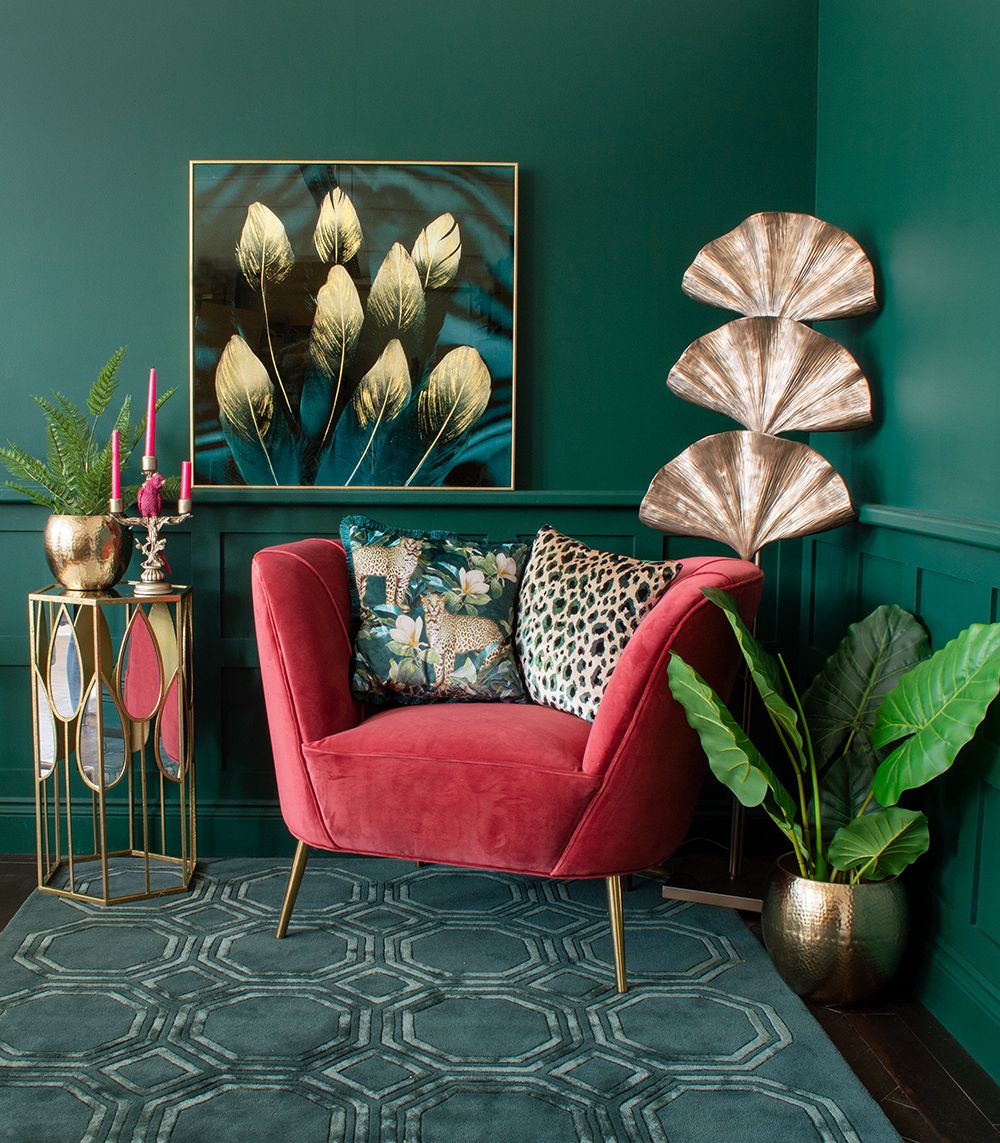 In every bedroom, there is a nook that you can use as a resting place. Decorating a resting place in a bedroom sounds good because you will have a comfortable spot to lay down your tired body. In Art Deco design, having a comfy couch in a bedroom nook is an inspiring idea to spend time with. You can some interesting decorations in creating golden accents, then it is tastefully beautiful.
That is our discussion about Tips for Creating Gold Accents in an Art Deco Bedroom. An Art Deco design is a home design that emerges in Europe during the 1920s-1930s. This design breaks the minimalism by using many colorful accents, patterns, and various shapes. We recommend the colors in Art Deco are in the dark shade. The use of dark shade in this design looks more catchy to combine with silver or golden color. However, the golden color becomes a typical color for Art Deco to bring a stunning decoration. Happy decorating!