Druhomes.com – In creating a comfortable and beautiful living room, you can use a variety of artful ornaments for the decorations you use. You can apply this concept to your home design. Designing a beautiful living room by attaching some artful ornaments is simpler to do at home. It saves more space, time, and even cost. Having a nice arrangement in a living room brings a good mood. Even though you have simple ornaments but it is effective to enliven a warm atmosphere. An ornament is functional to modify your room interior. This idea is compatible with a minimalist living room. For this reason, this article will discuss Artful Ornament Ideas for Minimalist Living Room Decoration. By using the right artful ornament, you can create a minimalist living room interior that is beautiful and stunning. Let's discuss!
Burgundy and Grey Geometric Art Print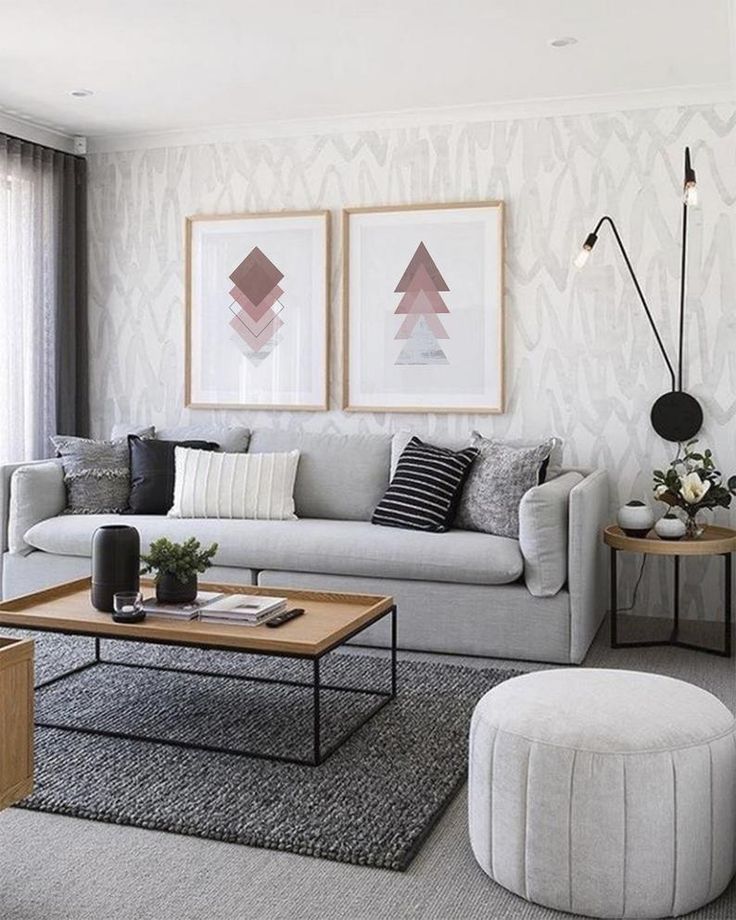 Burgundy color has an interesting impression. This display is compatible with a patterned wall. It has the same hue to create a stable proportion. The decoration of a minimalist living room needs a simple and bright display to make it more stunning. Besides, you can change the display by having a simple pattern.
A Huge Photograph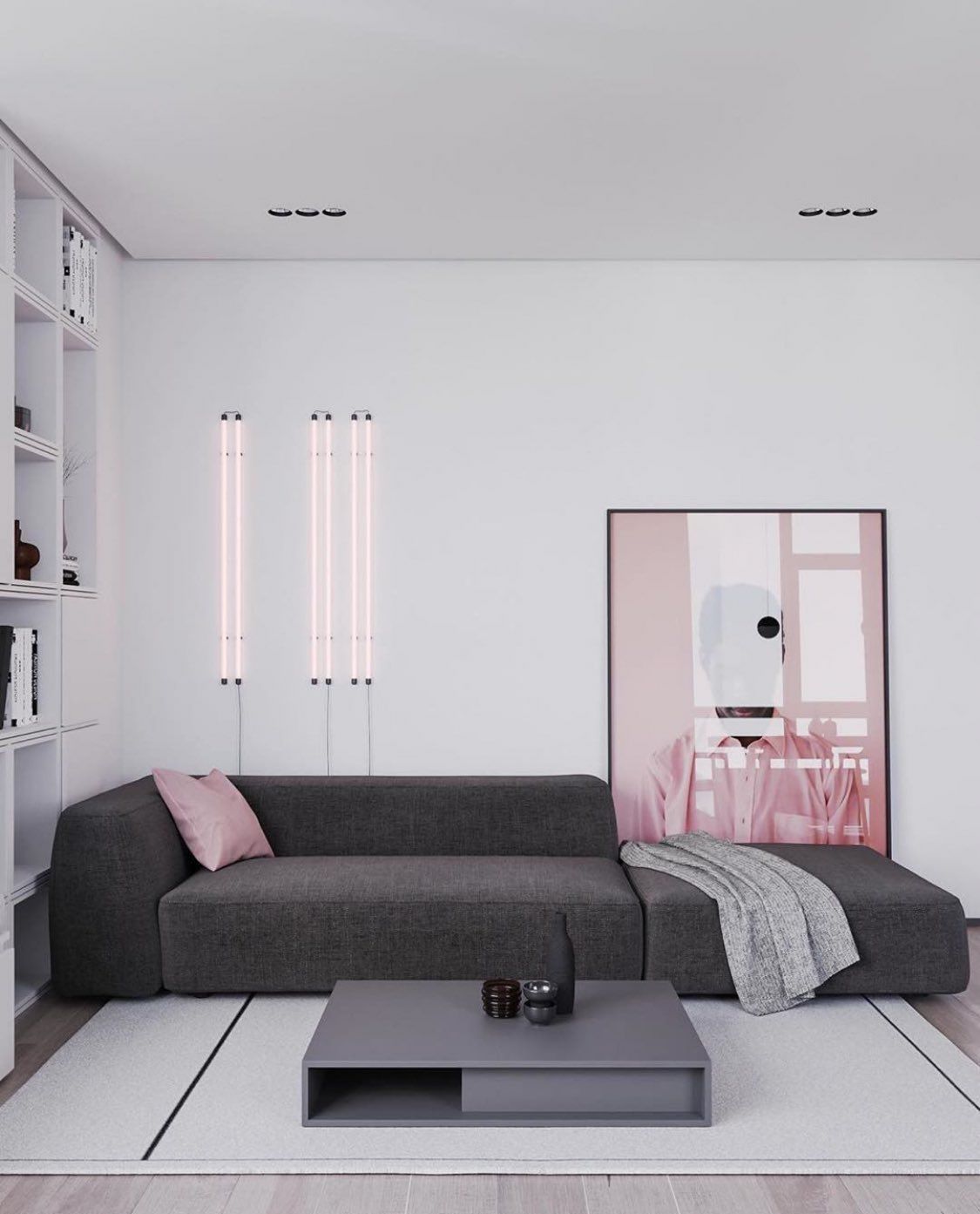 If you like to capture an image of interesting objects by using a camera, then it is useful to use these photos as a display. You can choose the most attractive photo to display in your living room. It has an artistic value to be a focal point in this room. In a minimalist living room, this photo dominates the plain wall in your minimalist living room looks aesthetic to modify the interior.
Set of 2 Prints Scandinavian Wall Art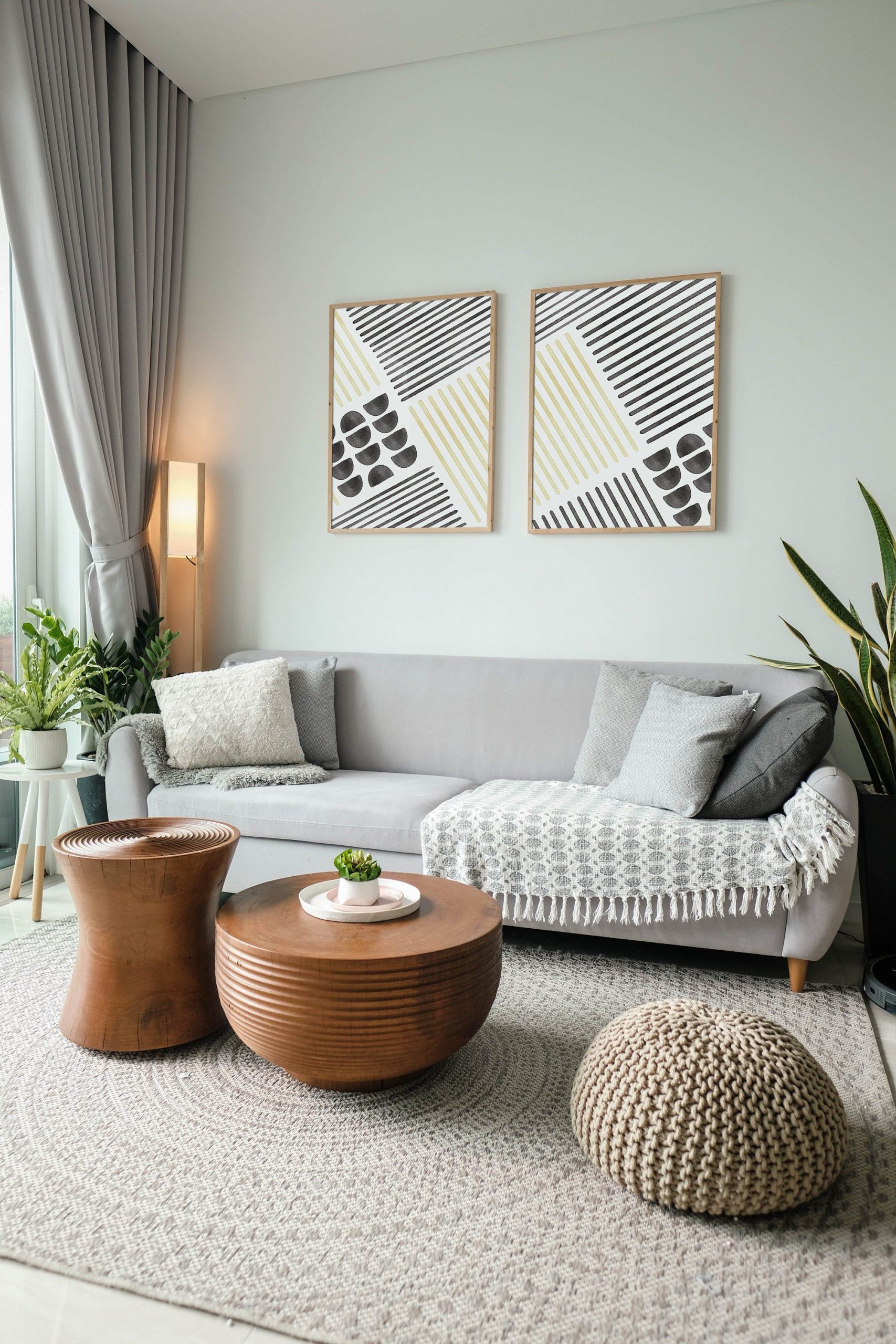 The Scandinavian design has the same vibe as the Minimalist design. Both use neutral and soft colors to get a calm impression. It mostly uses white color as the basic color in a room. Besides, both designs are catchy to use some natural accents for a nice decoration. The use of wooden accents makes it more stunning by attaching wooden chairs, tables, and growing some indoors ornamental plants as the complement for this design. Moreover, you can install two beautiful wall arts in the Scandinavian touch. The arts that have neutral colors and abstract lines are impressive as a display for a minimalist living room.
Black and White Prints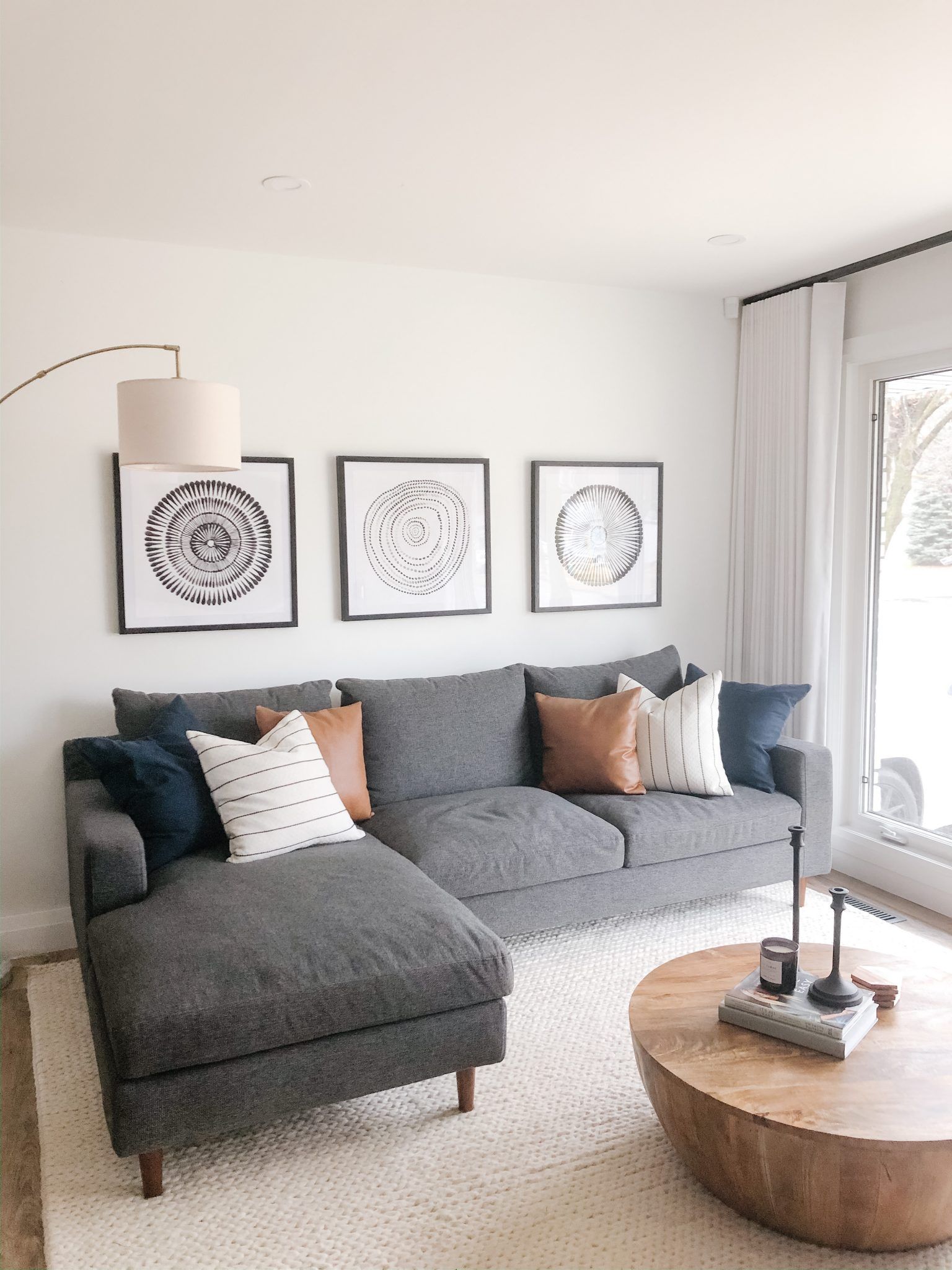 Monochrome color is a popular combination of two colors in the same hue. You will see a strange effect on the eyes when looking at the monochromatic furniture. The decorations of a Minimalist living room by using monochrome color are beneficial to create a spacious impression. Thus, you can complete the decoration by attaching some displays in monochrome colors. These ornaments blend well on the white wall and are enough to enliven your minimalist living room.
A Direct Wall Painting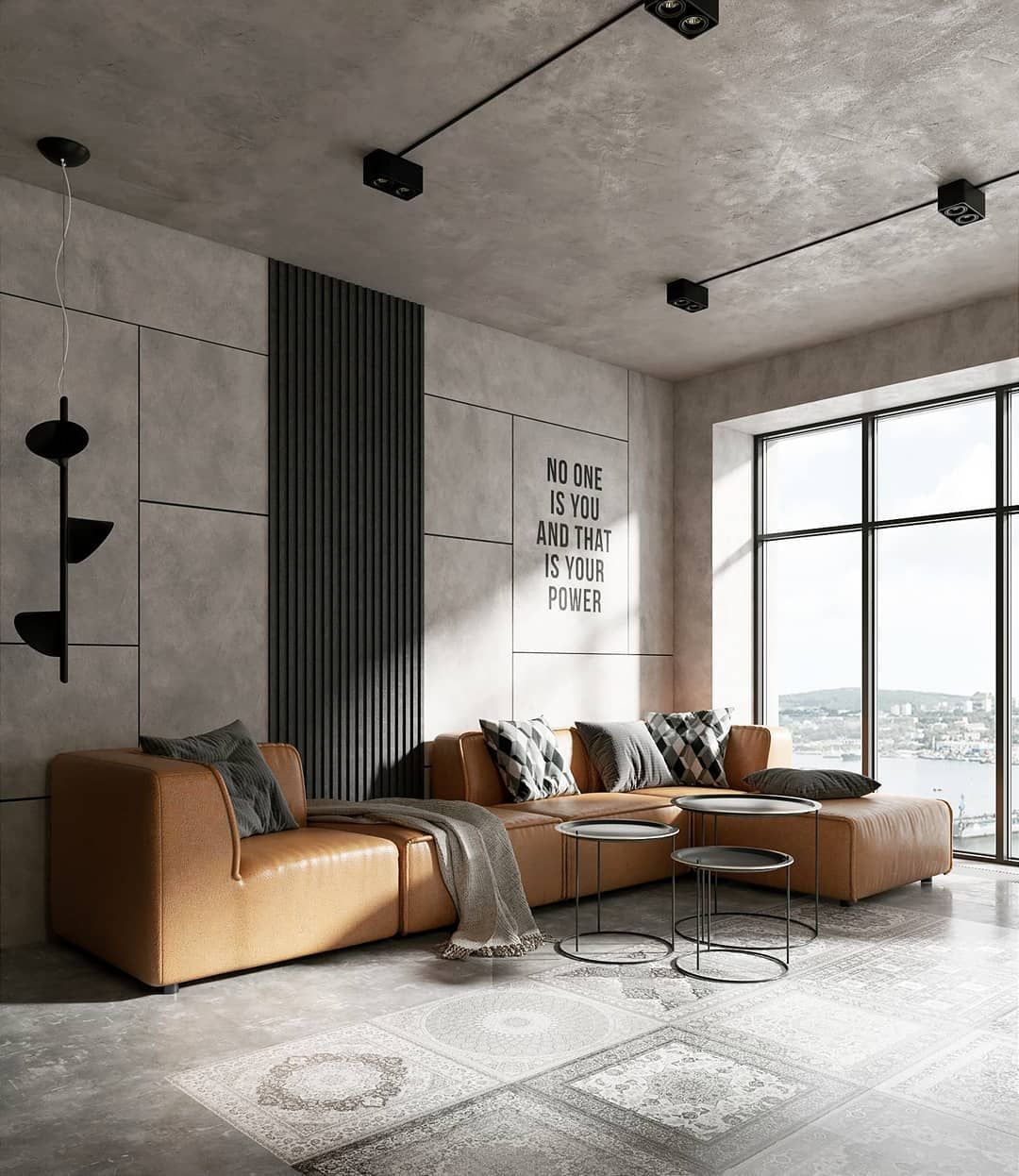 Do you ever see a creative ornament? Drawing an accent on the wall directly is a creative idea. This idea needs good preparation because you will face another problem if you fail to draw the pattern. Don't worry because you can use some printed letters to stick on a wooden or stick it directly on the wall. It is a simple ornament to decorate your minimalist living room. Since the minimalist design uses few ornaments, this decoration is enough as the only display in your living room.
A Mounted Shelf in Scandinavian Touch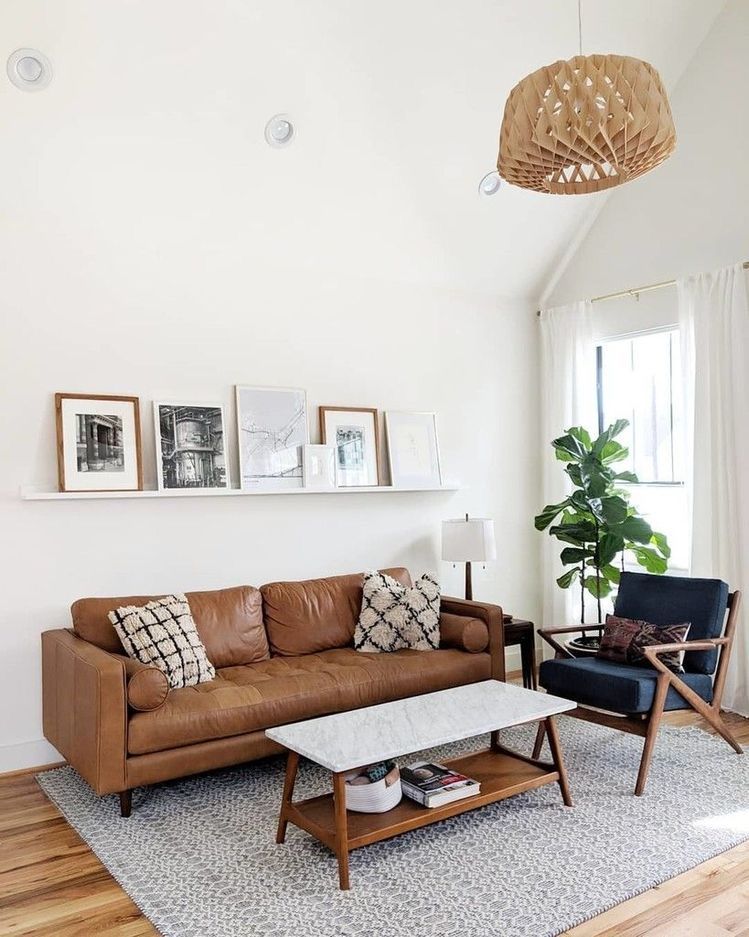 The Minimalist design has characteristics to use furniture that gives benefits rather than just a decorative function. Installing a mounted shelf in your minimalist living room gives you two main benefits. This shelf provides a long space to display your minimalist decoration such as white frames or aesthetic photographs. It suits your minimalist concept by using Scandinavian touch on the shelf. It combines the touch of a wooden frame and white color. Moreover, you can design your minimalist living room in a traditional style with antique furniture.
An Aesthetic Hanging Planter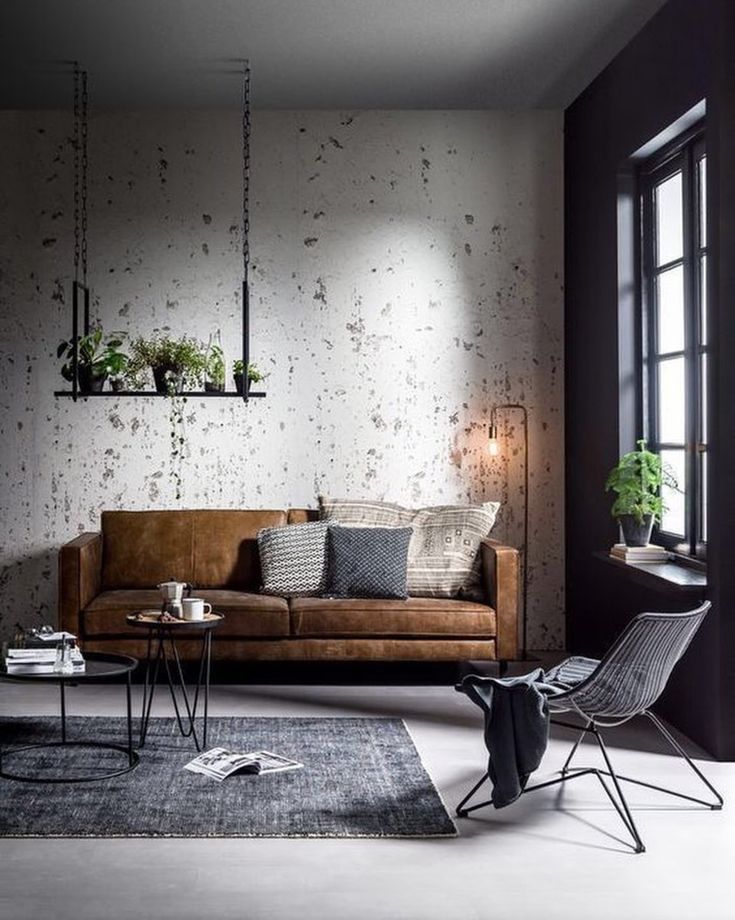 Another important aspect of a home design is a natural accent. Growing some ornamental plants in a room is beneficial to get a fresh ambiance. The greenery look from this plant gives a positive vibe to bring nature insides your home. In your minimalist living room, the use of a planter is useful to keep your plant in its place. You can hang your plants by using a hanging planter to get a simple decoration. Moreover, this idea simplifies the design of your living room.
An Abstract Painting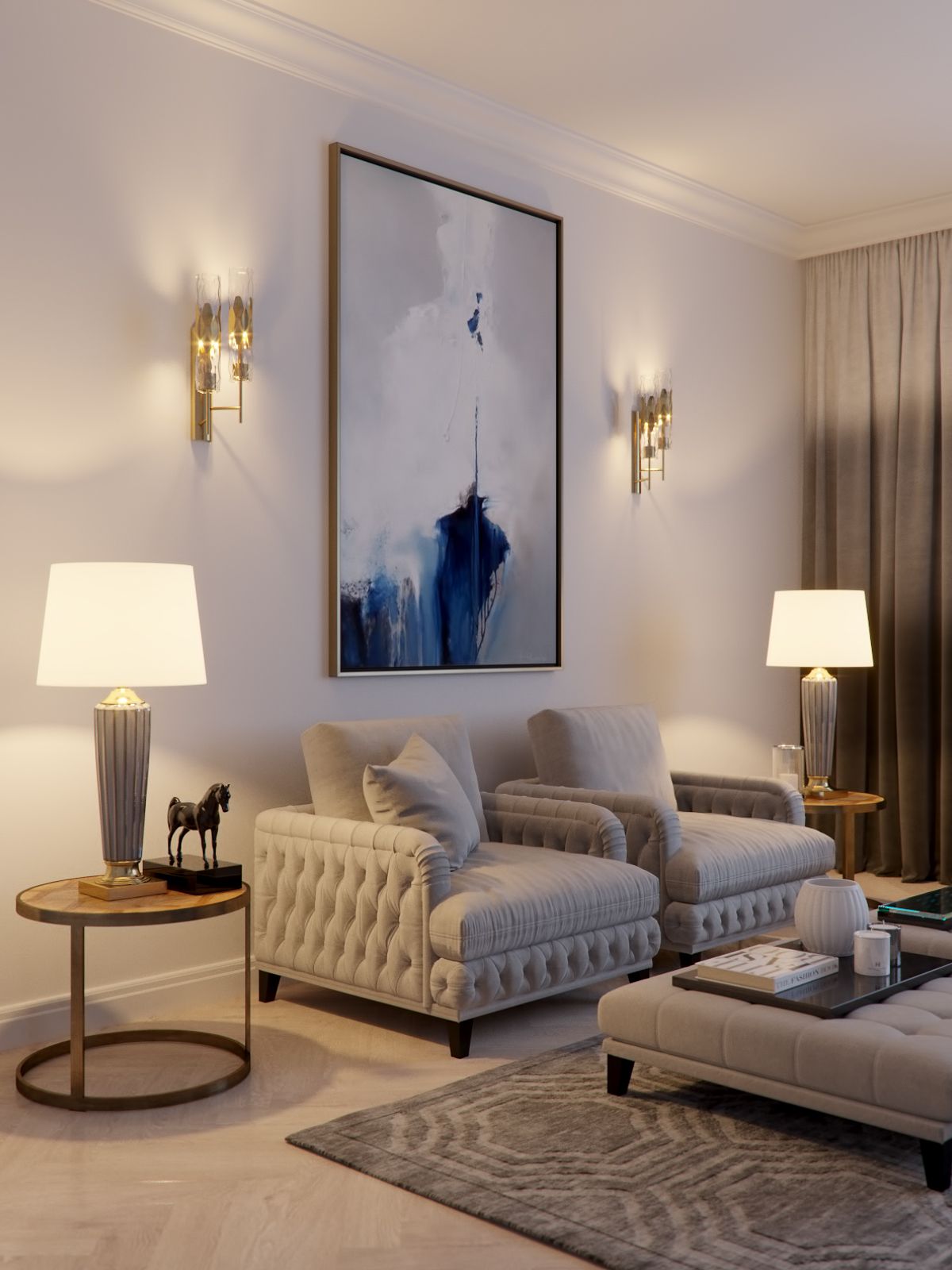 The artwork has an attractive accent to be an ornament. As an interesting object, the artwork is used as the main accent to modify a plain wall. You can impart an abstract painting in your minimalist living room for an elegant impression. Besides, an abstract style in painting is a meaningful object. As an artistic object, this abstract painting looks more stunning if it has a big size. Thus, it is a focal point in your minimalist living room.
Install a Wall Mirror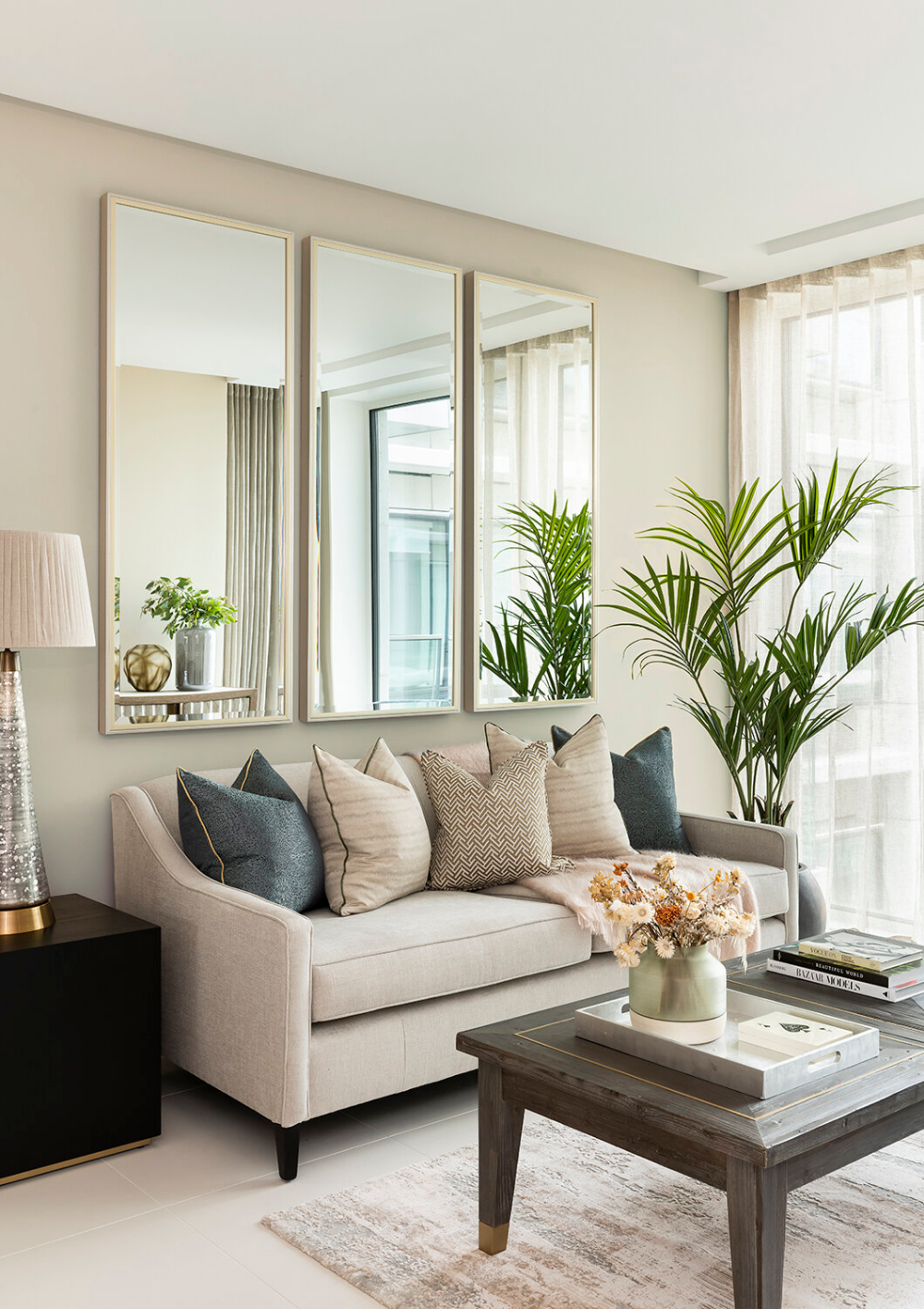 The creative room designer combines some elements to get a functional and aesthetic decoration. One of the ideas is using a wall mirror. In a Minimalist design, a mirror has a beneficial role. It reflects the light perfectly and makes it brighter by its reflection. The mirror gives a spacious nuance because the entire room will be reflected on it. This idea is more effective if your living room has a neutral color such as white color.
Put a Big Transparent Bottle for Indoor Plant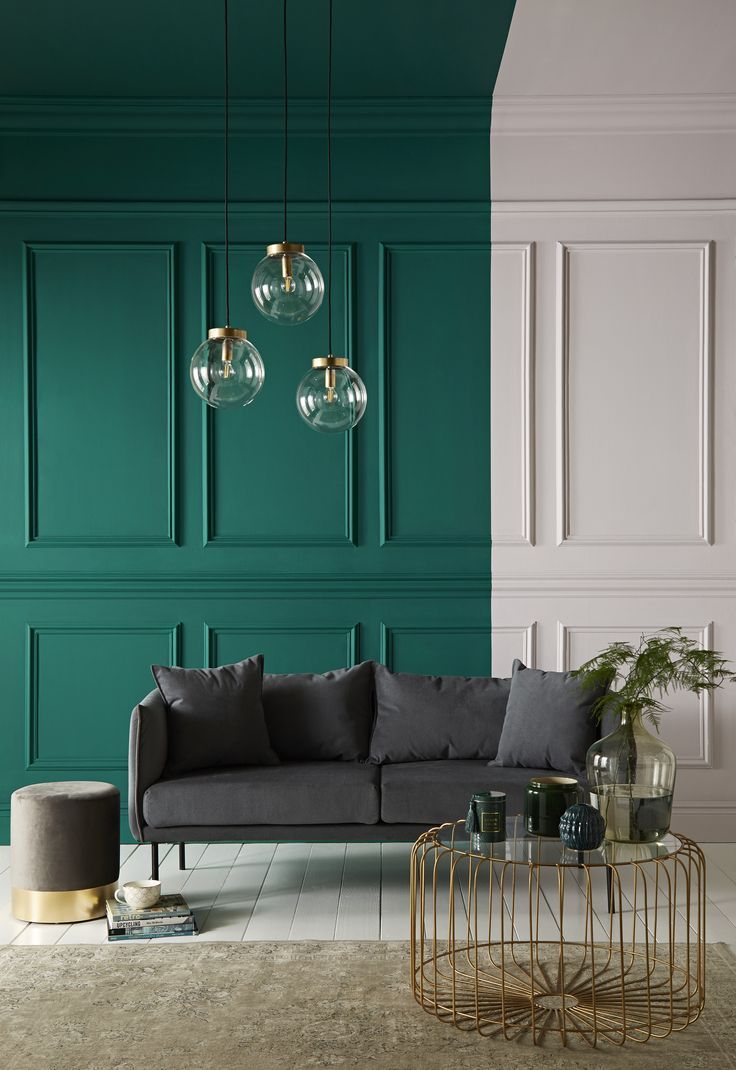 An indoor decoration requires a complete element to draw attention in a Minimalist living room. The ornamental plant in your minimalist living room has an important function to give a green accent. This plant produces oxygen and fresh air to increase the quality of your living room. You can thrive this plant in a transparent bottle with adequate water.
That is our discussion of Artful Ornament Ideas for Minimalist Living Room Decoration. A minimalist living room uses a neutral color, having natural accents, having a little furniture, and minimal ornaments. By installing simple ornaments in a minimalist living room, it gives an interesting decoration to draw attention. You can use the ideas we have shared with you if you find it difficult to decorate your minimalist living room. You can also use a variety of artful ornament ideas that we have discussed with the concepts and combinations you want. Thus, you can create the most comfortable and beautiful minimalist living room for your daily use. Happy decorating!