Druhomes.com – The bohemian living room is an eccentric interior design to make your living room looks homey. This design uses many patterns and accents to draw an independent design. Thus, people who apply this design in their home interior can explore their creativity to decorate a certain room based on the nomad spirit. As long as it has consistent patterns, balancing some colors, put some aesthetic furniture, and some ethnic accessories in their decoration. The bohemian living room has a unique appearance. This design is easy to combine with other patterns and accents to update its look when people get bored of their living room. Before we discuss this, we will discuss some characteristics of Bohemian design before updating your living room:
Bohemian interior has many patterns
It has many different colors in one room
The interior uses raw material from nature like pampas grass, wicker accents, and dry branches
The concept you create has many accessories
Bohemian interior design creates an aesthetic messy impression
Some things that we put on the lists below are the most attractive and common things to update a living room in Bohemian design. Thus our discussion of Simple Things to Beautify Your Bohemian Living Room Interior. By using a variety of things that we will discuss, you can create a variety of interesting things for you to explore in creating a comfortable and beautiful bohemian living room. Let's discuss!
Explore the Layout
The simplest way to update your living room is by changing the layout. Determine the layout by moving your furniture and some accents in this living room. If your south-facing couch, you can change the position to give a different nuance when sitting on this couch. The different arrangement makes your Bohemian living room has a new face. You can draw the layout on a canvas to know what it will look like before moving your furniture.
Maximize The Natural Light
A big and large window in a living room is beneficial to provide natural light in a room. This window will enlighten your living room at noon, so your living room gets enough sunlight. It reduces the moldy and fusty air. The sunlight also warms your living room, then your furniture will not get any moss. Open your window during the day to show off your Bohemian living room. Besides, you can add an aesthetic curtain to manage the light when it is too bright.
Change The Wall Color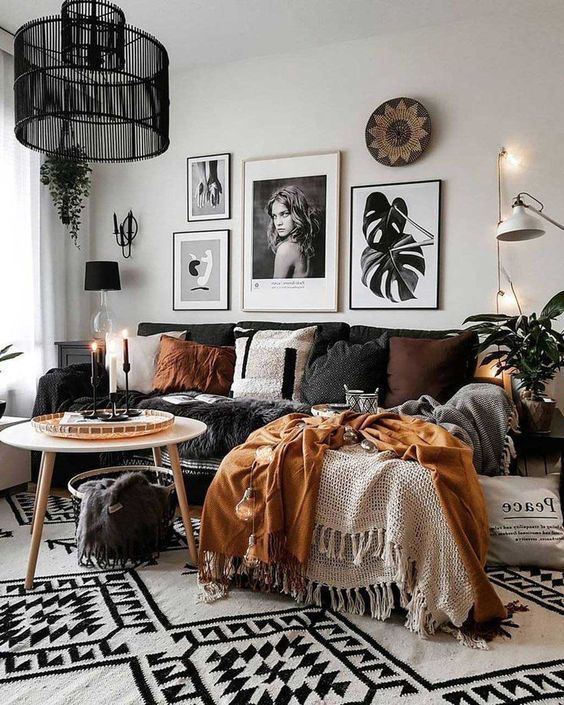 The common way to update a room is by applying a new color on the wall. It is the key to get a new face without spending much money on decoration. You can choose a paint color that suits your Bohemian theme and makes it more catchy. Repaint your white wall is fine, but choosing another color will invigorate a nuance. Relate to Bohemian interior design, pick up the natural color such as soft brown, soft yellow, or terra cotta.
Determine Your Furniture Style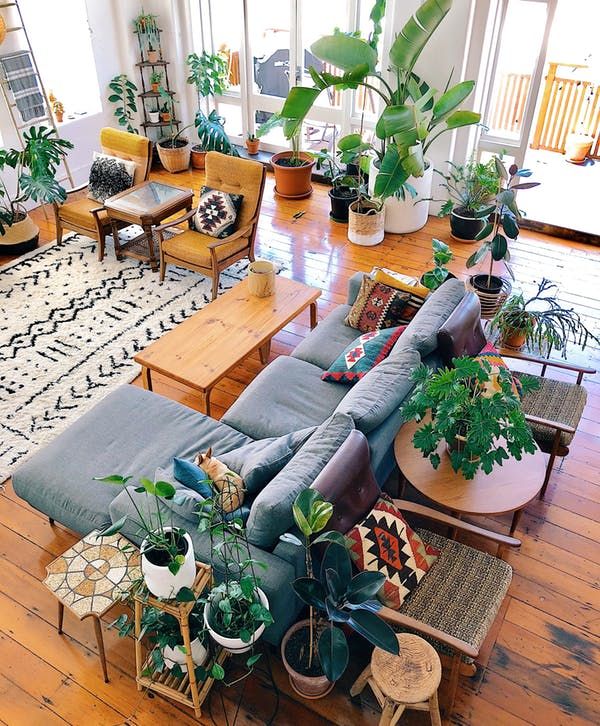 Bohemian interior design is a free design. It depends on your taste to combine some elements, furniture, accents, and patterns to create an artistic design. However, you can put different couches to draw an attractive layout. Even the different couches have different seats. Pick up the comfortable couch such as combining some comfy couches and two wicker chairs or wooden chairs. The key to combine the furniture is by their colors or materials.
Change or Remake the Accessories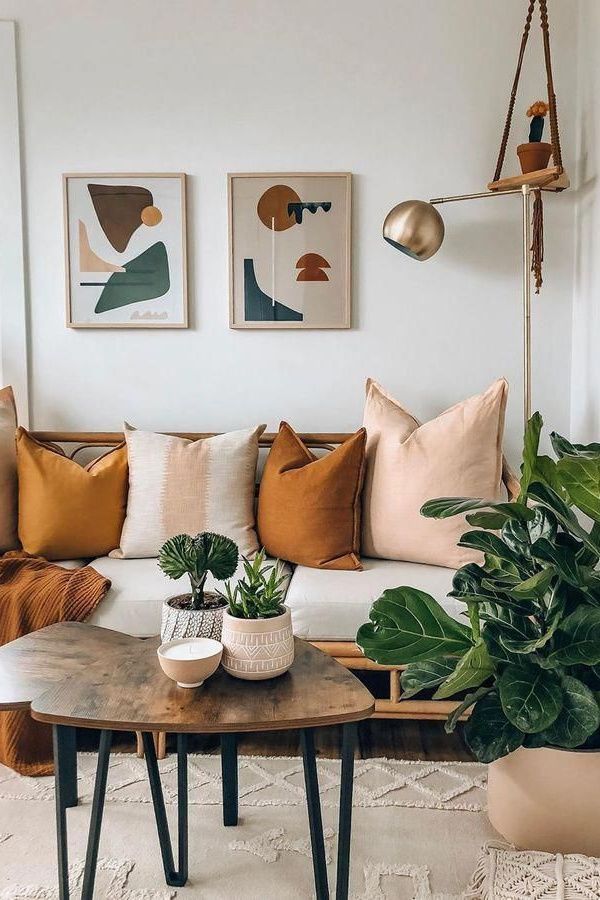 Accessories and other display stuff are the optional elements to put in a living room. There are frames, paintings, photographs, embroidery art, etc to be an attractive point in a room. Even though these items are optional but you can pick them up in your Bohemian living room. Change the position or even replace them with other things is effective to give a new face in your living room. Having two geometrical frames look simple but elegant. You can even remake the old accessories to create a new thing.
Install Faux Plant or Living Plant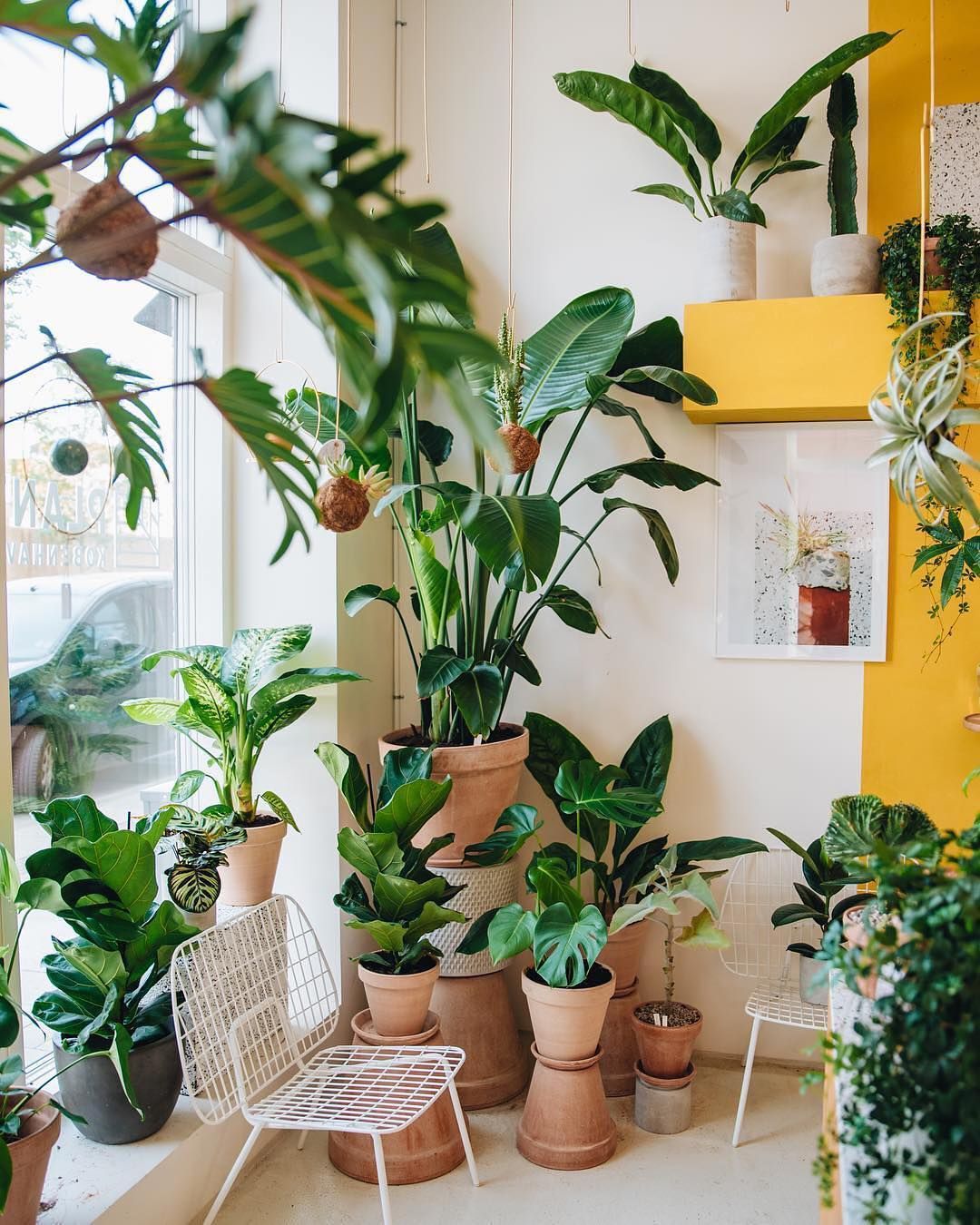 The green accent in a living room can invigorate the atmosphere. This accent is an ornamental plant and other natural things. Many ornamental plants thrive indoors. Put some green plants will tie the look of Bohemian design. However, growing some plants indoors may be hard for some people. Thus, faux plants can replace these ornamental plants. The faux plant is low-maintenance because it is not a living plant. This plant is catchy enough to update your Bohemian living room but it cannot produce oxygen to refresh the air.
Has a Patterned Rug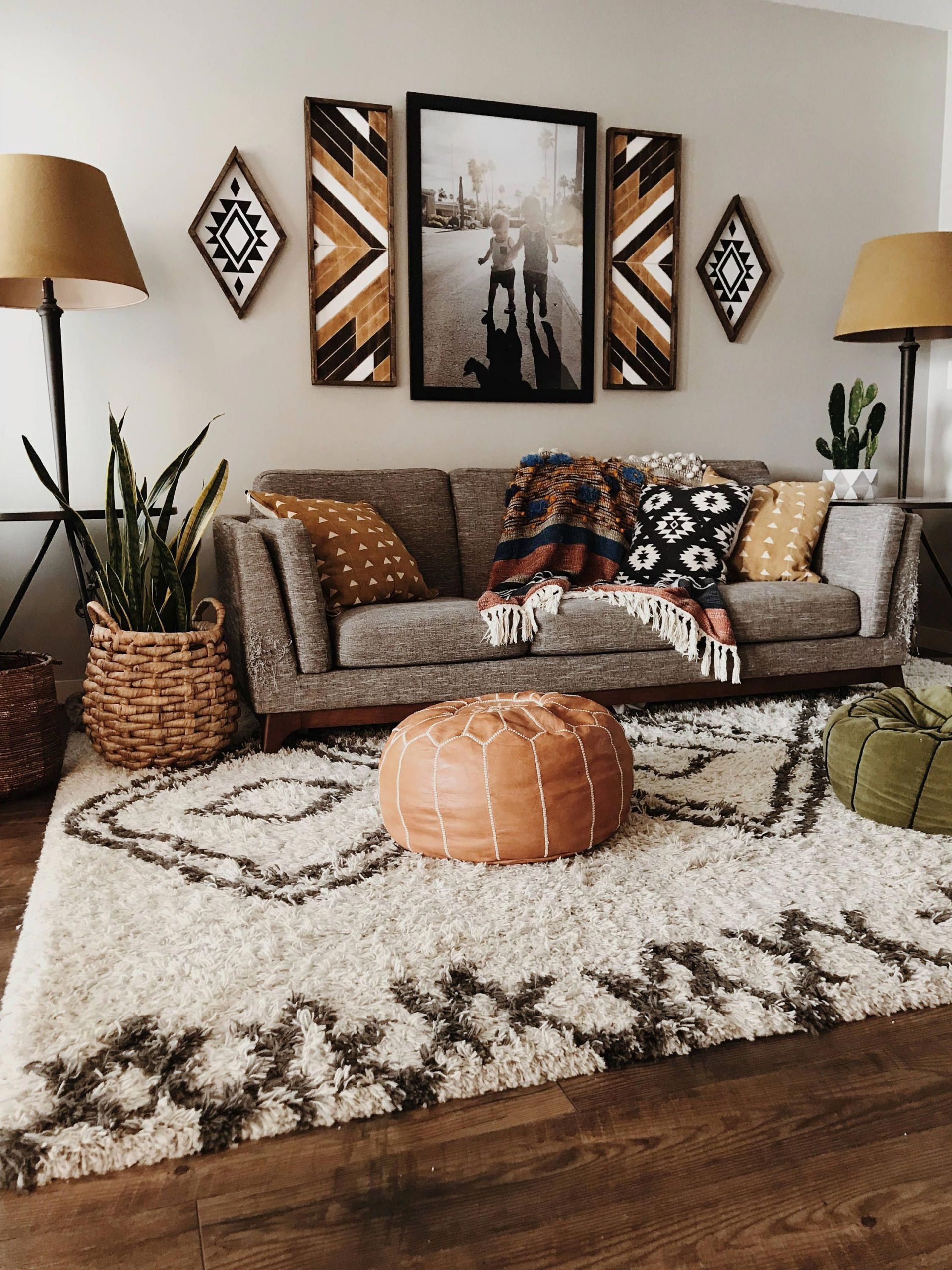 Bohemian interior design is popular with rich patterns and accents. This design has an eccentric view from the floor to the ceiling. To give an instant pattern on your floor, you can install a patterned rug. The geometrical patterns are attractive to accommodate a Bohemian interior design. Choose a large rug to create a larger impression. Match the color of your rug to balance the room color by choosing the natural color. White and soft brown is tastefully beautiful to Bohemian living room.
Decorate Your Pendant Light
Redecorate a Bohemian living room that can reach all sides of a room. Even the ceiling is also an interesting spot to get some decorations. Hanging a stunning pendant light brings a stylish decor. The pendant light with yellowish-orange light looks interesting to create more sunshine at night. The yellowish color of light brings a reminiscent of a fading sunset. Thus, it creates an outdoorsy touch when enjoying time in a Bohemian living room.
Mix and Match the Cushions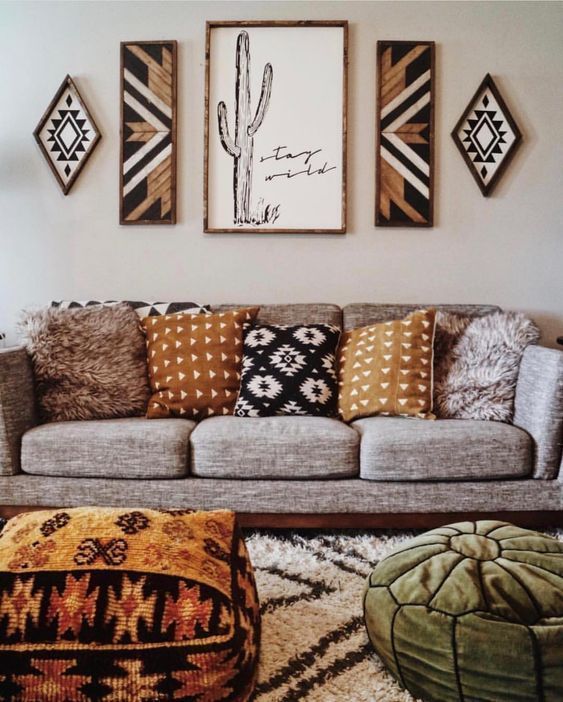 Combining some patterns is generally used as an attractive point in a Bohemian living room. These patterns are various. You can find and apply these patterns on rugs, blankets, and cushions. Arranging some patterned cushions on a couch makes it looks associated with rest. An earthy hue from the cushions creates a scenic landscape on the seat. You can manage the cushions by arranging two plain cushions between the patterned cushions.
Navajo Blanket for Couches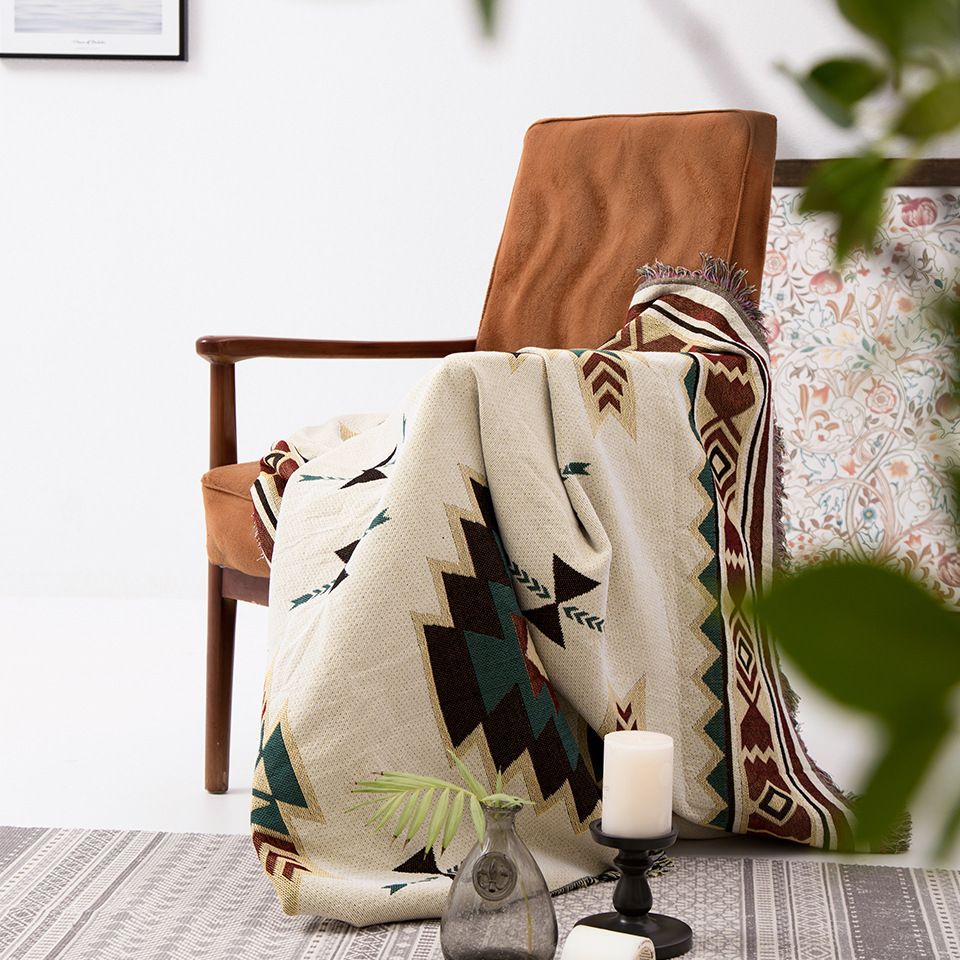 Do you like to spend time in a living room during winter? The winter season has a cold climate. However, you need to warm your body at home. Install a wool blanket on your Bohemian living room is useful to cover your body in a cold temperature. You can choose a Navajo blanket that has a soft texture and artistic pattern. This item is easy to update in every season to adjust the nuance. Thus, this blanket is helpful to update your Bohemian living room to look more stunning.
That's our discussion about Simple Things to Beautify Your Bohemian Living Room Interior. The bohemian living room is a free-design room interior. Even you can redecorate it by yourself. Maybe you need some inspiration to guide you in designing a new face for your living room. We list some ideas to update your Bohemian living room. You may try these ideas to adjust your living room design. We hope you get a new stunning living room in Bohemian design. Happy decorating!