Druhomes.com – A summer season has good vibes. It is an energetic season for you to start decorating. The exterior design is the first site that people will see. You can show off a stunning decoration and make your home looks attractive. Summertime is also good to upgrade the exterior design. Thus, it is easy to bring a fresh ambiance and comfortable design such as enjoying a summer night on the porch. If you like to feel the more summer vibes, you can do some decorations. You can enjoy the summertime with stunning and amazing decorations. The exterior design on the porch brings a different nuance. For that, in this article, we will discuss Amazing Decoration Ideas to Liven Up Summer Vibes in Your Porch. By using a variety of decorating ideas that you can choose from, you can create beautiful, comfortable, and fun summer vibes in your home. Let's discuss!
Repaint The Floor on Your Porch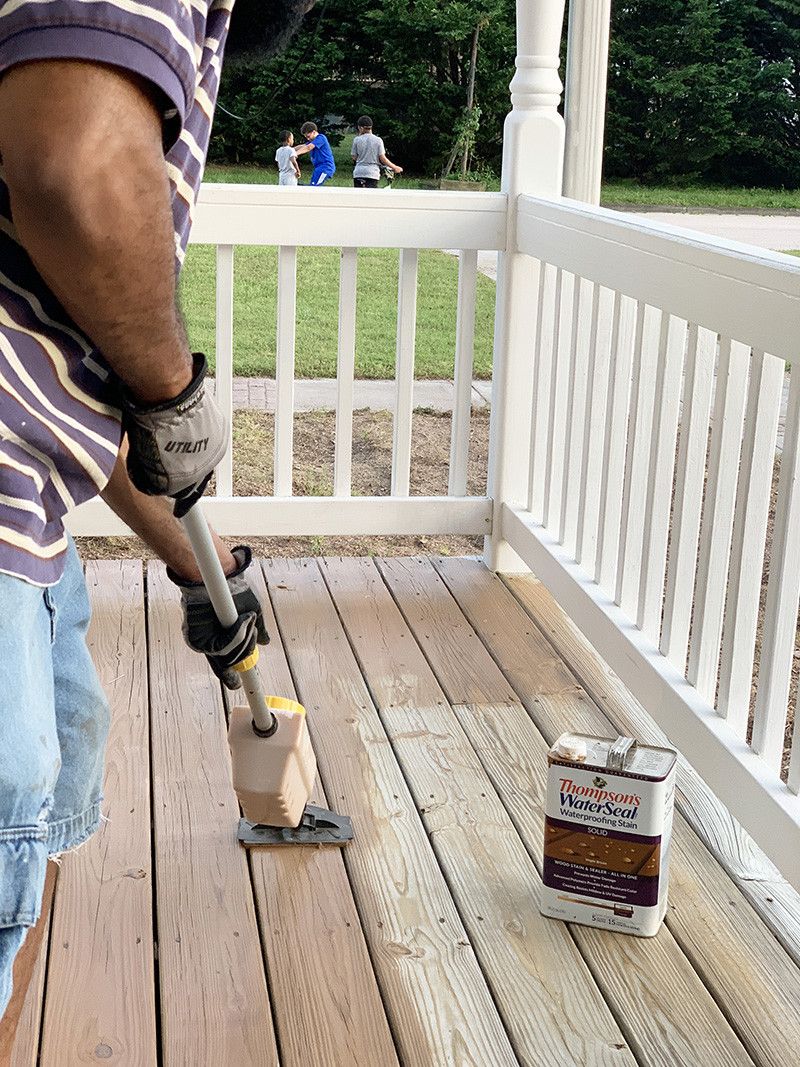 You need to repaint the floor. It will invigorate your home, especially when people walk into your home. A warm color like a wooden floor brings a summer vibe, it emerges the ambiance of an outdoorsy touch. Many shades of brown color that you can pick as your floor color. Choose deep brown colors to make it classy. Moreover, you can combine it with another shade from brown color if you want to create an accent.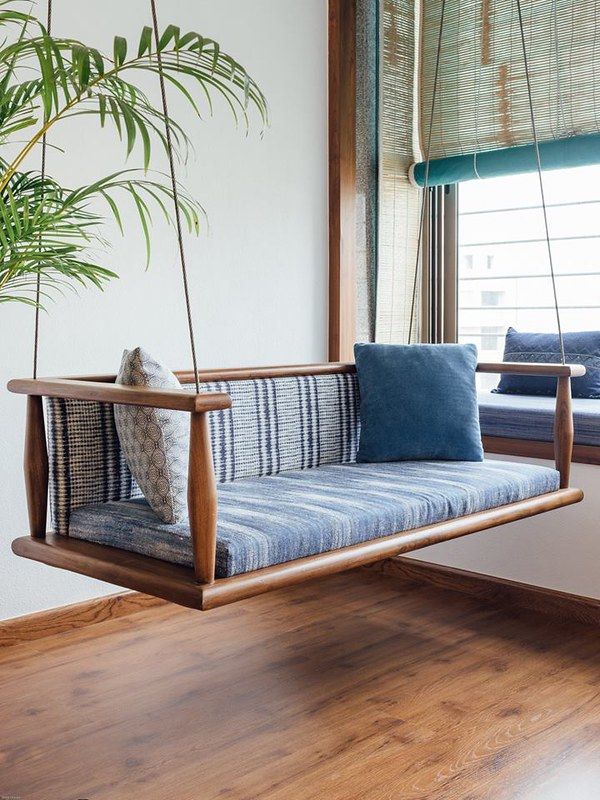 Use a long brush to make it easy when repainting. If your floor is made of wooden material, it is easier to repaint with wooden paint. You can use wooden stickers if your floor is made of ceramic. Many techniques to upgrade your floor, even you can spray it by using some sprayer paints to upgrade the floor.
Showy Furniture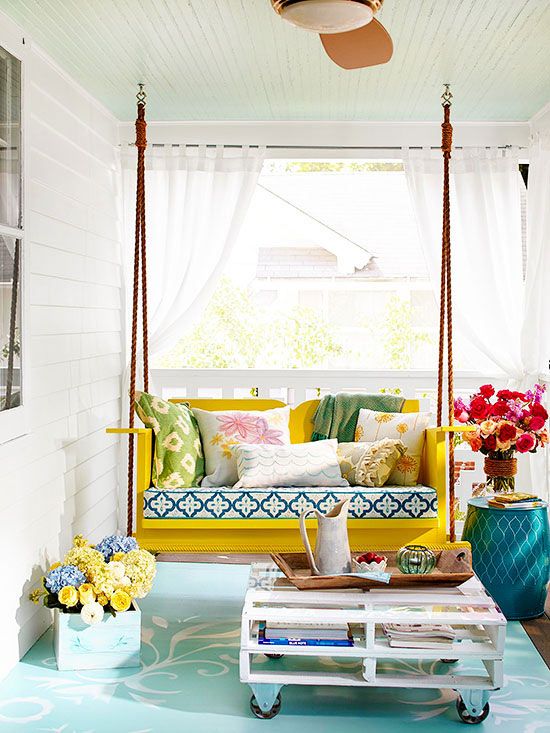 The second idea to upgrade your porch is arranging the showy furniture. It is an interesting element on the porch because you can put two slim chairs, a simple table, and an ornamental plant on your porch. The decoration has the function of welcoming the guests when they prefer to sit outside. Thus, showy furniture can enlighten a cheerful impression with the summer vibe. You can put the furniture on the edges of your porch to simplify the traffic foot.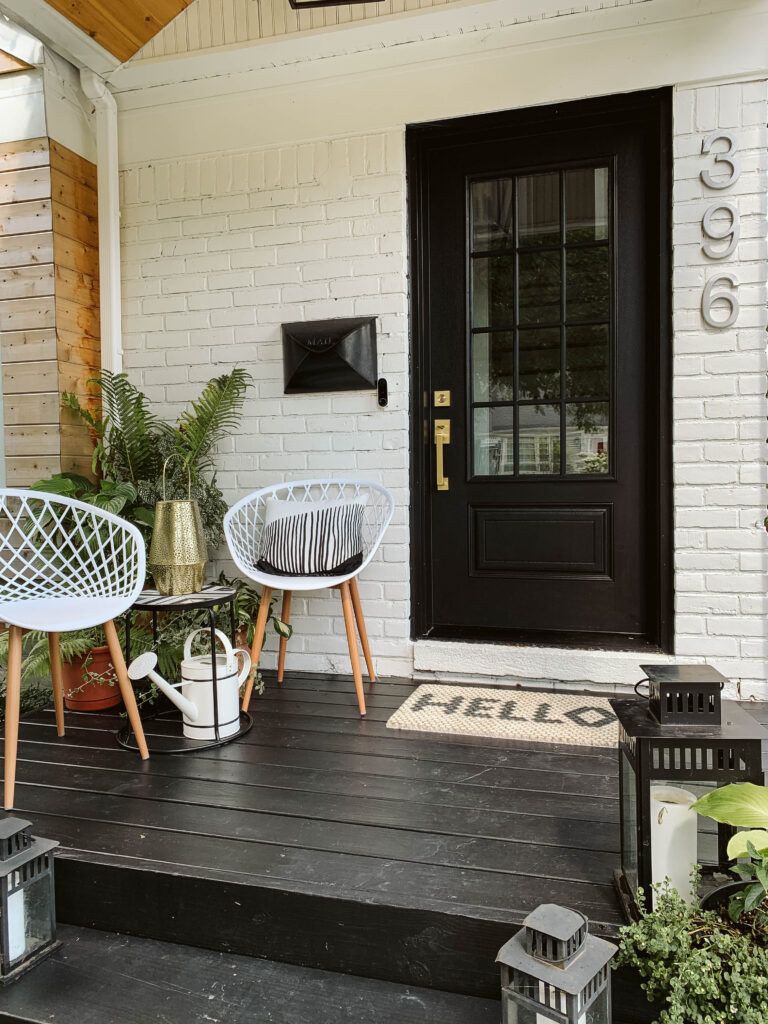 Even you can use the old furniture and re-upgrade them with a certain color. We have mentioned some paint onto the floor, then you can repaint the wooden/metal iron furniture too. If you use a microfiber couch, you can change the seat to another color or just brush it. Displaying some show cushions is interesting too if you like to create a stunning accent. Don't forget to pick an attractive ornamental plant for a fresh atmosphere.
Use A Bench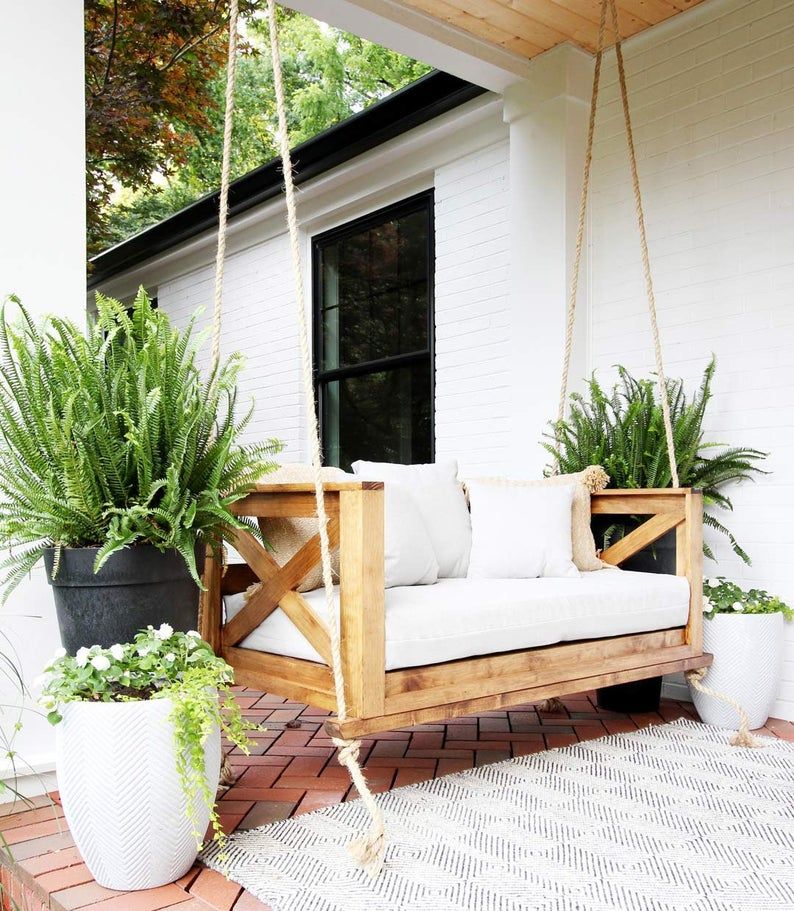 Sitting on the bench gives a different ambiance. It brings an outdoorsy touch if you put it on the porch. The bench is made of wood/metal iron with an attractive look. The wooden bench brings a garden-like ambiance that you can put on the porch. It is more stunning if you have a flower garden near the porch, some green plants, and a shady tree. The fresh ambiance will invigorate your porch by bringing a natural atmosphere.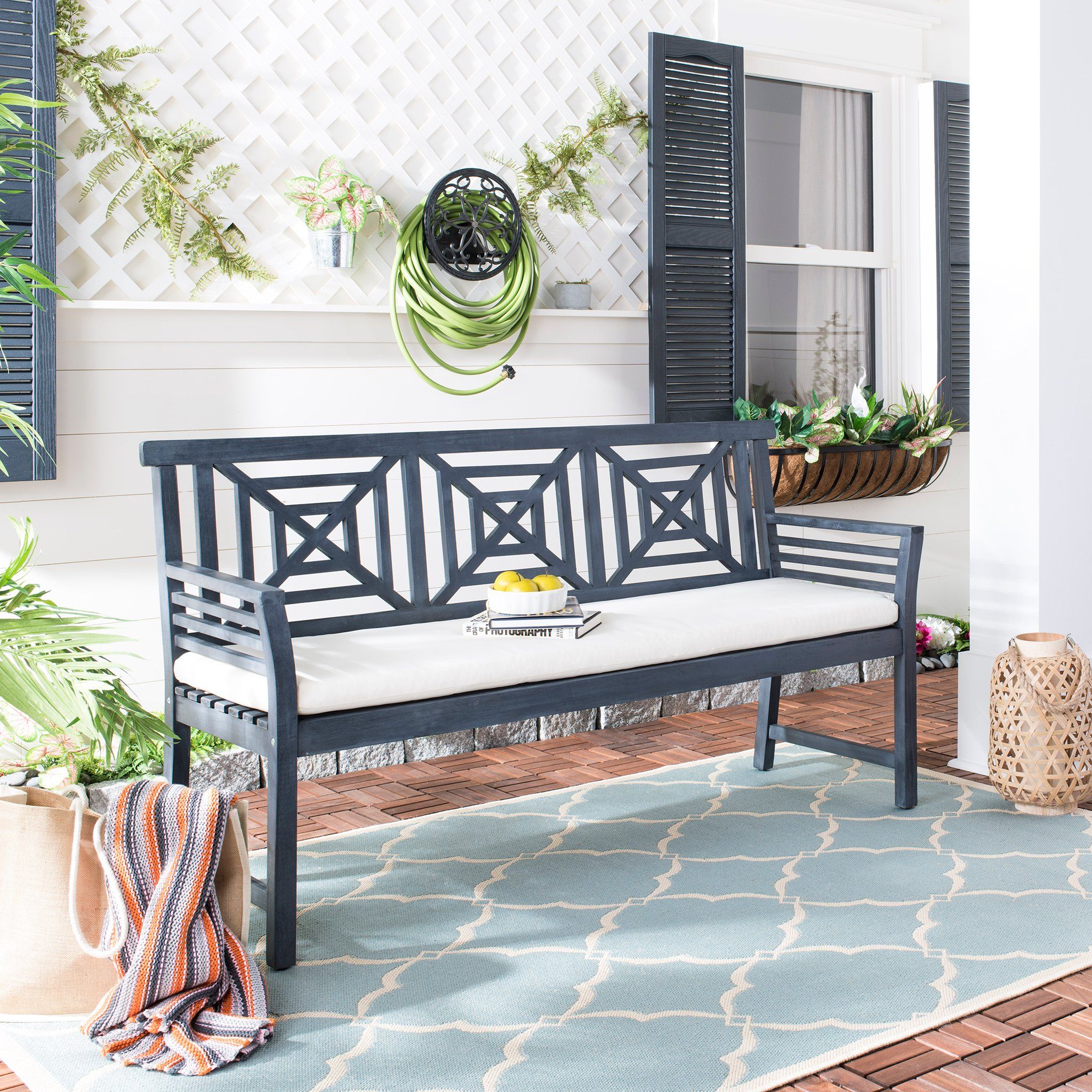 You will find many designs of a bench to pick from, then you can pick an attractive design with adequate size to adjust your porch. If you prefer to choose your old bench, you can give it a new color by painting it. Remake this furniture is beneficial to save on your money. You can make a simple but it's catchy enough to upgrade your porch. Even you can give a small table on the porch and put a beautiful flower on it.
Hang An Aesthetic Chandelier
Make use of the old furniture in your homes such as glass containers and glass bottles to create aesthetic lighting. The recycled materials are interesting to decorate your home, especially on the porch. Hang an aesthetic chandelier by using recycled materials will attract attention and the dramatic ambiance in this site. You can hang more than one chandelier from glass bottles.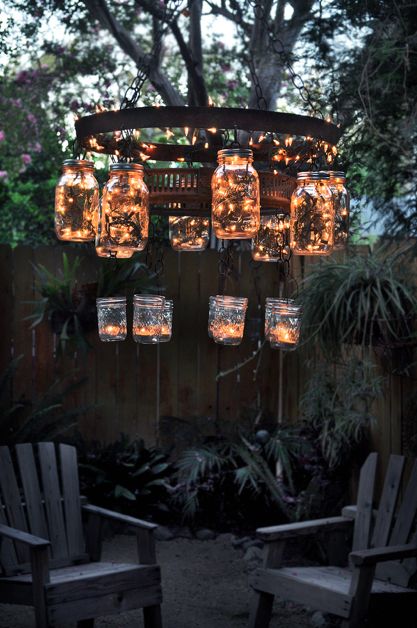 An aesthetic chandelier will be an interesting accent on your porch. You can explore more designs such as hanging it near the door, hang near your garden, and install some string lamps on the pathway. Make yourself feels free to decorate your home exterior. You can get an interesting design by maximalizing the lighting. Create an aesthetic design is interesting to attract attention from the outside.
Use A Blind or Curtain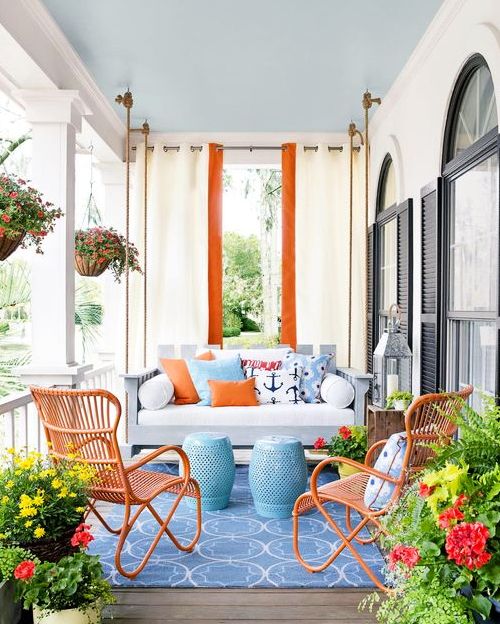 Summertime has a clear sky at noon and starry sky at night. Enjoy the beautiful scenery in the summer season with your beloved family. You can sit on the porch and have some cups of tea to feel fresh. An outdoor atmosphere brings inspiration to your mind. Make it more comfortable by installing a blind on the porch. You can hang an aesthetic partition to give privacy on your porch. Moreover, it is easy to move when you want to get a spacious impression.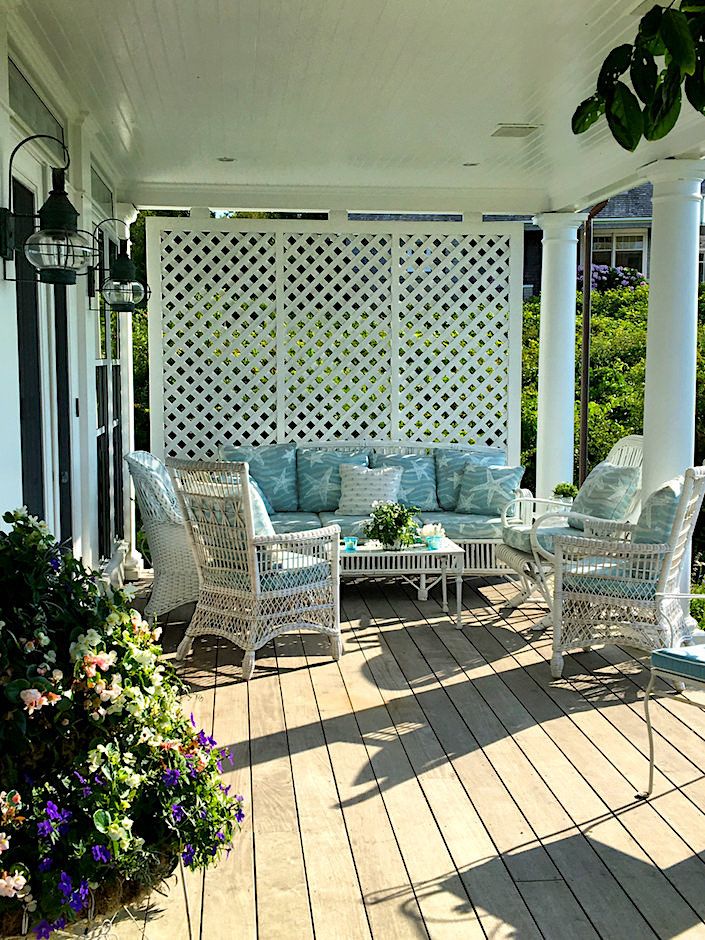 The curtain is a flexible material to hang on the porch. It has various types of fabric and designs. You can pick an attractive curtain to upgrade your porch. In the summer season, this white curtain will reflect natural light properly. It is a beneficial material to emerge the summer vibe at noon. Moreover, it looks more stunning to get yellow lights from the chandelier. The curtain and partition on your porch may enliven the summer vibe.
Give Some Ornamental Plants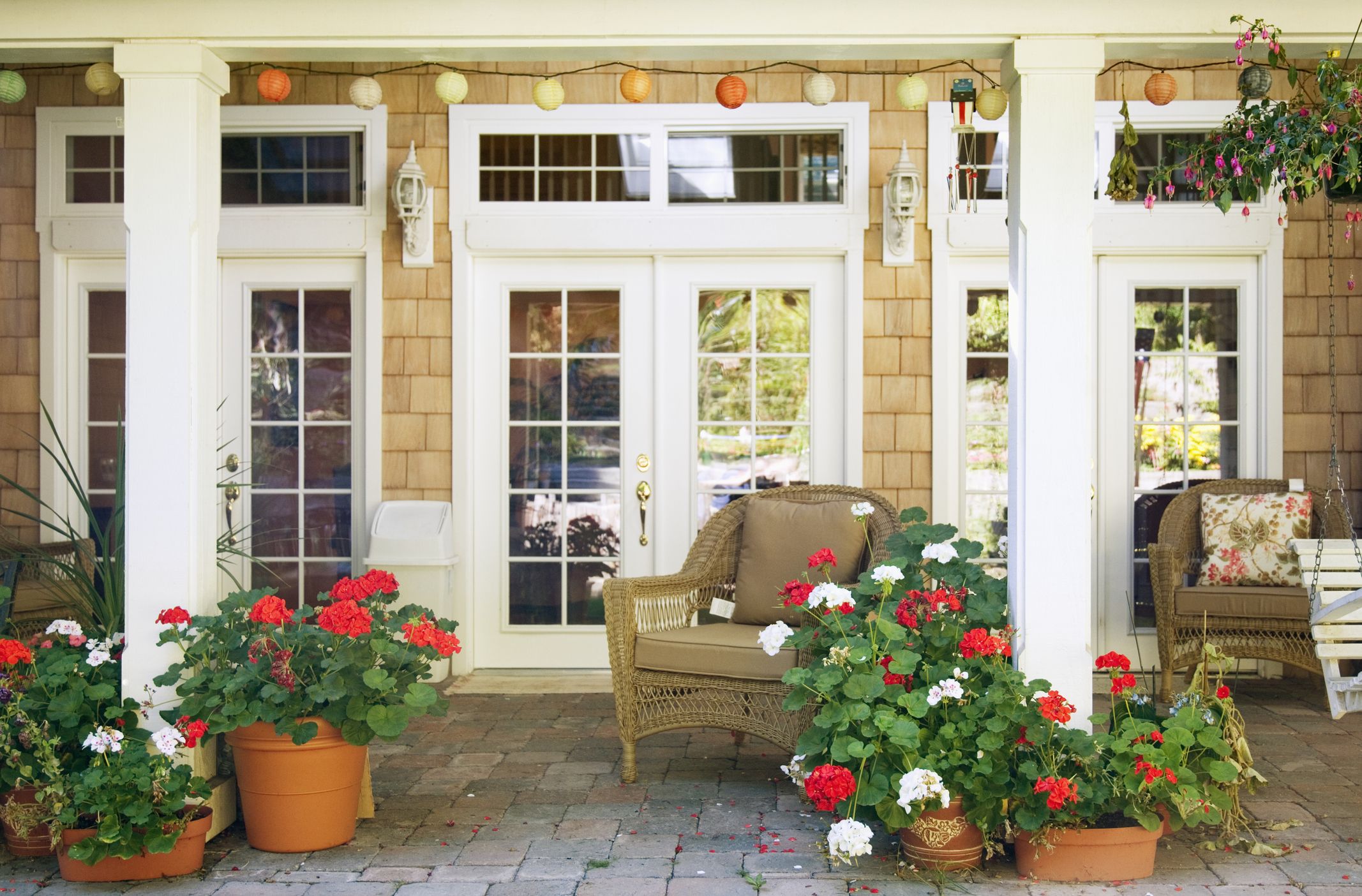 To create a summer vibe on your porch, you also need to give natural accents that are fresh and beautiful. For example, you can use a variety of ornamental plants for the decorations you create. You can use ornamental plants with various types and sizes according to your expression and character in decorating your porch in summertime style.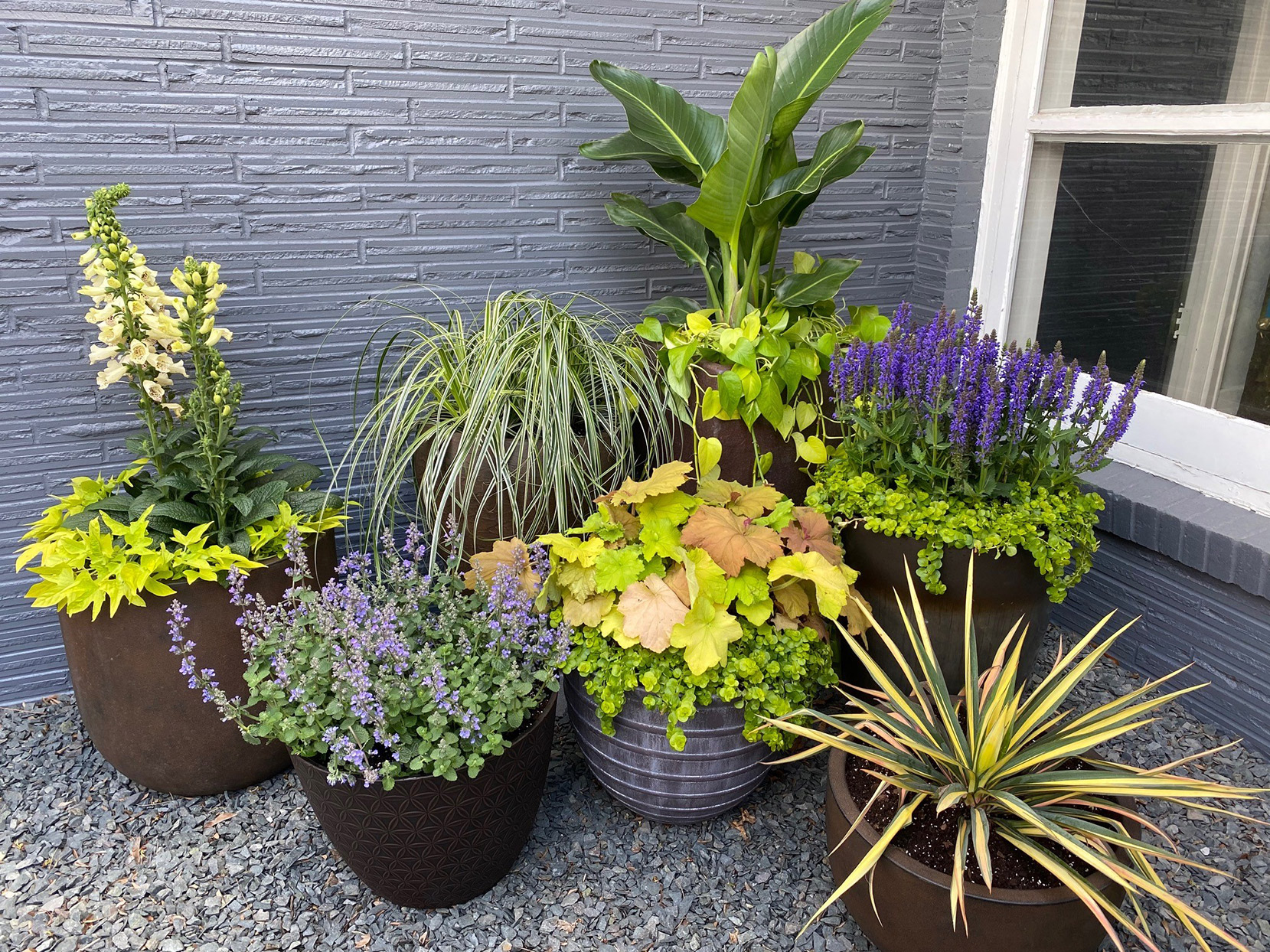 In addition, you can also use various types of ornamental plants according to their respective functions. For example, you can use flowerless ornamental plants to give your porch a tropical decoration and accent. You can also use ornamental plants with beautiful flowers to create an amazing and beautiful decoration display. Moreover, you can use ornamental plants with functions that are beneficial to you as an air pollution absorber such as sansevieria plants, cacti, and similar ornamental plants.
Thus our discussion of Amazing Decoration Ideas to Liven Up Summer Vibes in Your Porch. The summer season is a special time to upgrade some parts of your home. Maybe you want to make a little change on a certain part, a new decor, or even a different ambiance from the previous season. You can upgrade your porch in the summer season. This season is good to start decorating because there is no rain nor cold atmosphere will destroy the decoration. Since the sky is blue and the starry night comes, it is nice to enjoy summertime with your family. Have a nice day!