Druhomes.com – Summertime is an exciting time to spend time on a bright day with your beloved family. You can adjust the decoration of your home during the summertime. If you don't have a special decoration in a certain room, you can try another shot for outdoor decoration. The summertime decoration is identical to the outdoor activities that are interesting to do when there are no clouds or raindrops. An outdoor decoration adjusts your backyard or front yard as the main spot to decorate it. This decoration needs a bright day and clear sky because this condition offers a warm atmosphere for you when the sun touches your skin. For that, in this article, we will discuss Cozy and Enjoyable Outdoor Summertime Decoration Ideas for Your Home. Let's discuss!
Install Some Seats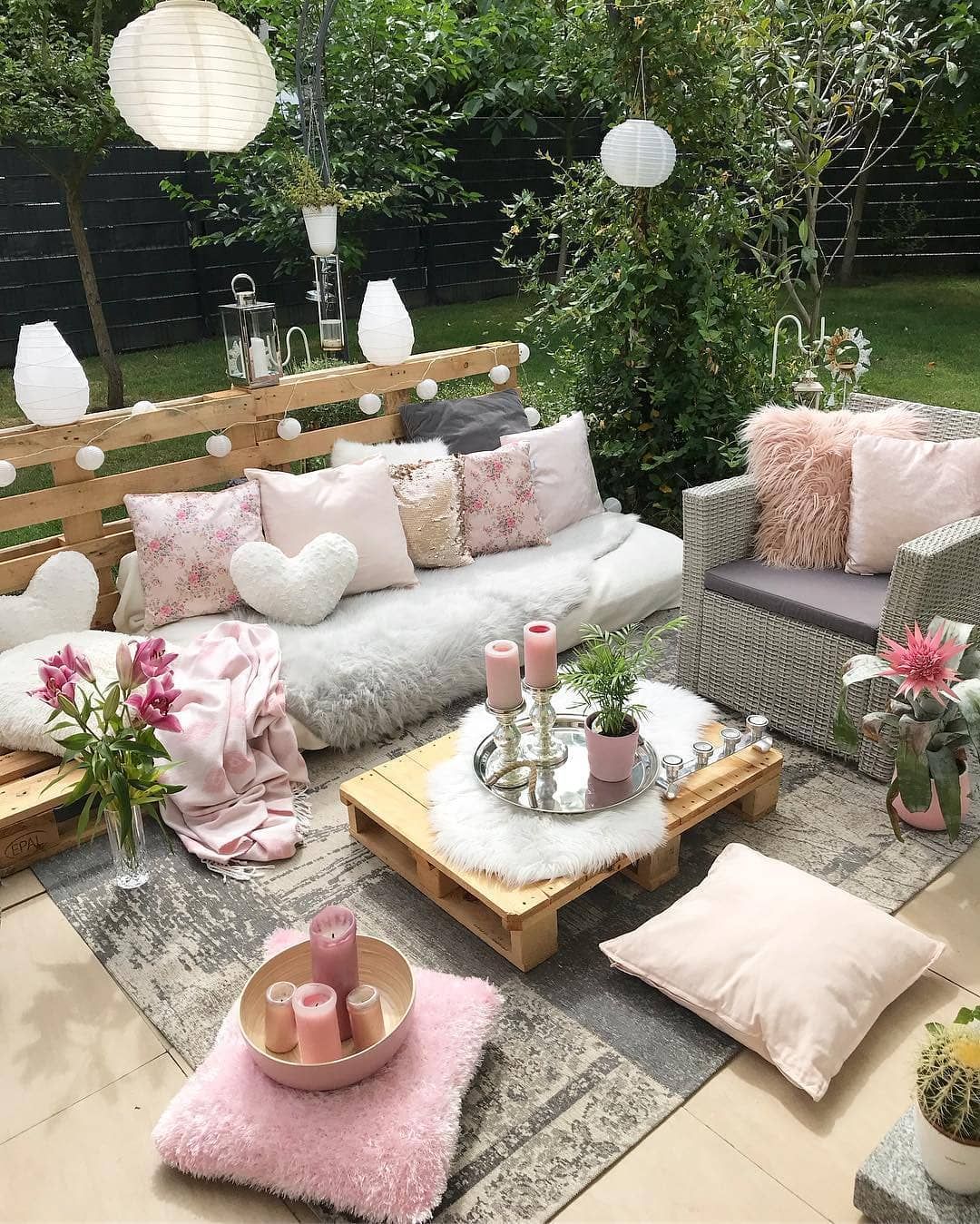 This seat is available in various kinds. You can install some wooden chairs, steel chairs, or comfy couches. The seat is the most comfortable material to relax your body, then it needs serious attention to have a nice outdoor decoration. Besides, take the function of furniture as the main consideration is important. Choose the seat that has a backrest to get an extra comfortable accent. It provides you to enjoy the spare time during summertime. Sitting on a comfortable seat is an exciting activity to do when the day is bright and clear.
Having a Natural Canopy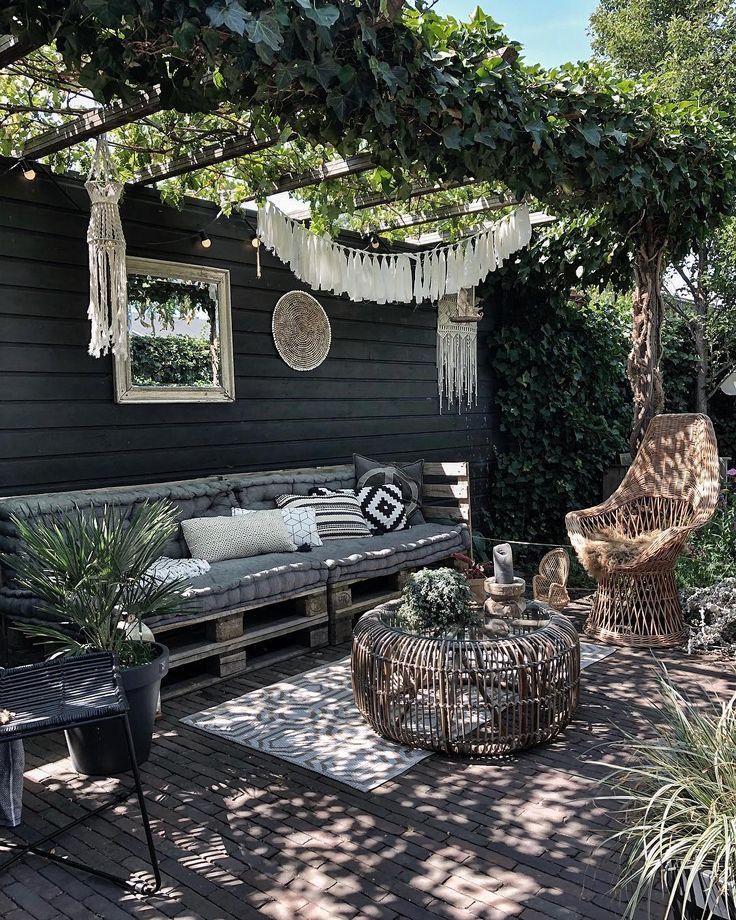 A shelter is a must-have thing when you want to enjoy the time with your family during summertime. Enjoying an outdoor gathering under the clear and bright sky brings fresh air and a warm atmosphere. You can create a natural canopy by having vine plants on the steel frame in your backyard or front yard. It provides a fresh breeze for you. The greenery accent from the ornamental plants gives a natural effect to your place. It also produces oxygen to make a stable humidity. Thus, growing more vine plants is beneficial to decorate your backyard during summertime.
Growing Aesthetic Flowers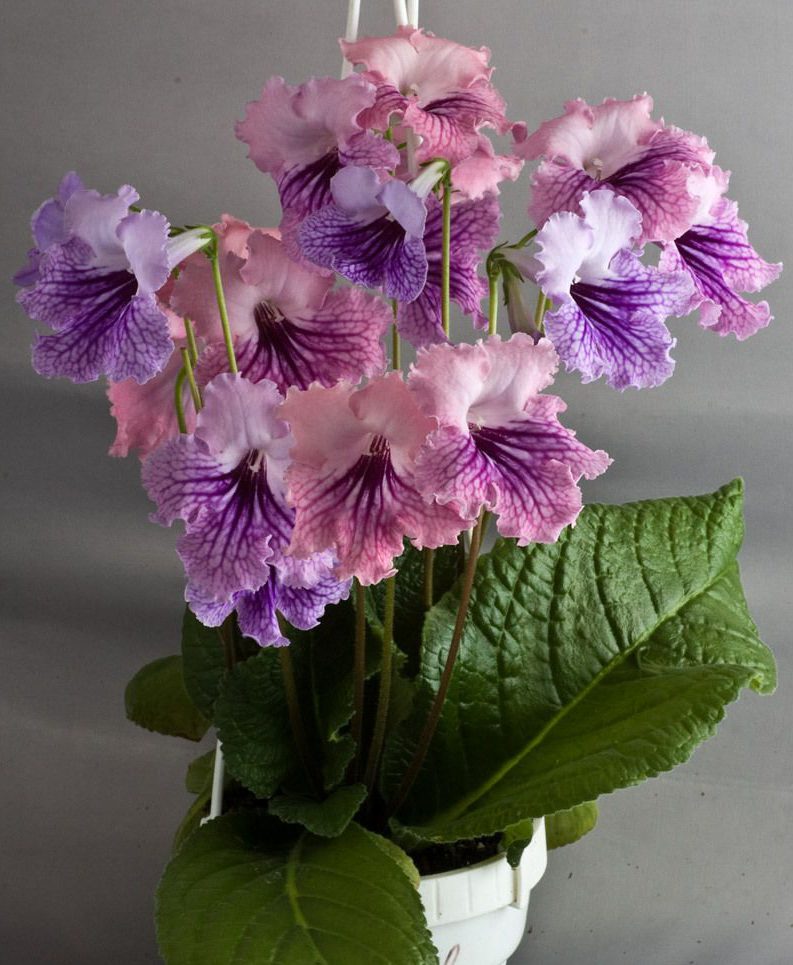 Flowers have an attractive appearance that looks beautiful as decoration. You will get an impressive decoration for outdoor summer design by having some cheerful flowers. The colorful flowers boost your mood by their beautiful appeal and sometimes its natural fragrance may attract attention too. Grow some gardening flowers to create an interesting small garden such as Marigold, Roses, Tulips, Daisies, and others
Install a Natural Floor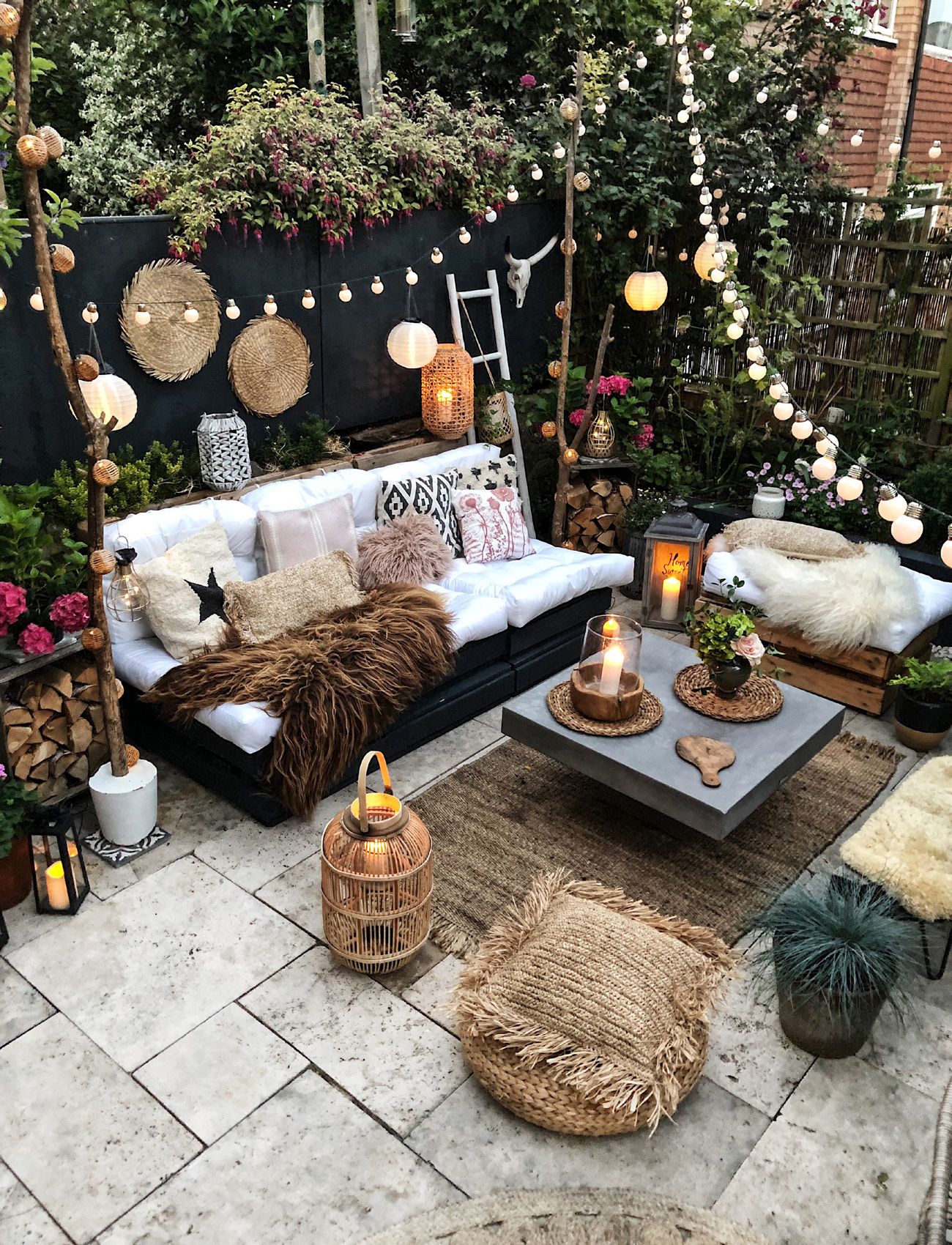 Considering the floor material is another accent in a beautiful outdoor summer decoration. The use of stone floors is beneficial to maintain a cold temperature at night. Its stone material makes the cold temperature stays fresh. It also produces natural humidity on its surface. You can walk on the stone to feel its texture and temperature on your foot. Moreover, you can make a decoration by using stone floors. Give them some colors or use an artistic rug to get an interesting pattern on it.
Add a Fireplace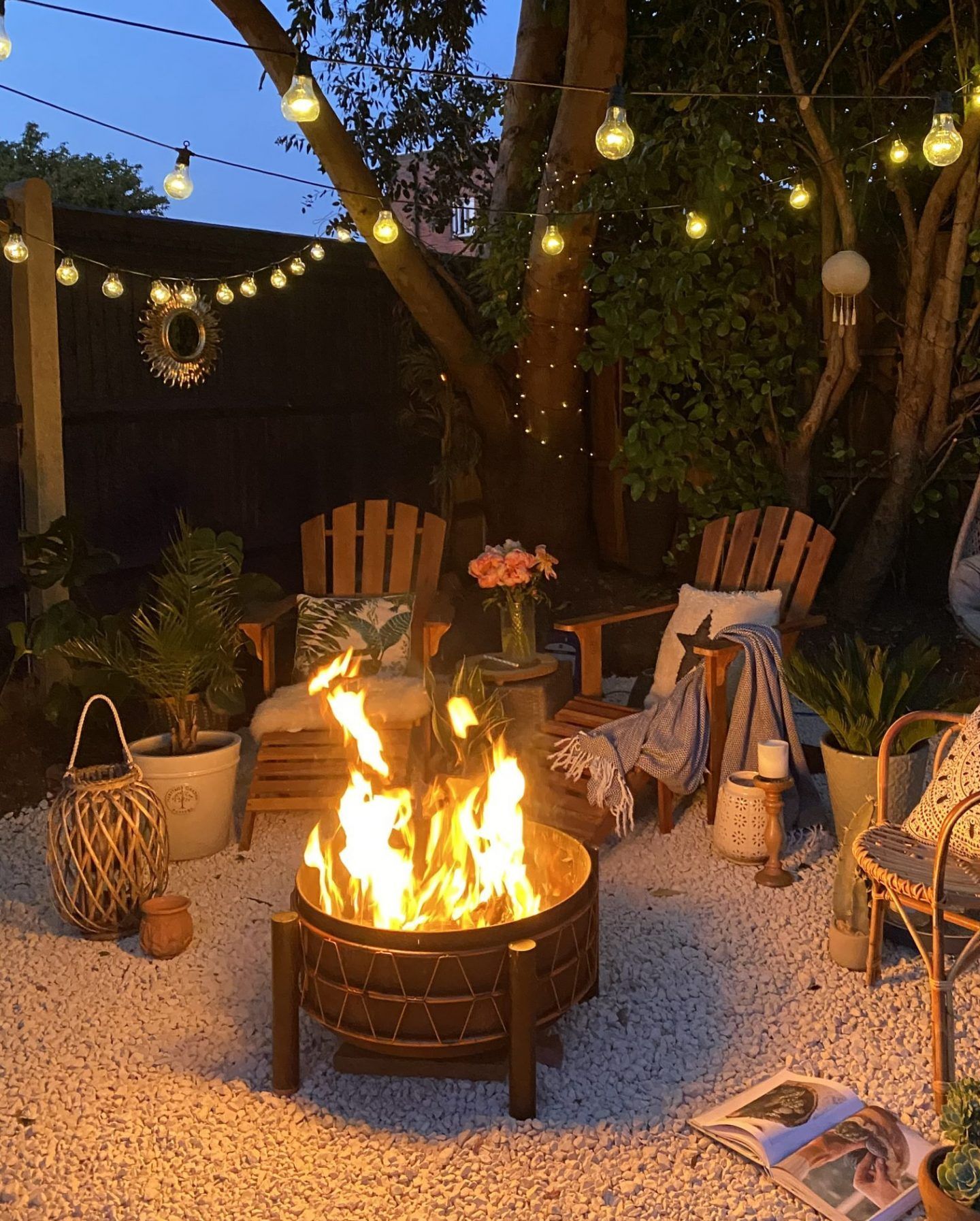 We often see a fireplace when going to a camp on the mountain or the beach. The existence of a fireplace is identical to an outdoor activity because it produces natural warmth. The night wind sometimes brings a negative impact for some people who don't like cold temperatures. A fireplace is beneficial to install in your backyard or your conversation pit when you enjoying an outdoor summertime with your family. The warmth from the fire reaches five meters away from it. You still feel the warmness even though you lay on the yard with a thin rug.
Create an Outdoor Movie Theatre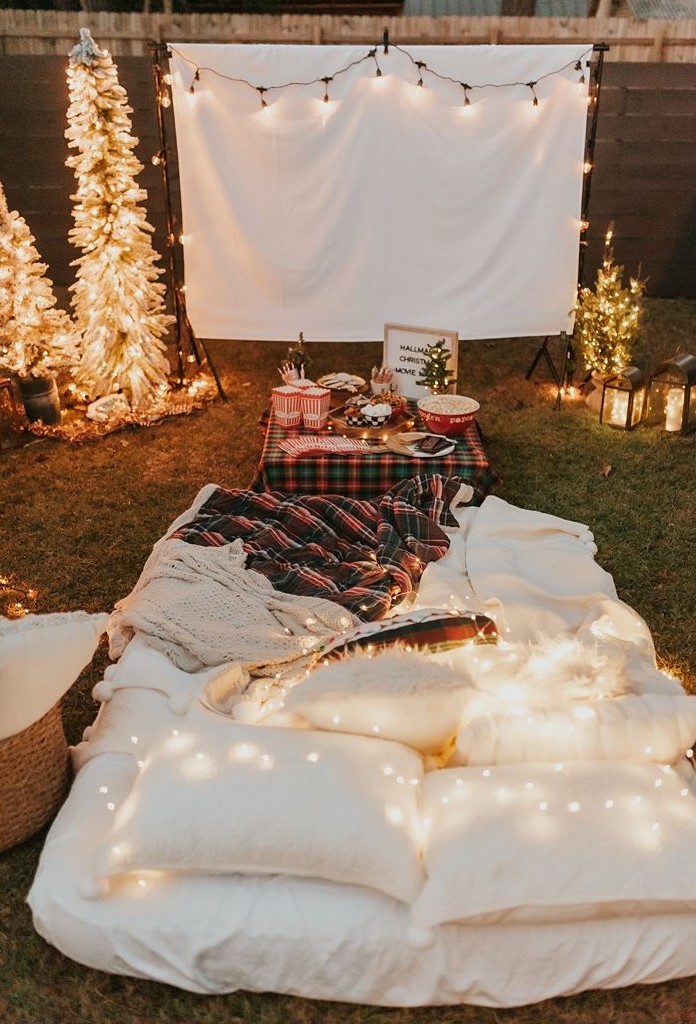 Designing an outdoor movie area in your backyard is such a wonderful idea to do in summer. This season has a clear sky at night. Under the starry night, you can use a rug to lay on this cold yard. Some people will dream about having a romantic place and a dramatic moment with their partner, then this idea will inspire them to make an adorable place. It is a low-budget cinema but provides a comfortable design to watch the movie. You will need an LDC projector, a white screen, a thick rug or comfy couches, and a blanket. Don't forget to prepare a cup of hot chocolate and popcorn in a big bowl.
Using a Swing Chair or a Hammock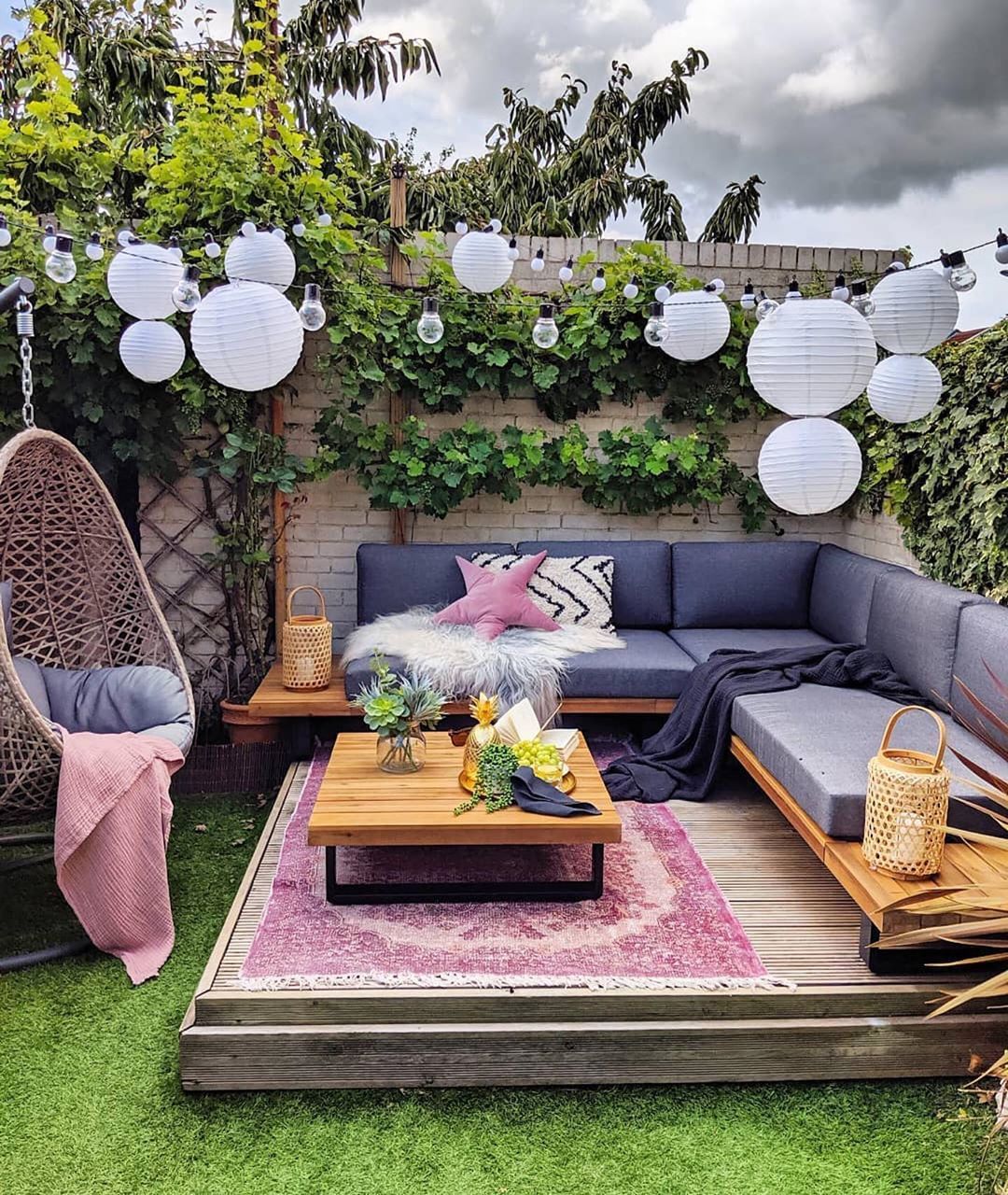 An outdoor decoration offers a fresh nuance when enjoying this place during summer. The bright day in summer allows you to do an outdoor activity. A swing chair is a comfy seat to hang on a seat aesthetically. You can install a swing chair on a patio or having a portable swing chair with its standing frame. Besides, you can change it by using a hammock. A hammock is a simple solution if you don't have a swing chair. It is easier to install a hammock rather than the swing chair but it needs two points to hang it properly.
Install Some Decorative Lightings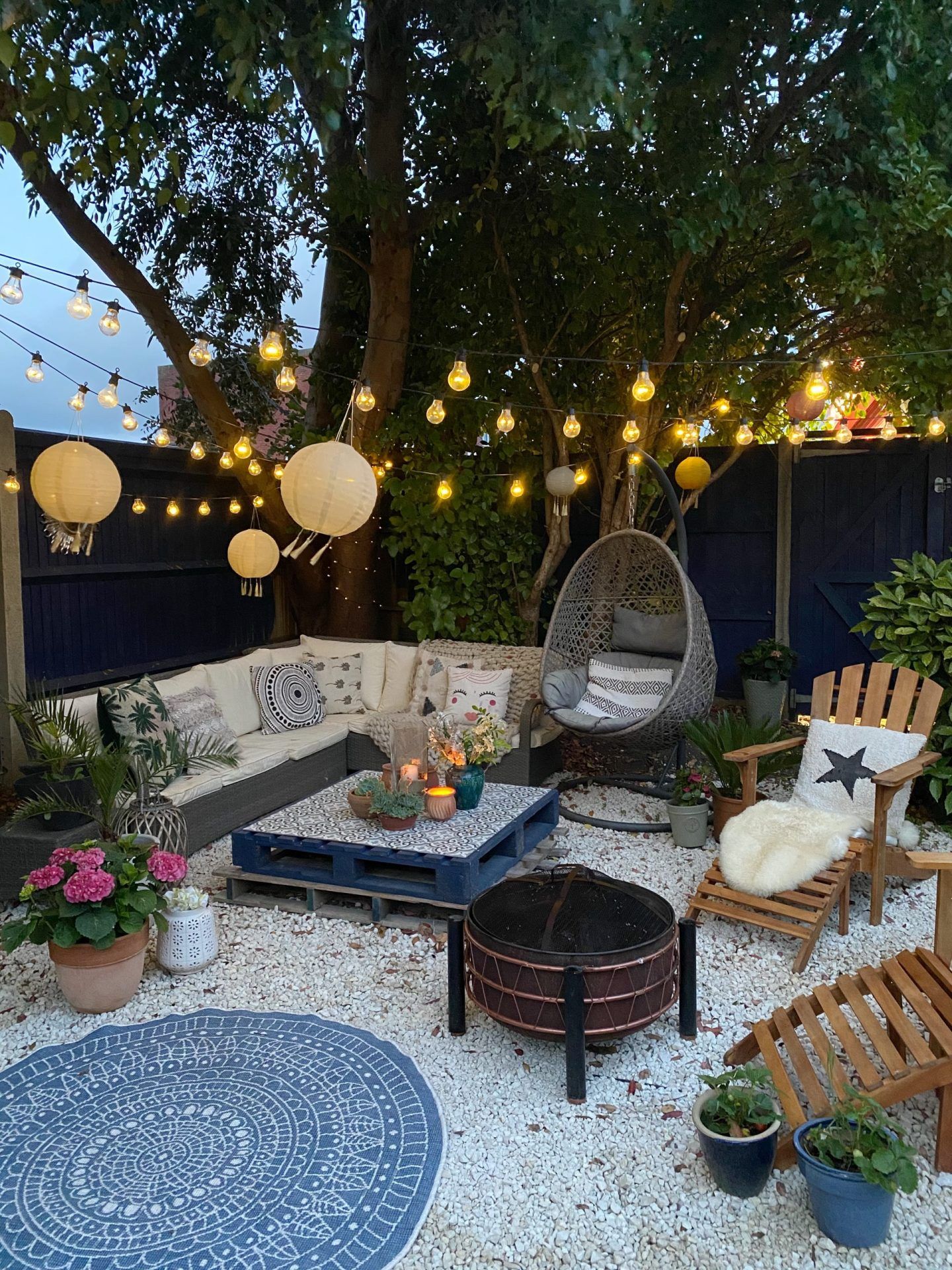 Doing an outdoor activity at night needs extra lighting. The use of lighting in an outdoor area is beneficial to illuminate the aesthetic decoration. It makes your outdoor design looks interesting. The lighting enlivens the romantic effect in your summer decoration. Moreover, you can install some yellow lamps to modify a tree, hang them on the branches, or make elegant lighting along the pathway. Thus, this idea is effective enough to complete your summertime moment.
That is our discussion about Cozy and Enjoyable Outdoor Summertime Decoration Ideas for Your Home. Enjoying the summertime is an exciting activity. Doing an outdoor activity in the summertime is a precious moment to spend with your family. You can do various outdoor activities during summer such as enjoying the clear sky in the morning, looking at the starry night, having a barbeque party, or watching a movie outdoors. These activities sound interesting to do and you don't worry about the decoration because the summer lists we have provided for you will inspire you to transform your backyard or front yard into an aesthetic summer rest. Happy decorating!