Druhomes.com – A bathtub is a part of bathroom furniture to clean your body in freshwater. A bathtub can replace a shower room if you want to create an elegant bathroom. It has many designs and is made of various materials to adjust the cost. Therefore, a bathtub has a decorative value to transform your bathroom in any cost range. Many luxurious bathtub designs that have a lower cost than it should. You only need to match it with other elements to build a luxurious bathroom interior design. Every interior designer has a meaning and purpose when arranging the room layout as such. Even the design of a very small accent has a meaning, then installing a bathtub also has a meaning to create a certain impression. For this reason, this article will discuss Luxurious Bathtub Design Ideas for Your Bathroom Interior.
Penthouse Style
A penthouse is a luxurious room on the highest floor of an apartment or a hotel. This room is different from the other rooms because it has many luxurious features. Since it is a luxurious room, then it has a luxurious bathroom too. You could see the images of the bathtub concept in this room has a large size such as having aesthetic marble floor, glass door or wall near the bathtub, yellow lighting to strengthen an elegant atmosphere.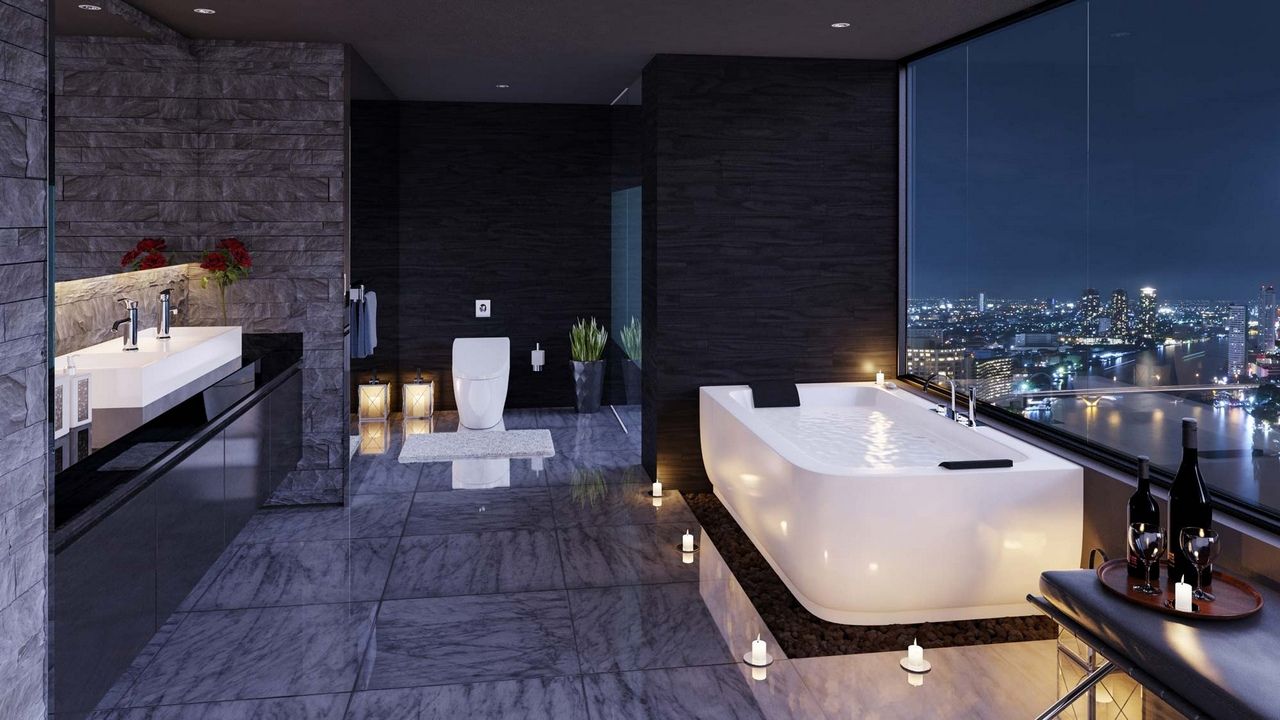 Thus, to adapt the penthouse concept you can build your bathroom with a glass wall near the bathtub. Moreover, add glossy accents by having ceramic or marble as the floor material and other sidewalls. Don't forget to install some yellow lamps to brighten your bathtub. This bathroom is better to be on the high floor because it will offer beautiful scenery from the glass wall.
Greenwich Style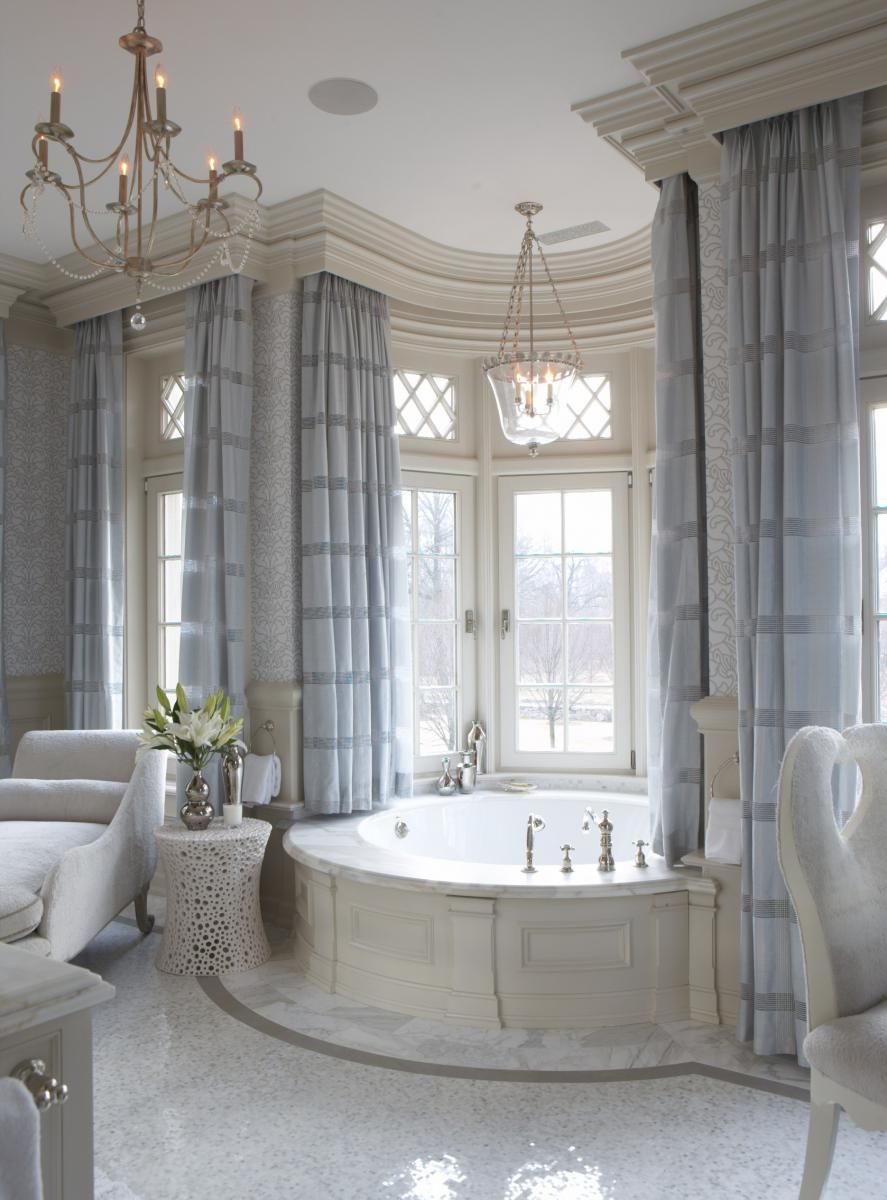 Greenwich is a district in South-East London. It has an elegant interior design for its building in this district. Royal Greenwich is one of the elegant buildings in London. Another building such as Queen's House in Greenwich also has an elegant nuance with a classical style. Thus, applying this style to your bathtub will create a luxurious impression like the old building in Greenwich.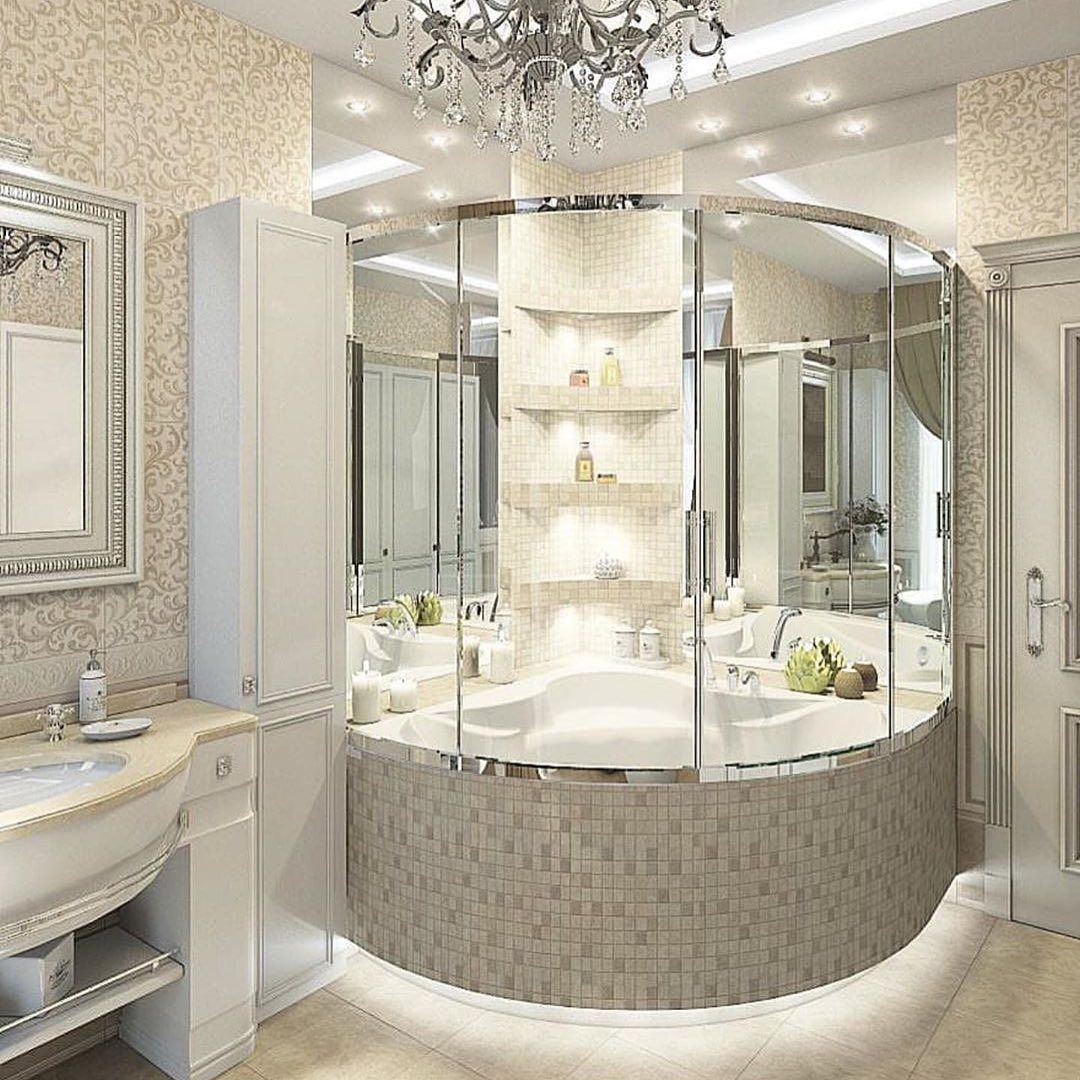 Like most interior designs in Greenwich's luxurious building, this interior uses white and other calm colors to create an elegant ambiance. It usually has a carved gypsum on the top of the pole. Besides, it has a wide room with some glass windows on the wall. The bathtub is on a concave wall in the room and near the glass windows design. The furniture around the bathtub should adjust the classical style by using white color and hanging a chandelier on the ceiling.
Bathtub with Elegant Ceramic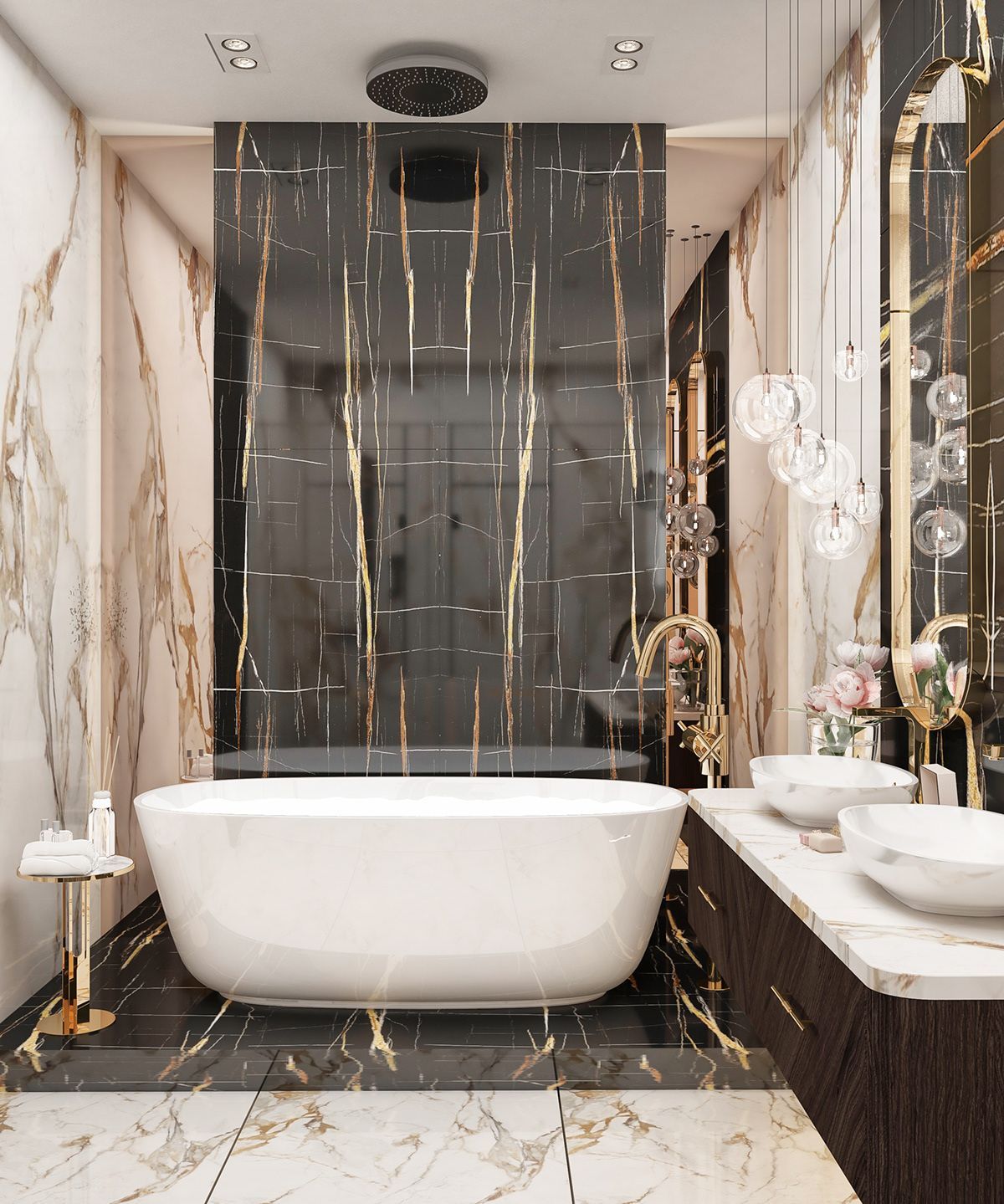 Ceramic, marble, and porcelain are the material that has glossy look and elegant impression. This material has a natural pattern that can draw a luxurious decoration. Black ceramic is an elegant type of ceramic material that makes your bathroom looks mysterious and interesting. This color is easy to combine with other contrasting colors. Thus, your bathtub will be on point when you entering the bathroom.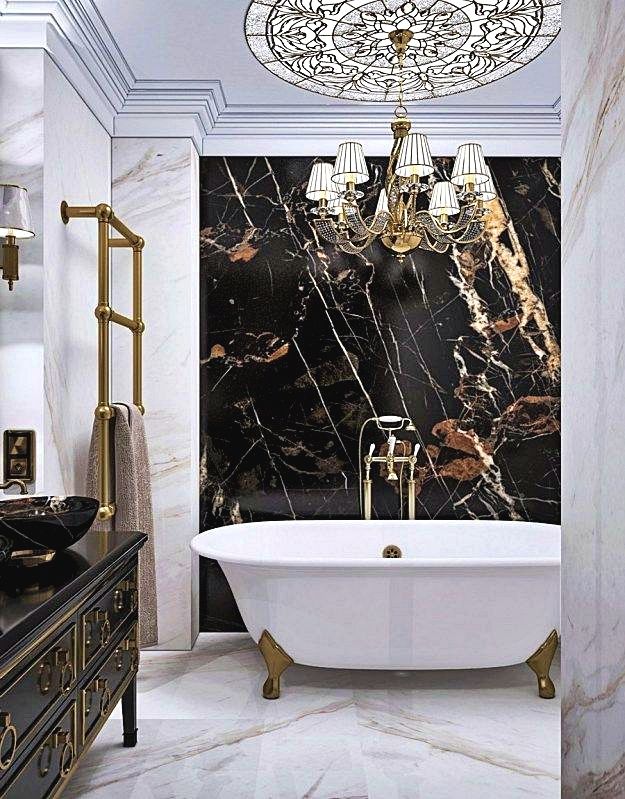 Another element to suit an elegant ceramic is hanging a chandelier. Add some golden accents to strengthen the luxurious impression such as golden hanging towels, golden lampshades, golden faucets, and many more. The golden color is catchy to complement the ceramic material in creating a luxurious look.
Bathtub with Aesthetic Lighting
Lighting is an essential thing to help you see the surrounding by its brightness. Decorating a luxurious bathtub is easy by arranging some yellow lamps near the bathtub. Another idea is installing small lamps that illuminate the bathtub directly. The small lights are like sparkling stars on the bathroom ceiling. It enlivens the nuance of an outdoor.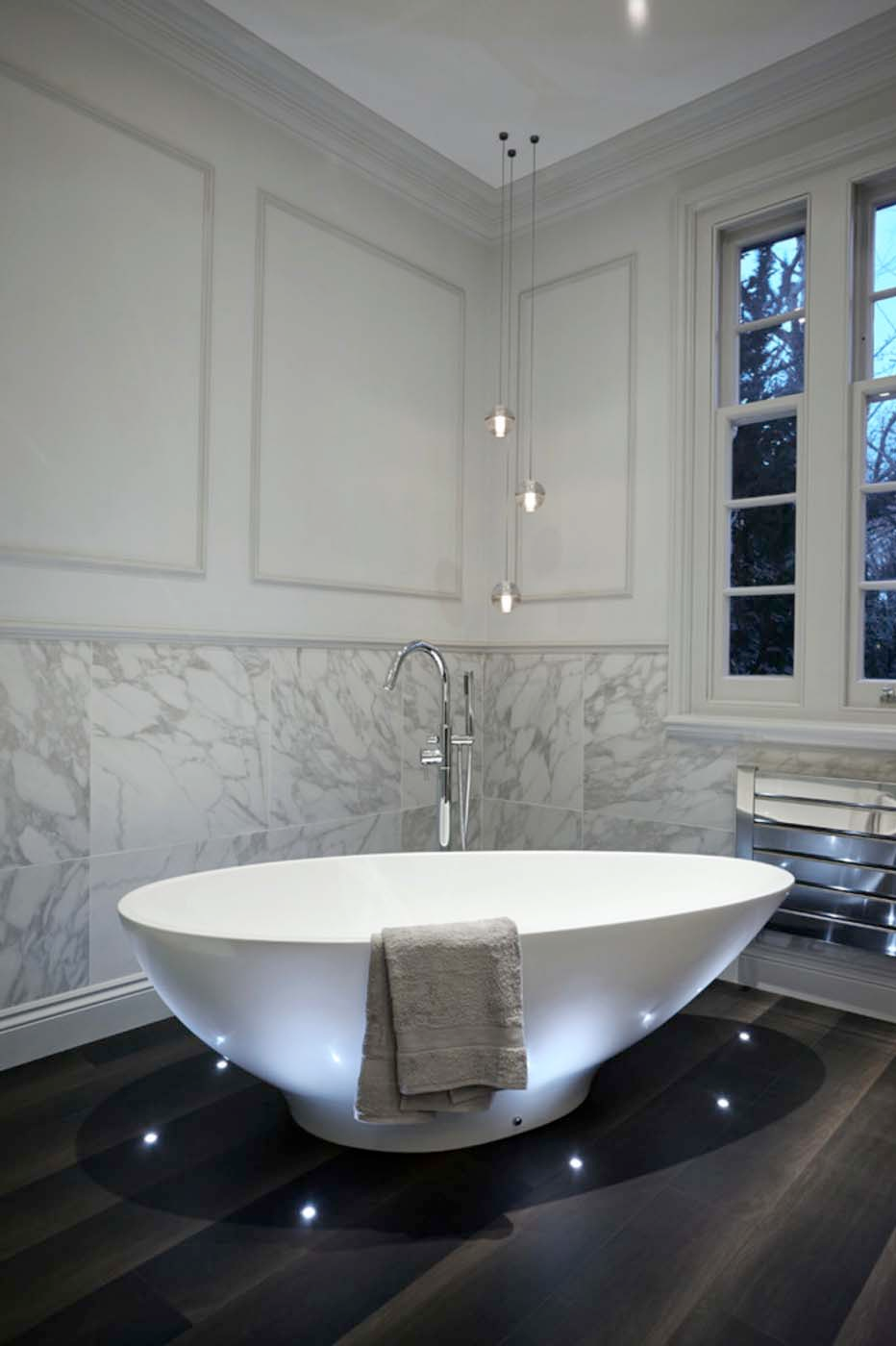 To make it simpler, just put some candles near the bathtub. The natural light from candles has an elegant impression. Thus, taking a bath in your bathtub will make you feel like staying in a calming spa room. Besides, you can put some ornamental plants to give more natural accents. Hanging some pendant lights will complete the elegant atmosphere. Don't forget that the lighting can create a certain nuance, then considering this element will help you a lot.
Crystal Bathtub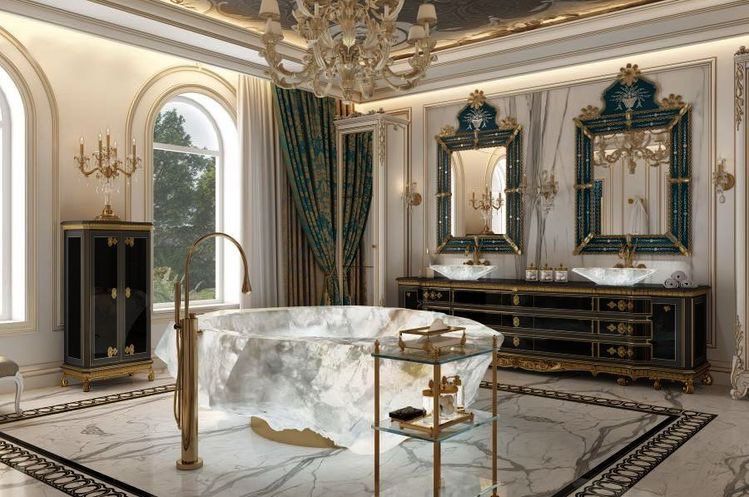 Usually, the most luxurious thing has an elegant appearance and high cost. The appearance of a crystal bathtub will give you a luxurious and elegant impression for you to use in your bathroom. You will be mesmerized by the crystal bathtub because it can reflect the light with an elegant crystal material.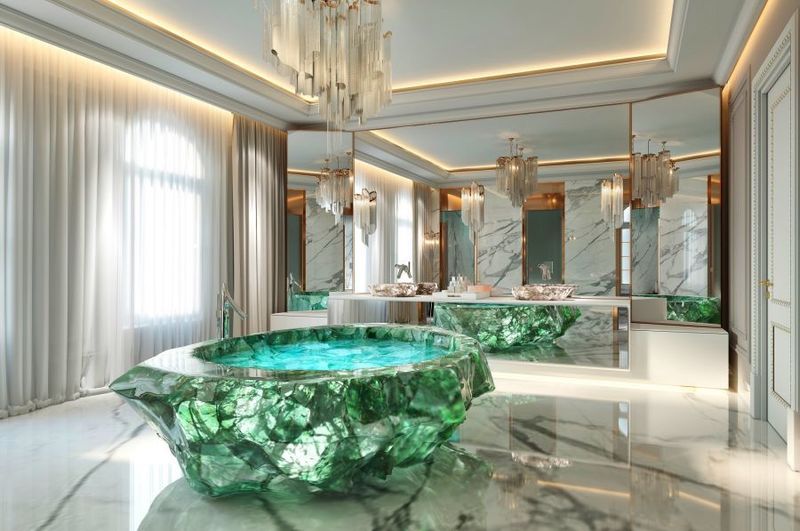 Crystal is a symbol of wealth, luxury, and power. Using this luxurious bathtub design can transform the ordinary bathroom to be an elegant room. Don't worry about the high cost that usually needs million dollars to buy it. Nowadays, this material has a subordinate version of synthetic material to grant your wish in creating a luxurious bathroom.
Thus our discussion about Luxurious Bathtub Design Ideas for Your Bathroom Interior. A bathtub an optional element to install in a bathroom. Even though some people like to have a shower room rather than a bathtub, the use of bathtub reaches a popularity since it has many interesting designs. Moreover, using a bathtub can symbolize a high-class style to enjoy and relax the body in a cold, warm. or fragrance water. Hence, the inspirations above are helpful to everyone who seeks ideas to install a bathtub. We also hope that you can share your experience in learning some kinds of luxurious bathtubs. Happy decorating!