Druhomes.com – A shower bathroom is a special room to wash your body by using a shower. A shower bathroom saves space for a small bathroom. It is combining simplicity and functional design. This room consists of a shower, a wall, simple storage, and freshwater. Thus, it makes your bathroom looks intelligent. This room is the simplest way to have a nice bathroom. In creating a stunning shower bathroom, it needs the right interior design to arouse the interesting point in your shower bathroom. For that, this article will discuss Stunning Shower Bathroom Ideas to Freshen Your Mind in Your Home.
We need to clean our bodies every day. This daily activity requires a clean and nice bathroom design to clean the dirty body with freshwater. To have a nice design for your shower bathroom in a bathroom, we have some ideas to inspire you. You can use a variety of designs to suit your expression and character. In addition, you can also customize your shower bathroom design according to the interior design that you create in your bathroom. For that, let's discuss these various shower bathroom ideas one by one!
An Elegant Shower Bathroom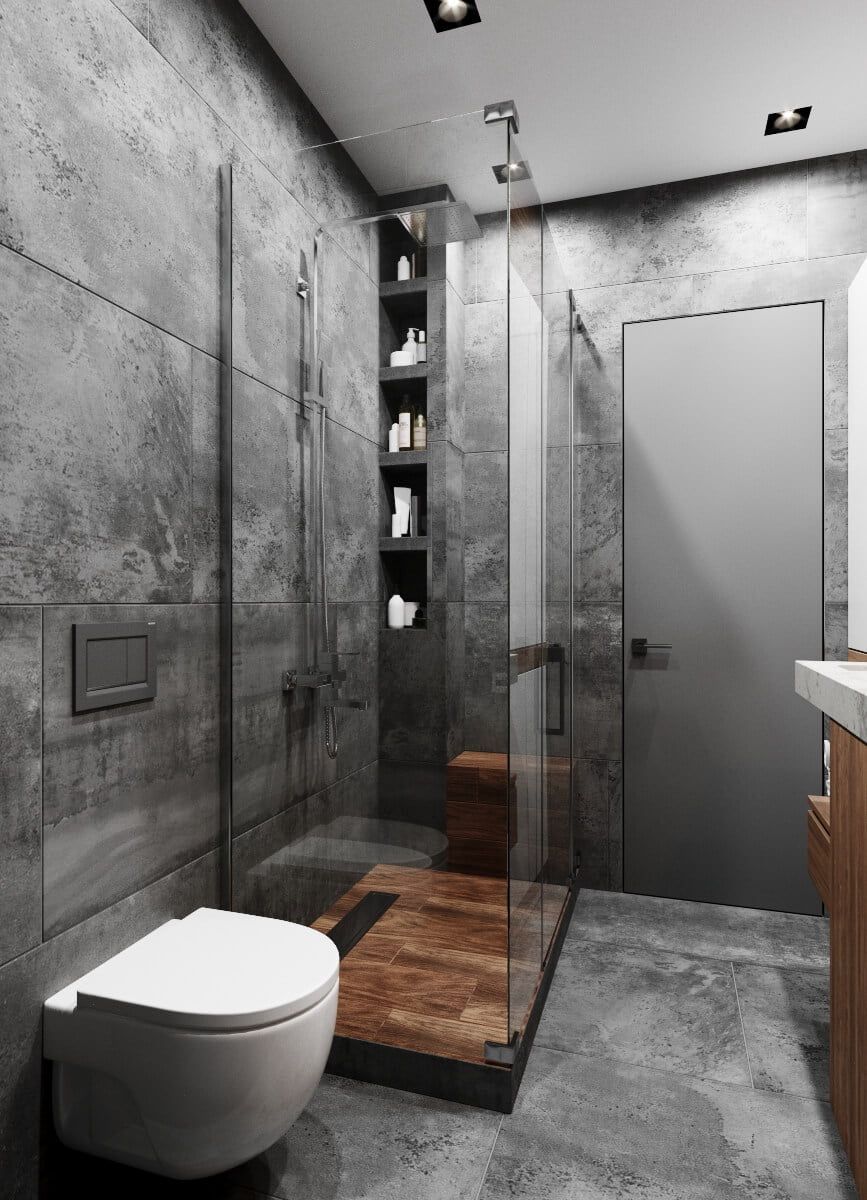 The shower bathroom is an interesting room because it looks simple and suits any bathroom size. By using a grey color you can create an elegant shower bathroom. Also, many materials that have a natural grey color transform your bathroom interior. There are marble, porcelain, and wall tiles that have natural grey colors. The grey color has a luxurious impression that is useful to emerge an elegant nuance in this room. Moreover, grey color has various shades to suit your favor in decoration.
Shower Bathroom with Wooden Wall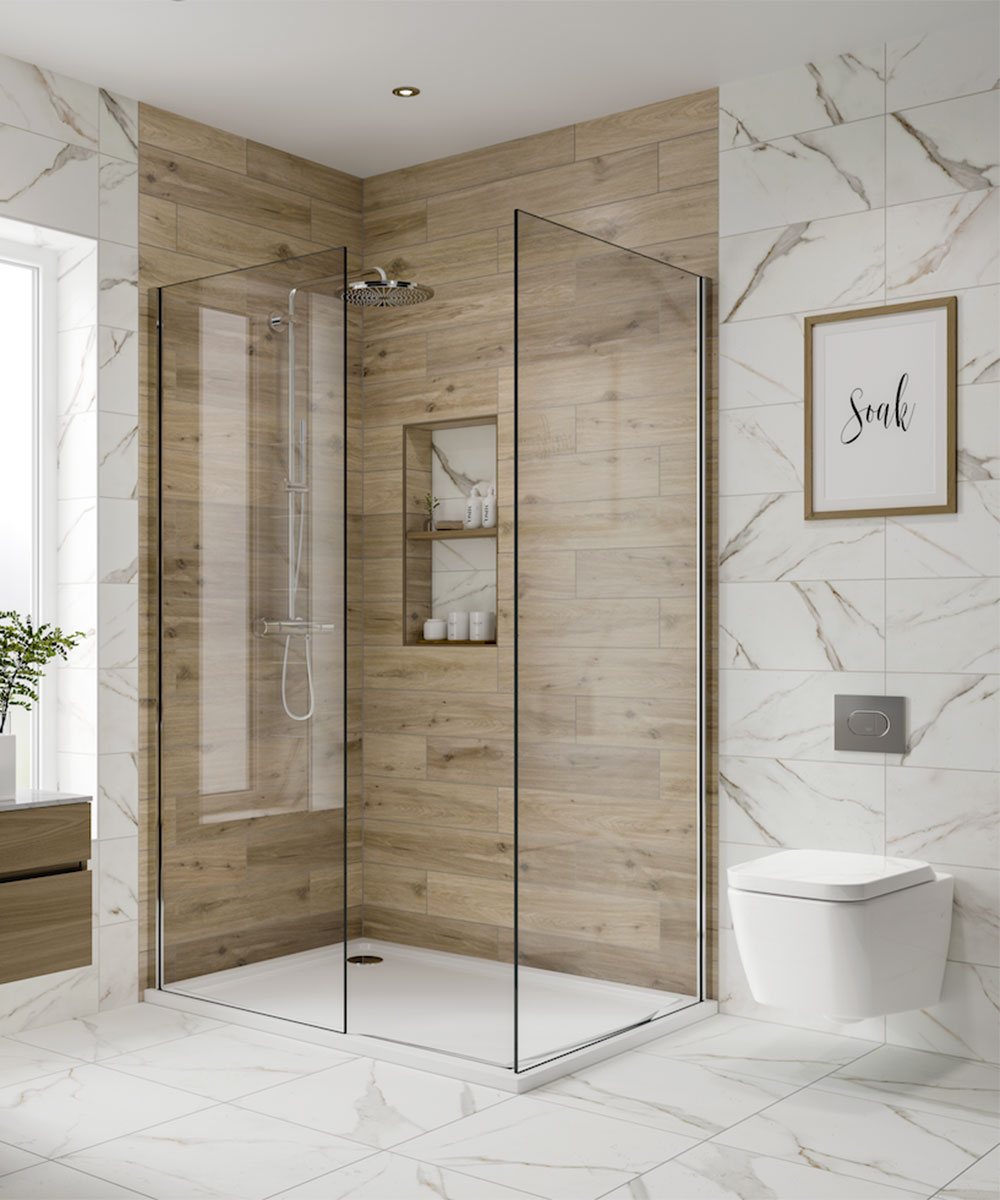 The idea of a wooden bathroom looks catchy to attach to your shower bathroom. Explore your taste in decoration by using wooden material. Install a wooden wall for your shower bathroom to give a rustic accent. The natural patterns from this wall give a strange look to your bathroom. The wooden wall creates a natural line to mark your shower bathroom area. Also, the wooden material has a natural brown color in many shades. For a better interior design, use the wooden material in contrasting color with your bathroom wall.
Install a Mounted Corner Shelf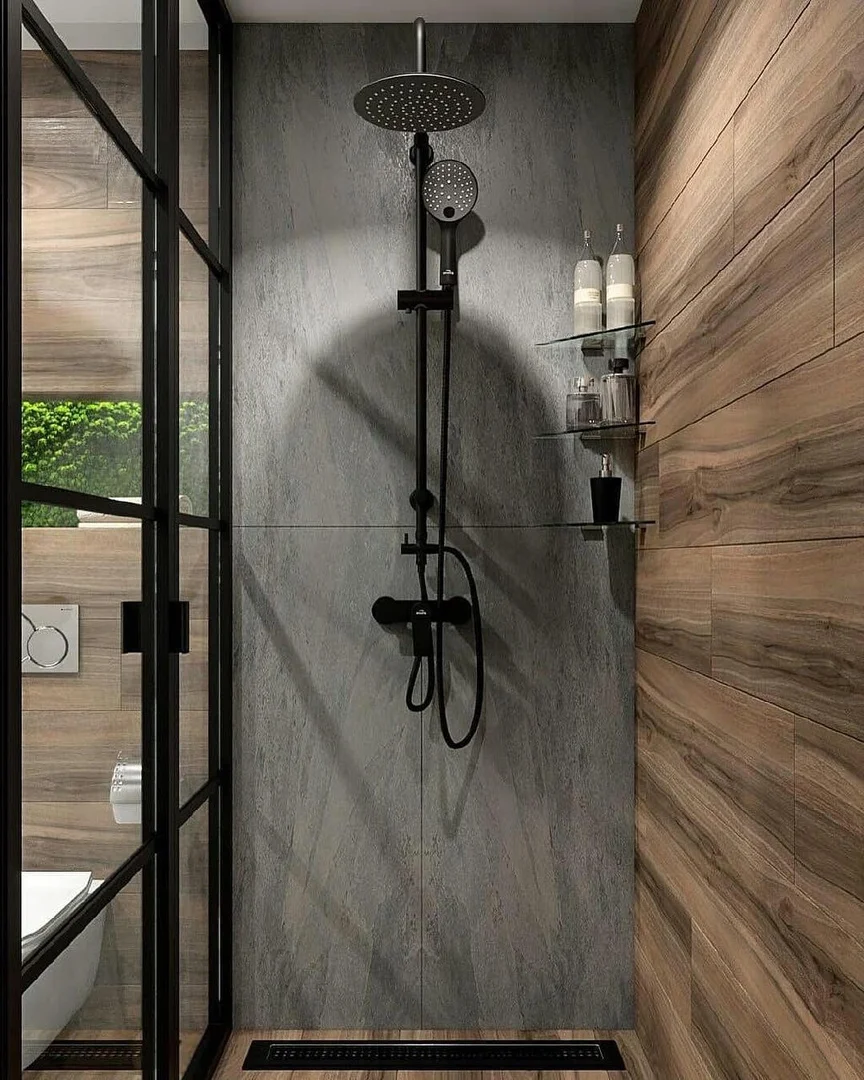 When you take a bath in your shower bathroom, you need to put your toiletries near this bathroom. Thus, you can install a mounted corner shelf as a solution. It saves time and makes your bathroom design more efficient. A mounted corner shelf is a practical idea to use because it provides a simple design to decorate your shower bathroom interior. Also, the triangle slab for this corner shelf looks catchy if you use the glass material to create a transparent corner shelf. The transparent slab helps you to lessen the crowded look if you have a narrow shower bathroom but desiring to install this mounted corner shelf.
Shower Bathroom in a Small Bathroom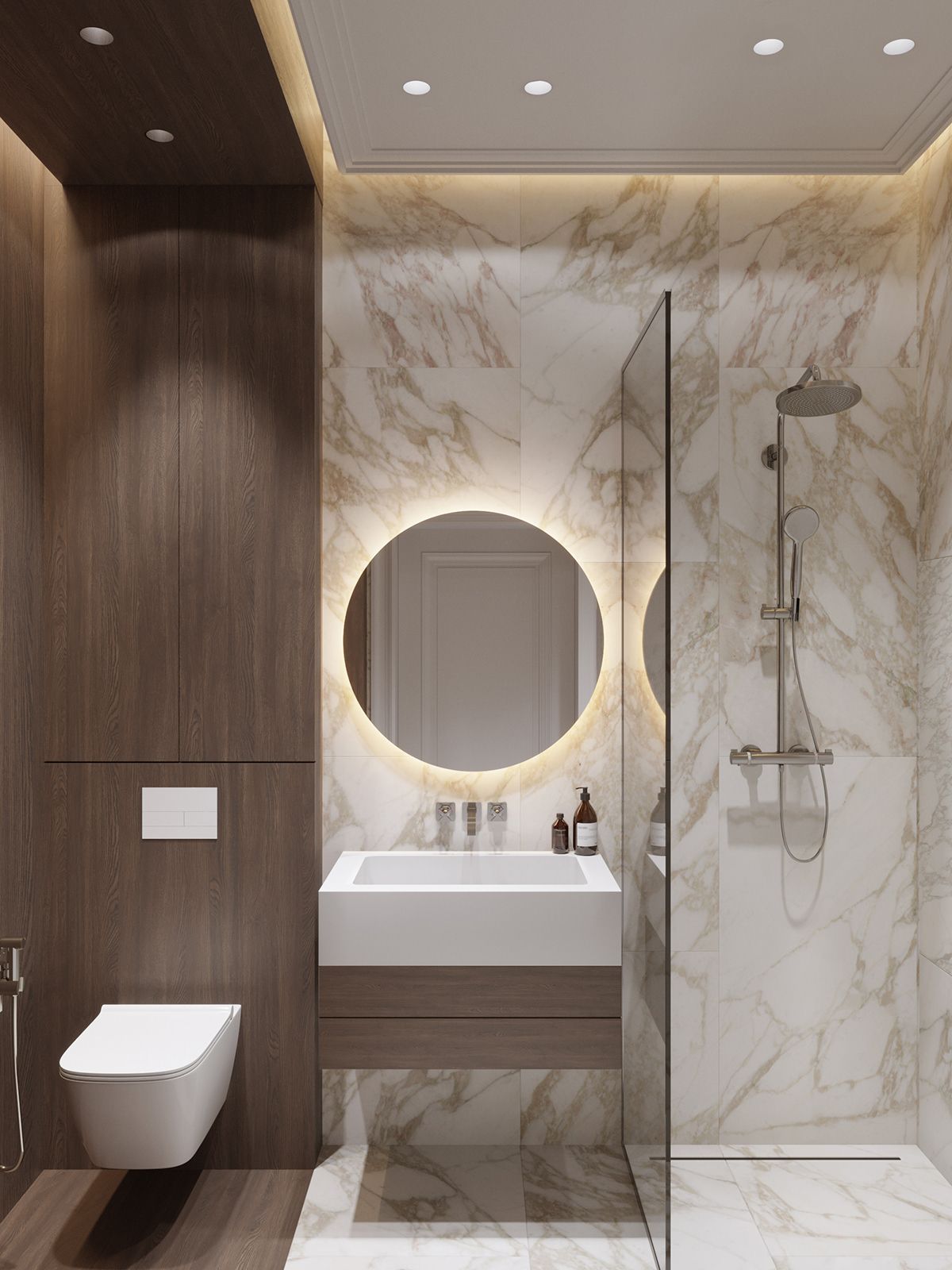 A simple design is a nice concept for your shower bathroom. Moreover, if you have a narrow bathroom, this idea works so well for you. It is quite easy to give your shower bathroom a simple design. Use a neutral color like light brown color, white color, and give yellow lighting. These ideas make your shower bathroom looks simple. It suits any bathroom size whether you want to give additional accents or not.
Minimalist Shower Bathroom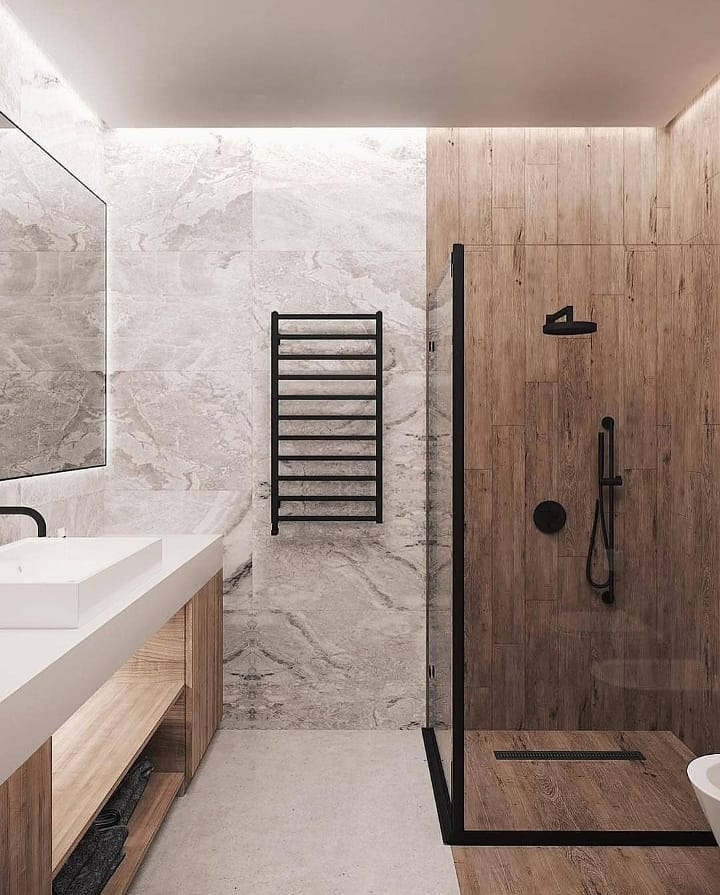 Having a comfortable shower bathroom sounds interesting. You can have a simple shower bathroom by adopting a minimalist concept. This concept holds a functional decoration rather than just the interesting one. It combines some aspects such as bright lighting, neutral wall color, few numbers of furniture, and its function for every stuff in the room. For your shower bathroom, you only need a shower and two additional walls to keep the outside shower bathroom still dry. Hence, this shower bathroom is on the corner of the bathroom because you need a hook to be the additional walls.
Natural Concept for a Fresh Shower Bathroom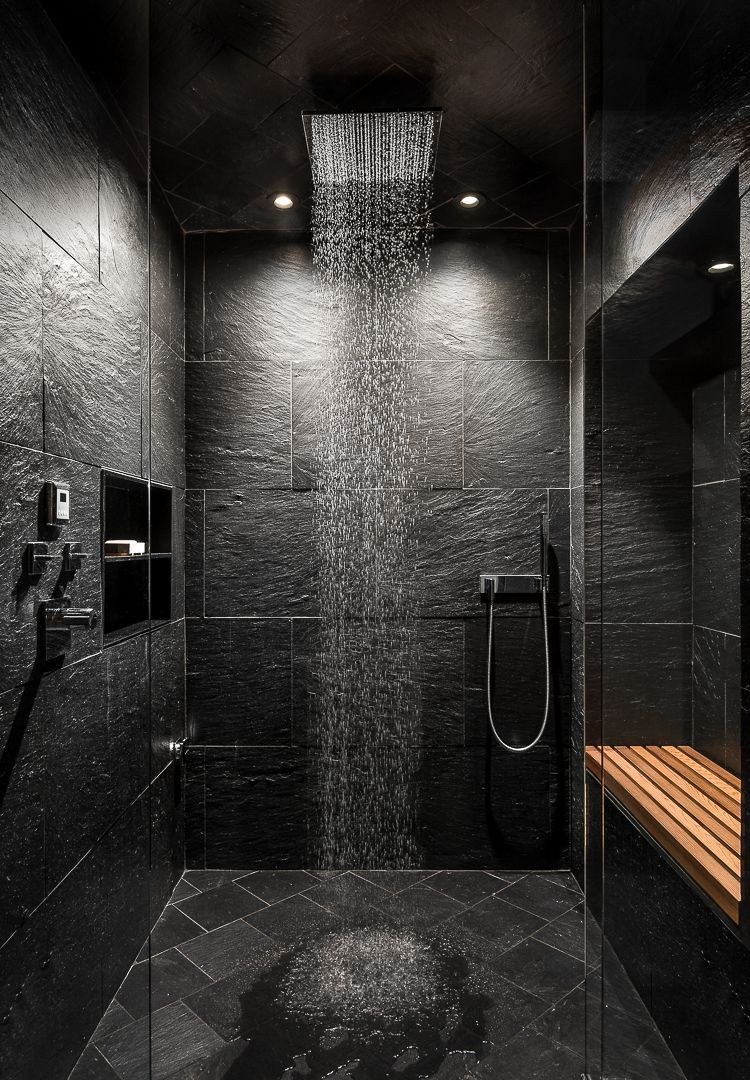 Do you like to feel a natural nuance when taking a bath? You should try this concept to help you build a natural shower bathroom. Your shower is on the ceiling inside the shower stall. It is interesting to make the water from your shower look dramatic. It imitates the rainfall and waterfall that has freshwater falling to the ground. To make it more natural, use black stone material for your bathroom tiles. The black color from the stone will reflect the bright light and creates a beautiful perspective like in a cave with a waterfall.
Using Cool Wall Tiles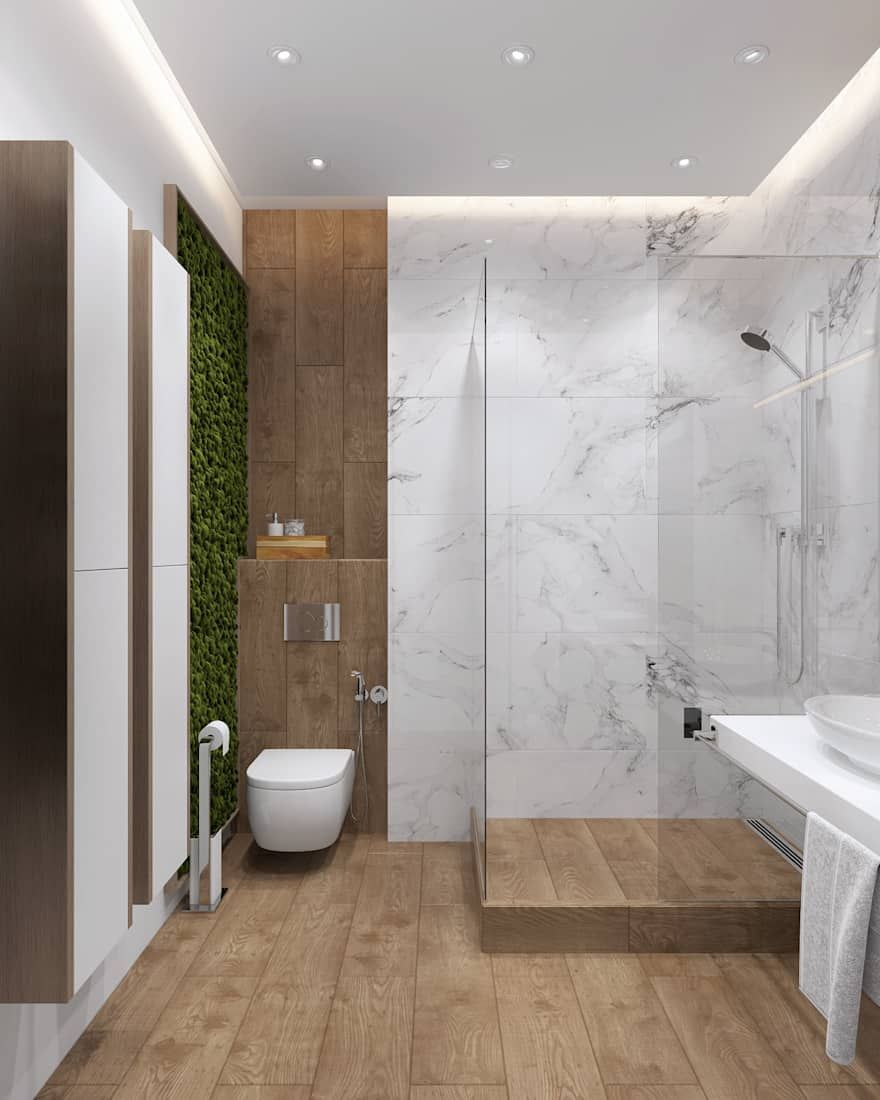 Choosing the material to make your shower bathroom looks natural is not easy. Adopting a natural nuance to brings it home will create a different perspective. Combining some neutral colors will help you with this field. The neutral colors bring a cool atmosphere because your eyes catch the soft shades. Choose the wall tiles with a cool color like a soft brown color, soft grey, peach, and soft green.
Having a Simple Wall Storage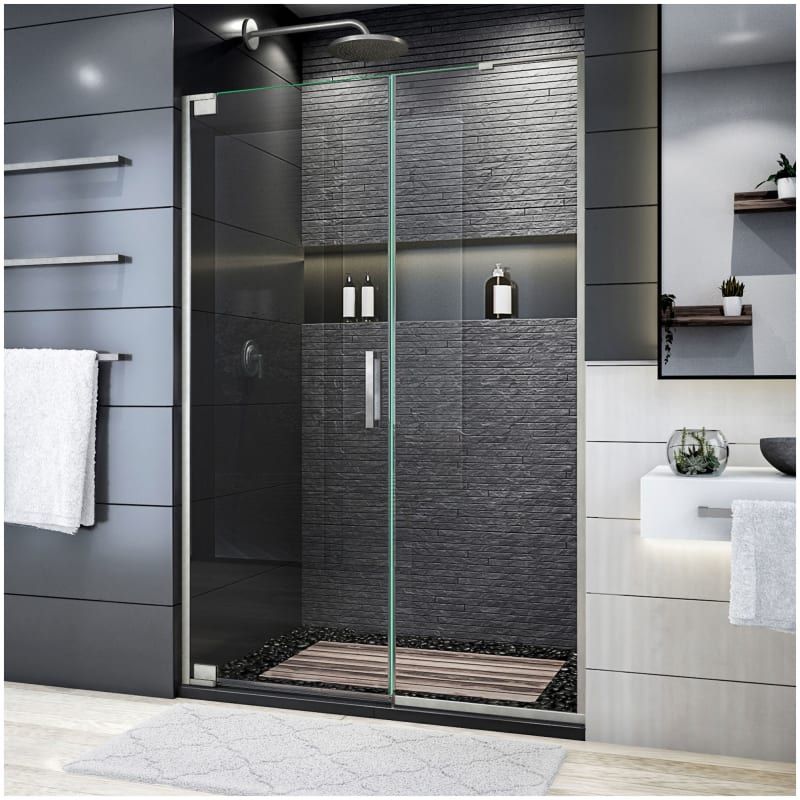 The complete decoration in a shower bathroom has storage to put the toiletries. It is another idea from your mounted corner shelf. This idea suggests you build wall storage by using one sidewall. Wall storage looks interesting if you design it from the very beginning you build a shower bathroom with a deep rectangular shape as wall storage. Since this storage is optional, you can build temporary storage by installing two panels to create wall storage.
Multifunctional Shower Bathroom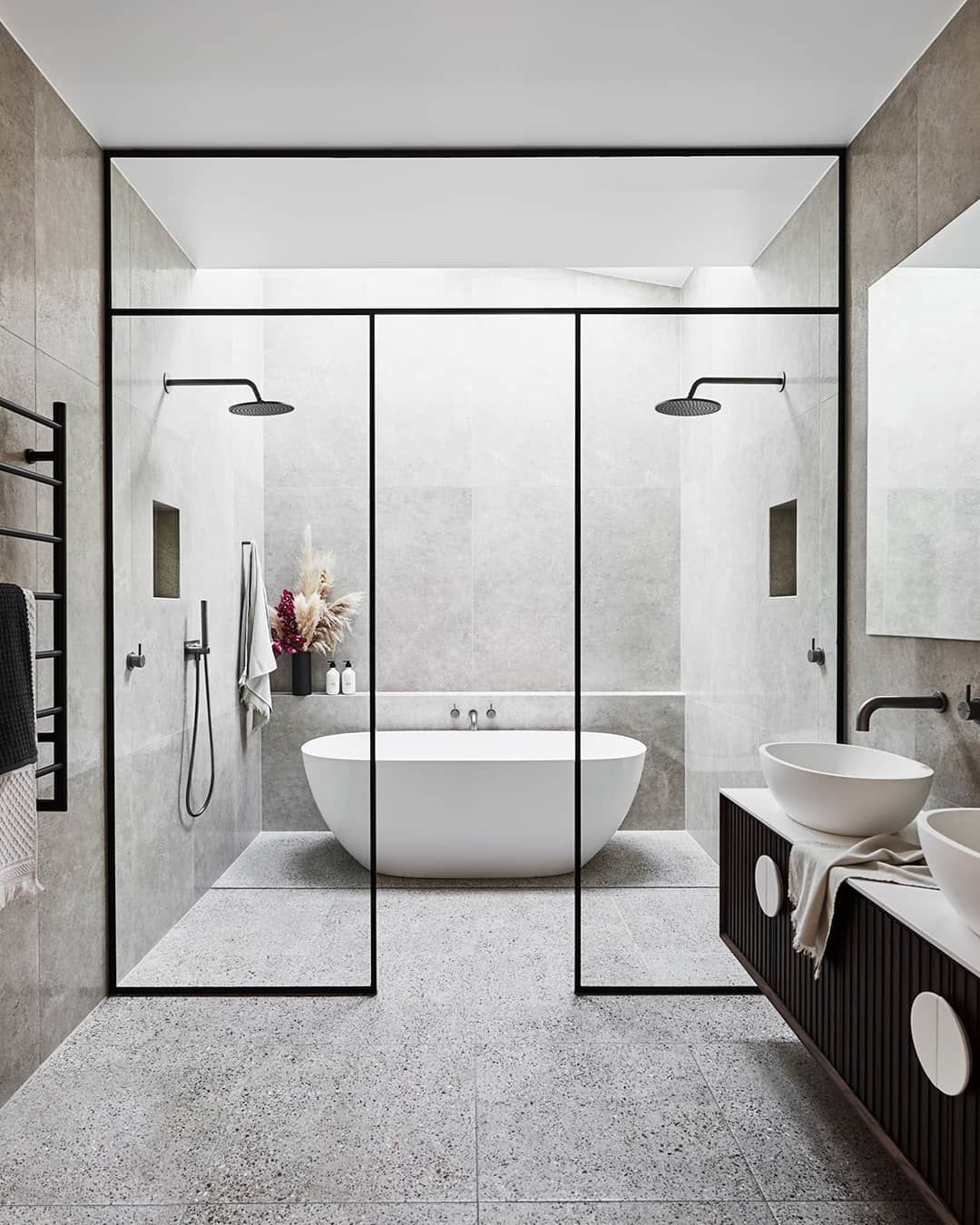 A shower bathroom substitutes a bathtub when you can't use it. The shower bathroom is a multifunctional room to maximize your bathroom function. Also, having a shower and bathtub in the same room is efficient to give you direct access to your bathtub after you clean your body under the shower. This design makes your bathroom looks clean. Since both elements are in the same area, you don't need to wet your dry floor to walk into the bathtub.
Shower Bathroom with an Ornamental Plant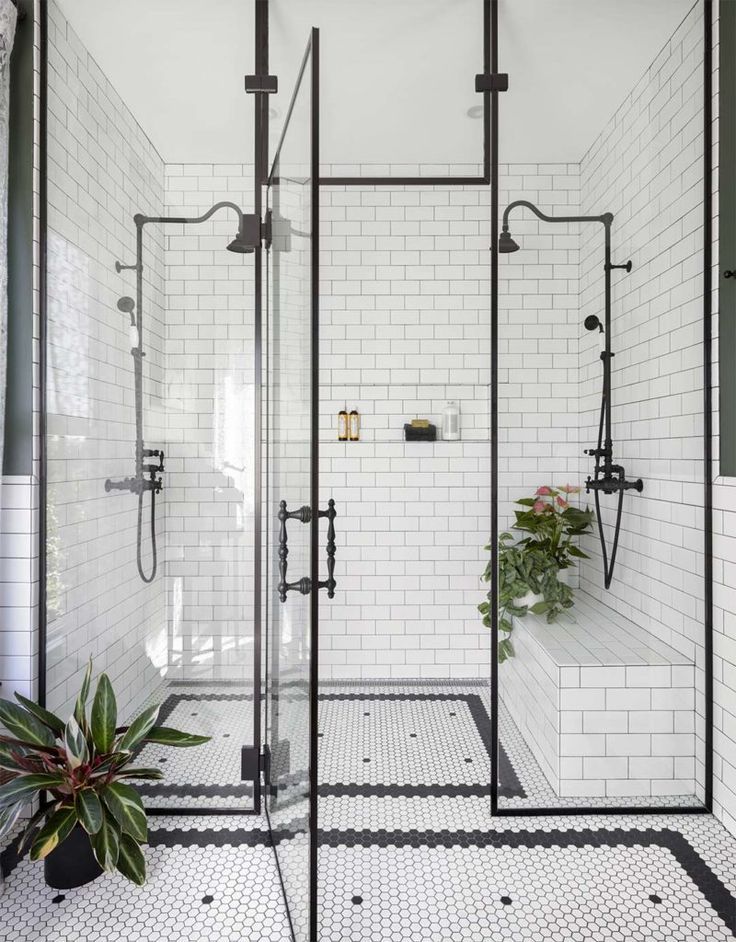 The ornamental plant has an interesting accent to make your bathroom looks shady. It increases the humidity in your bathroom. Having an ornamental plant in this room is beneficial to thrive it well because your plant will get fresh air and water sprinkled from the shower feeds your plant regularly. Thus, you need to choose the ornamental plants that suit your bathroom interior.
That is our discussion about Stunning Shower Bathroom Ideas to Freshen Your Mind in Your Home. Decorating a shower bathroom is not easy if you don't understand the concept, design, furniture, and decoration in it. It is not just about having a shower stall in your bathroom. You need to give an impressive accent to your shower bathroom. It is useful to transform your plain shower bathroom into a comfortable and interesting decoration. Some of the ideas we have mentioned above are useful for you to make your shower bathroom looks stunning. Happy decorating!