Druhomes.com – A bed frame is an important piece of furniture to put in your bedroom interior. Some people get sick when they sleep on a thin layer or the floor. Thus, a bed frame protects you from the cold temperature on the floor. The bed frame has a strong material because you will sleep on it. It contains a mattress, pillow, blanket, and people who lay in bed, then the design of the bed frame should be strong and comfortable. In this article, we want to share ideas of a unique bed frame design to use in your bedroom. The important function of a bed frame makes this furniture becomes a must-have piece of furniture to put in a bedroom. Nowadays, the development of bed frame design provides many designs to suit the trend and your need. Here, we have listed some ideas for a unique bed frame design for you. Let's discuss!
Round Bed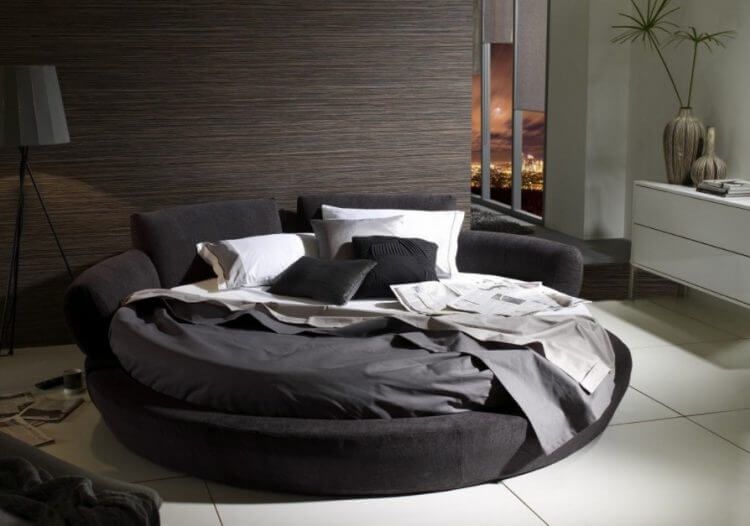 The round shape has a full perimeter that needs around the mattress to pair with. This bed is based on a geometric accent to put in a bedroom. Usually, you will find this bed in a luxurious hotel room. The round shape bed frame looks interesting to modify your elegant bedroom in a dark theme. It is also interesting to put on the dark floor. Since this bed has an unusual shape, it needs a special mattress in a round shape that has the same perimeter as the bed frame. Once you put this bed in your bedroom, it gives an elegant view drastically.
Aesthetic Wire Bed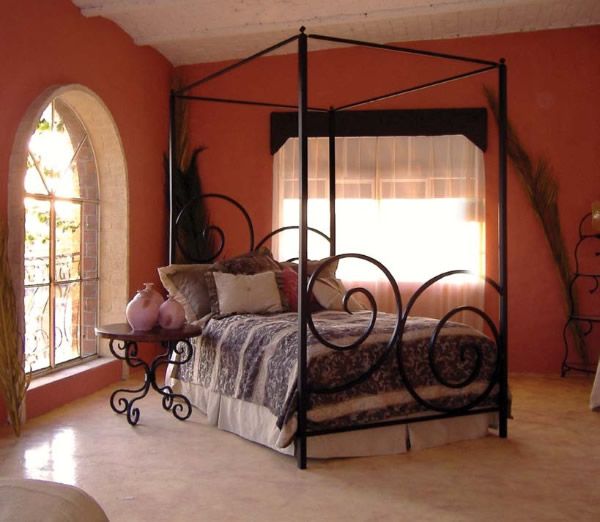 A wireframe is a common design for a bedroom. It has a rectangular shape to suit any mattress size. Don't get it wrong that a wire bed frame has a boring design because you can custom a wire bed frame with a creative shape. A curved shape is one of the interesting shapes to modify this wireframe. Usually, it adopts the shape of a vine plant as a headboard and footboard.
Tufted Leather Bed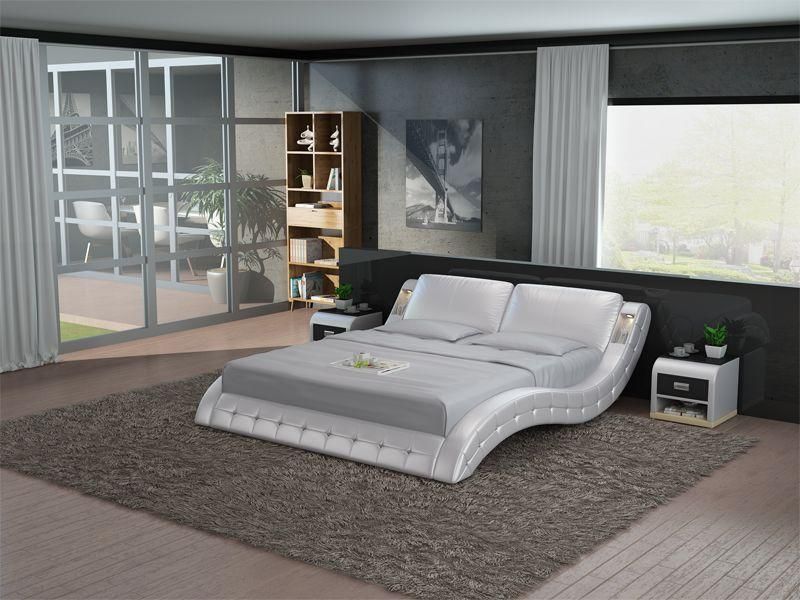 The tufted shape has the same line as the waving pattern. This bed frame has a useful shape because the tufted line suits your skeleton when lay on this bed. By using this bed, it relaxes your body to refresh your condition. Also, having a soft mattress makes your sleeping more comfortable. Thus, you should add this bed frame to your wishlist for the next decoration plan.
Mounted Bed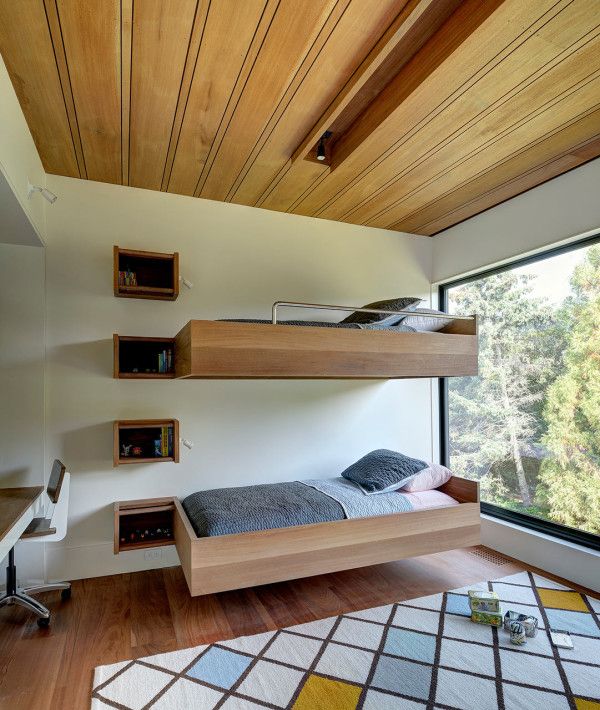 A mounted bed is a challenging bed frame. This bed frame is put on a wall with strong material and aesthetic wooden patterns. By sleeping on this bed, you can put two mounted beds in one room. The upper bed provides beautiful scenery throughout the window. To have this bed frame in your home is hard to do alone. You need an expert home designer to help you design this bed frame in a safe installation.
Hanging Bed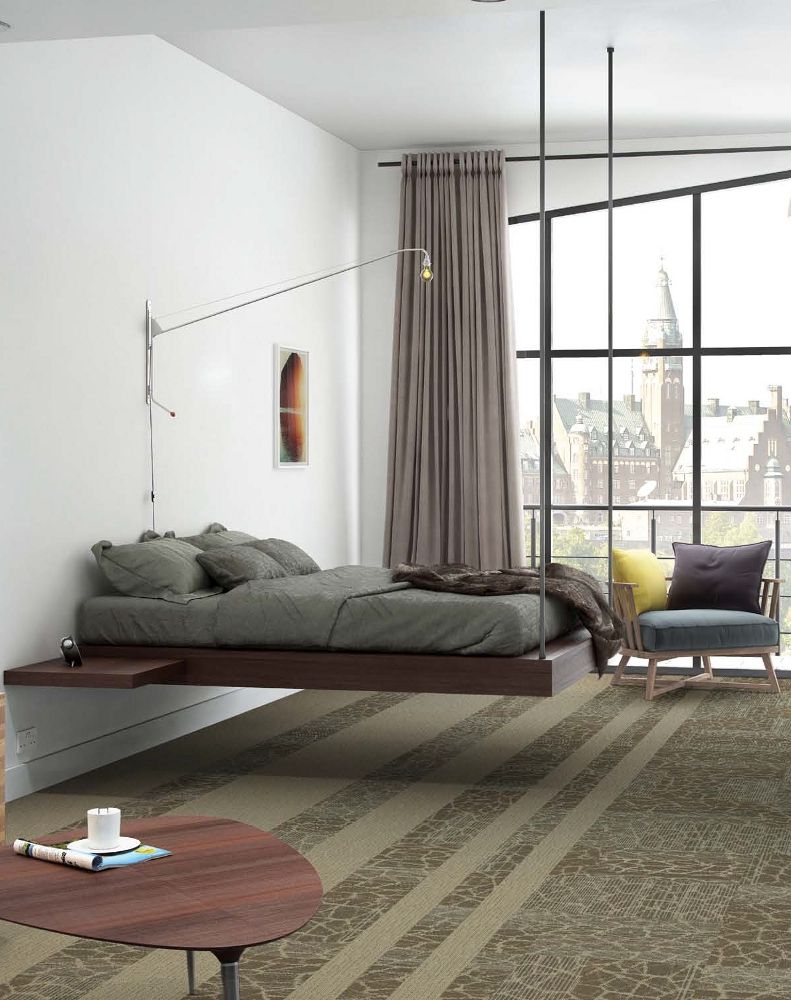 A Hanging bed is another creative shape for your bedroom. This bedroom design takes advantage of strong iron sticks to make a dramatic design of a hanging frame. It looks interesting to install in a minimalist bedroom. The space under the hanging bed is beneficial to save some stuff. It also gives you a neat design because you can clean the space under this hanging bed easily.
Futuristic Bed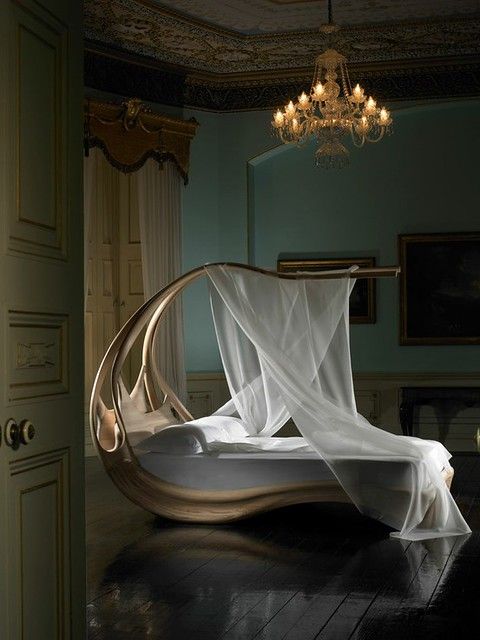 Futuristic design influences every element in a home. This design has strong characteristics to emerge a long dynamic line, suggesting motion, and lyricism. One of the long dynamic lines has an contemporary design that looks artistic to modify the interior design. An absurd line from this bed frame shows endless creativity in futuristic art as one of the interesting key features. Moreover, the glossy furniture in this bed depicts a futuristic accent perfectly.
Nesting Bed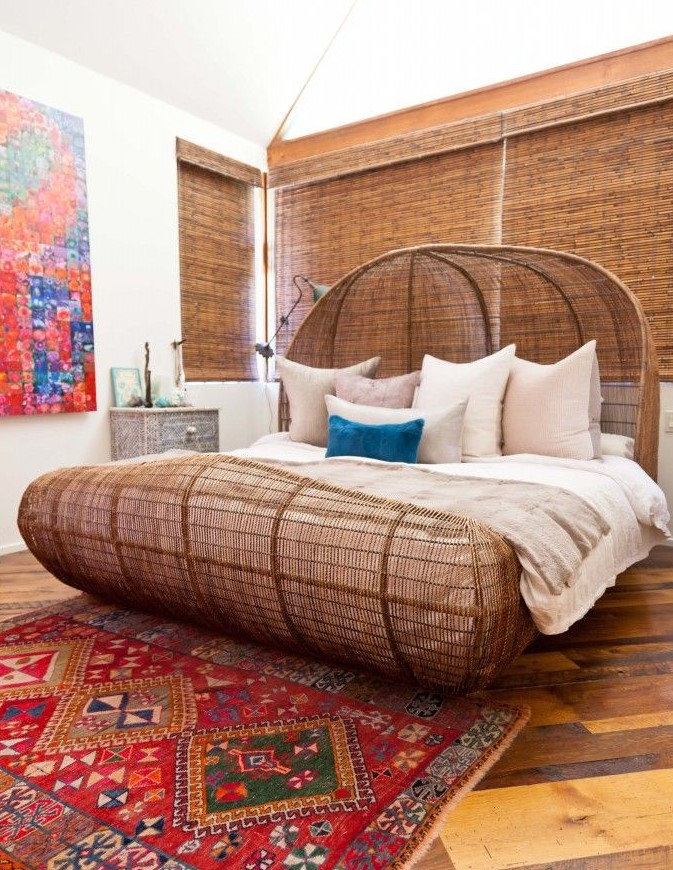 A nesting bed has an interesting shape to be a creative design in your bedroom. This bedroom has an aesthetic impression because it uses natural materials. The wicker technique in this nesting bed adopts an artistic design from an ethnic home design. By using this bed frame, you feel safer in your 'nest'. This nesting bed looks catchy to combine with an aesthetic rug and interesting ornaments.
Adopting Egg Shape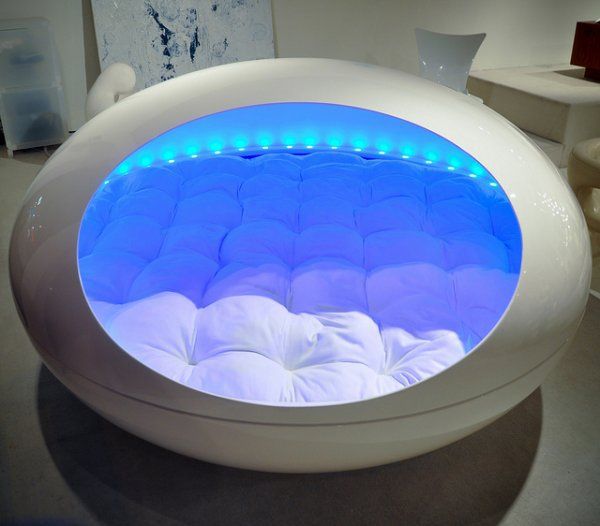 It is a creative idea by using an egg shape for your bed frame. This bed frame has some interesting lamps along the half-round perimeter. For a dramatic effect, the lighting has a dim light to make you sleep tight but still gets enough light. Also, this egg shape has a low canopy to give a comfortable design. Thus, install your best mattress with a soft texture when you put this bed frame in your bedroom.
Round Bed with Storage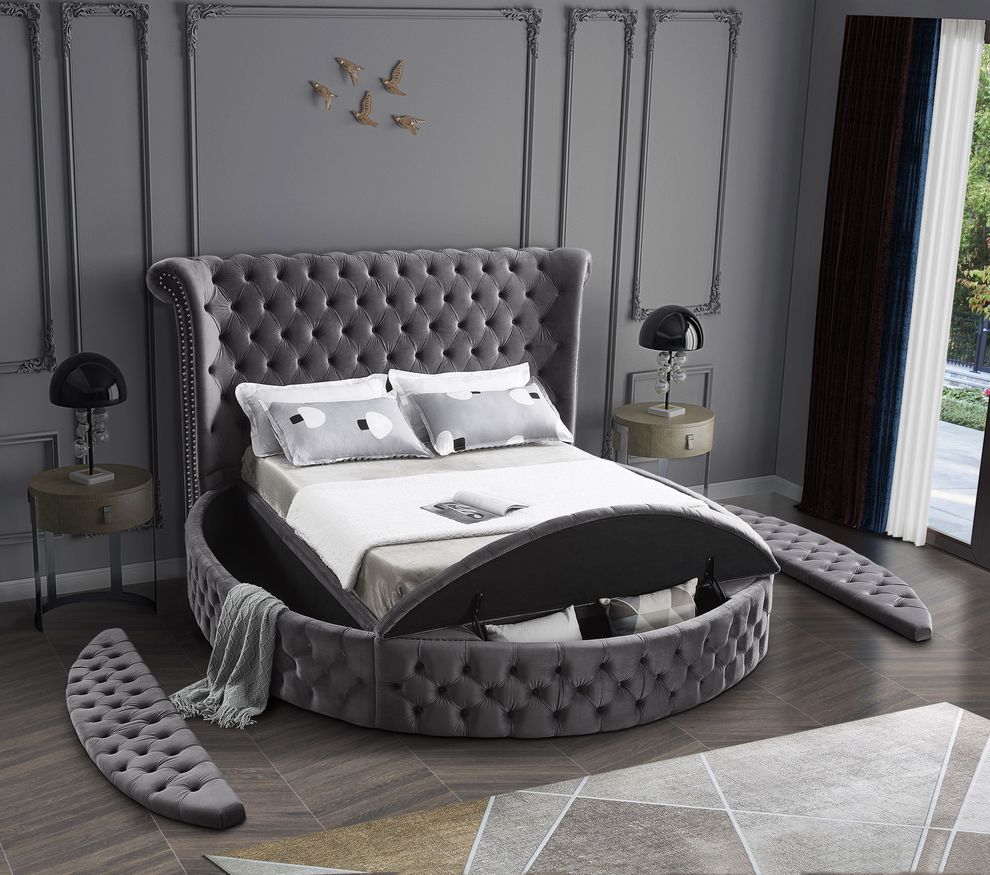 We have mentioned around bed frame in the first discussion, but this idea is different. A round bed frame has an interesting round shape. It is an unusual bed but you can use a square or rectangular mattress to get in this bed frame. The space around the square mattress gives the advantage to make it as a multifunctional furniture with storage. Even though this storage is not big, but it is enough to save the stuff that you need before going to sleep.
Thus our discussion about Unique Bed Frame Design Ideas for Your Bedroom Interior. A bed frame is essential to install in a bedroom. It contains your mattress to stay neat and reduce the moving mattress on the floor. Thus, this bed frame is a solution for you. Nowadays, many bed frame designs that you can choose to modify your bedroom interior. We hope the ideas we have listed for you are beneficial and useful to help you determine the right bed frame to use. Happy decorating!