Druhomes.com – A houseplant can make your home more attractive and stunning. It decorates the interior design to make it feel fresh. Some houseplants are catchy to give a greenery accent at home. Besides, thriving this plant indoors is helpful to fulfill the oxygen in a room. Maybe, you often see a living plant in a certain room when you visit someone's house. You will not find it hard maintenance to have this plant in your room, even you thrive them in water. Some houseplants live in water in the short term but some are longer than others. Thus, if you want to know the kind of indoor houseplant that can thrive in water, let's read this article. You can start to grow indoor houseplant to decorate your living room. By growing some water ornamental plants you can bring a living plant into a new environment inside your home. Let's discuss!
Spider Plant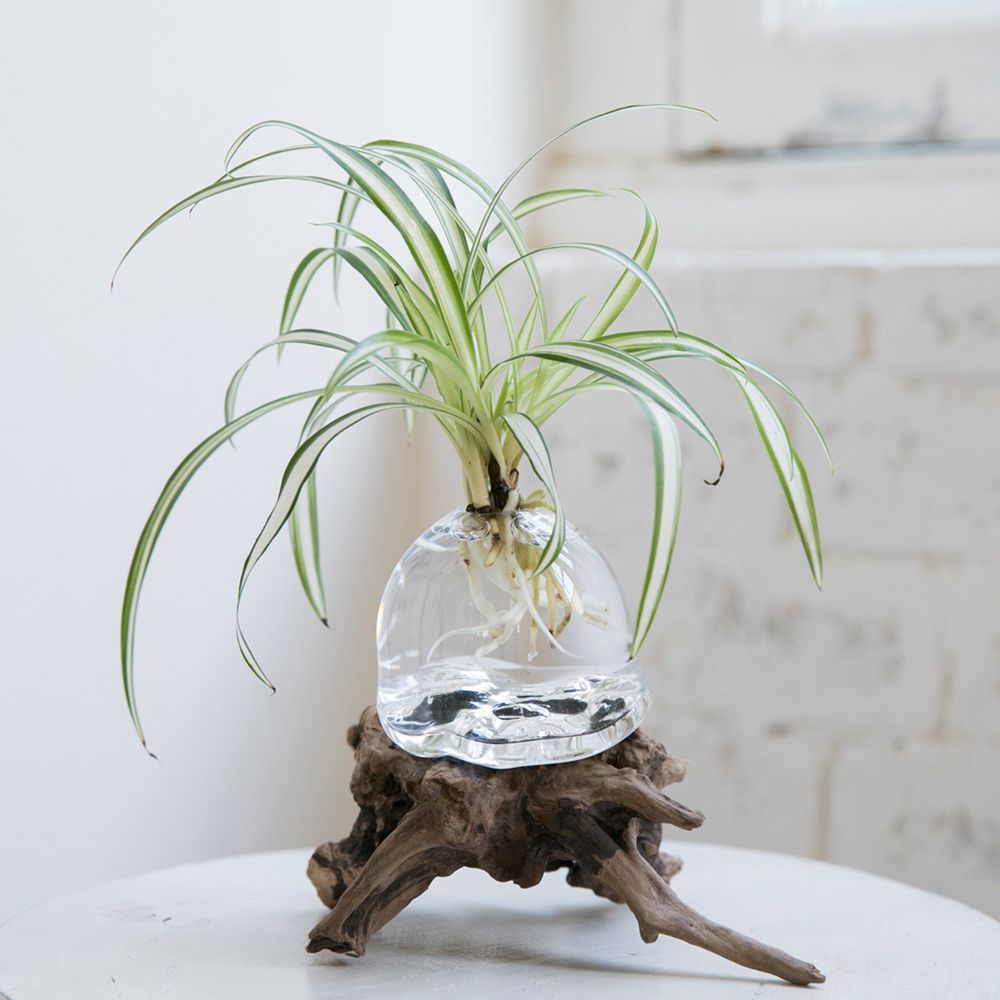 The spider plant is an easy-growing plant for a beginner. This plant can grow in fertile soil or a cup of water, indoors and outdoors. Thriving a spider plant is easy, even though you will face some yellow leaves in the first week when having this plant indoors. Don't worry! It is their natural process to adjust to the new environment. Keep your spider plant in good maintenance by having enough fertilizer and change the water at least twice a week if you put it in water.
Pothos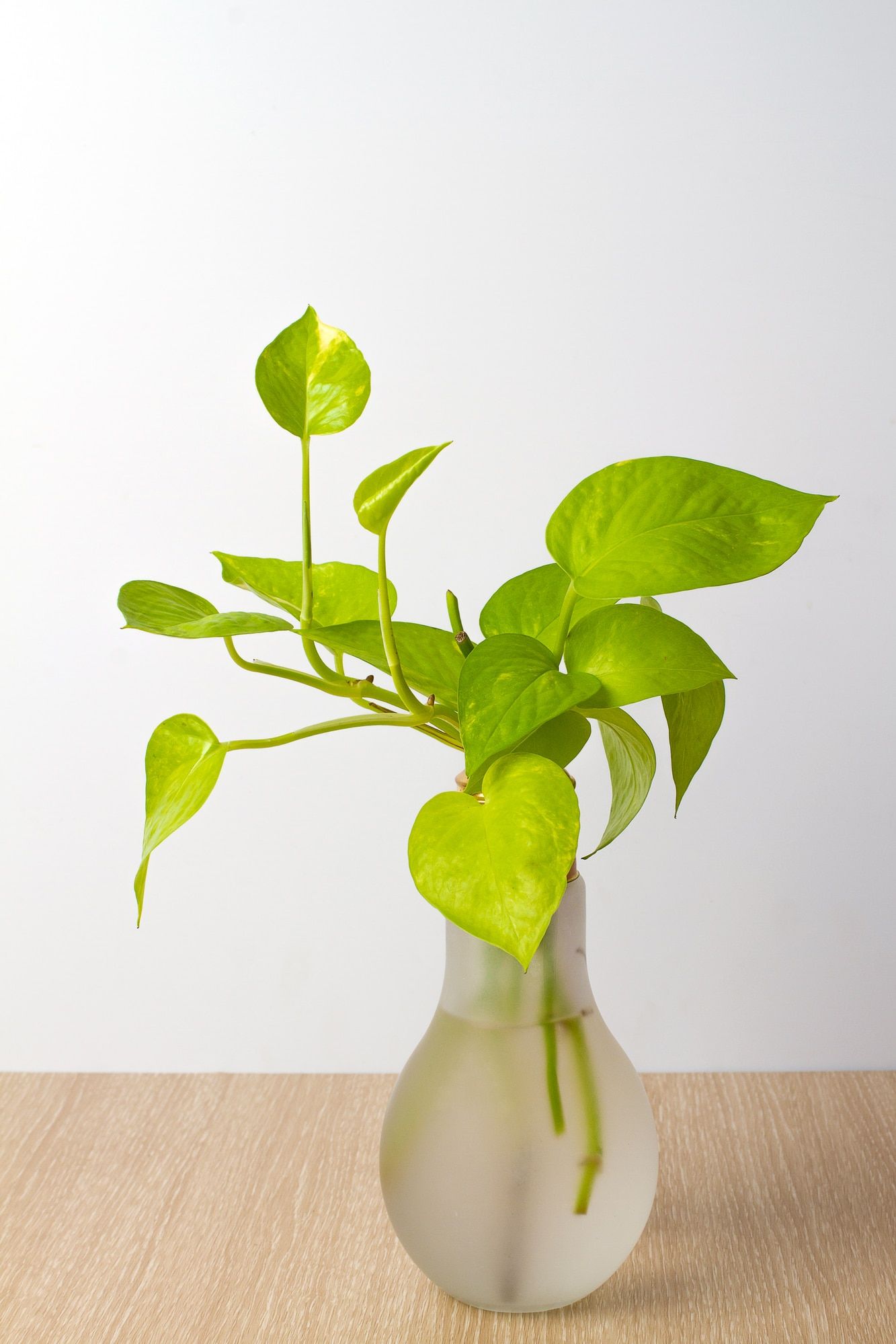 Pothos is a vine plant that has beautiful foliages. It has many species as an ornamental plant. Golden pothos is popular enough to grow indoors. It is a perennial plant that can thrive in water too. The tender roots of Pothos are beneficial to make its foliage healthy and glossy. This plant is catchy to hang in a glass vase in a bedroom or just put on your windowsill.
Anthurium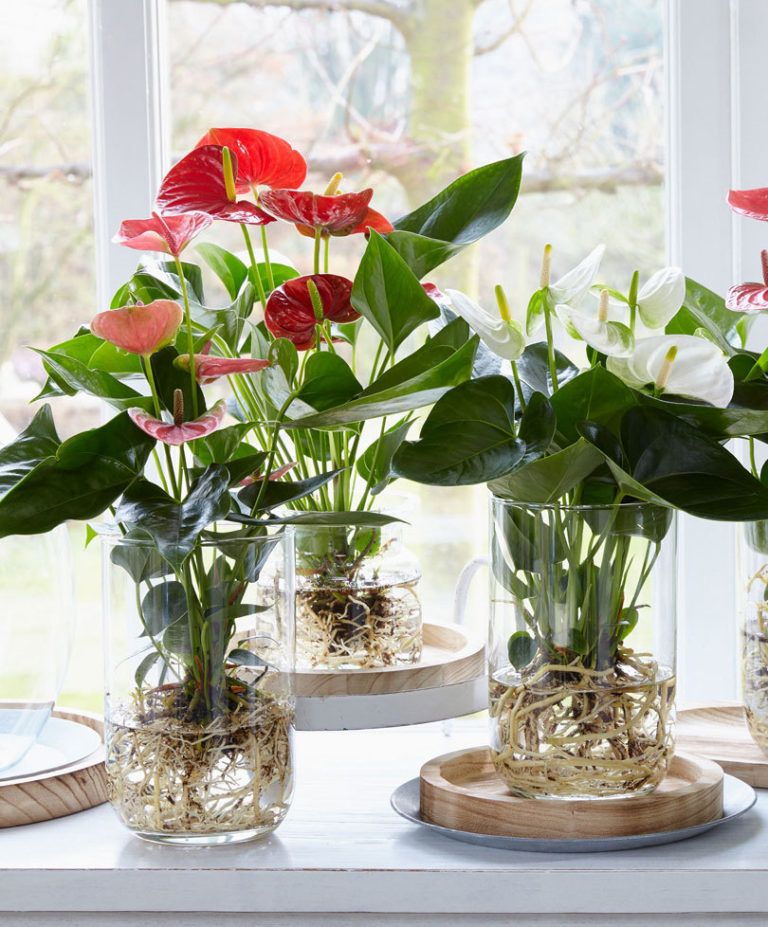 Anthurium has beautiful flowers in a fresh color. Some types of Anthurium have a different color for their flowers but catchy enough to decorate your living room. Besides, this plant can live in water. Prepare a glass vase and fill adequate water into it. For the best treatment, put an Anthurium stem that has roots. The roots will absorb nutrients from the water, but if it has no root, then cut the stem as a medium to absorb water.
Lucky Bamboo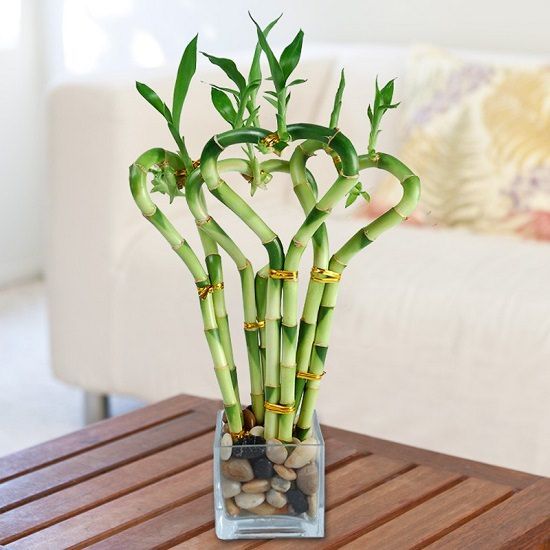 Lucky Bamboo is one of the astonishing plants to thrive in water. Many people agree that thriving a plant in water tends to have a short term to live. They are not wrong, but not right. Some houseplants adjust the water condition as long as you change the water once in 3-4 days. Add charcoal, gravel, sand, and potting soil to make the roots healthy. Treat your Lucky Bamboo well by having enough nutrients for them in water.
Arrowhead Plant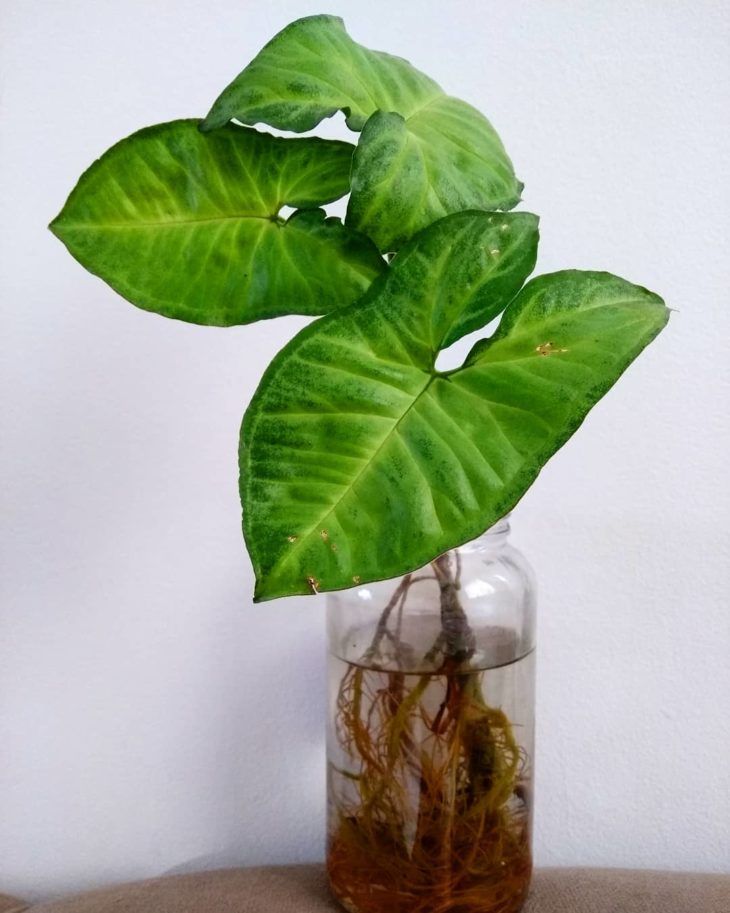 Arrowhead plant has a unique name. You will directly see an arrow shape of their leaves. This plant has interesting foliage with some white spots on it. Even though it lives in the soil, but you can propagate some stems to grow them in water. Change the water twice a week to get fresh nutrients.
Peace Lily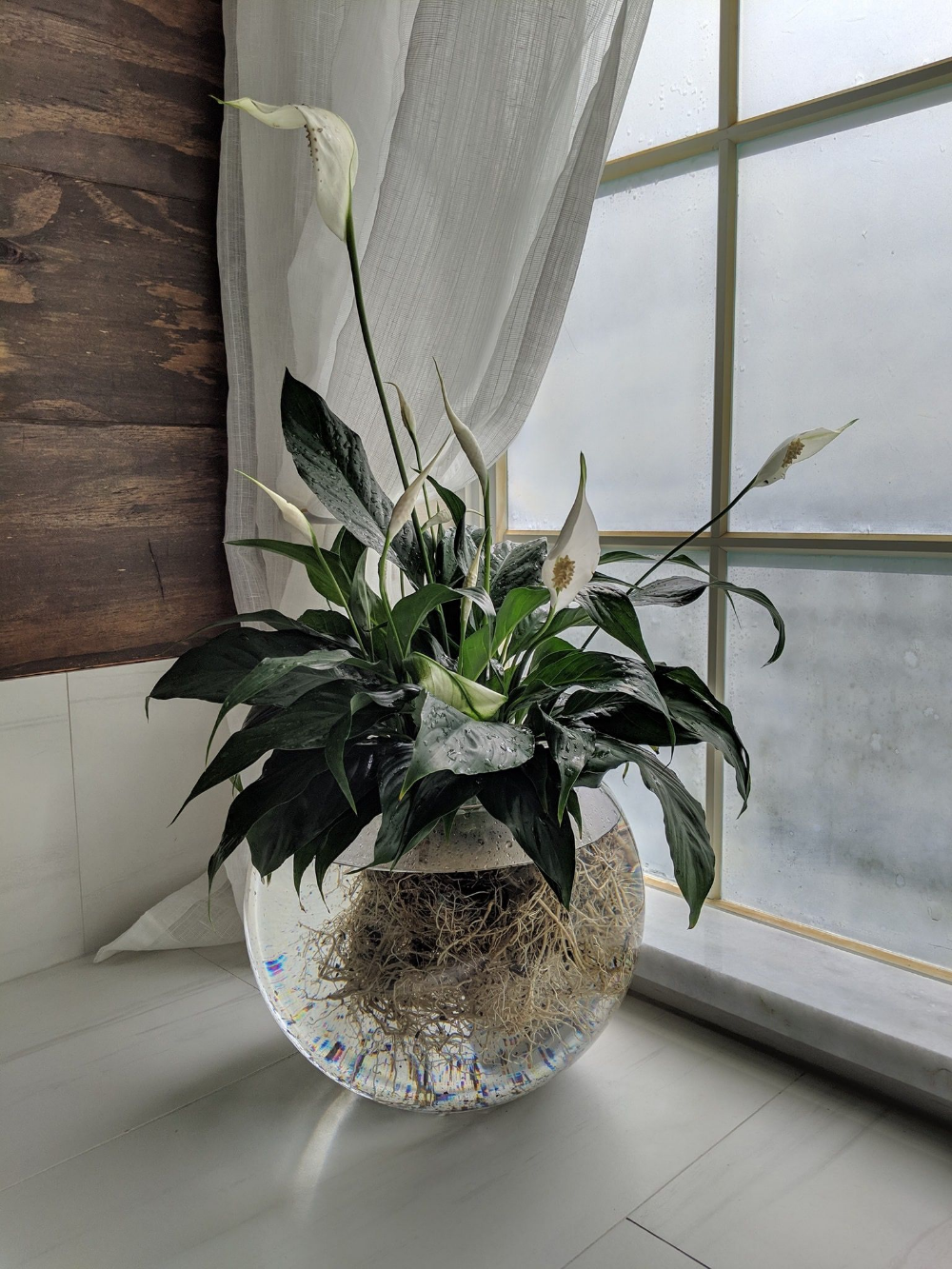 Spathypillum or also known as Peace Lily is an exotic houseplant to thrive indoors. This plant has 47 species. This flowering plant looks calming to have in a room. The whitish nuance from this plant enlivens a clean and neat impression. If you want to grow this plant for the long term, choose a Peace Lily that is usual to live in water, or at least their roots already have an ideal system to grow in water.
Heart-leaf Philodendron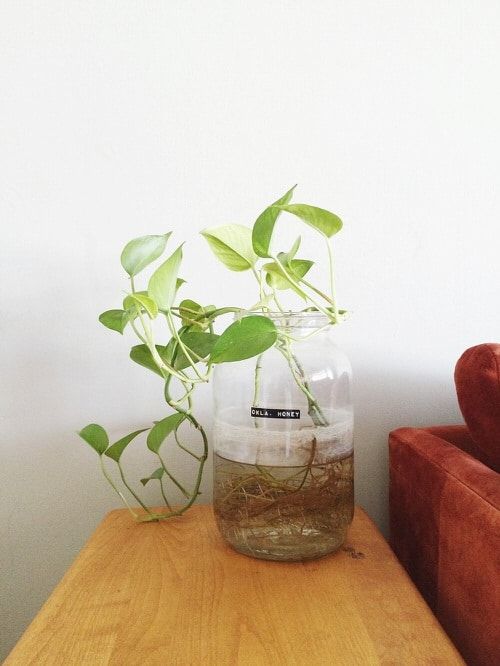 Having this plant in your living will refresh the atmosphere within. Heart-leaf Philodendron has attractive foliages that will modify your room. It is welcoming you to have them in a fishbowl with half water. You need to add some charcoal to the bottom of its container to purify the water. The charcoal will prevent the rotting roots and lessen the algae.
Orchid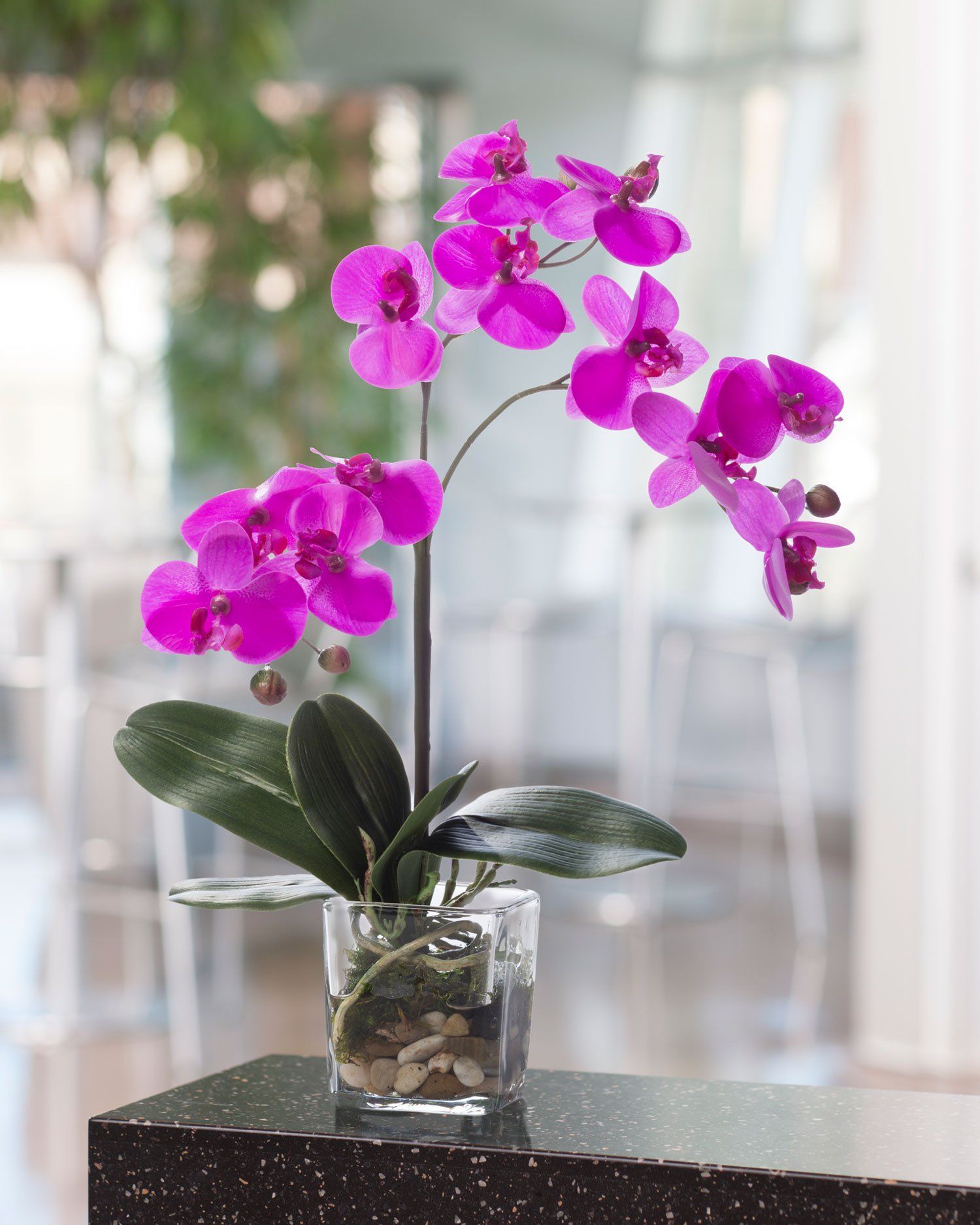 This water ornamental plants can adapt any temperature. It thrives well in coconut fiber, charcoal, woody plant, and even in water! You will see that it looks amazing to put on your windowsill. The transparent glass vase brings a beautiful combination as an ornamental plant.
Begonia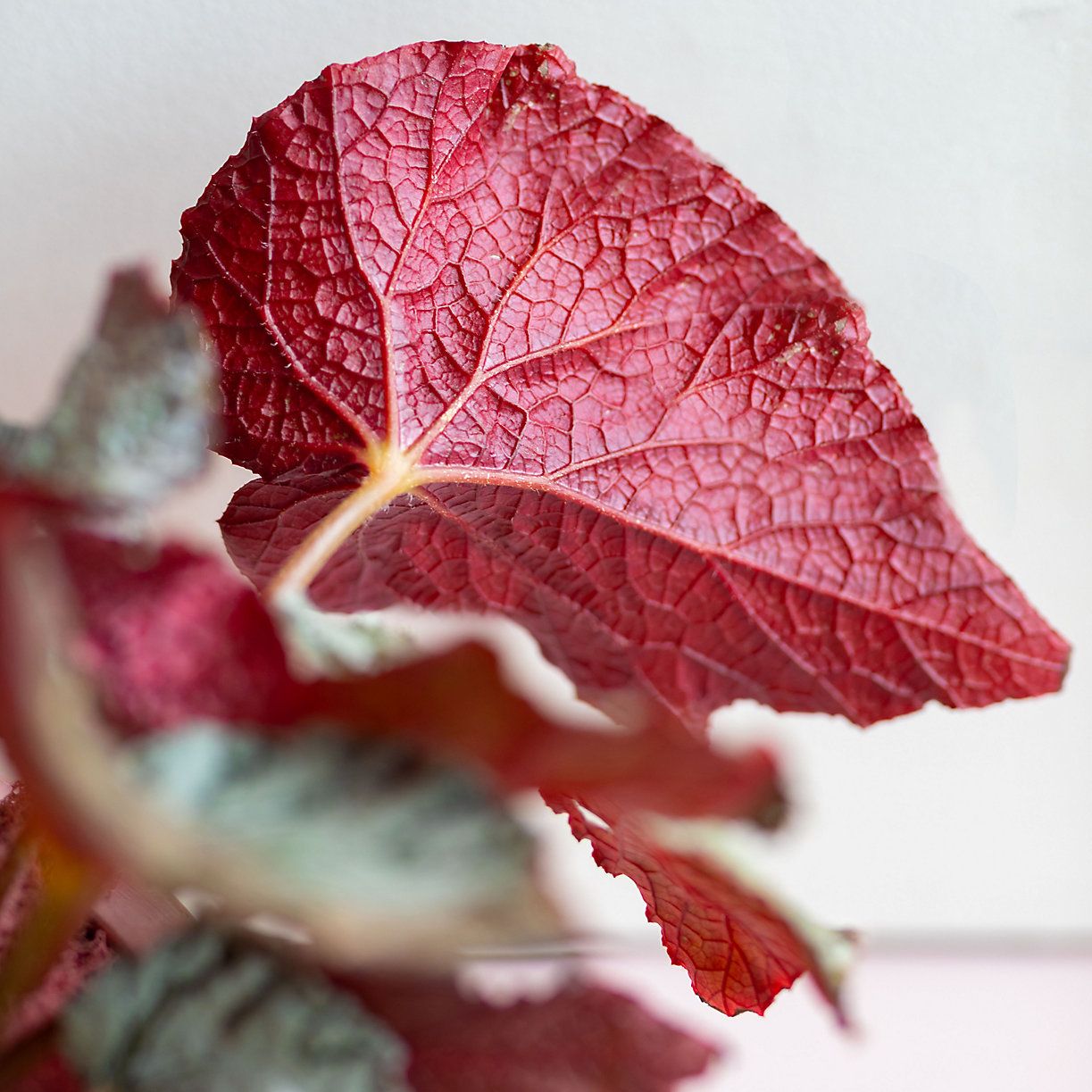 To thrive Begonia in a water vase requires special maintenance to change the water in a vase every week. Rex begonia and Tuberous begonia are species of Begonia that live well in a water vase. Put your Begonia plant in a warm place to get indirect sunlight. This plant likes to grow and bloom in a bright place. Having them on the windowsill or hang them near the window is a nice solution.
Baby's Tears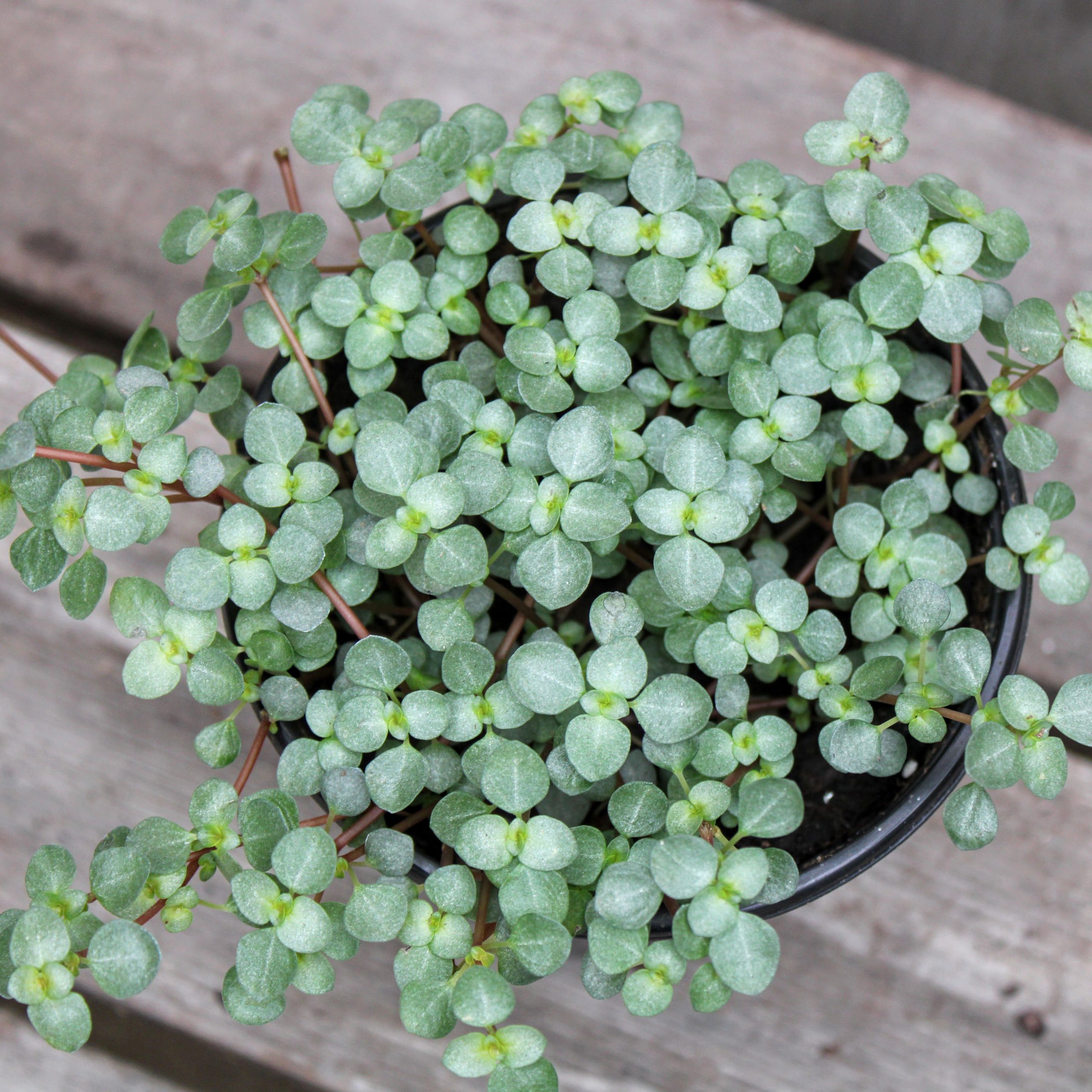 Baby's Tears or Soleirolia Soleirolii is a tropical vine plant that looks amazing to thrive indoors. This plant is easy for a beginner gardener who wants to thrive in the soil or water. As a tropical plant, Baby's Tears adjust to warm and low-light conditions. You can put them in a water vase to get a simple medium for them to grow.
Impatiens Walleriana
Impatiens is a desirable houseplant. It has interesting flowers to bloom every month. This plant can live by the propagating method. To put them in water, cut the lower leaves them make sure that their cutting stems touch the water. From these cutting stems, you will get new roots for this Impatiens plant. You can change the water daily or every week to maintain the fresh condition.
Coleus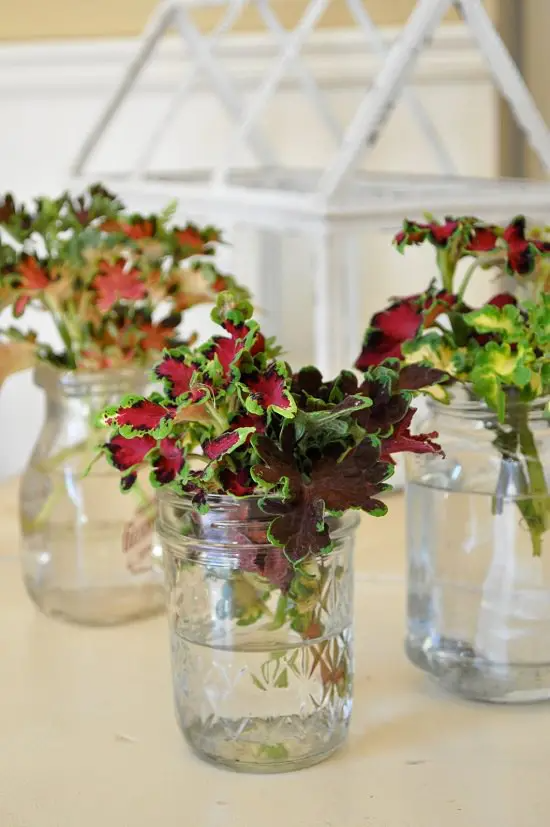 Plectranthus Scutellanrioides or Coleus plant has purple foliages. Cut the stems at 3-6 inches. You can add gravel or pebbles to make it stand firmly. Add some nutrients such as compost tea, potting soil, charcoal, etc to help it grows well. Your Coleus plant will need a couple of weeks to see the new roots from its cutting stems.
Sweet Potato Vine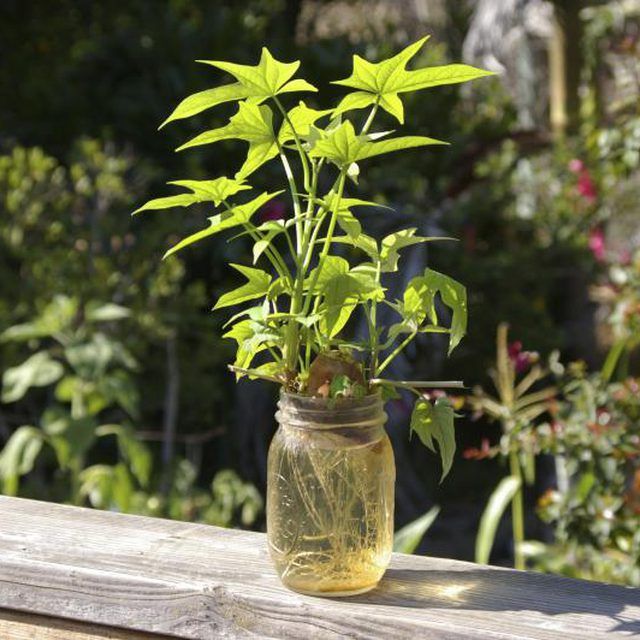 This plant is a perennial vine plant that can grow by its cutting stem in water. Having this plant in your room will complete the summer decoration. It brings a tropical nuance by its green foliages and vine stems. Propagate the stems by using a sharp pruning shear, cut the stem below a leaf node to help the roots sprout from it. Put them in a water container and wait for several weeks to see the new roots. Your Sweet potato vine is ready to grow indoors.
Wandering Jew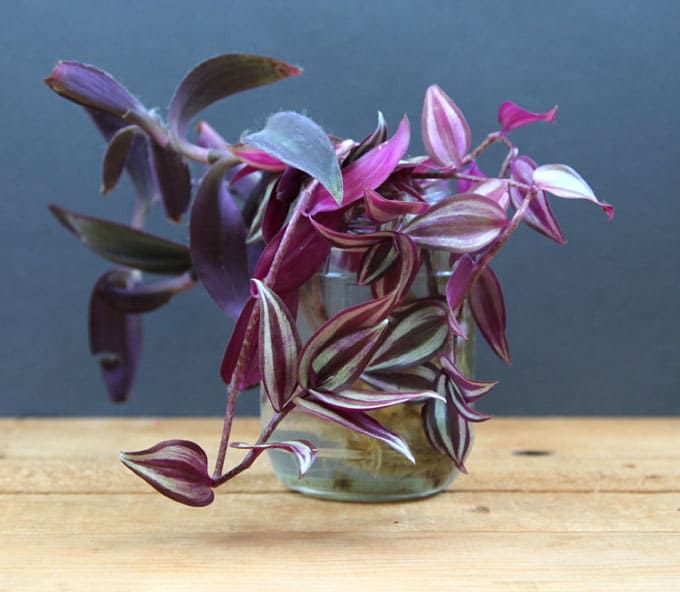 Tradescantia Pallida or Wandering Jew is an attractive plant that has purple foliages. It is easy enough to grow them in water by propagating method. Hanging this plant as an ornament is striking enough to catch attention. This plant likes to get bright and indirect light. Thus, hanging them near the window helps them grow in a good condition.
Moses in a Cradle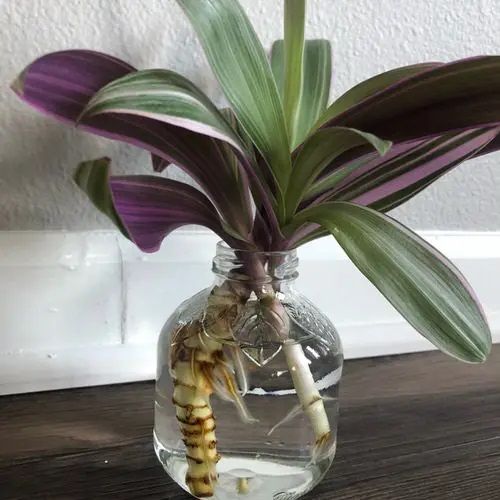 This plant is in the same kind as Wandering Jew. Tradescantia spathacea or Moses in a cradle plant has dark glossy green leaves and purple colors on the other side. You can take this plant to show its original leaves in a glass vase. It looks interesting to hang them in a room.
That is our discussion about Aesthetic Water Ornamental Plants to Beautify Your Living Room. The use of an ornamental plant as a decoration helps you to create a fresh design. Besides, it provides oxygen from their photosynthetic process. You can thrive some water ornamental plants indoors in the soil or even in a water container. Both methods are effective to grow them as long as your plant accepts and can adjust its environment to grow well. Happy gardening and good luck!