Druhomes.com – A bedroom is an essential room to have in every house or apartment you have. This room becomes a canvas to draw creativity on the interior design. Many people like to design their bedroom to adjust the size, budget, and create a comfortable taste. Sleeping in a nice bedroom may increase creativity and productivity since the interior influences their mood. For that, in this article, we will discuss Comfortable and Beautiful Bedroom Layout: Tips and Ideas for You to Use. We also provide each layout with tips to arrange the furniture in that room. But before that, here are a variety of reasons to create a bedroom layout. Let's discuss them one by one!
A certain design has a function such as the productivity layout
Has a comfortable design to deal with your need
Bring an elegant impression
An interesting layout can boost your mood
Increase your creativity and productivity
Things to Consider Before Decorating the Bedroom Layout
The first topic we discuss in this article is some things you should consider before creating your bedroom interior layout. By paying attention to the things that we will discuss, you can be more confident in creating the most comfortable and beautiful bedroom for you to use every day. For that, let's discuss various things that you should consider in creating your bedroom layout.
Room size
Room size is the first thing to look at. It influences your bedroom layout. If you have a large room then it is ok to attach any layout, but the narrower bedroom needs a special treatment to arrange an interesting layout. The narrow bedroom needs a simple arrangement and less furniture to have in a room.
Room color
Color is a tricky element in home design. Playing a certain color brings a different impression. The bright colors such as white, light brown, light grey, green, and yellow bring a cheerful impression. Moreover, these colors make your bedroom seems larger.
Furniture
The next thing that you need to consider is your furniture. Put the furniture that you only need in your bedroom. Having lots of furniture may lessen the space and make it looks narrow. It is better to consider the function of furniture first rather than its decorative function.
Ornaments and other displays
Ornament is an additional element in a bedroom that has a decorative function. It usually decorates the wall and table. Small statues, miniature, aesthetic small figures, and even ornamental plants are the optional element but have a crucial role to transform the interior design. Thus, you need to think twice before installing some ornaments wisely. Few ornaments are enough.
Patterns in the room
The use of patterns in your bedroom influences how your bedroom looks like. If you have myriad patterns in this room, it is better to reduce some patterns to make a simple interior design. Too many patterns in your bedroom make it looks crowded and narrow. It is hard to balance the myriad patterns in different shapes, lines, and colors.
Comfortable and Beautiful Bedroom Layout Ideas
The interior design in a room depends on its layout. The arrangement of the furniture, proportions, and ornaments in a bedroom is important to draw an attractive design. Here, we have classified some bedroom layout and how to arrange the furniture in the bedroom: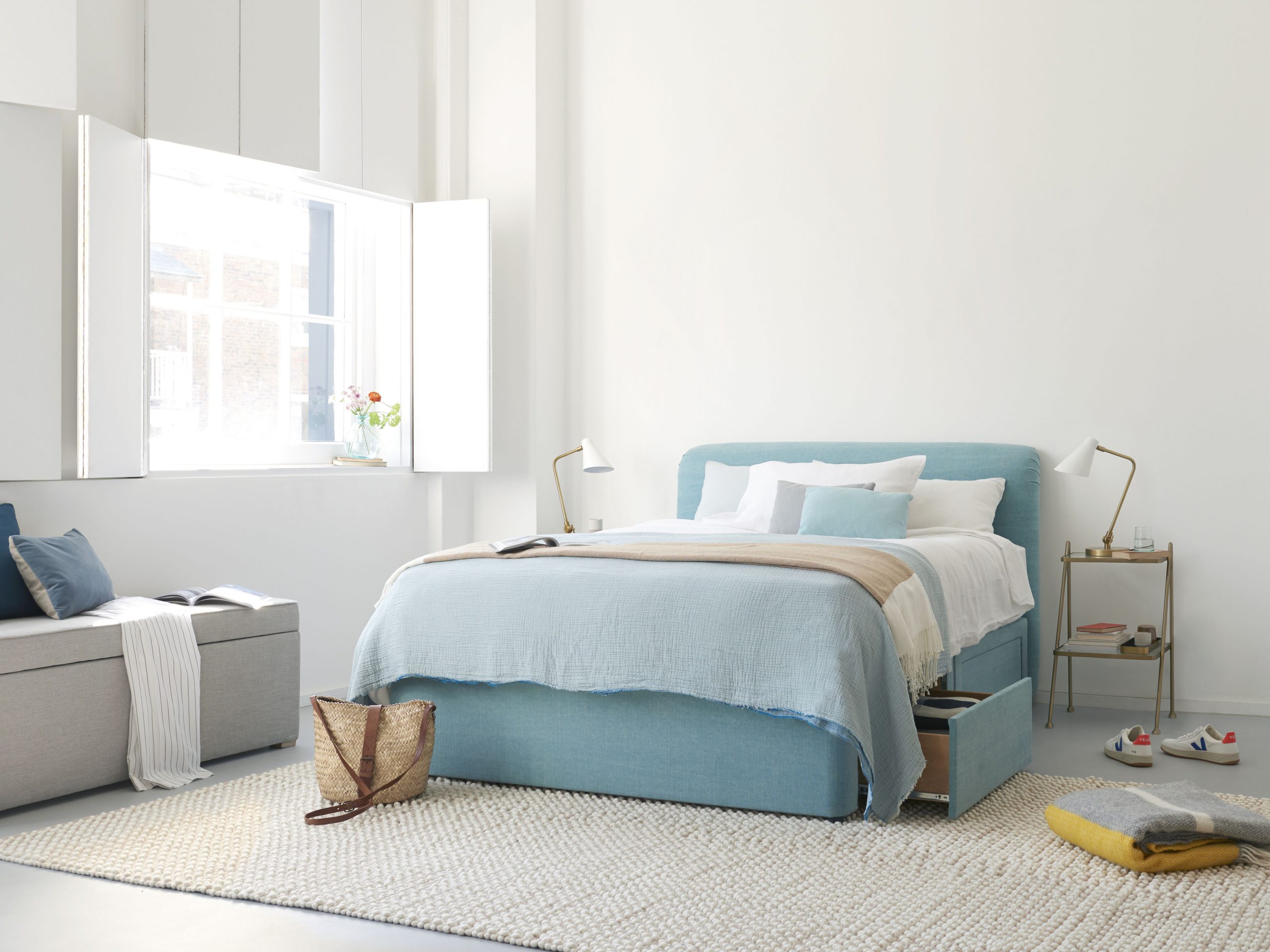 The Master bedroom has a luxurious impression in a house. This room is categorized as the main room among the other bedrooms. You may expect that this room is large and complete, but actually, it depends on the arrangement inside your room. Attaching the master bedroom layout need to put your bed in the middle of the room and against the wall. Make sure that your bed gets direct sunlight from a window.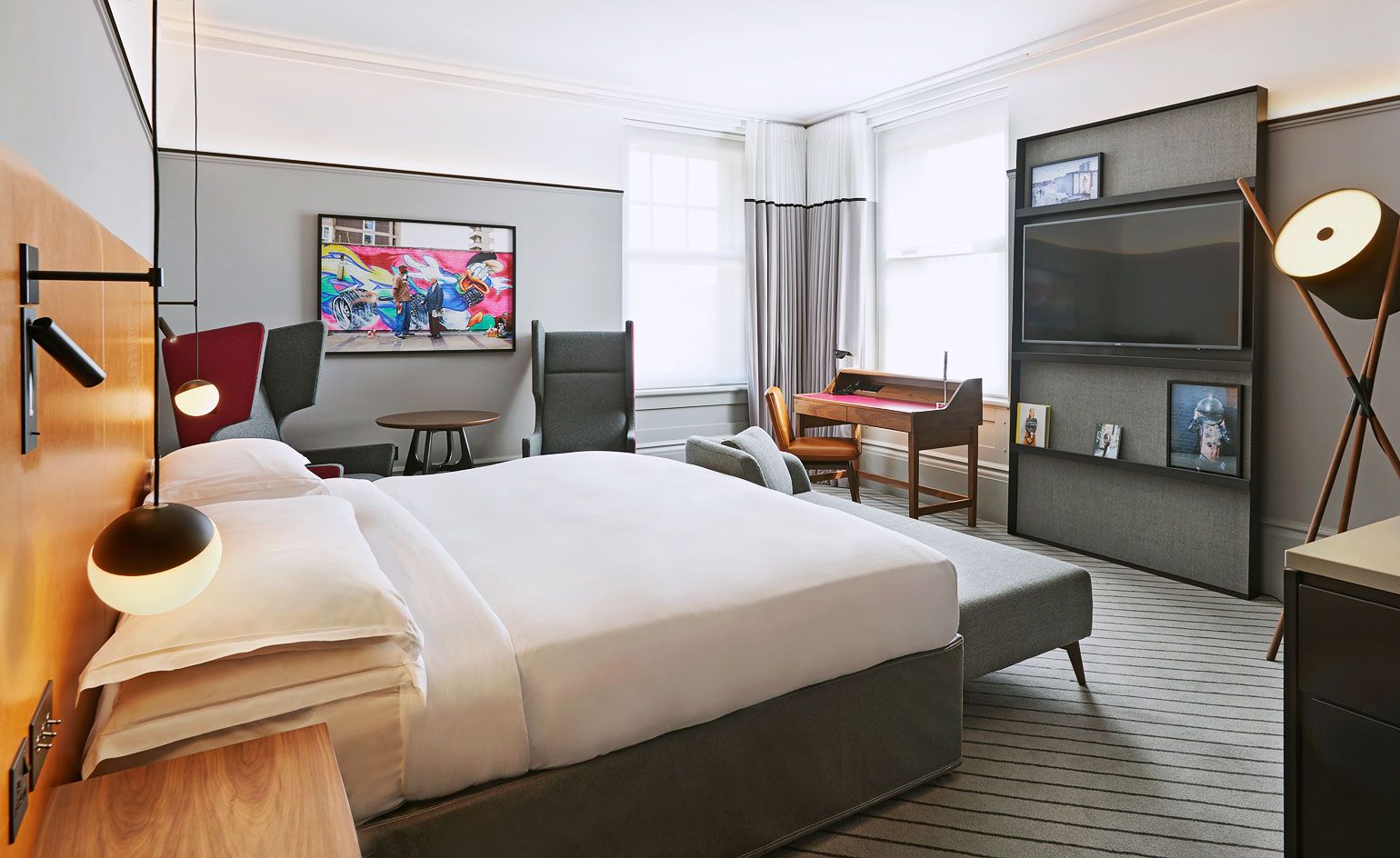 Arrange the furniture from the biggest one. A wardrobe looks simple to put on the wall, on another side of your bed. Put a comfy couch near the footboard to watch TV. If you have more comfy couches, you can arrange them like a mini living room to fill the space in another corner. Complete the design by installing a wooden workspace set near your window. Make your design as comfortable as possible.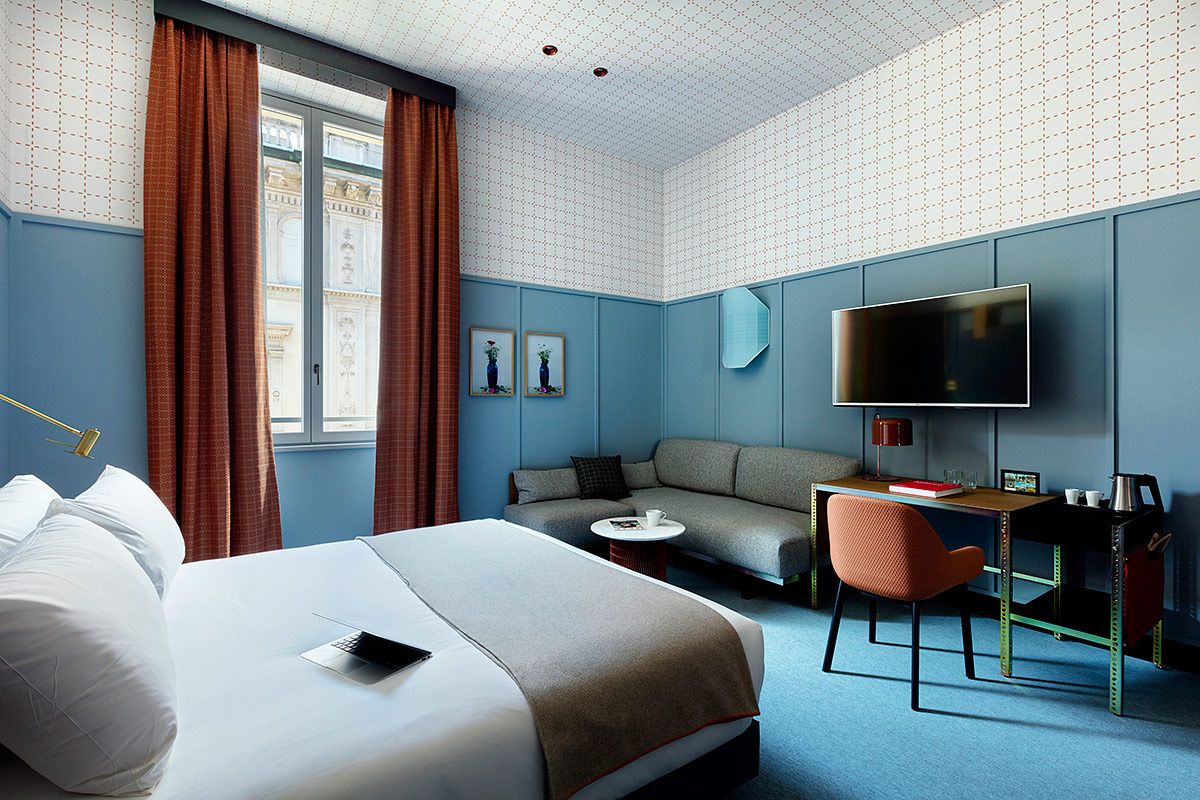 Design your bedroom layout like a hotel room by adapting some accent in this room. If you like to travel away from your city, maybe a hotel is a choice to take a rest. We know that a hotel room provides a simple and comfortable design to bring back your energy. It has some furniture that you need in one room, so it is worth paying for a one-night room. There are a comfy bed, LED TV, couches, table lamp, and some relaxing ornaments.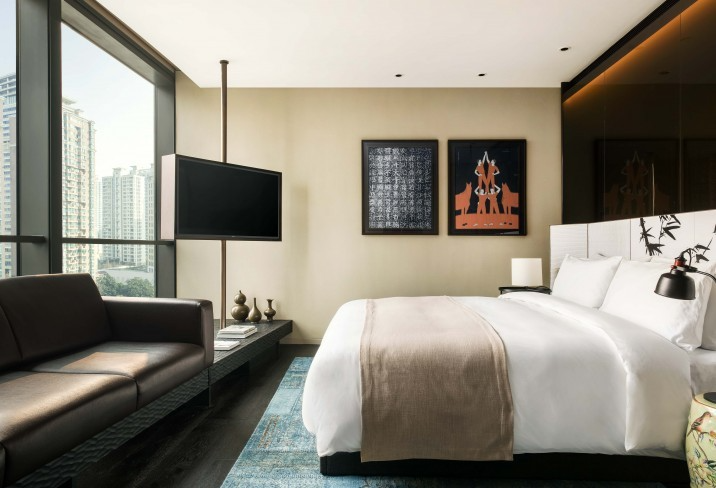 Adapting this layout, you need to arrange your furniture in your bedroom to create a hotel-like atmosphere. Put your LED TV on the wall in a facing-bed position. Add a comfy couch near your TV, then it creates a versatile living room in one room. If you have a narrow bedroom, you can put your TV in the corner to simplify the layout. Display some elegant ornaments to make it more catchy. Moreover, you can add a diffuser that has a fresh hotel scent.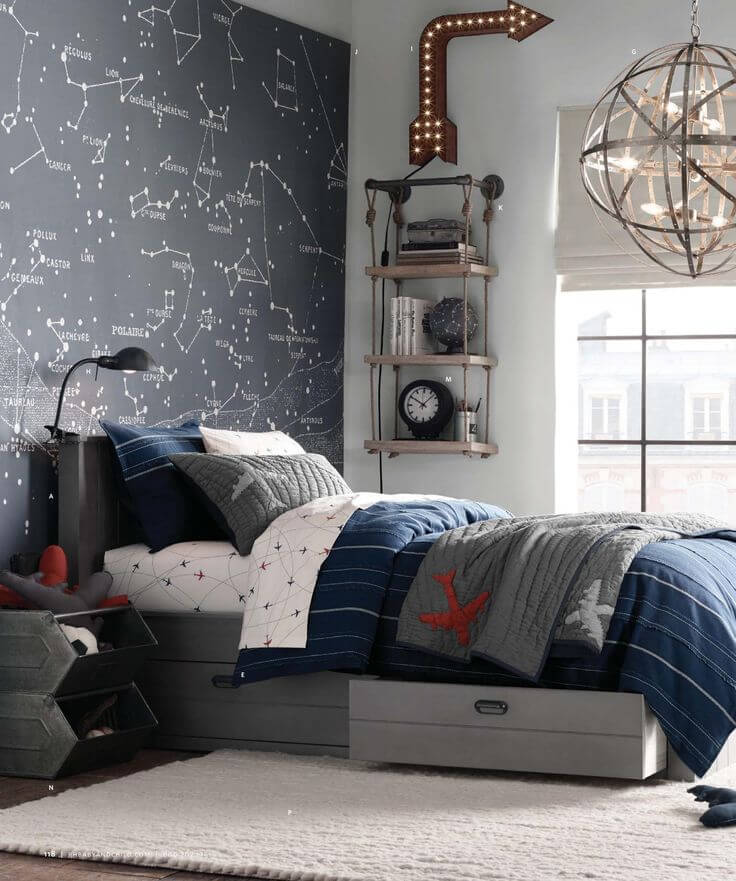 Doing a lot of activities in a bedroom needs more space to make it easy to move. The activity bedroom layout provides more space for you, especially on a busy day. Creating a high-traffic way is useful to avoid the messy and narrow look. Arranging your book collection on the floor, recording dancing videos, having a pillow party with your bestie, and all activities that you want to do in the bedroom need more space to maximize the time.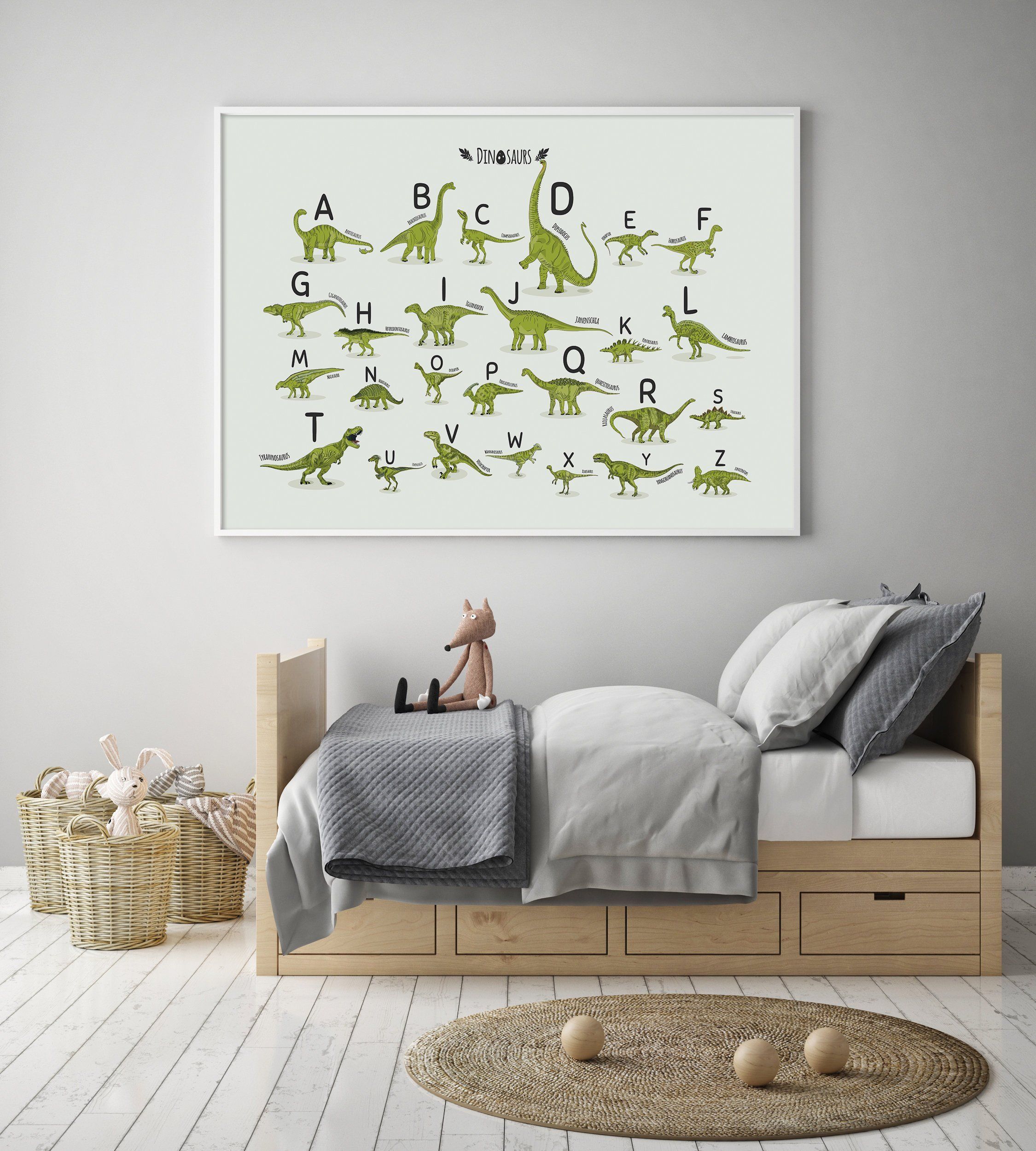 Design your bedroom by moving your bed into the corner. This position reduces the consuming space in your room. Put your carpet in a vertical position as your bed looks. Arrange the stuff in your cupboard and wardrobe. Let the bedroom looks larger. To simplify the layout, add a mounted wall shelf to save the books, stationery, and other small things. Thus, you can do lots of activities in this room.
Productivity Bedroom Layout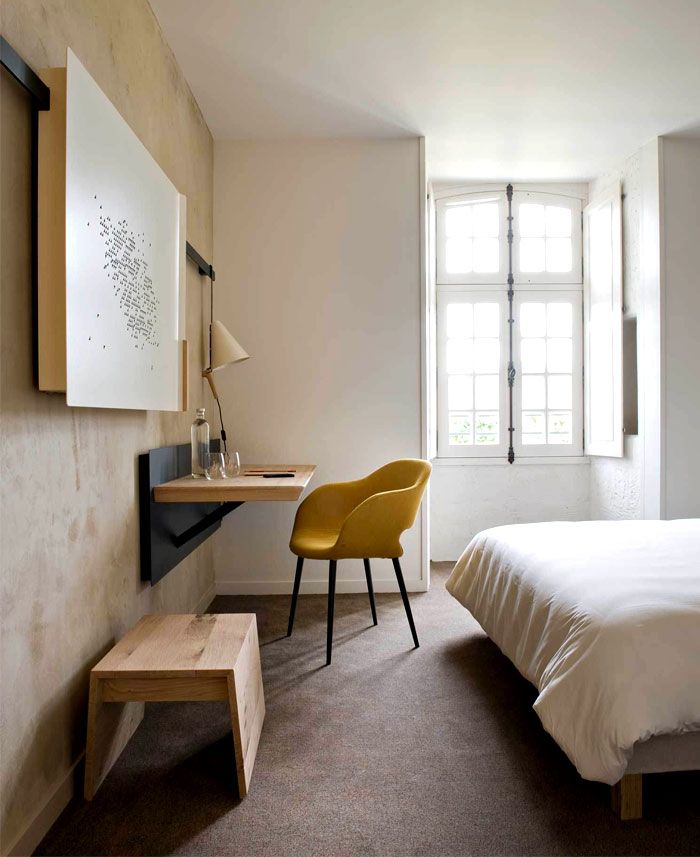 If you work from home, then you need room to adjust your job. Transform your old bedroom layout into the new one. The productive bedroom is suitable for you to work from home. This layout makes it possible to provide a comfortable workspace. The key to this layout is how you design your workspace in the bedroom.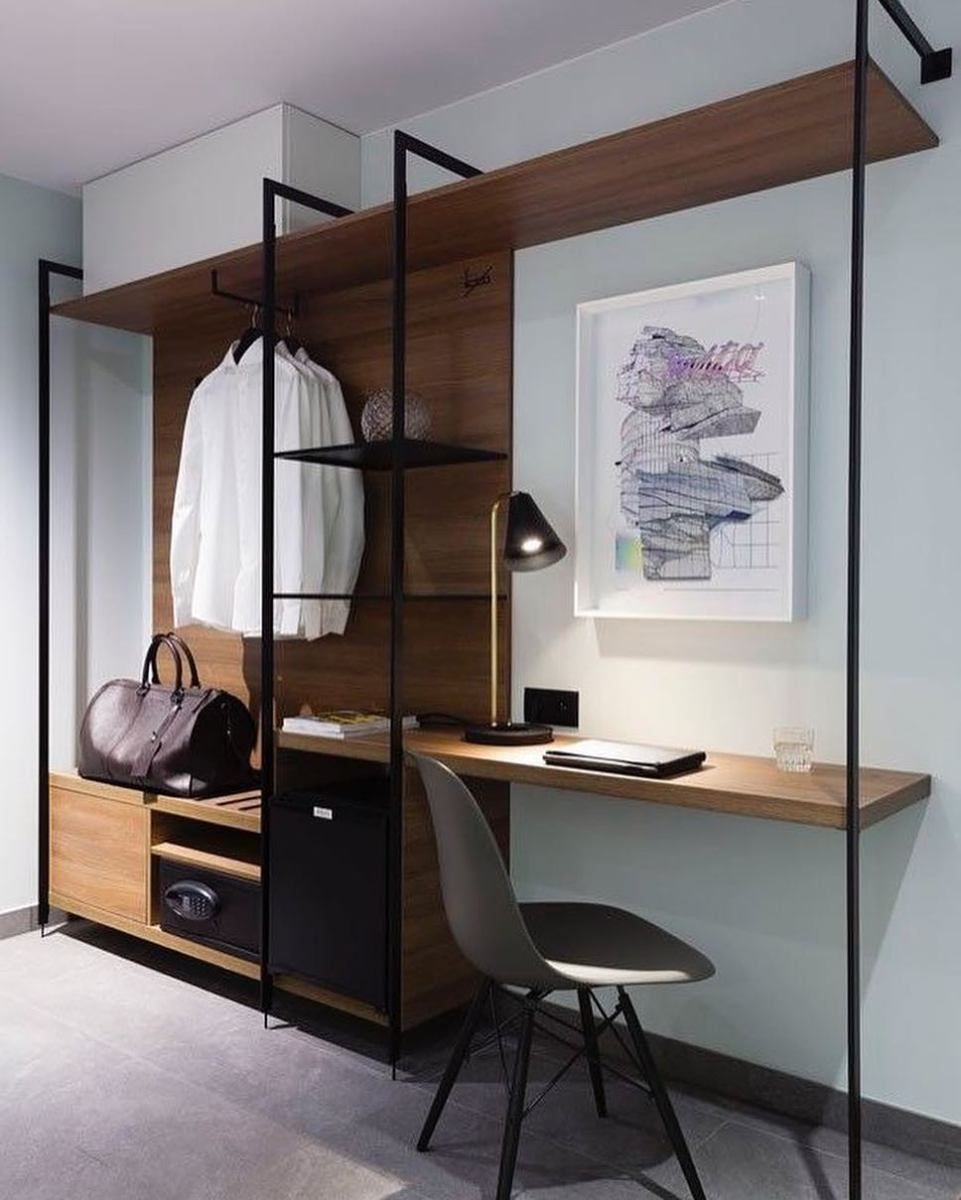 You can start from the bed position. Make sure that your bed gives space for you to create a workspace. Install a table set that has a simple shape and doesn't consume lots of space. A mounted wooden plank is a simple idea to add a workspace and pair it with a chair in the same color. You can make use of your wooden wardrobe by adding a workspace beside it.
An Efficient Bedroom Layout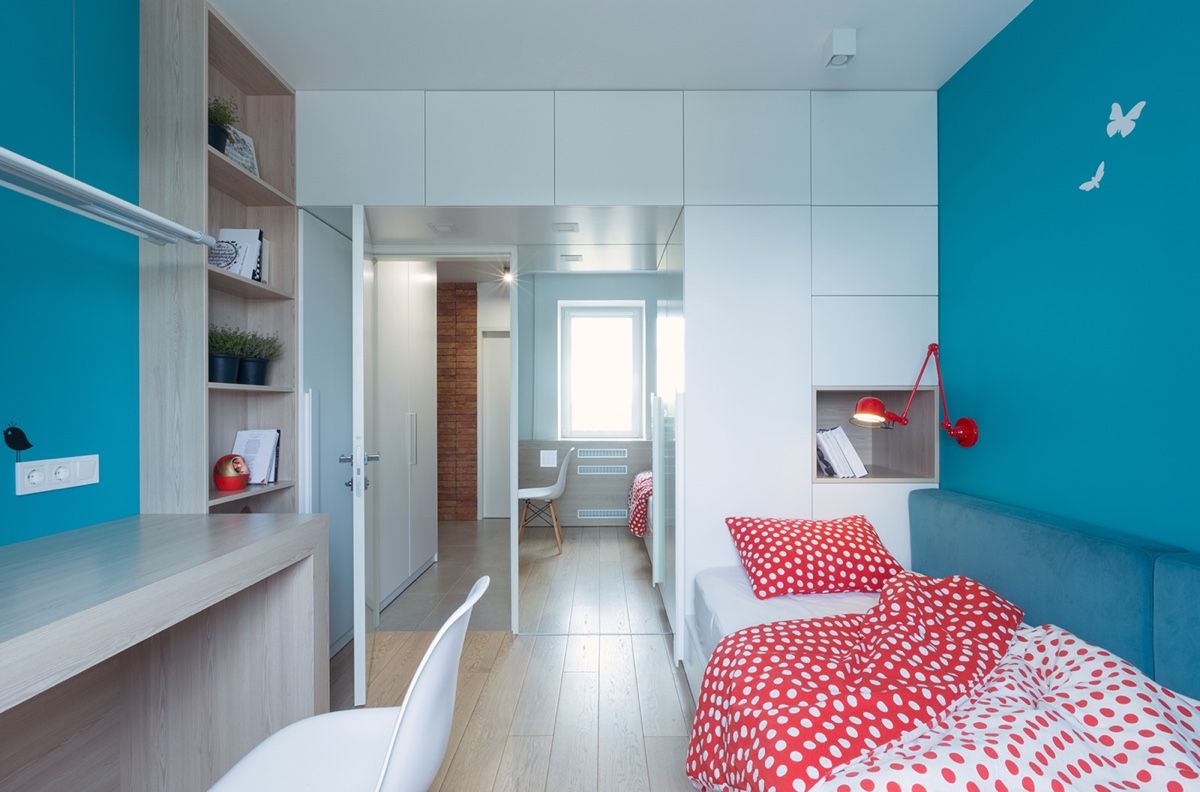 A minimalist room designer likes to put the function of everything in the first place before considering other elements. Decorating an efficient bedroom layout is based on the function of each piece of furniture. The position of your bed, wardrobe, and table influences the efficiency of space in a bedroom.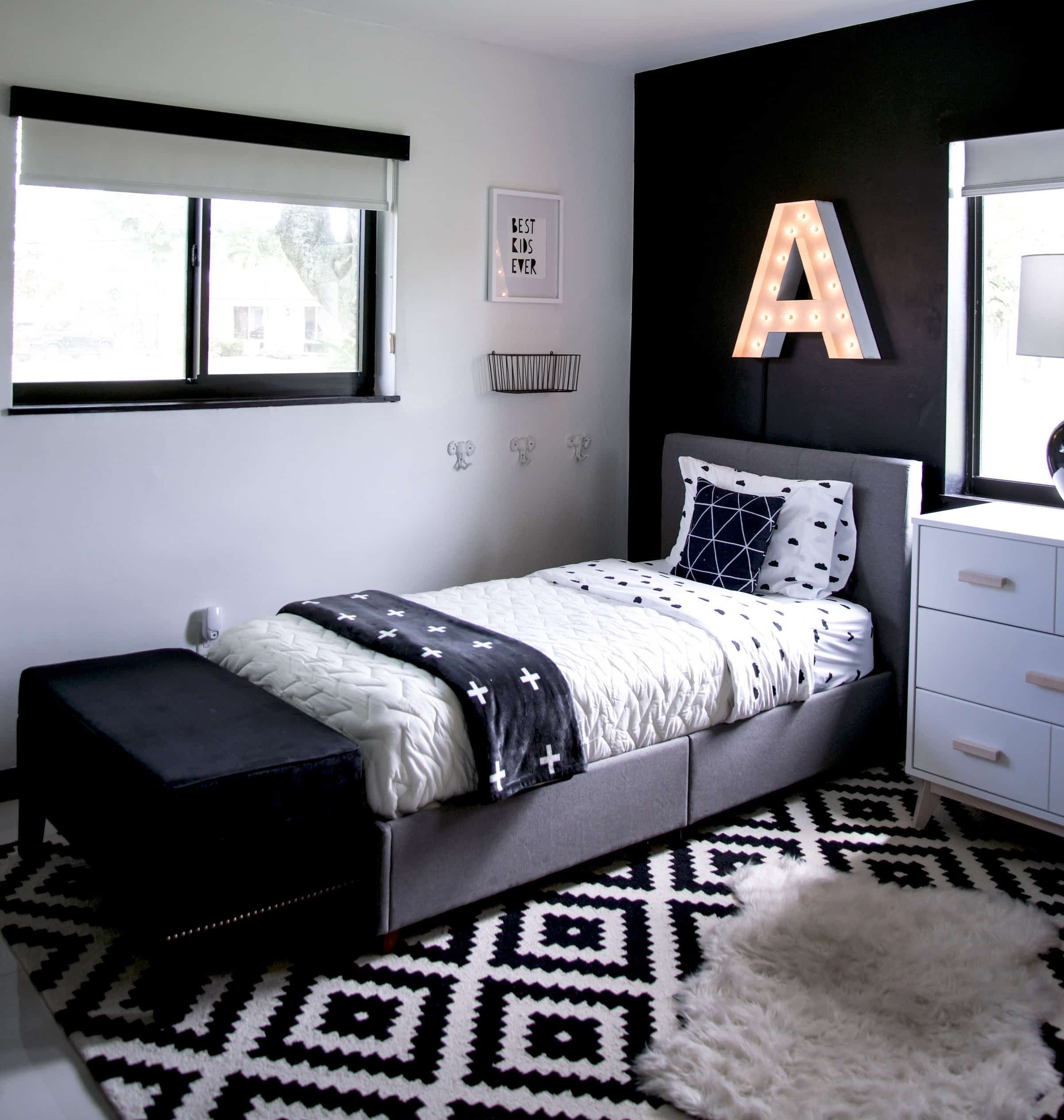 Move your bed into the corner and fit its size in a range of 120 cm x 200 cm is enough for a single bed. It is an efficient bed for one person with a comfy material. Install an interesting rug in the same position as your bed looks. This rug will mark the bed area. Moreover, you can arrange some storage on the wall. Add a simple workspace near the storage. Don't forget to use natural light to enlighten your bedroom in the afternoon. A mirror wall is also good to get balanced lighting.
Conclusion
Thus our discussion about Comfortable and Beautiful Bedroom Layout: Tips and Ideas for You to Use. The layout in a room influences how you draw the interior design within it, especially in a bedroom. The arrangement of furniture has an important role to create a neat impression. Moreover, room colors and unique furniture bring an aesthetic view to a bedroom. Thus, mix and match these elements in a good arrangement may invite a comfortable landscape in the bedroom. We have five recommendations of bedroom layout that you may try to mix and match some decorations in your bedroom. May the new layout brings a good mood for you. Happy decorating!