Druhomes.com – The kitchen organizer is beneficial storage to keep things safe and neat. Many kitchen organizers you can find in the store. They allow you the storage to arrange your stuff, especially in the kitchen cabinet. This place is full of stuff such as ingredients, utensils, recipes, and other appliances. The right kitchen organizer will maximize the space in your kitchen cabinet without making it looks narrower. Even you have a little bit of space to take and put them back in a cabinet. Relate to the functions of kitchen organizers, in this article, we will discuss Kitchen Organizer Ideas: Create a Neat and Comfortable Kitchen Layout. Let's discuss one by one so that you can create a comfortable and pleasant kitchen interior for you to use every day.
The Functions of Kitchen Organizer
Before we get to the main topic in this article, here are the various functions of the kitchen organizer. You can get a variety of decorative values and functional values for all your daily needs in your kitchen. Thus, all activities in your kitchen become easier and more comfortable.
Arrange your stuff neatly
It helps you classify the stuff and keep them in its place
It is easier to find the thing that you need
It saves more space for more stuff
Kitchen Organizer Ideas for a Neat and Comfortable Kitchen Layout
The need for storage in a home is important to save and arrange things. You may ever see an impressive kitchen organizer at someone's house. The kitchen cabinet in every home has a different layout and arranging the items depend on the space in their kitchen. However, they can use the same storage to save space like the ideas below: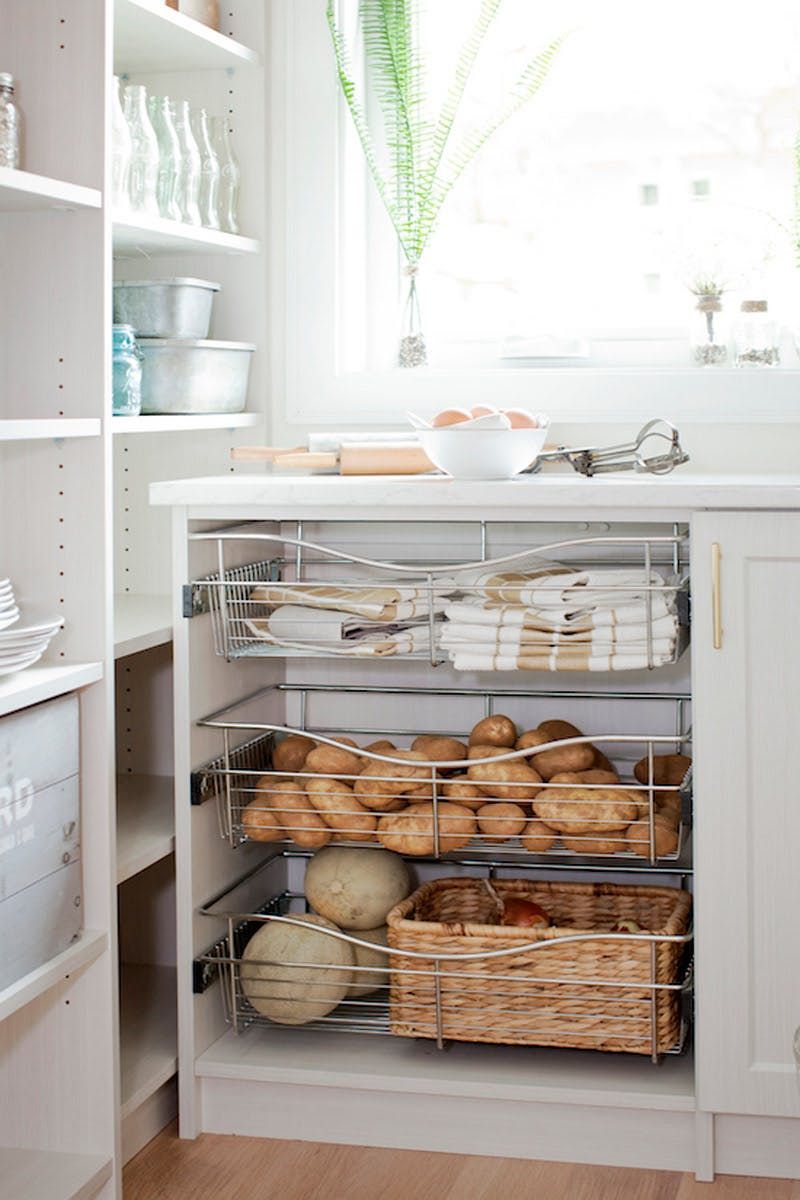 Arrange the items in the kitchen cabinet make you tired sometimes. Thus, you need to add some storage to keep them neat. Install a sliding basket organizer is a right solution to keep your kitchen still neat. This organizer has some versions, you can choose the size to adjust your space. Moreover, it is easy to install in a kitchen cabinet. Save your small items or hide a certain item in storage.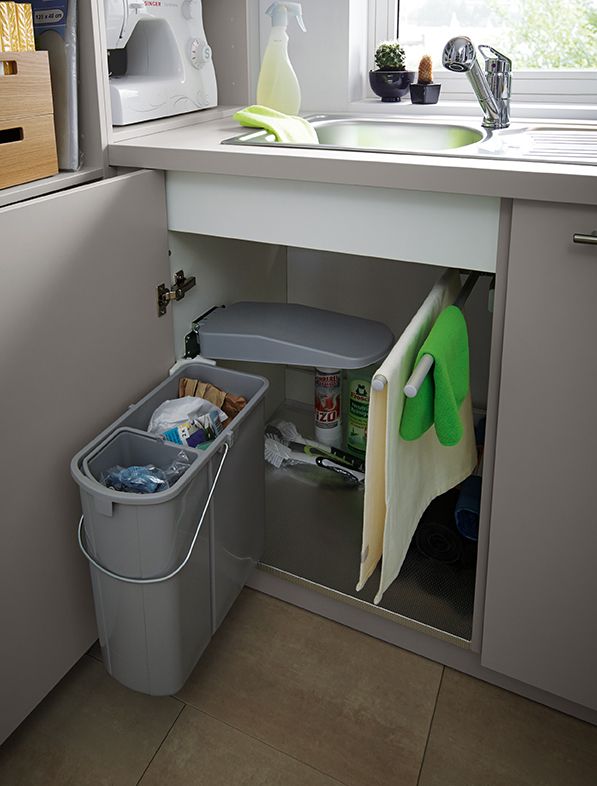 Maximize the space in every room is an important way to save more items. Even you can use unexpected space like space under your sink. Add storage under the sink by giving a roller rack or sliding basket. Besides, you can give more storage such as a towel holder and mounted mop. This storage is useful to keep the cleaning items like cleaning solutions, brush, small broom, and many more. Hide this storage by the storage door or using an attractive fabric.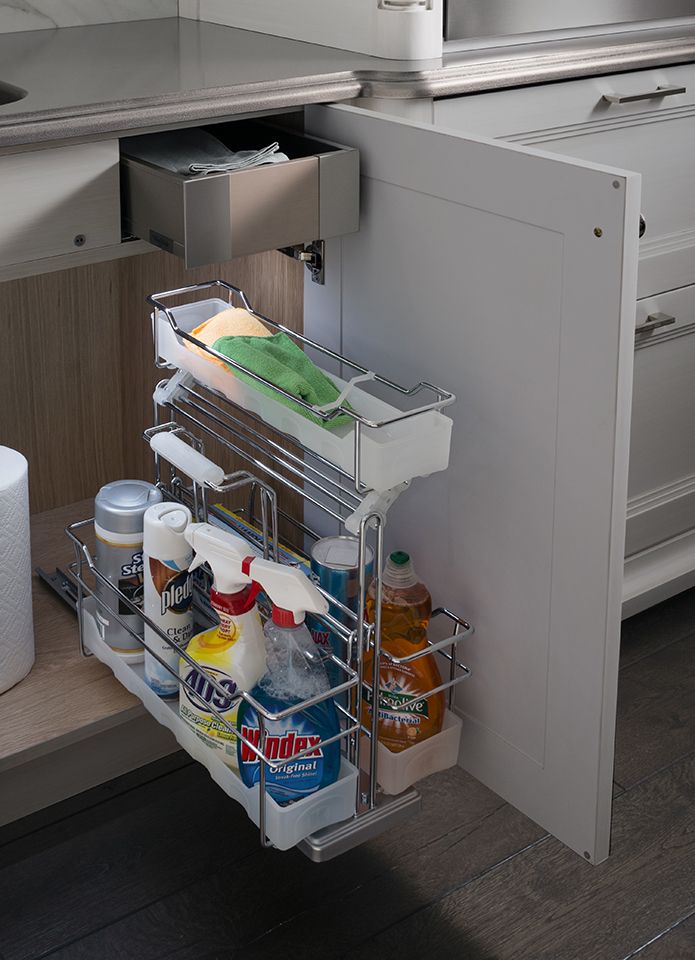 Some roller racks have four rollers on the feet. So, you can move this storage when you need it. This design helps you to bring the all items at once. Save more utensils in every plot. Peppermill, whisk, peeler, and other porcelain items in each plot. Moreover, you can arrange the food ingredients on each rack. Some small roller rack suits narrow space, so, it maximizes the space properly.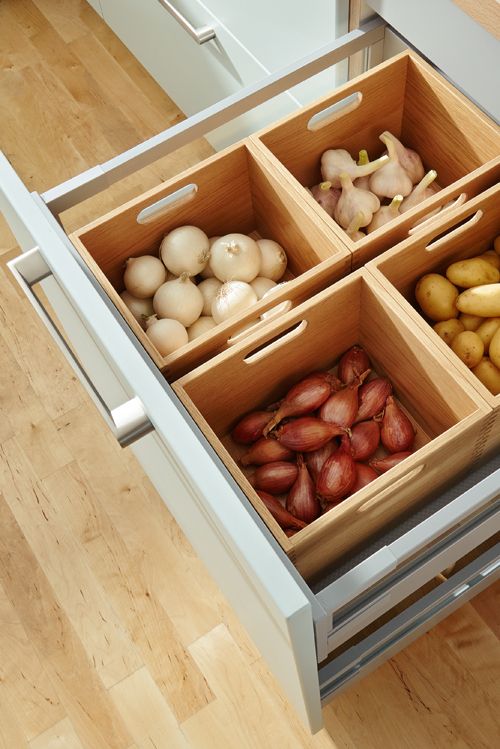 Having small boxes organizer is a common idea to arrange some items in the kitchen. This storage keeps your tiny items neatly and classifying them in each box. Arrange your spices in this storage, make a nice arrangement based on the colors or anything that you like. Don't forget to give space between the box, in case you want to remove the organizer, thus it is easier to take them all from your drawer.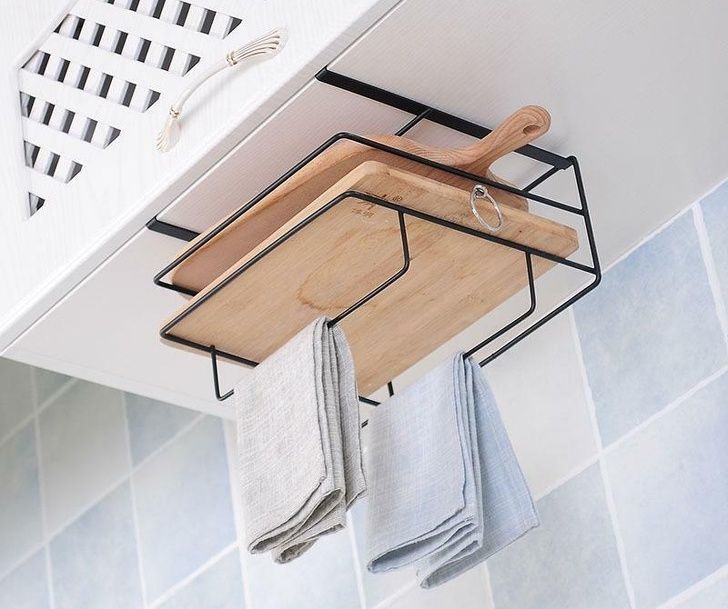 Make a clever impression needs the right proportion to arrange the items at home. So, some clever people use all spaces in their kitchen storage, even on the wall or beneath the mounted cabinet. This space is useful to install a hanging shelf, so it can hold more items such as kitchen towels, cutting boards, and trays. The hanging shelf is amazing storage to add to every kitchen.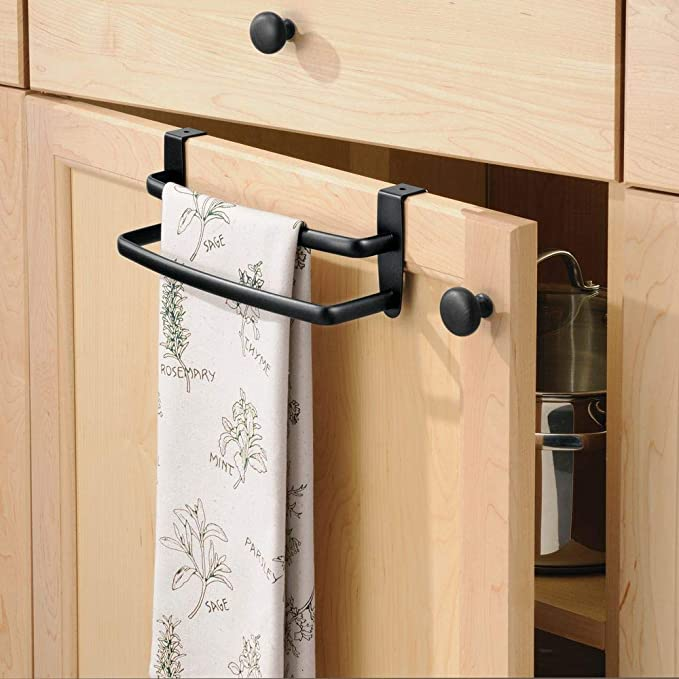 Relates to the previous kitchen organizer, but it uses the cabinet door to hang a towel rail. This towel rail has a slim design, so it suits any size to hang. Usually, it consists of two rails, the inside and outside rail. Thus, it gives more storage for your kitchen utensils beside the towel. It is better to hang the towel outside the door cabinet because you use it frequently and another dry towel inside the cabinet.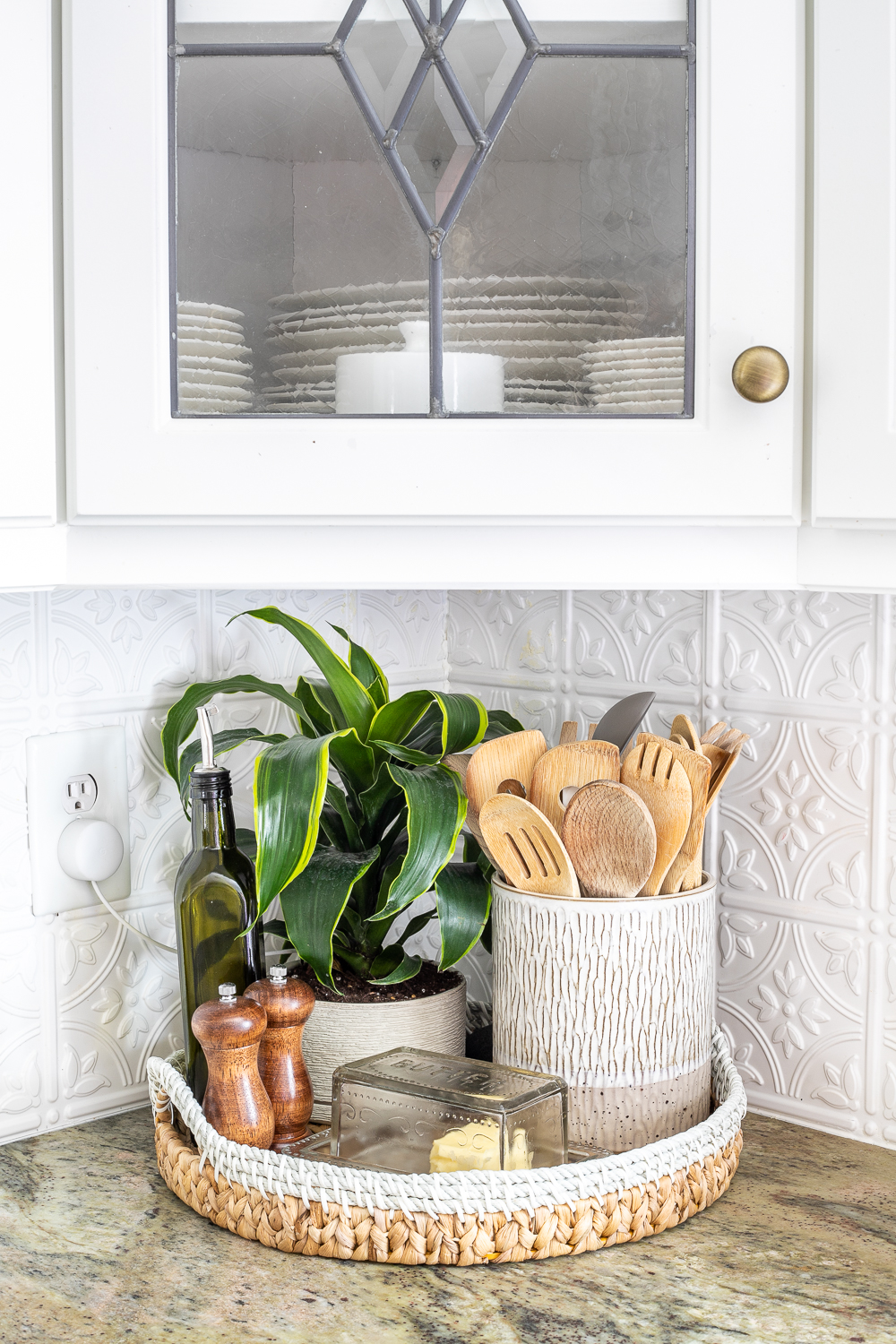 The tray is a simple thing to keep some items in a group. You can arrange some items that fit the space in your tray. This tray may contain the same items or at least the related items to use in a cooking process. You can arrange your items in this tray based on the materials, size, or function. This classification helps you find the items when you need them.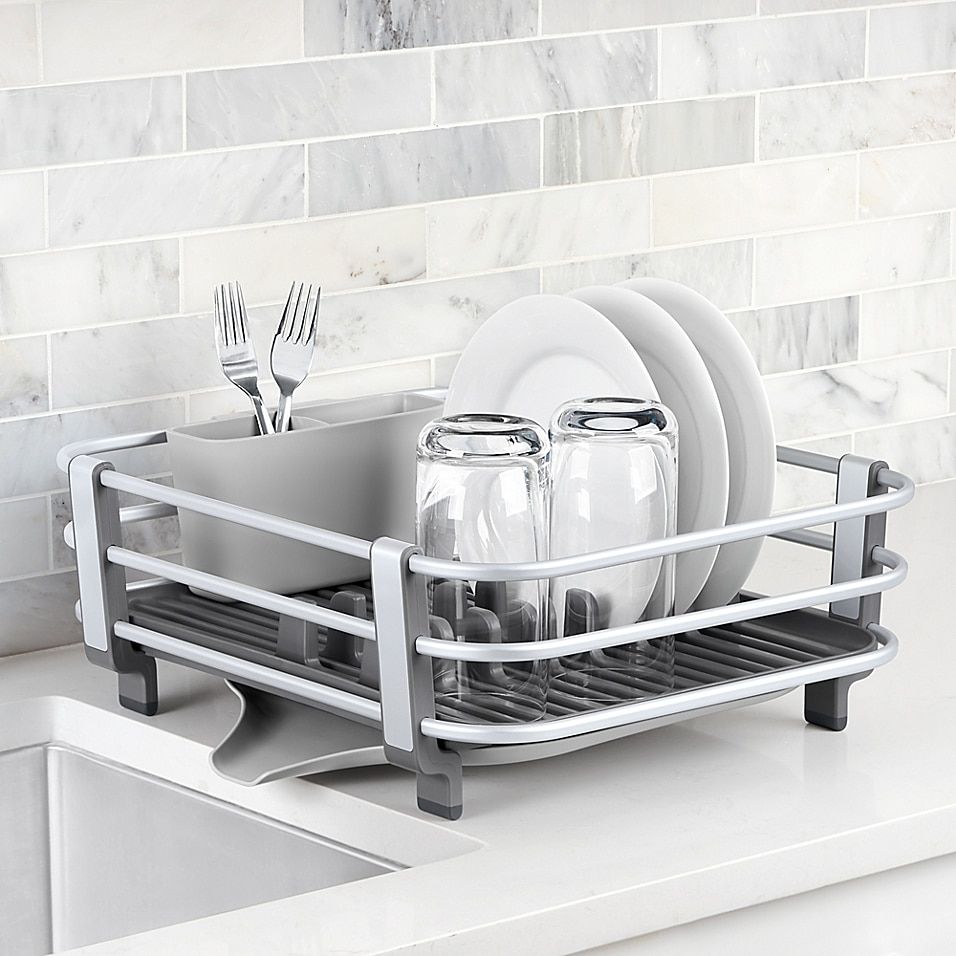 The next organizer is a dish rack to dry the utensils after washing them. This item is beneficial to dry the wet utensils. You can install it on your kitchen sink. It is beneficial to keep your kitchen board still dry and clean. Choose the dish rack with a direct sink, so the water will run properly. Moreover, this dish rack is easy to move if you don't use it for a long time.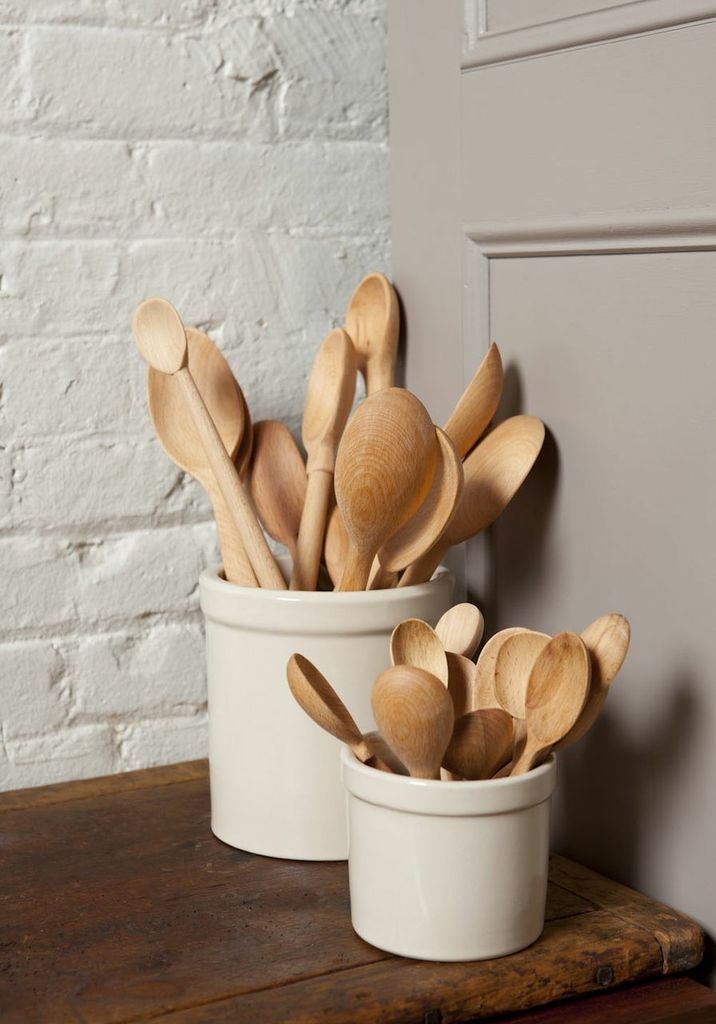 Another organizer you can install at home is a mug. This mug is useful to hold your kitchen utensils. It looks nice to keep the same utensils in a group like wooden kitchen utensils. Spatula, cutlery, wooden spoon, and wooden rolling pin are attractive to put in a mug with neutral colors. Besides, put some mugs in the corner of your kitchen board to create an interesting and neat impression in your kitchen organizer.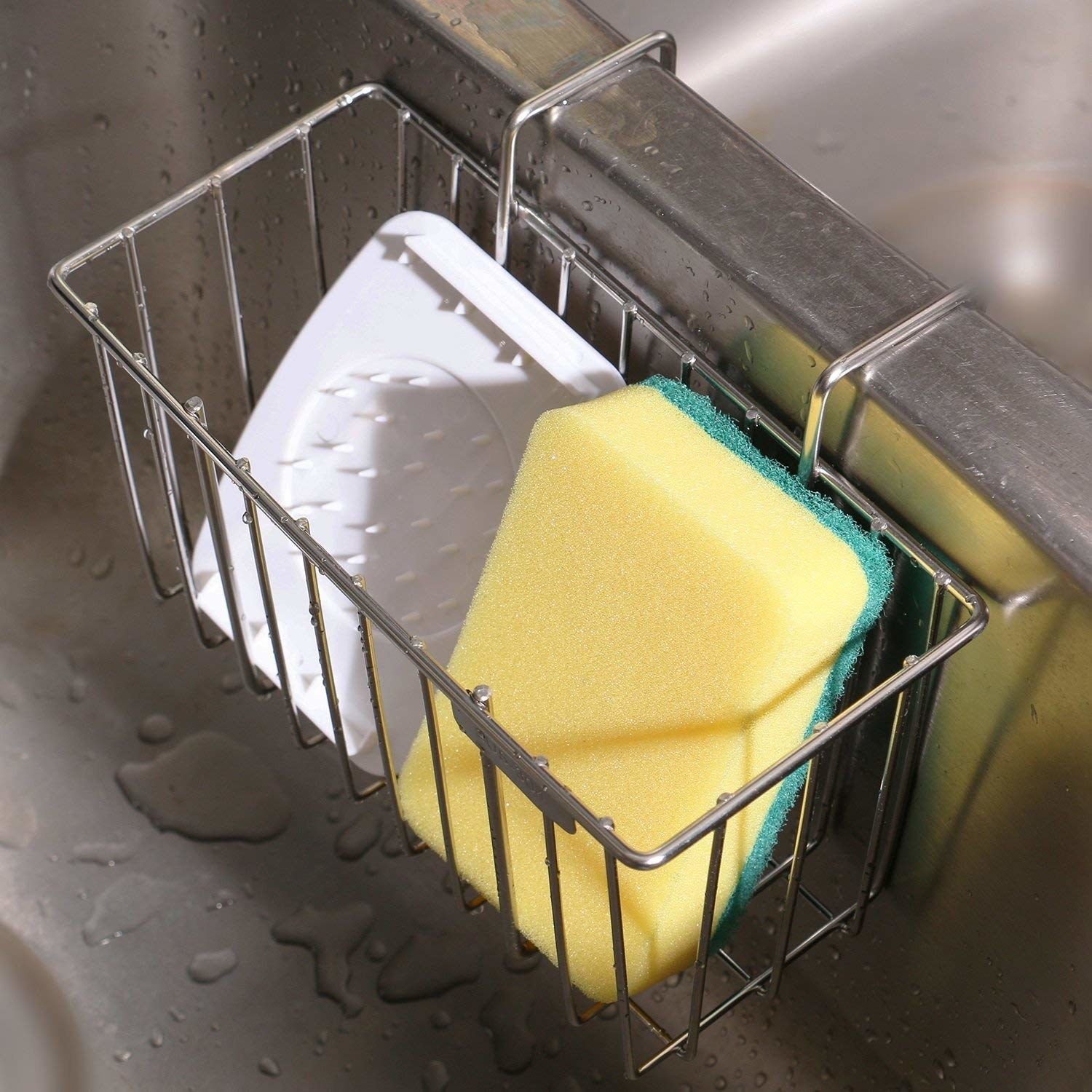 Create a neat layout in the kitchen requires maximal arrangement. Even in the narrow space, you can add small storage such as having a sponge holder. This small storage is an effective solution for you who are confused to put the sponge in the sink. A simple holder will keep your sponge clean, then the soap substance in this sponge will not spill on the material on your kitchen board.
Conclusion
Thus our discussion of Kitchen Organizer Ideas: Create a Neat and Comfortable Kitchen Layout. A neat kitchen represents the cleverness of the owner. You may want to have a clean and neat kitchen too. Thus, it requires the right arrangement from the kitchen utensils based on the space in your kitchen. You can maximize every space to save your kitchen items. We hope this article helps you to create a neat kitchen by having some kitchen organizers. May you get inspiration through these ideas. Happy decorating!