Druhomes.com – A sofa is one comfortable furniture for home design. Many various sofa designs will fit your living room. The material upholstery has a different texture on every sofa. You can find the best material for your living room by reading this post. Here, are types of sofa materials to update your living room furniture. Let us discuss 17 Types of Sofa Material Ideas: Choose Your Favorite Upholstery!
Cotton Sofa for A Stain-Resistant
Cotton is a popular fabric material. It is beneficial for many things, especially for sofa upholstery. This material is durable and won't hold up when you use it as an upholstery. Moreover, cotton is easy to maintain. Also, it is stain-resistant, so you don't need to worry about using this fabric.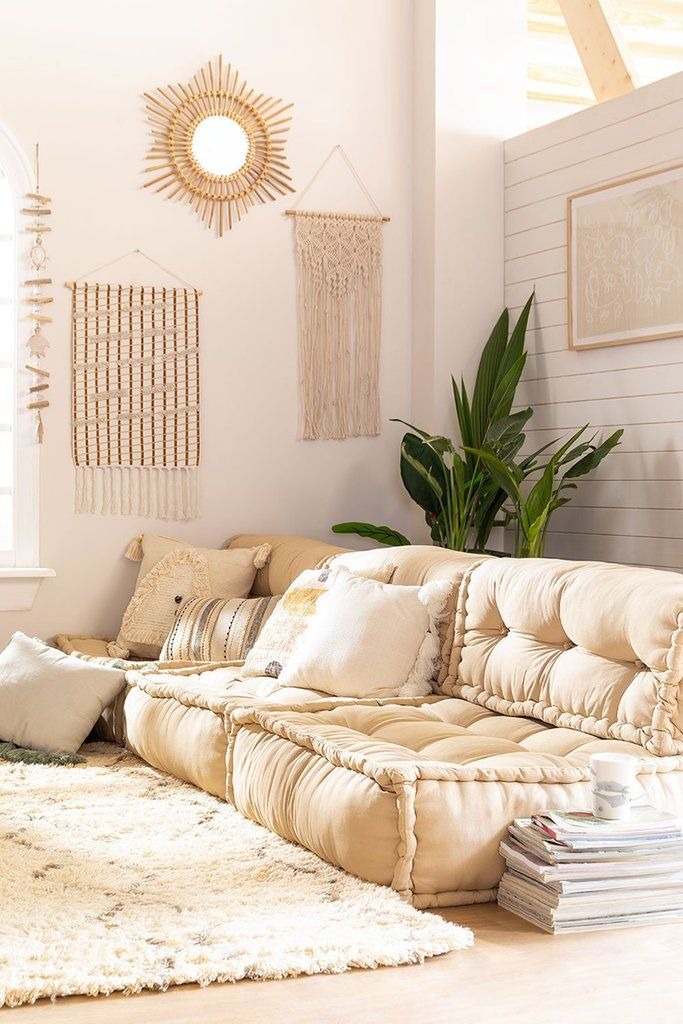 Look at this idea. This comfy sofa has a catchy design. The cotton material fits well as an upholstery. There are some cushions to make it more comfy. Besides. this sofa is versatile because you can separate every seat.
1 of 17
Suede Sofa with Glamour Impression
Suede is a stunning fabric for sofa upholstery. It looks like a high-end glamour sofa when you cover it with Suede material. Also, various colors bring different nuances to your living room. Then, add some cushions to sweeten the interior. It is more interesting to add a wool comforter to your sofa.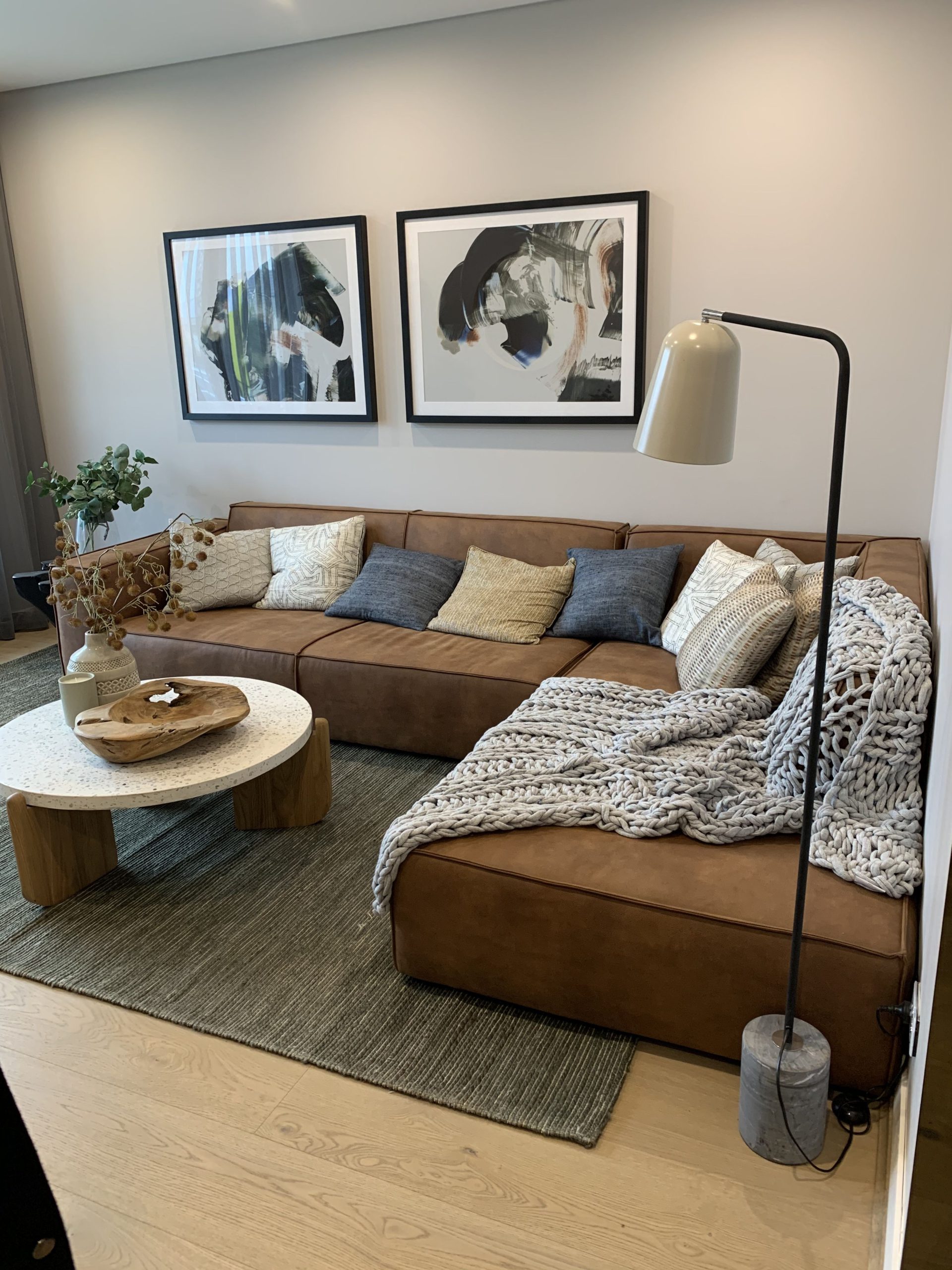 Despite that, some people maybe don't like this material. Also, it gets dirty so quickly sometimes. Suede material sometimes looks boring but you can find the best color and design to refresh it. Ensure you get the right design like this idea. It is a calming living room with a brown Suede sofa.
2 of 17
Leather Sofa for An Industrial and Classic Design
Leather upholstery is identical to Industrial dan Classic design. It is a common material that brings an elegant impression to an old interior design. This material has various colors, patterns, and textures. Also, it is popular stain-resistant.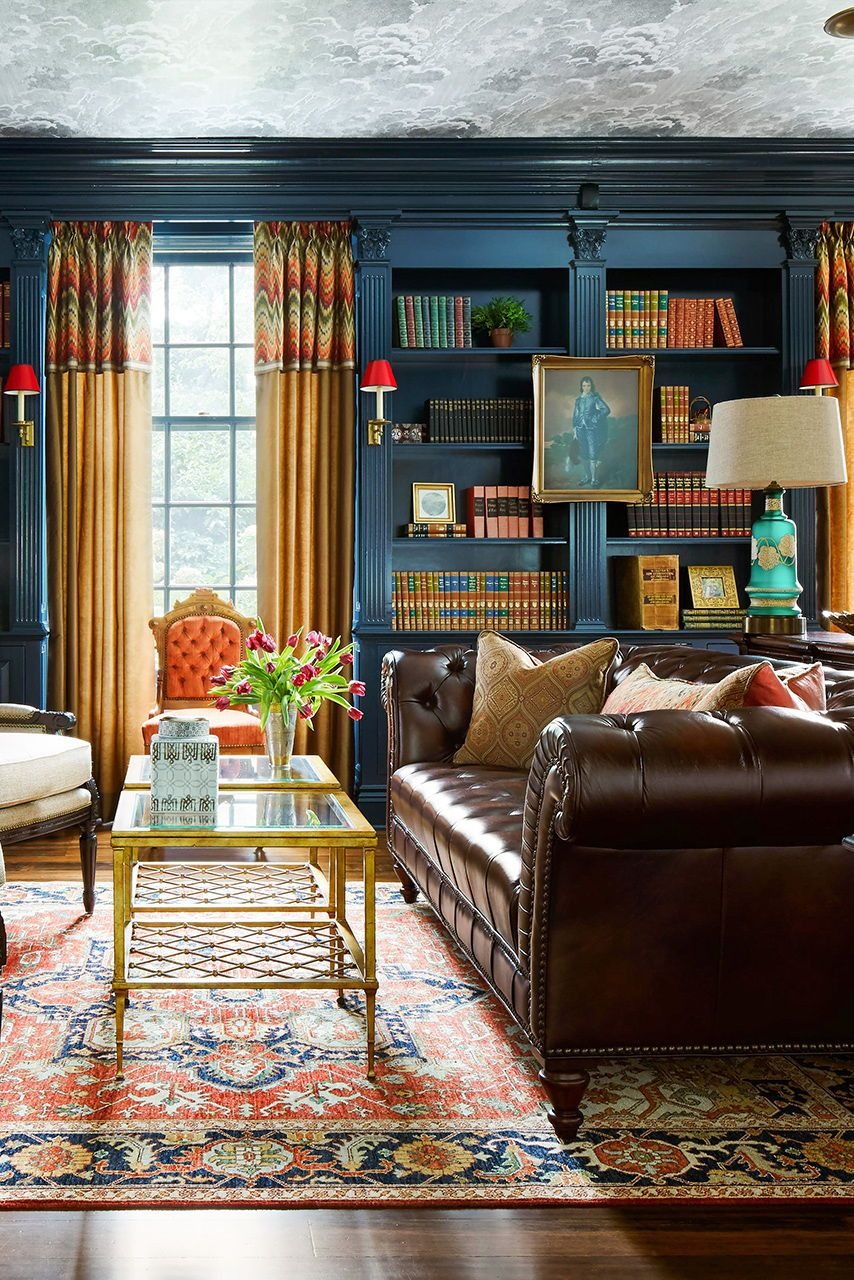 Thus, you can use this material if you want a durable sofa. It is also easy to clean a leather sofa. The glossy material is an important element that makes it perfect. Also, this material is flexible for long sitting. Despite that, a leather sofa can't absorb heat, so you will get sweat or feel warm quickly when sitting on it.
3 of 17
Linen Sofa for A Luxurious Feel
Linen sofa will bring a luxurious impression. Linen is a fabric material that fits a living room sofa. It is an ideal choice for an adult homeowner. You can match it with other colorful accents in this room. Cushions and comforters are interesting for this sofa.
Moreover, this material has various designs. The Linen upholstery is comfortable for a long couch. Despite that, Linen can't keep its surface neat. There are some wrinkles on it after years around. Thus, you can consider this material to be on your list.
4 of 17
Wool Material for Kid-Friendly Sofa
Wool has a soft texture. It is a common material to improve warmness on a sofa. Some people use wool as a comforter but you can use it as an upholstery as well. This material is durable and won't declutter your living room interior. It is an ideal choice for a good-looking living room.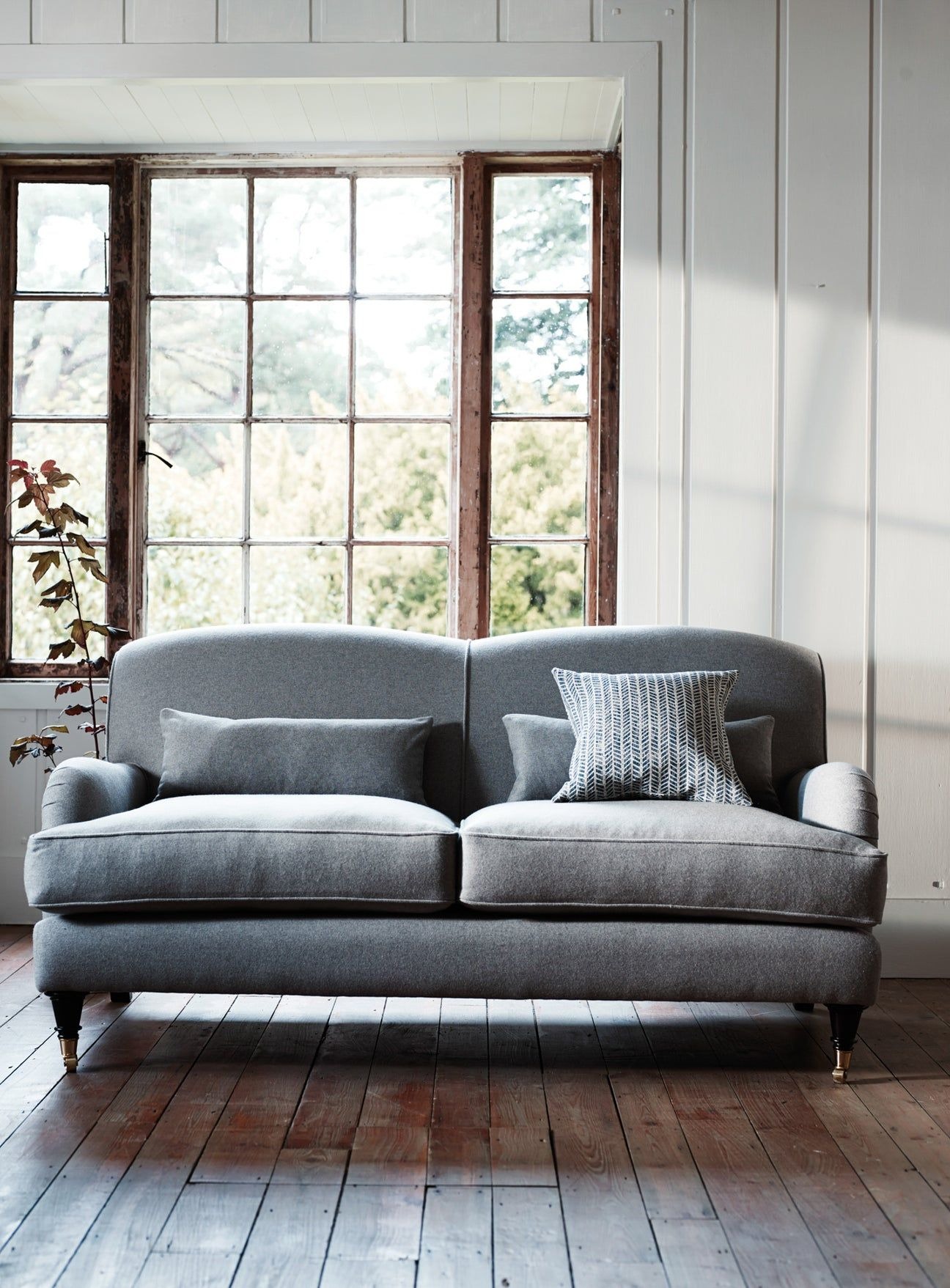 Besides, it is easy to clean wool sofas. Use a vacuum over the stain. It is better to use regular cleaning to remove dust. Moreover, wool sofas won't be wrinkled for long use. Despite that, the wool sofa may be not good enough to use during summer because it retains heat.
5 of 17
Polyester Sofa as A Non-Allergenic Material
Polyester will be your nice choice for a non-allergenic upholstery for a sofa. This material is made of synthetic fibers. Polyester only has a few risks of sneezing and skin reactions. Thus, it will be safe for homeowners who want beneficial material. Also, this material is durable if you plan to use it for years.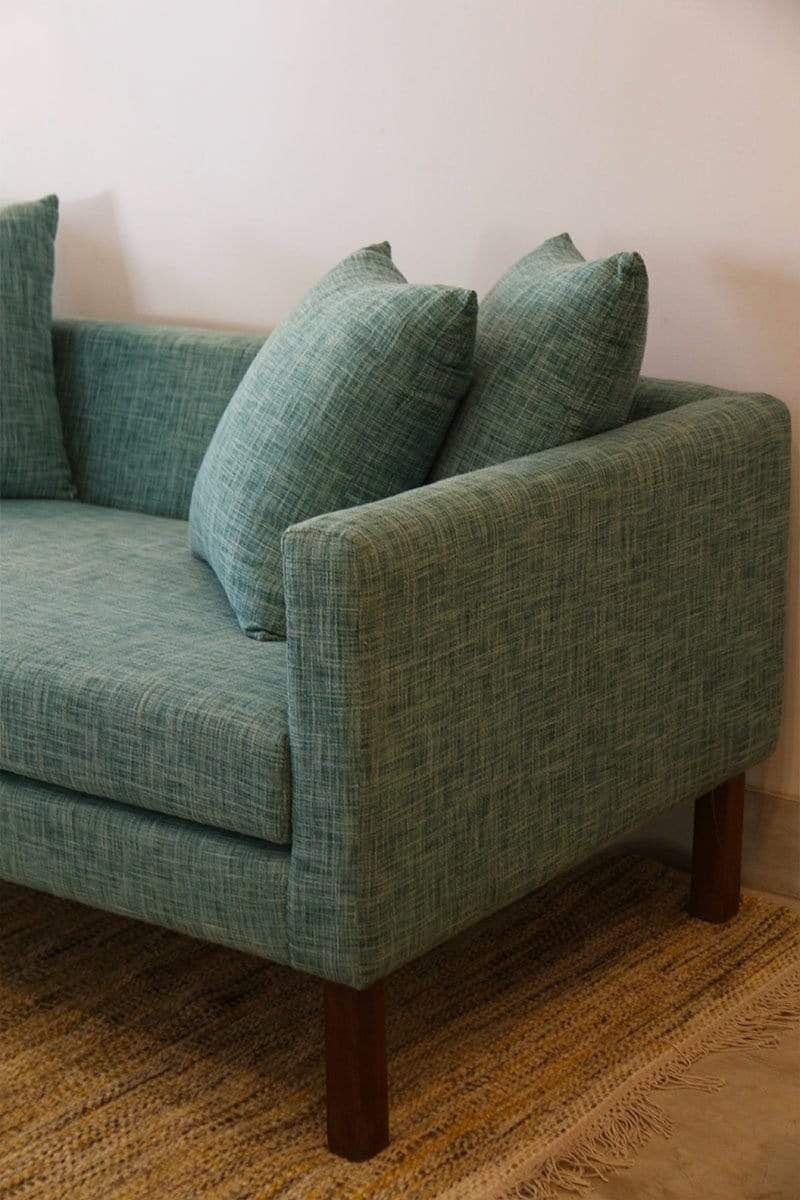 The polyester sofa has little damage because it uses a strong material. Besides, polyester is stain-resistant. Also, this material is stunning for interior design. It looks like an interesting leather sofa. You can choose this material to make an attractive living room.
6 of 17
Velvet Sofa for An Elegant Impression
Velvet is a popular material for almost all interior designs. It is a common accent for an Art Deco interior. Velvet material will bring a luxurious impression with a classic style. Thus, you can use velvet upholstery to get a bold accent in your living room. It looks more attractive to match it with contrasting accents.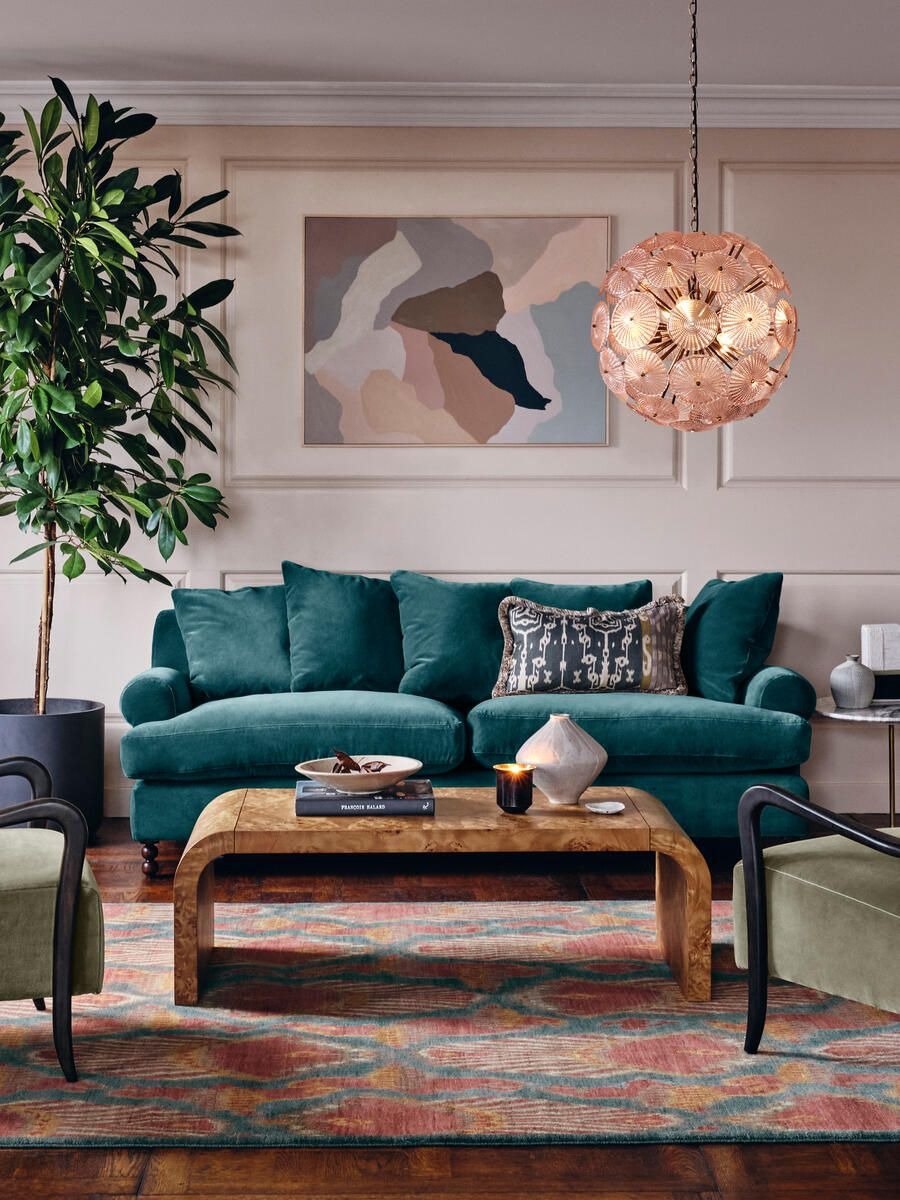 Furthermore, velvet is easy to clean as you can use a vacuum over it. The soft and furry textures are water resistant to any spill but it requires a quick cleaning before absorbing it. Look at this idea. This velvet sofa looks stunning in this elegant living room. The bold blue-green color fits well on a colorful carpet.
7 of 17
Jute Fabric for A High-Breathability Sofa
This is another beneficial fabric for sofa upholstery. Jute fabric offers high breathability for your living room sofa. Also, it retains moisture on its surface. As heat retention, Jute fabric won't make you feel warmer when sitting on it.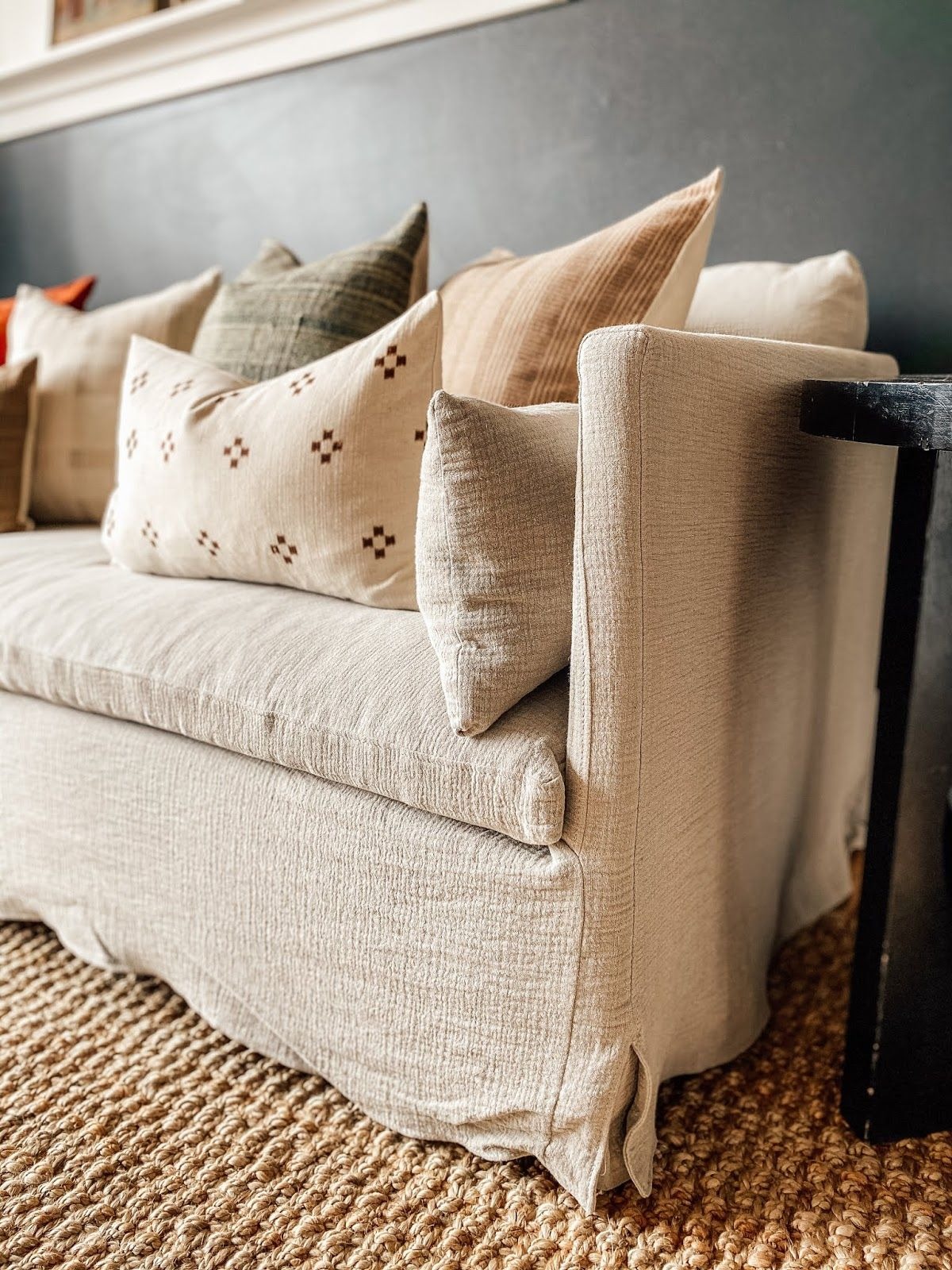 Moreover, Jute fabric has a low stretchability. Thus, this material won't have many wrinkles for long using. It keeps your living room looking neat and attractive. Despite that, some people may don't like the coarse texture but it is still worth using this. Jute fabric can be your next choice for sofa upholstery in your living room.
8 of 17
Nylon Material for A Stain-Resistant Sofa
Nylon is another material for a stain-resistant sofa. It offers a strong material as resistant to damage. Nylon is considered to be an ideal fabric for upholstery. You can even use it for years without losing its colors. Nylon will stay in its nice character when you clean it.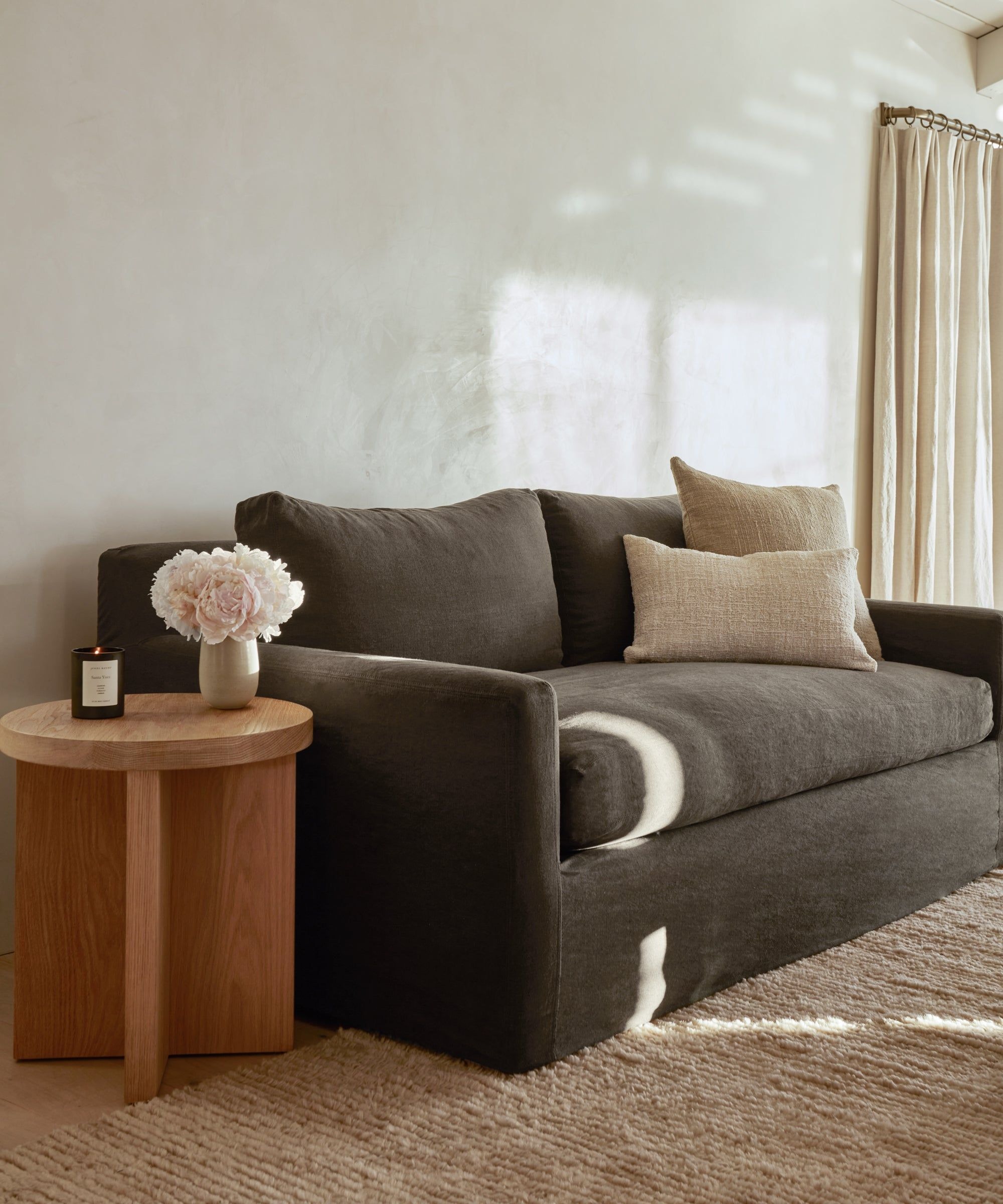 Look at this idea. This living room has a stunning Nylon sofa. It has two cushions with light brow color. This color relates to a dark brown sofa. Moreover, this Nylon sofa is more stunning with contrasting colors. Also, there is a beautiful flower on the side table. You can copy this design to update your living room.
9 of 17
Chenille Sofa with Durable Materials
Durable furniture will save on your cost for years. You don't need to buy new furniture to change the broken parts. Here, is a Chenille material for a durable sofa. For your notes, don't put Chenille sofa under exposure sunlight for a long time. Chenille sofa is interesting for a Modern living room. It has various colors that will fit the interior.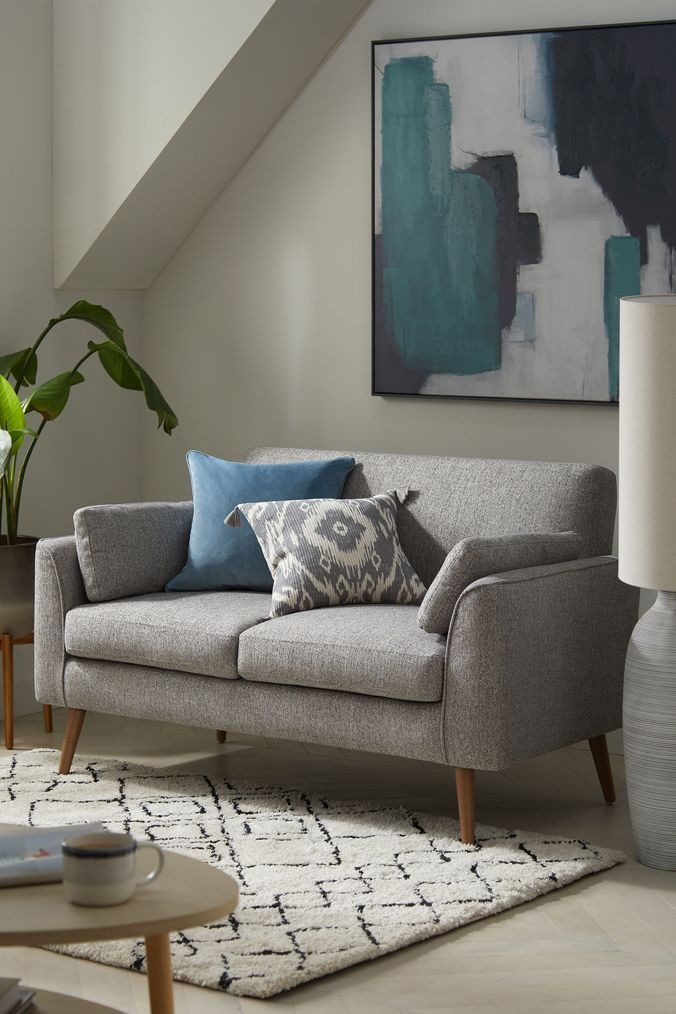 Chenille material is easy to clean. Also, this Chenille sofa has a soft and comfortable texture. Look at this idea. It is elegant to use a dark grey color. Some cushions relate to the sofa. Moreover, you can use another Modern accent like a geometrical coffee table.
10 of 17
Acrylic Sofa for A Comfortable Seat
An acrylic material sofa is a nice upholstery for a sofa. It is a choice for wool. If you can't find wool upholstery, maybe you can find Acrylic upholstery. It has a soft texture like wool. Acrylic material will make your living room more stunning.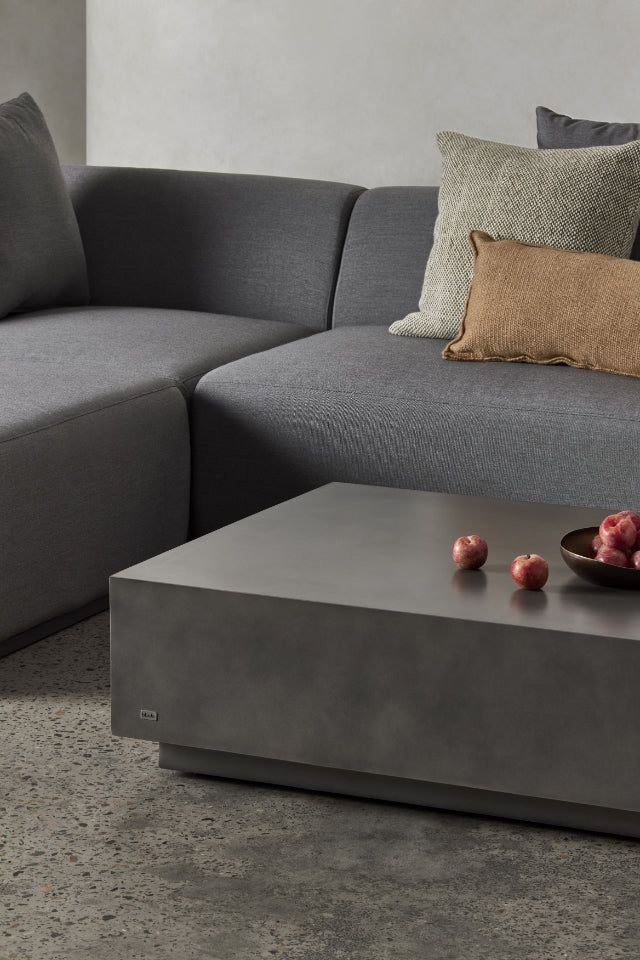 Furthermore, Acrylic material is resistant to tears. It won't get many wrinkles after sitting on it for hours. Moreover, Acrylic sofas will stay in their color for years of use. Therefore, Acrylic material can be your next upholstery for the living room sofa.
11 of 17
Microfiber Material for An Easy Cleaning Sofa
Microfiber is a beneficial material for a living room sofa. It is easy to clean because of its surfaces. Also, Microfiber has a soft texture that brings a comfortable seat. Microfiber is commonly made of Polyester materials or a combination of Polyester and Nylon.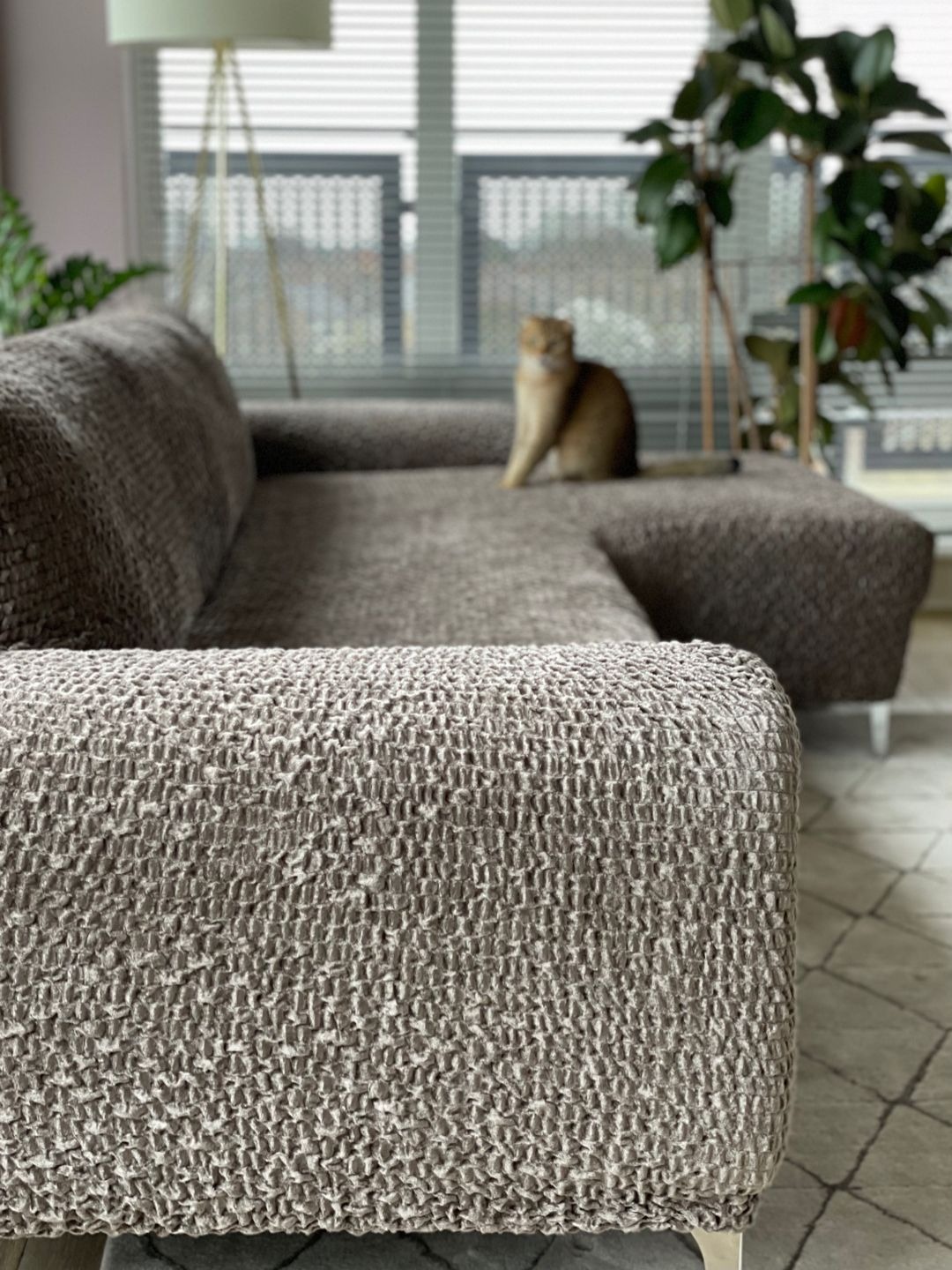 This material is stain-resistant. You can use this upholstery to update your sofa. It offers many colors to choose from. Microfiber upholstery will cling onto dust, dirt, and hair better than others. Despite that, Microfiber is not good enough for pets.
12 of 17
Vinyl Material for An Alternative Leather Sofa
The leather sofa is an attractive seat but many leather sofas are expensive. Vinyl material can be your choice. It is the best alternative to a leather sofa. Vinyl is cheaper but has a very similar appearance to a leather sofa. Also, it offers a nice toughness for your living room sofa.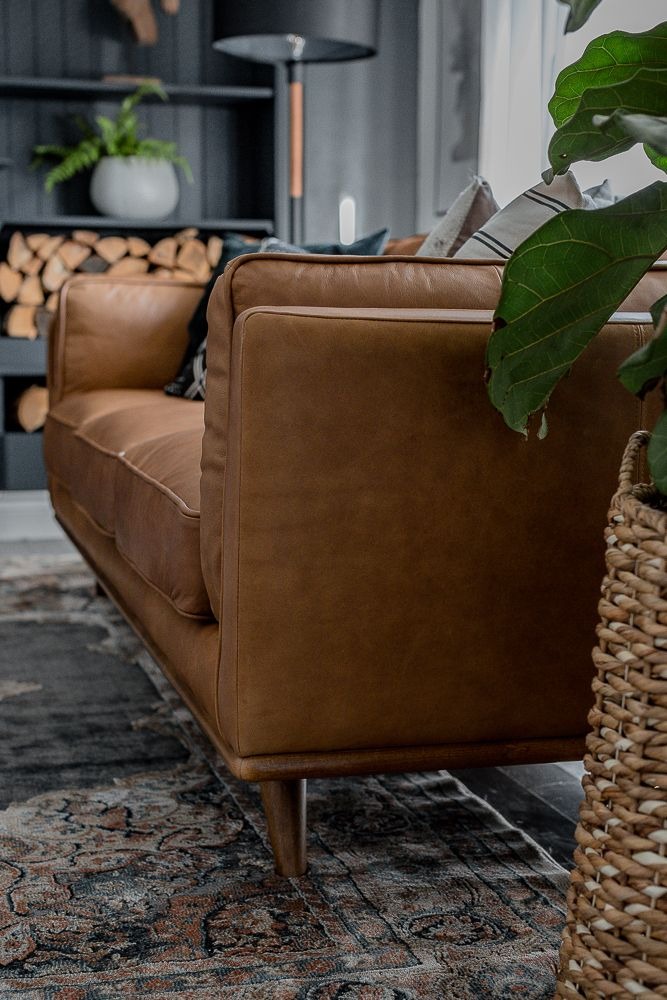 Vinyl material won't make many wrinkles on its surfaces. Let's see this idea. This living room is quite attractive with a brown Vinyl sofa. It brings an Industrial impression. Despite that, as a low version of leather, Vinyl can crack over time than leather.
13 of 17
Silk Material for A Strong Upholstery Sofa
Silk is a strong and resilient fabric. Many people use silk upholstery to update their living room sofa. This is a natural fiber with high strength. You can use silk upholstery on your sofa. It offers many colors and designs that bring a new season to the living room.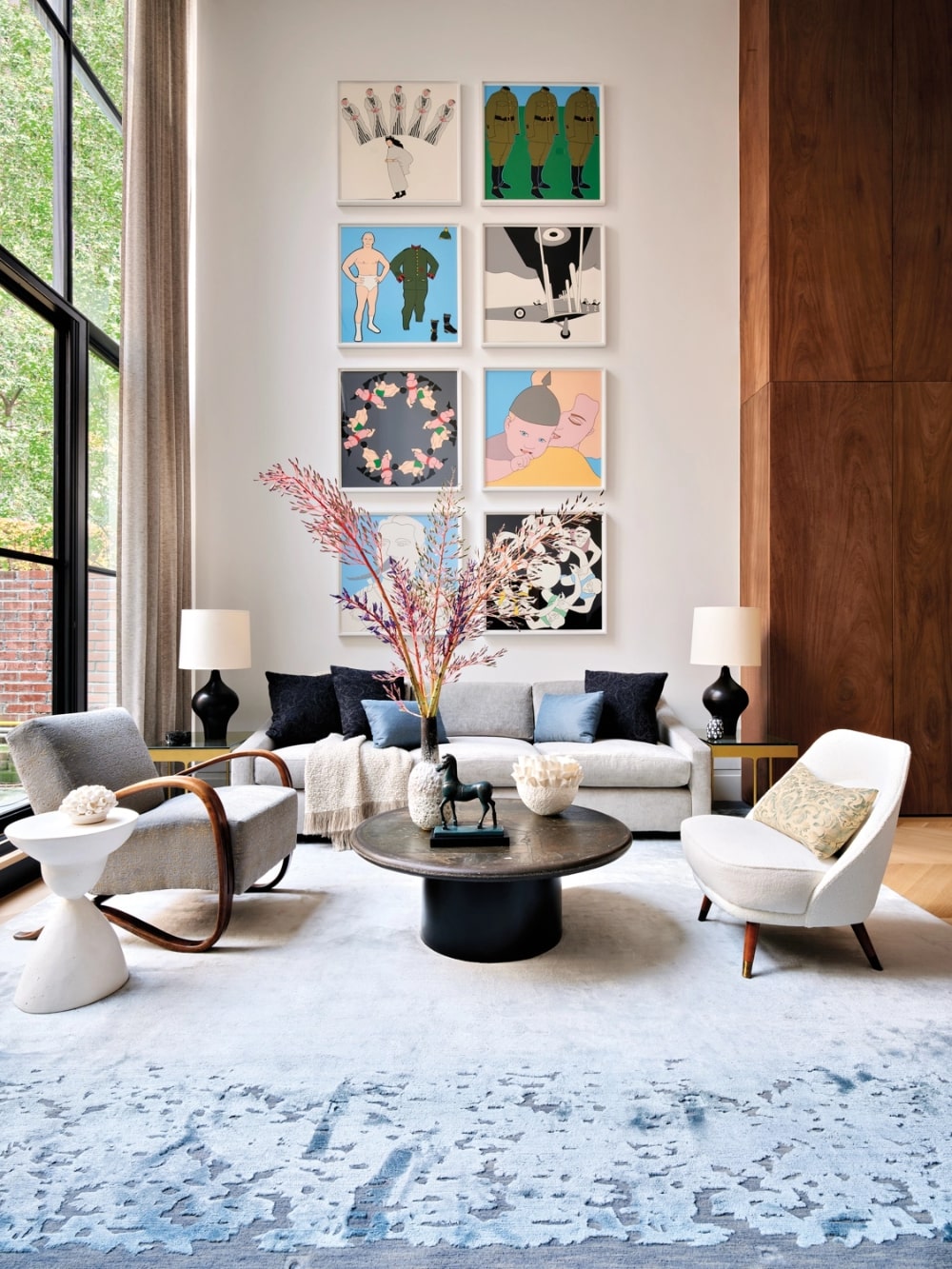 The silk sofa resists wrinkling. Therefore, it is okay to use silk for a living room over time. As a resilient material, silk won't declutter the sofa. It stays well in its color and won't fade. Besides, a silk sofa is more stunning to get contrasting accents.
14 of 17
Olefin Material for A Synthetic Sofa
Synthetic fabric is durable. You will see it stays cool over years of usage. Olefin material is similar to synthetic fabric, Chenille. It is also sun resistant. Therefore, the Olefin sofa will keep its colors over time.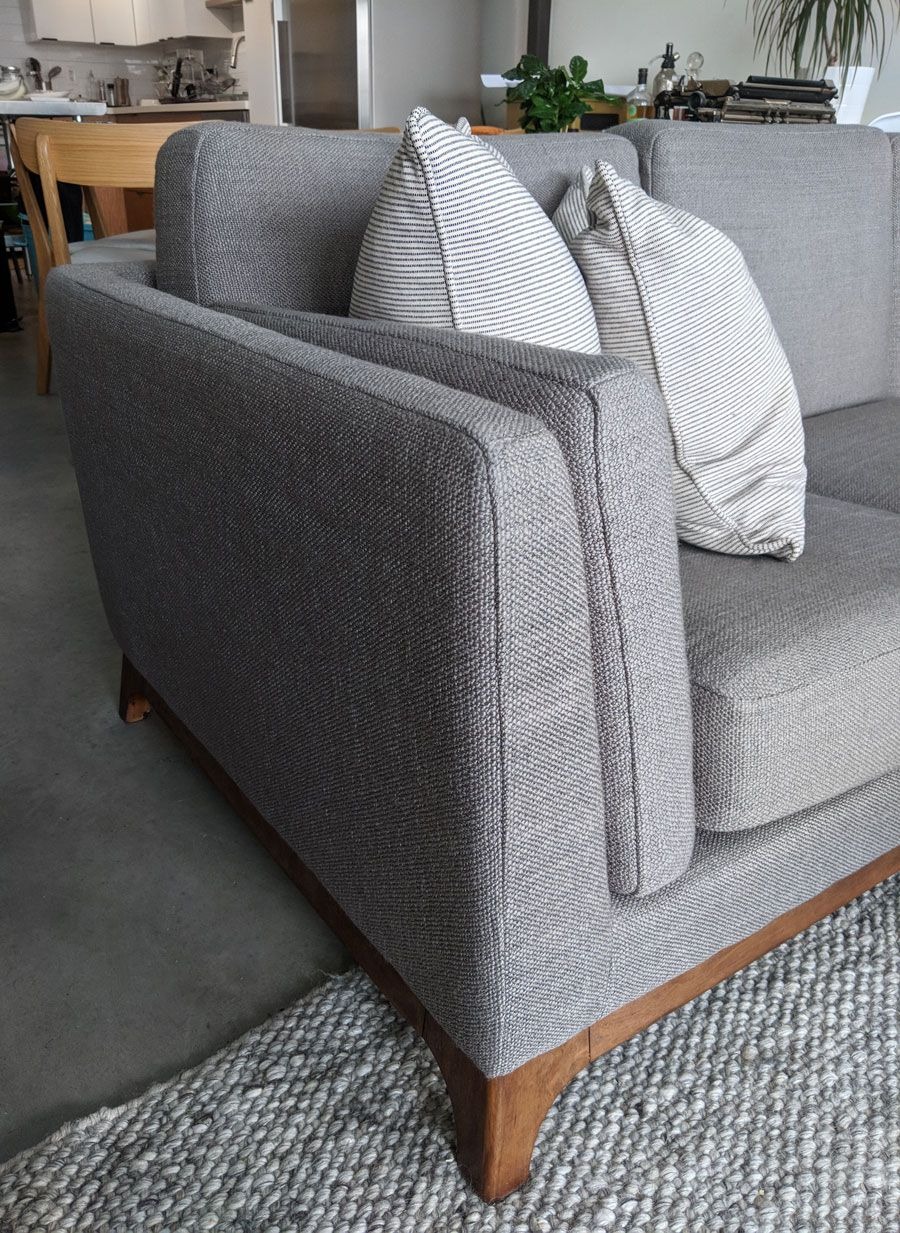 Also, this fabric is stain-resistant. You can clean Olefin easily every three days. Besides, Olefin is an ideal choice for heavy usage. It looks attractive to decorate the Olefin sofa with cushions. Let's see this idea. It uses stripped white and grey covers.
15 of 17
Rayon Fabric for A Long-Lasting Upholstered Sofa
Rayon isn't a new fabric. Some people use it as a cloth material. Also, rayon is interesting as a sofa upholstery. It is made of wood chip fibers. Also, rayon is a durable material that lasts for years.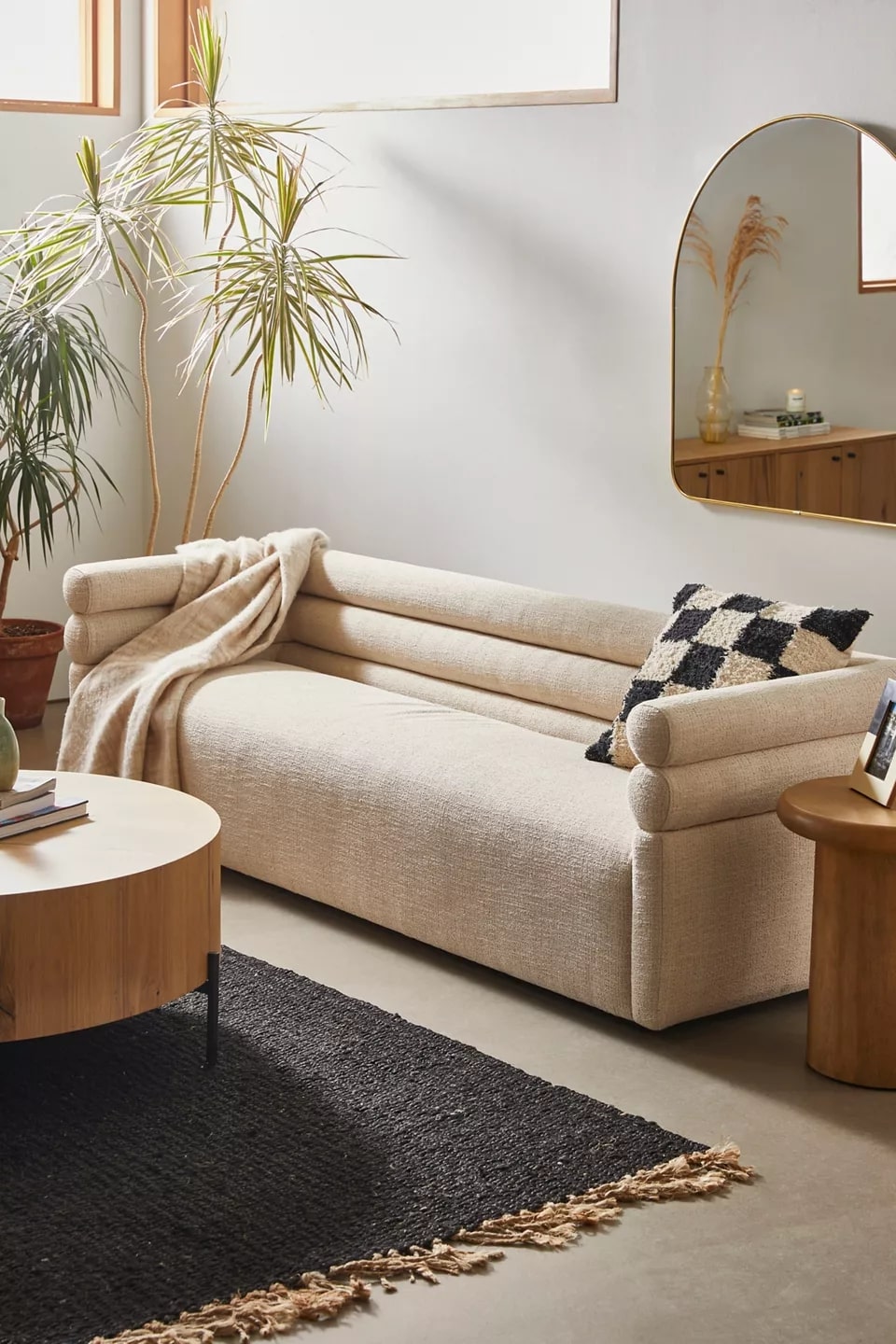 Look at this idea. This rayon sofa is matching the living room interior. The neutral color brings a fresh impression. Also, rayon upholstery has a soft texture. It is moth and mildew resistant. Therefore, it is beneficial to use rayon for your living room sofa. Moreover, rayon material isn't expensive.
16 of 17
Leatherette Upholstery for An Attractive Sofa
Leatherette is a synthetic material like Chenille and Olefin. It looks like plastic-based upholstery. Besides, Leatherette has a nice timber smell. You can use this material to update your upholstered sofa in the living room. Most Leatherette upholsteries are cheap.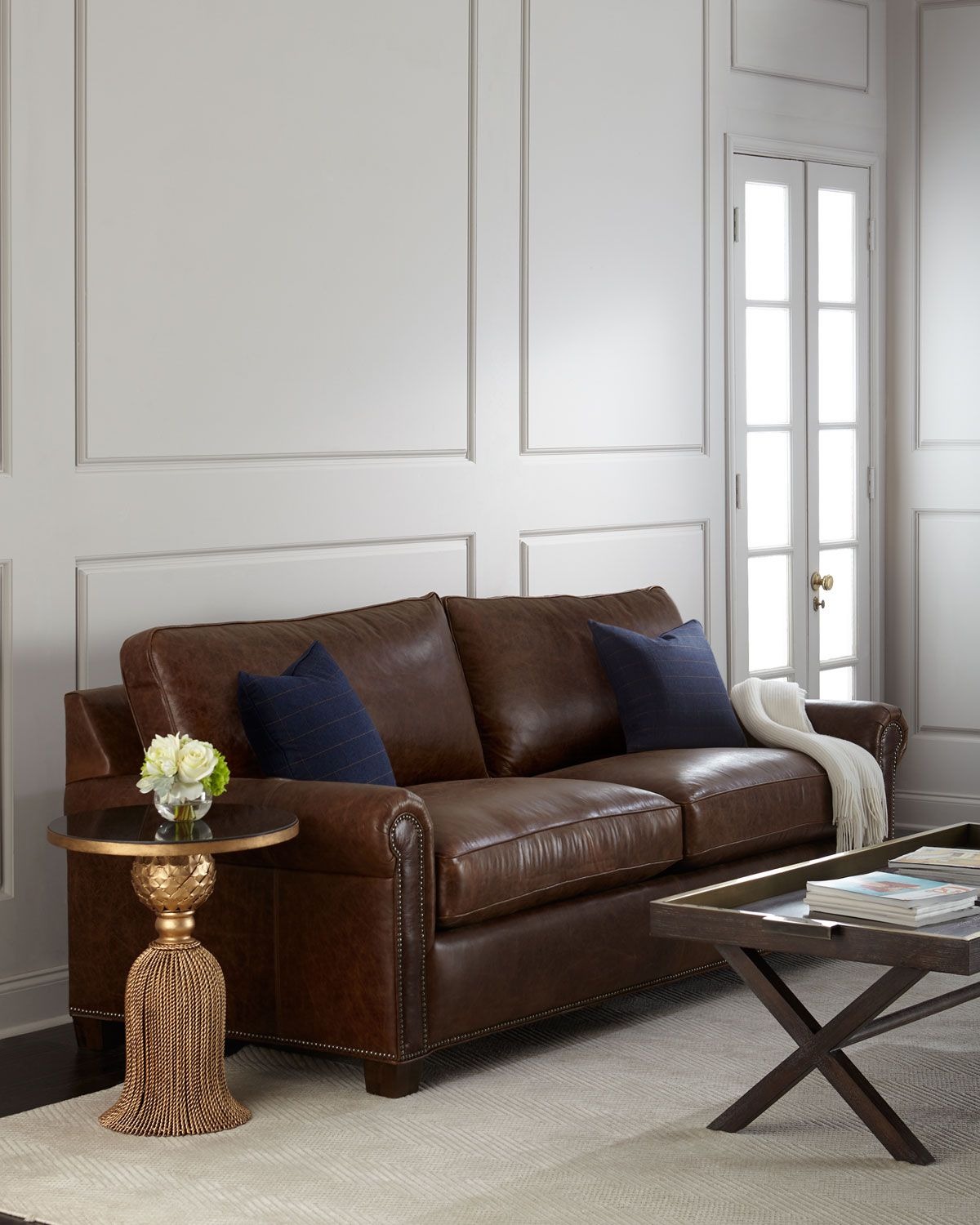 Besides, this material is beneficial to add a natural leather-like impression. It fits well on any living room interior. Moreover, Leatherette is a durable material for the sofa. Other benefits are water resistant and easy to clean. Despite that, many people only use Leatherette for a few years because it will wear out over time.
17 of 17
Thus are 17 Types of Sofa Material Ideas: Choose Your Favorite Upholstery. Every material is beneficial to update your living room sofa. Also, every material has characteristics that will give pros and cons during its usage. Therefore, it is better to consider every material before choosing an upholstery. Hopefully, this article is helpful for you to find the best sofa material for your living room. Good luck!