Druhomes.com – Bedrooms for children are important for you to create comfortably and beautifully in your home. Sometimes, we find a unique design of bedroom kids in someone's house. They design this room with a special decoration in childhood theme. This design has a purpose because bedroom kid has a different design that is important to stimulate their growth. They need inspiration when doing activities in the bedroom. Designing a bedroom is indirect support for little girls to always be happy. For that, in this article, we will discuss Simple Bedroom Makeover Ideas for Your Little Girls. Let's discuss!
Beautiful Bedroom with Flowery Sticker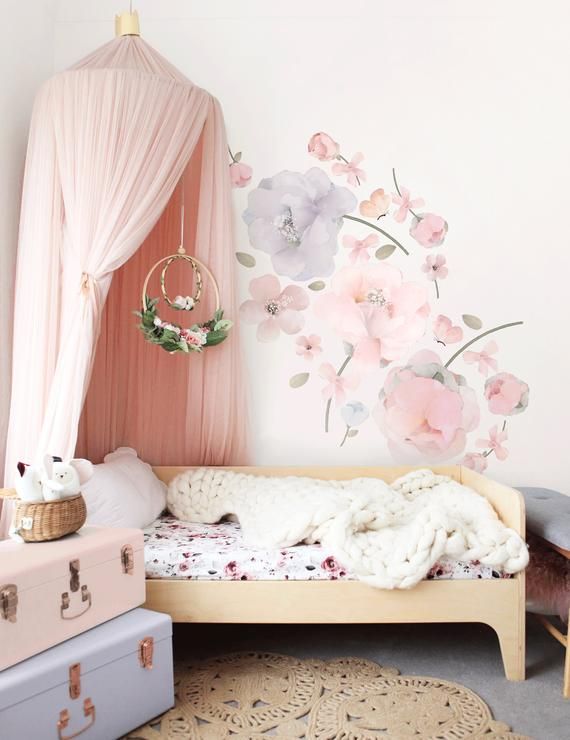 Using a wall sticker in a bedroom gives a different impression. Many attractive designs that you can find to makeover your kids' bedroom. Even you can choose floral patterns to create a feminine atmosphere. To complete your interior design, you can add floral bedcover or other floral accents in a bedroom. Use cheerful and soft colors, these colors will calm your mind and give a clean impression.
Bedroom Makeover with More Storage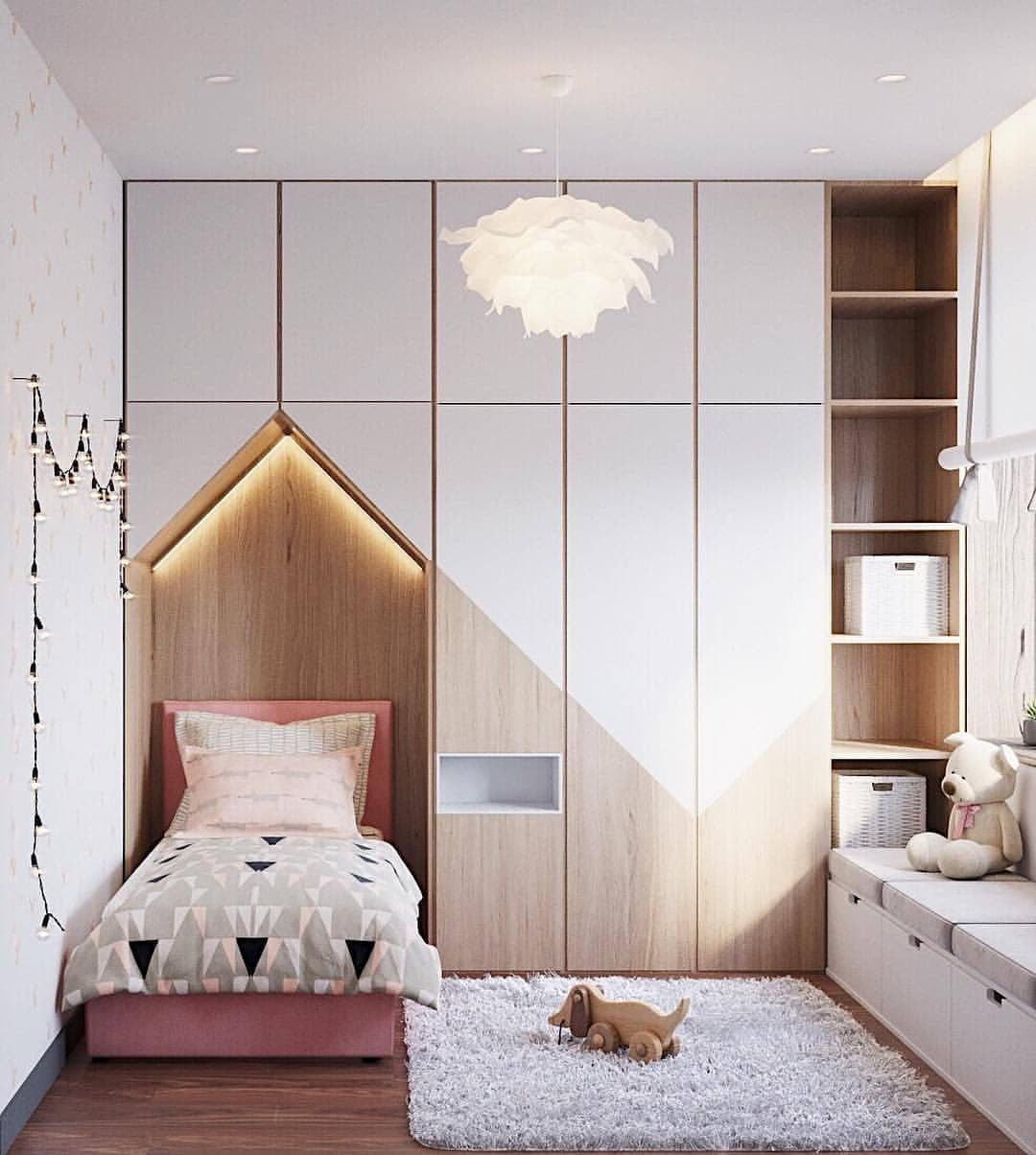 Storage in a bedroom is an important thing to have. This furniture is useful to save the stuff in your bedroom. Makeover your kids' bedroom by arranging the storage to keep this room looks neat. You can add some doorless vertical storage and put one horizontal storage like a trunk. This storage is good for your kids' bedroom decor because it saves lots of stuff in one room. Match the furniture by using neutral colors.
Makeover the Table Set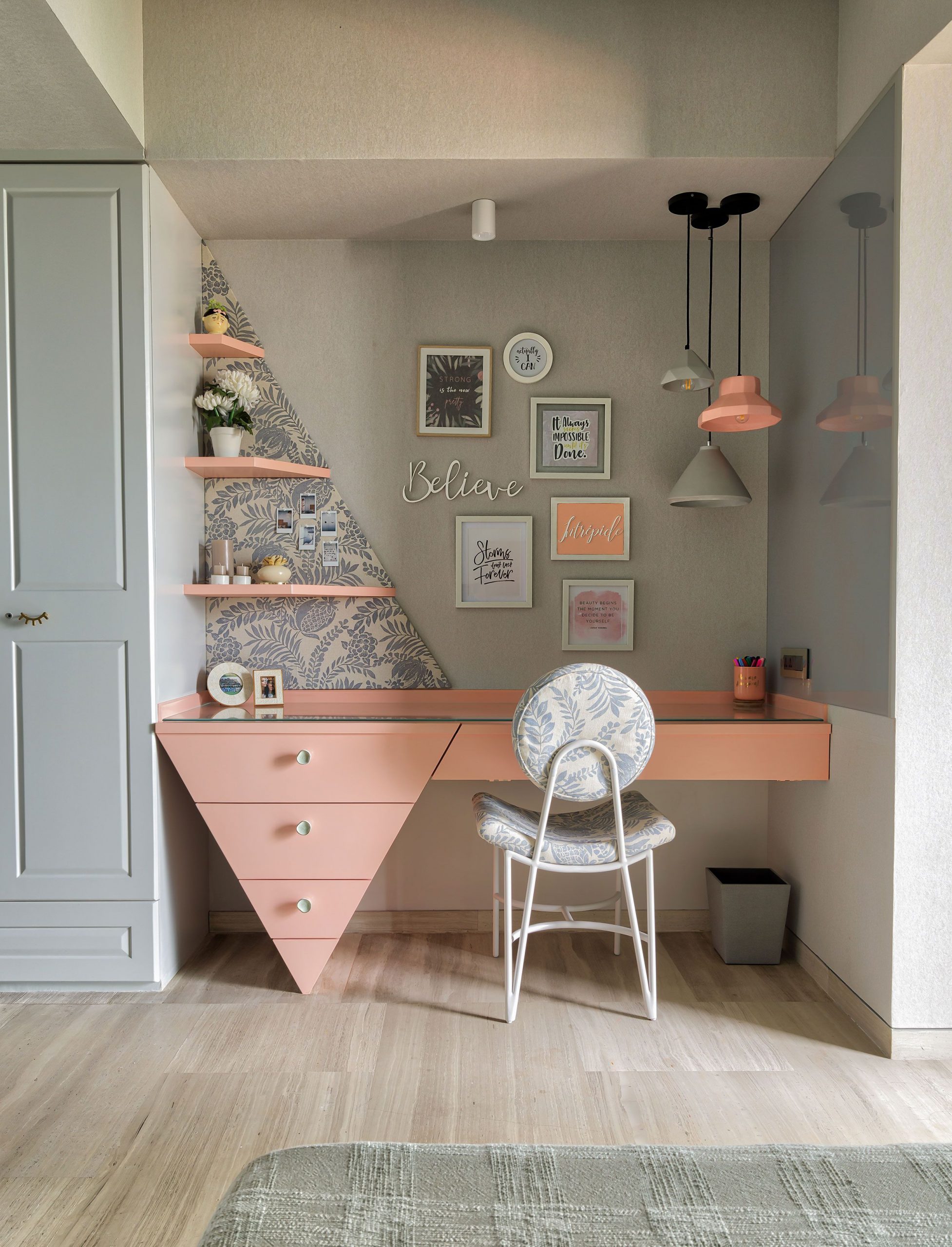 Designing a bedroom for kids needs to consider some elements. This room should provide a comfortable design by having at least a table set for study, dressing table, and wardrobe. The table set with a low-back chair is nice to put in this bedroom. You can makeover the cabinet under the table. Use the fresh color to repaint your furniture, add aesthetic patterns, and colorful ornaments will cheer up the table set design.
Bedroom Kids with Some Aesthetic Wicker Baskets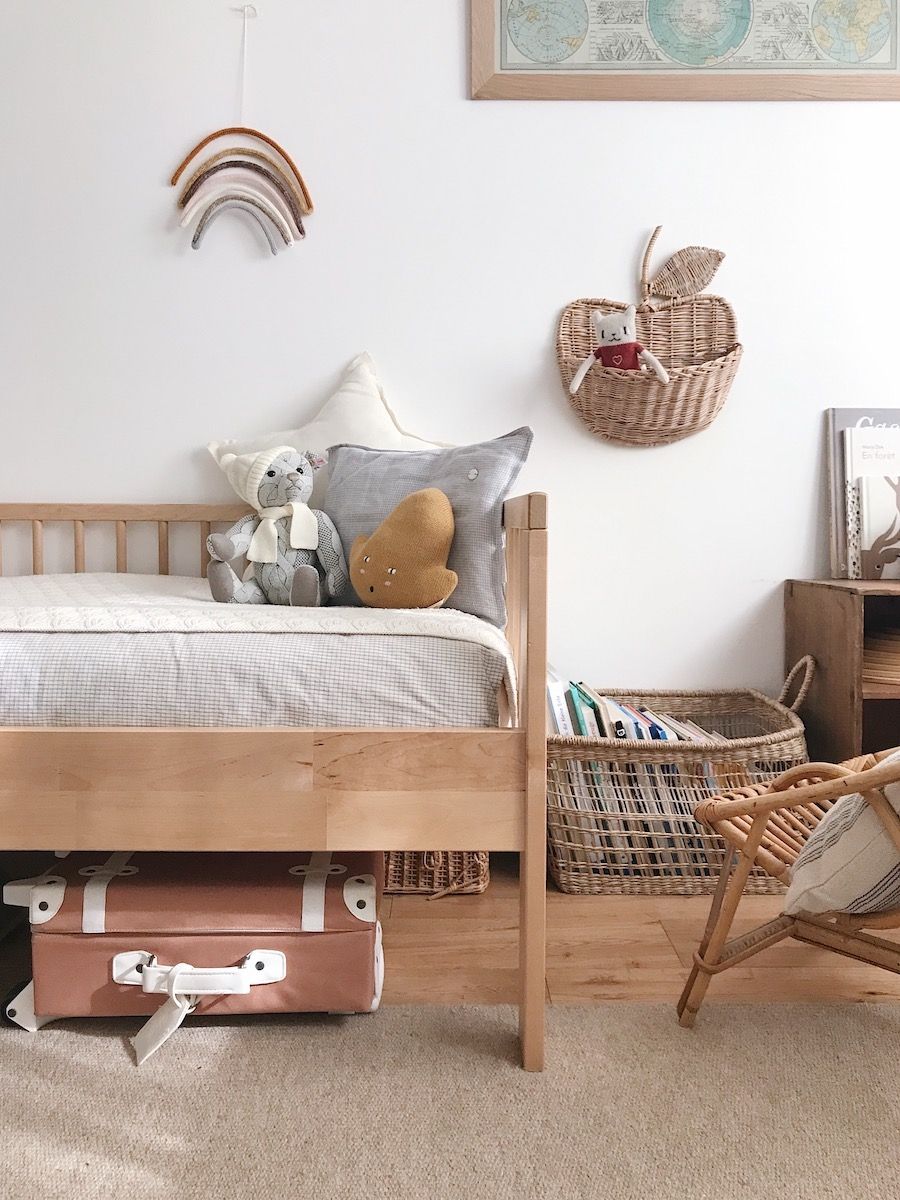 A wicker basket is one of the aesthetic pieces of furniture to decorate your kids' bedroom. This furniture uses natural wooden materials, has a deep brown color, and has an aesthetic shape. You can add an eccentric accent by having this basket in your kids' bedroom. Decorate your kids' bedroom to save the books collection, dolls, and other stuff.
The Shabby Chic Theme for Bedroom Kids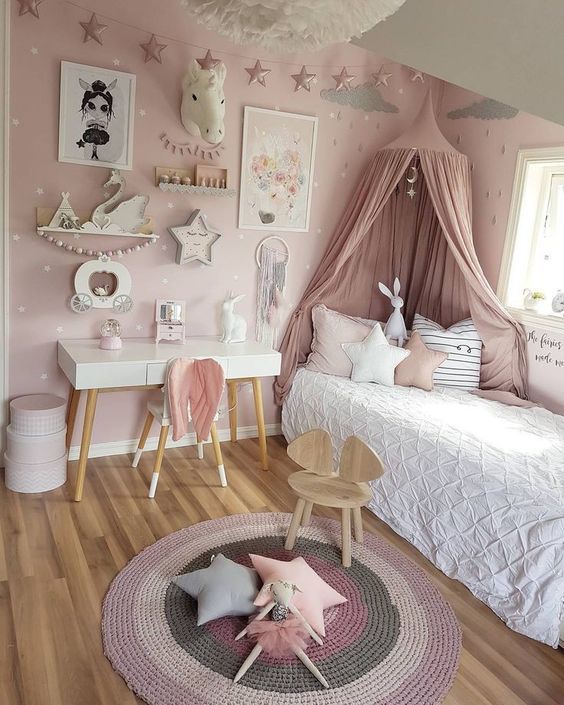 The kids' bedroom for girls looks more attractive when having a soft color. The shabby chic interior design uses soft colors such as soft brown, soft grey, and light brown. This design can bring a feminine atmosphere and calm mind. You will find it easy to combine with myriad cute accents. Put the ornaments that represent your kids' personality.
Mix and Match the Grey Color for a Brighter Room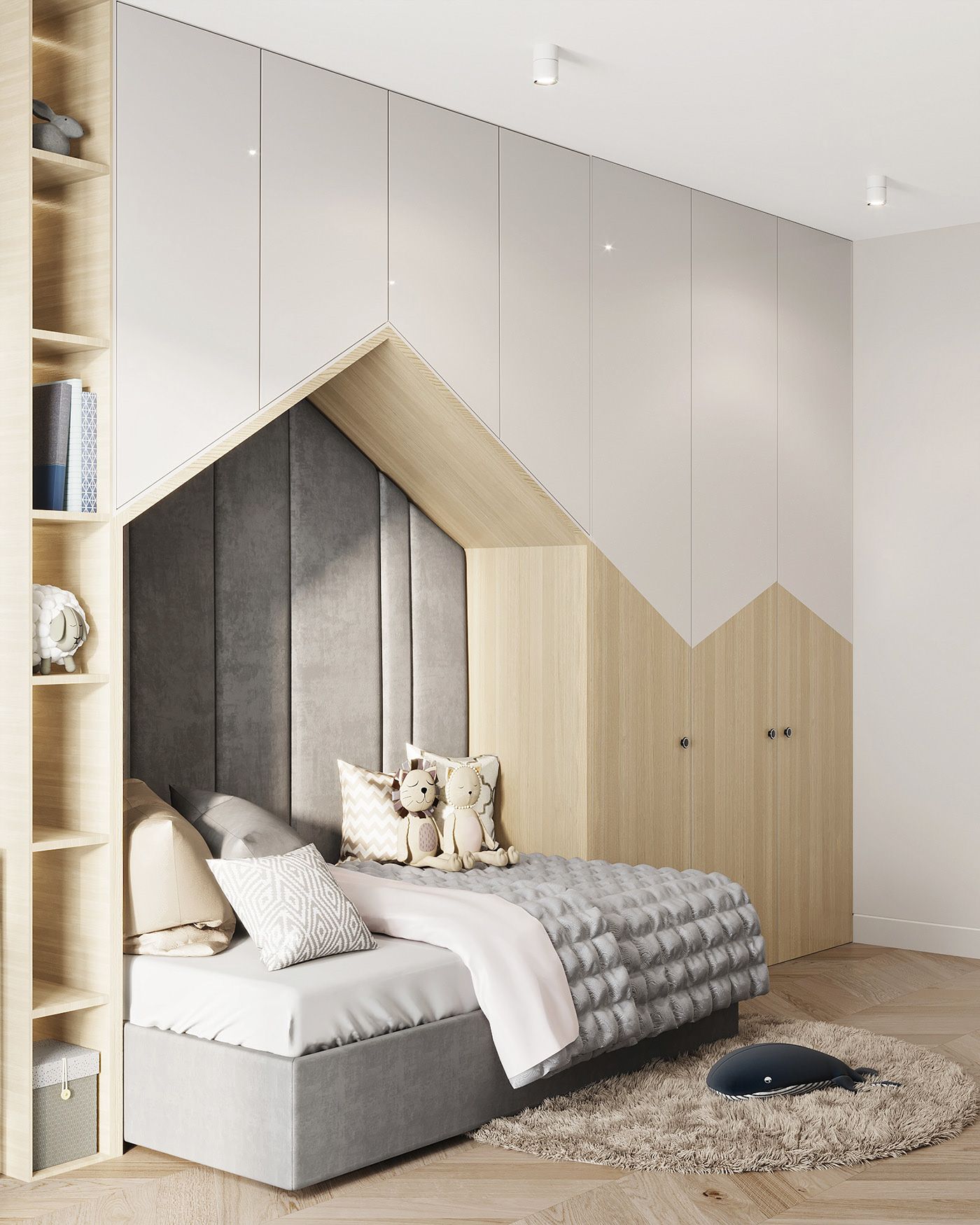 Playing with room color is an exciting technique to create a certain impression. We know that the bright color brings a clean and cheerful impression. Thus, you can try to combine two bright colors to create an attractive decor. Choose a bright color for the background such as light grey and combine it with light brown color. The greyish theme makes your wooden accent looks clear.
Makeover the Dressing Table in a Feminine Look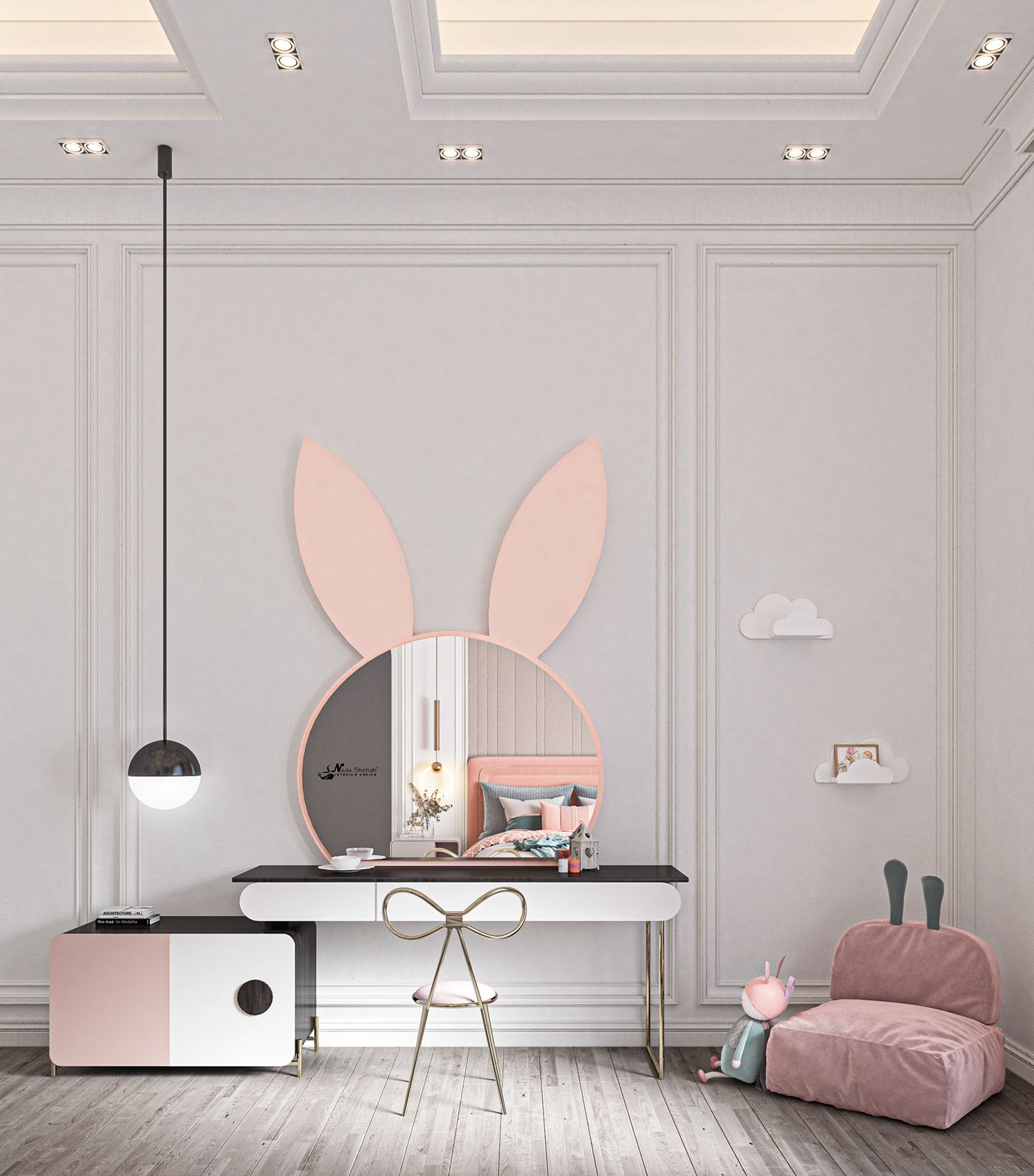 A bedroom design for girl, it usually has a dressing table. This furniture is interesting to modify in a feminine-like. Use an accent that represents a girl. The cute rabbit ears are attractive to use as a mirror frame. Add more rabbit accents such as bean bags, cabinets, pendant lights, and many more.
Put More Baskets for More Toys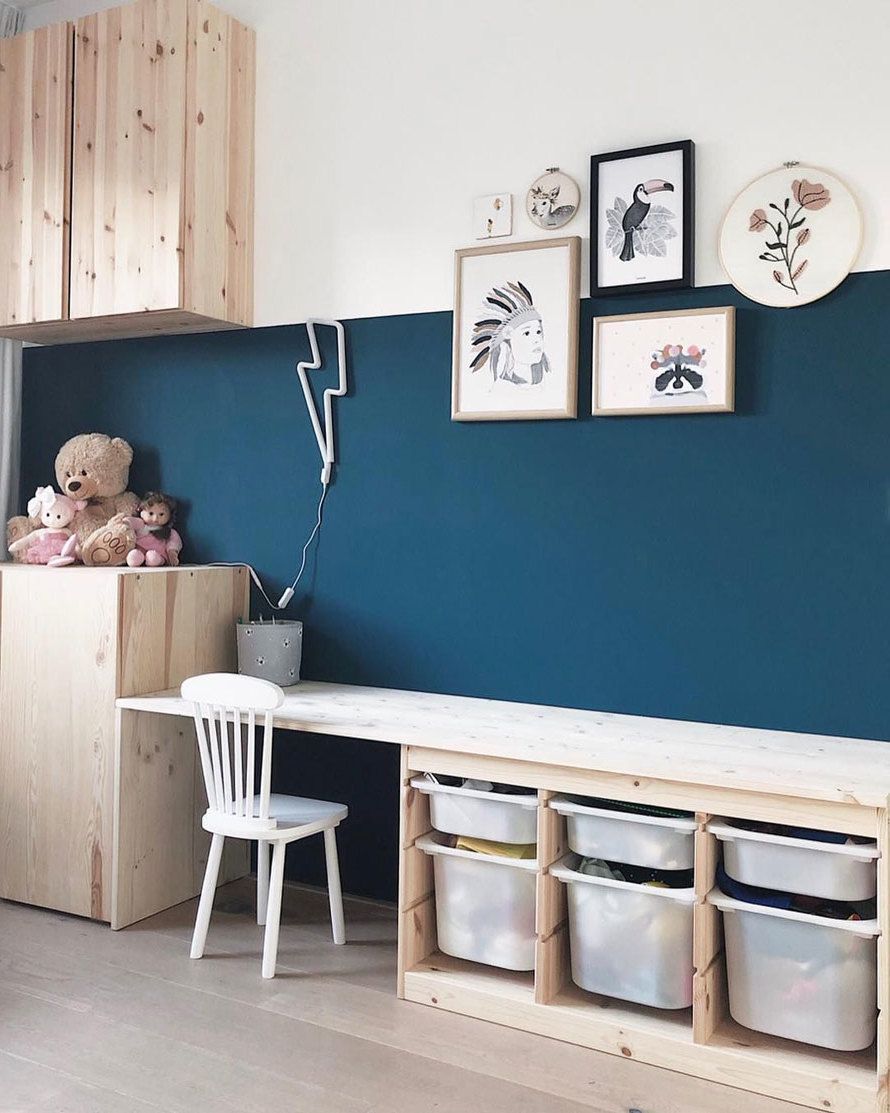 Kids like to play in any room. They like to explore the environment around them. Thus, you should add more baskets to save all toys in the kids' bedroom. It is a simple way to clean the messy room quickly. It is easy to take them when your kids want to play. Arrange these baskets under the table to make them look neat and easy to find.
Bedroom Kids with the Dim Lights and Soft Tone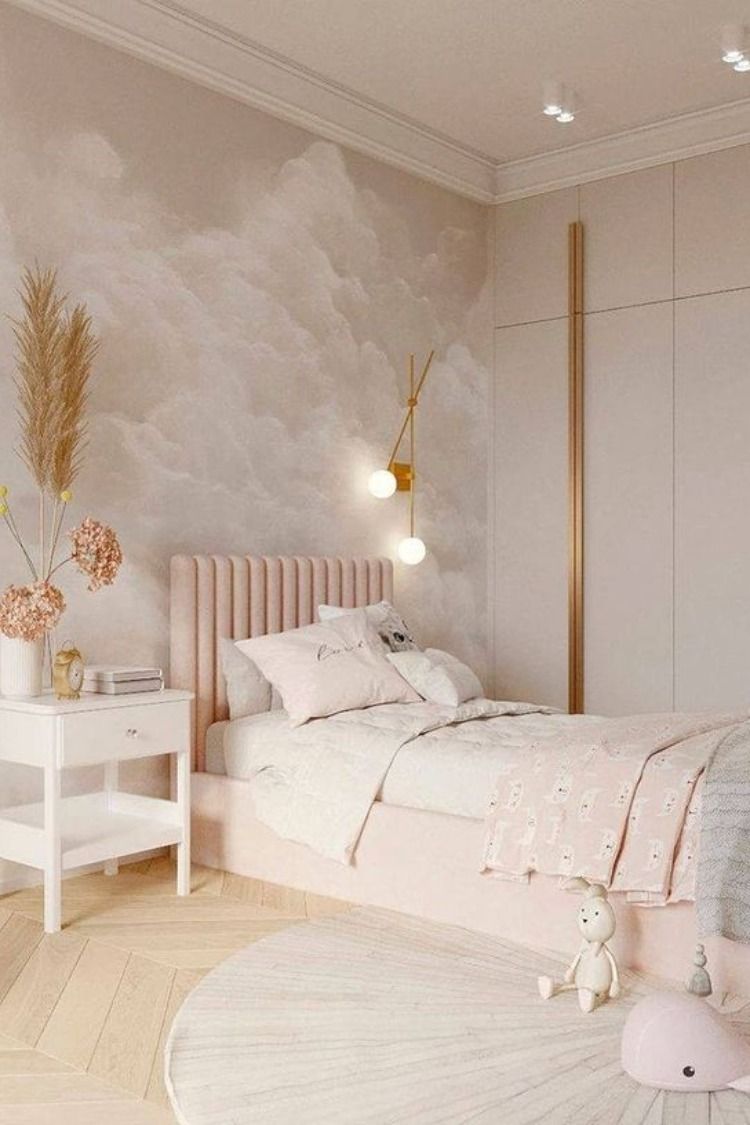 The lighting in a bedroom can be a stunning point for the interior. A certain light can bring a romantic nuance such as the yellow dim light. This light has an average brightness to enlighten the room. You may want to have this light for your bedroom kids, then it looks catchy to have some ceiling lamps and the dim light from bulbs. These lights have no diffused light, then it is safe for the eyes.
Makeover the Bed Things by Having Some Fluffy Stuff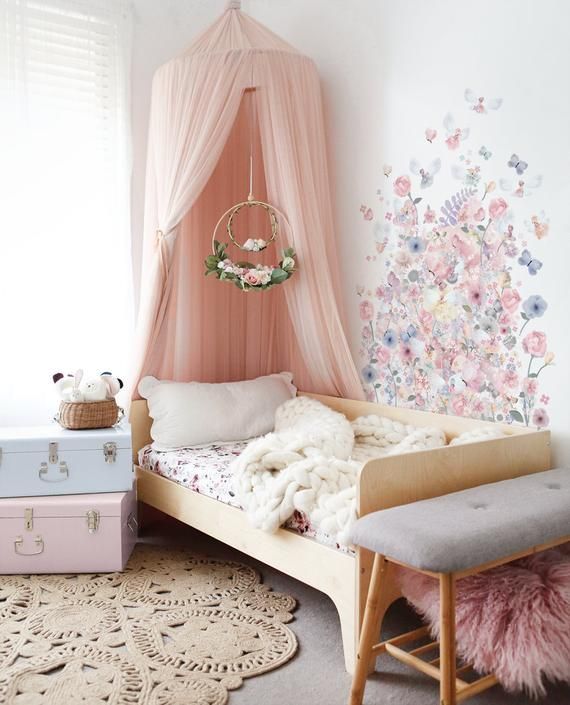 Smooth and soft accents are comfortable to decorate a little girl's bedroom. Attach calming colors such as pink, peach, and white brings a feminine atmosphere. Put a fluffy pillow, comfortable rug, and fluffy blanket to give a cozy accent. This fluffy stuff makes your kids' bedroom like a dreamy dollhouse.
Thus our discussion about Simple Bedroom Makeover Ideas for Your Little Girls Little. Sometimes, an old interior design looks boring, especially for kids' bedrooms. Thus, this bedroom needs a new face. Makeover of your kids' bedroom requires considering what theme that you want to apply to this room. It determines the entire decorations, which will lead you to draw an interesting design. We hope this article is inspiring you to makeover your kids' bedroom. Happy decorating!