Druhomes.com – A workspace is a place that you have provided at home to work. This space is a small office at home, so you can organize and design it based on your taste. An attractive design of workspace is important to get rid of the boredom after doing a routine in the workspace. Due to the pandemic nowadays, you need to design an interesting workspace at home. It is useful for you to schedule your job from home. However, it is beneficial to have a comfortable design of the workspace. In this article, we will discuss 5 Budget Friendly Decoration Ideas to Put in Your Workspace. If you don't have a workspace, you can decorate it now by arranging your furniture. Choose an interesting spot that provides fresh air for you, near the window is the best choice. Many benefits of workspace that you need to know, such as:
It challenges your creativity to design a stunning design to suit your profession
An interesting workspace will fresh your mind
The fresh air and comfortable atmosphere will inspire you to be more productive
You can have a small room to do your job from home by installing a partition
There are many ideas to design an interesting and comfortable workspace. You can display the ornaments that may boost your mood when you feel bored. Besides, there are few things that you need to put on your workspace and make it comfortable. Let's discuss!
Wall Notes or Calendar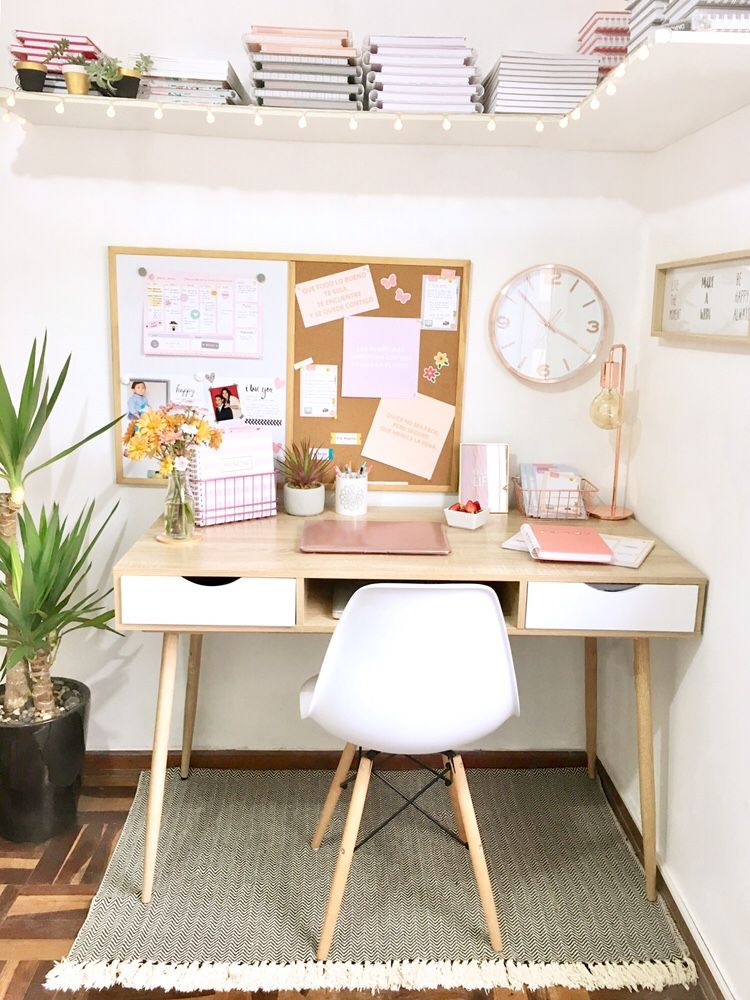 A reminder is important to put in a workspace. Sometimes, you need to note some things on the wall to remind you. Put a wall note on the workspace will help you to list all things that you may forget. It is effective to remind you because spending most of your time in a workspace, then you will notice it. However, don't forget to put stationery on the table. You need at least one pencil and one pen.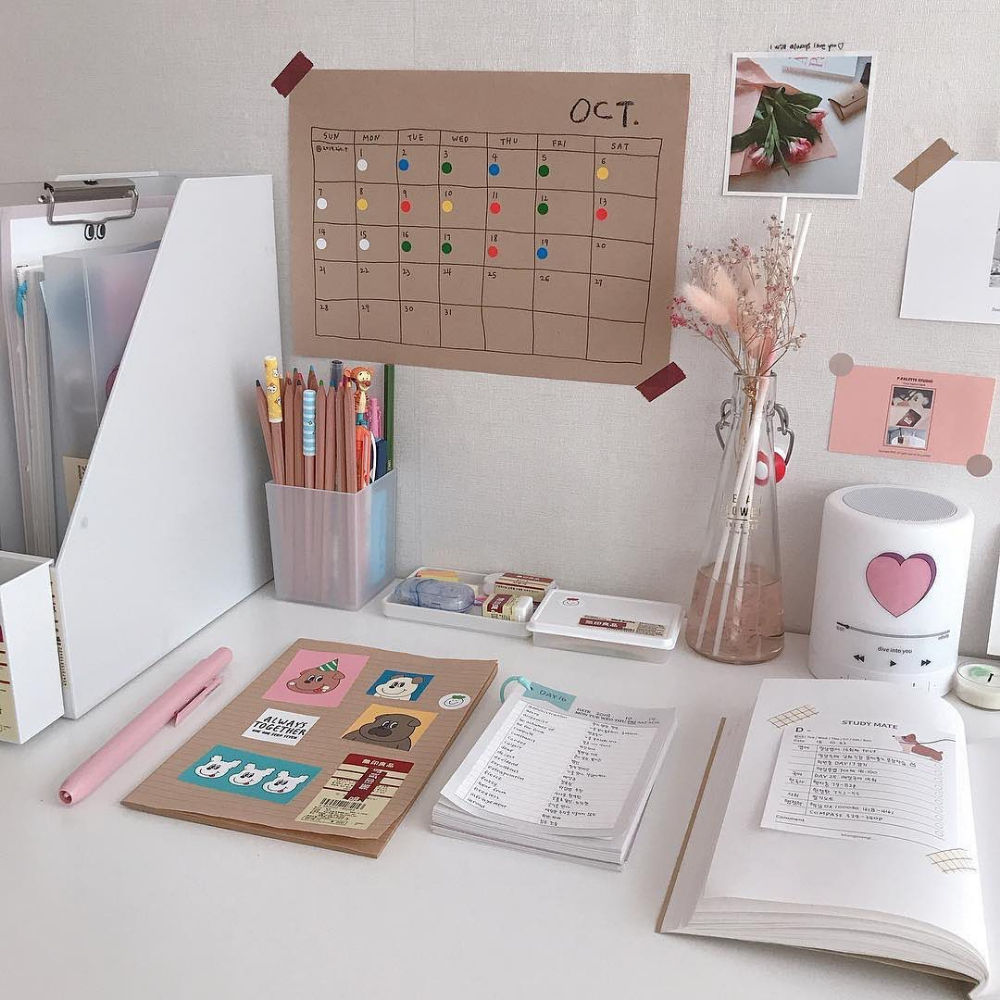 Instead of wall notes, you can put a calendar with notes to make it easy when you want to mark on a certain date. You can find attractive designs of notes on the internet and in a stationery shop. The calendar is important to help you remember an event on a certain date. Moreover, you can write a short explanation on the note beside the calendar.
Table Lamp or Wall Lamp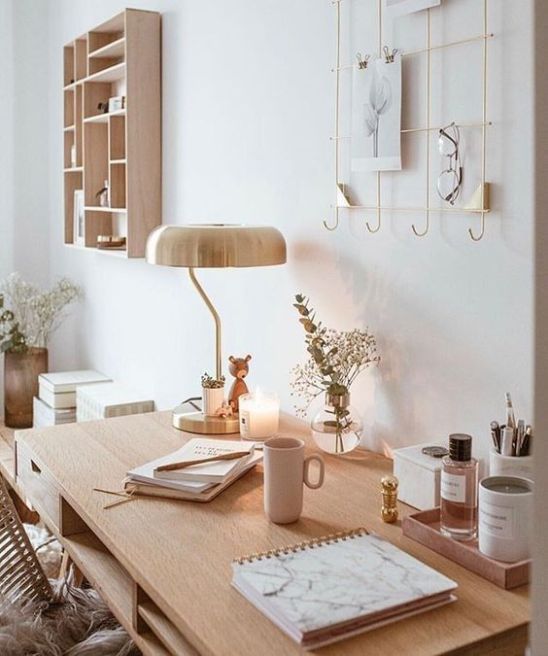 Doing work at night is not a big problem, sometimes the night has a calm atmosphere that can boost your mood. However, turning on the table lamp will manipulate the environment to make your eyes stay fresh. You don't need to worry if you prefer doing work at night because the table lamp will accompany you. Don't put the bright white light on because it can damage your eyes and make you feel tired. Choose the table lamp with medium light to get an adequate brightness.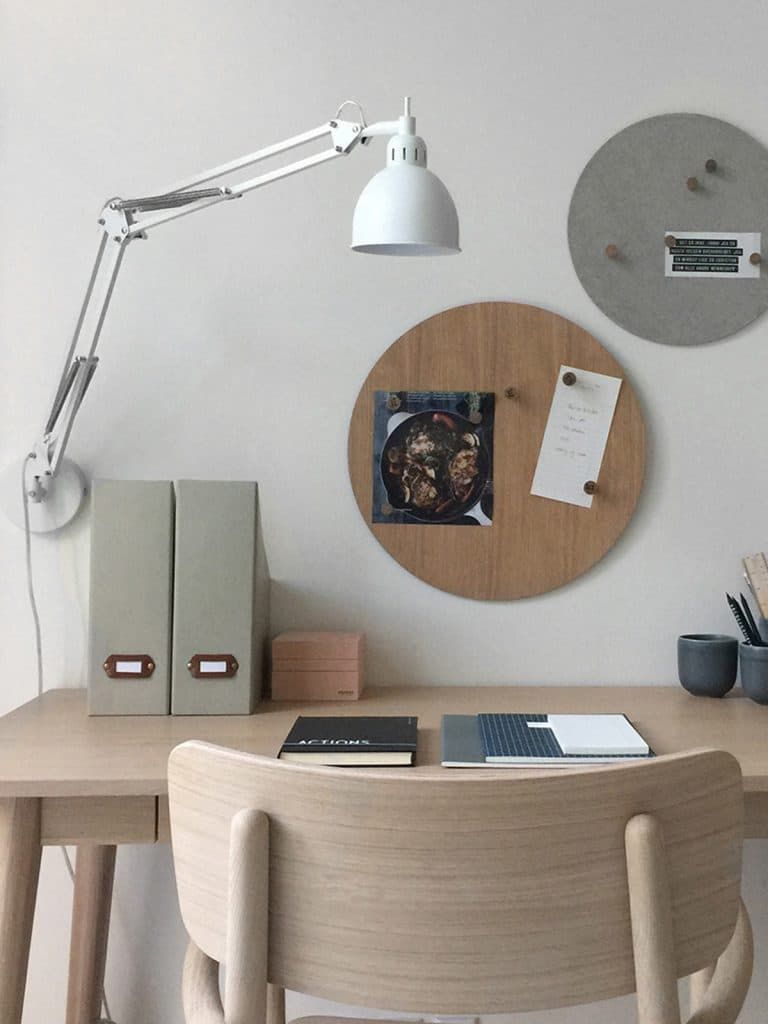 If you install a wall lamp, you can manage the light too. Change the bulb if it is too bright for your eyes. The wall lamp enlightens the wall and gives good lighting as a table lamp. This lamp is not portable. However, you should pick the right spot to install a wall lamp for your workspace.
Pencil Case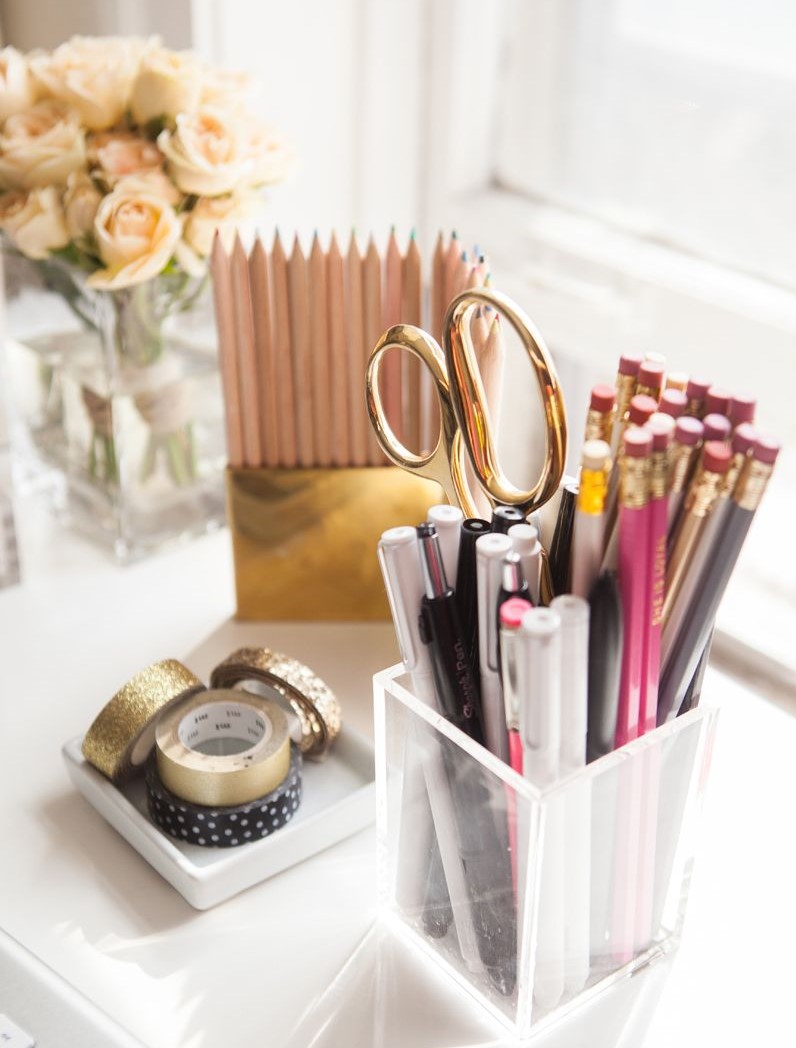 Relates to the wall note and calendar note, you need to put a pencil case with some pencils and pens. This stationery is useful to make your workspace uncluttered. It keeps all stationery in one group. Thus, it is easier to take the thing that you need and put it back after using it. You will find many attractive designs of a pencil case in a stationery shop. Pick a simple design like a rectangular shape because it saves space on the table.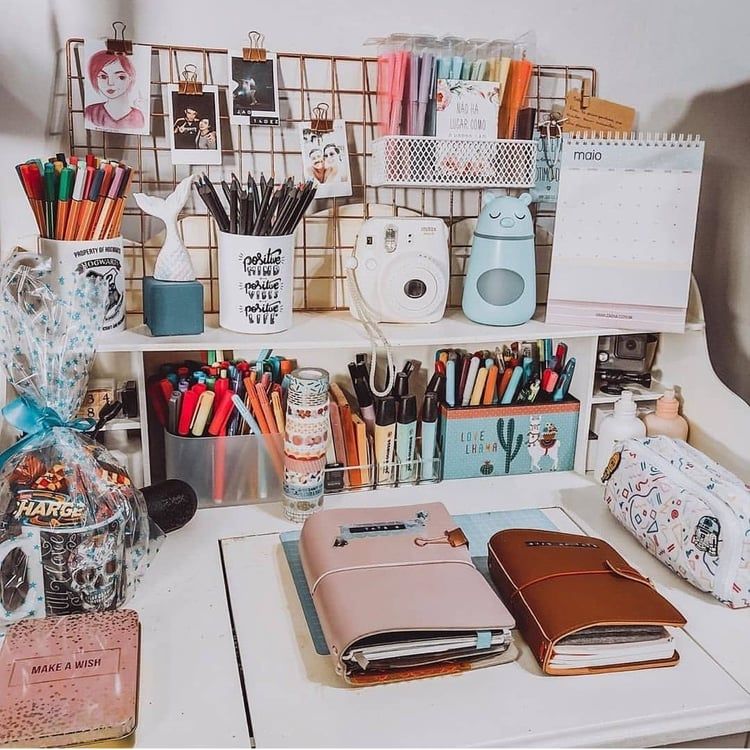 Another design of the pencil case is the multifunctional one. This pencil case makes it possible to save more stationery in some storage. Besides, you can organize them in uncluttered arrangements. If you like the simple pencil case but look stunning, try to pick the colorful pencil case to decorate your workspace.
Wire Storage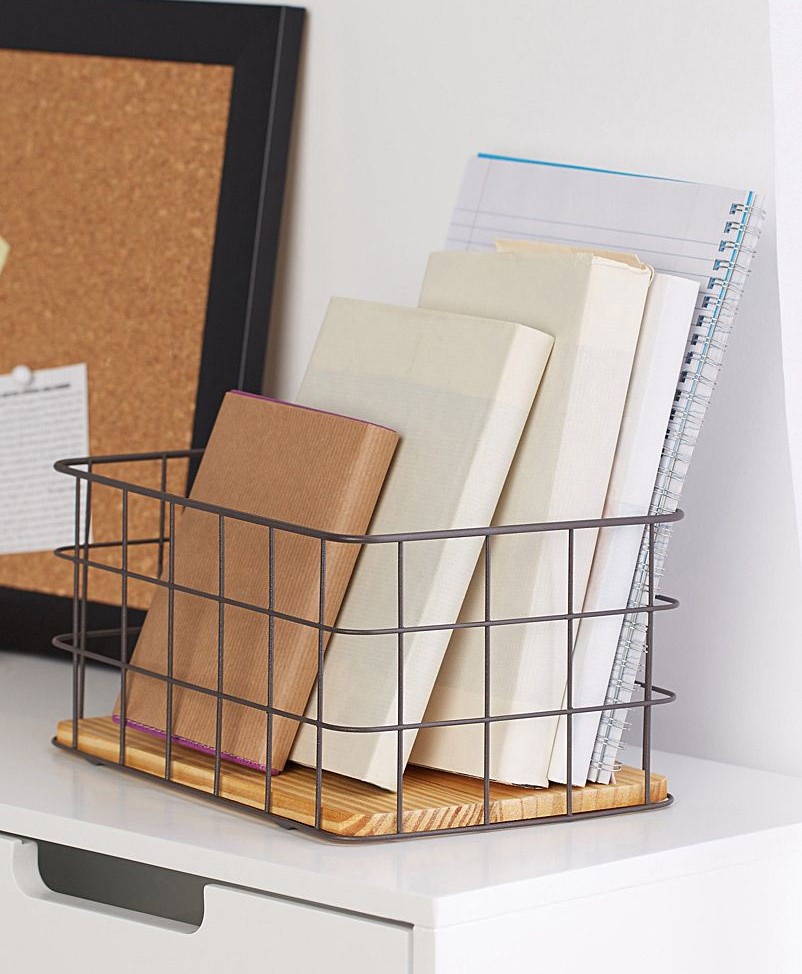 The wire storage is simple but useful to put the small things. It is beneficial to make your workspace looks interesting. Moreover, it can hold book notes, papers, smartphones, and wallets. The wire storage is easy to install on the wall. You can stick two hocks to hang this wire storage. The pallet design makes it possible for you to see the things in this storage.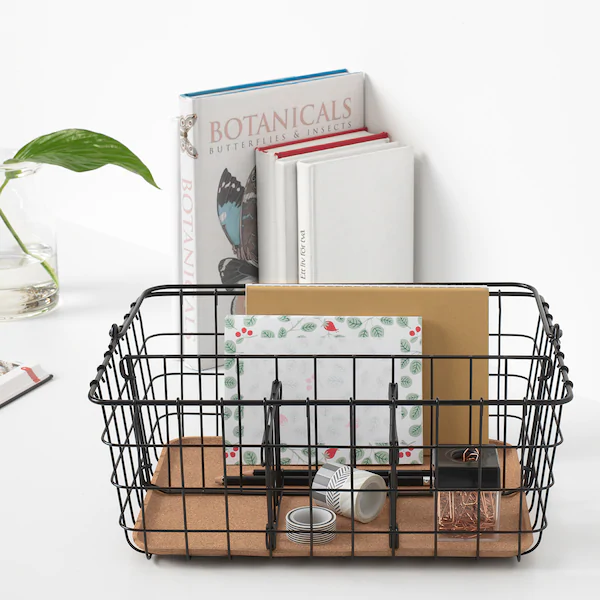 Installing more than one wire storage will not make your workspace looks crowded. You can manage the layout of this storage vertically. It brings a simple and neat impression. These storage are useful to save more things. Even you can classify the things for each basket.
Mounted Bookshelves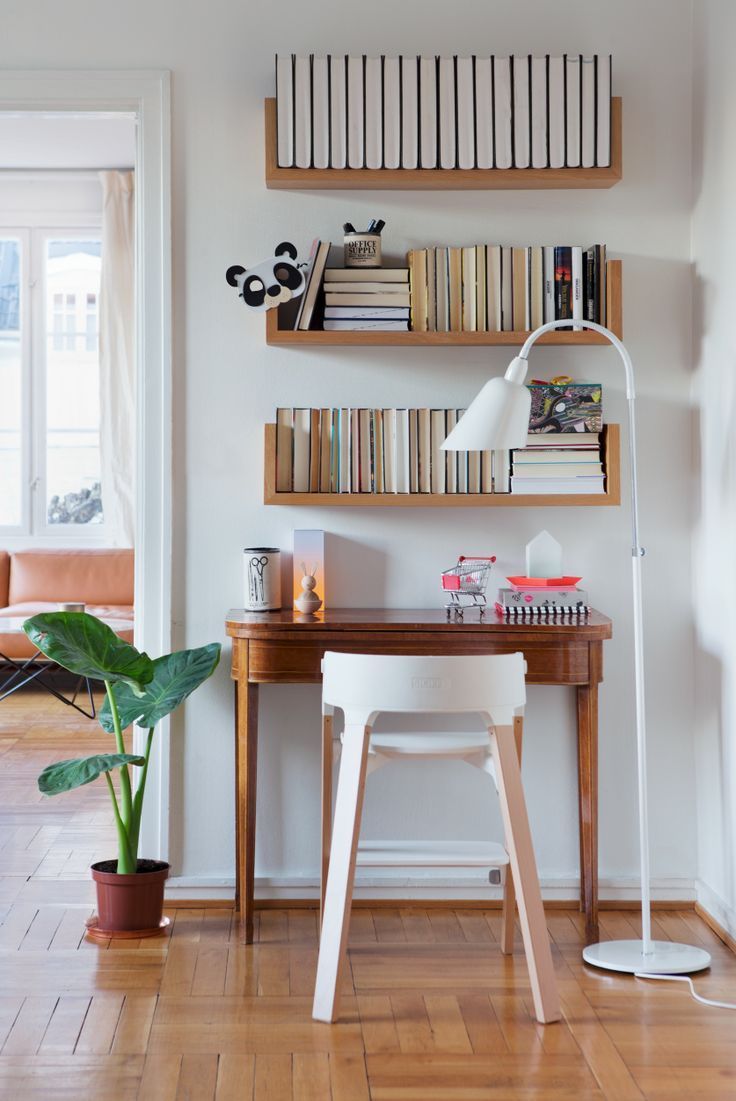 Some people display their books in a workspace. This idea helps them to get the books easier when they need them. If you want to put some books in the workspace too, it is necessary to install a mounted bookshelf. The bookshelf design depends on the space that you have on the wall. You can pick the small bookshelves and organize the books horizontally.
This bookshelf gives you an interesting accent on the wall. You can give color on the shelves and make a contrasting effect. Many cheap bookshelves that you can find in the market and home depot. Pick the geometrical bookshelves to simplify the design on your wall.
Thus our discussion of 5 Budget Friendly Decoration Ideas to Put in Your Workspace in this article. Decorate your workspace by using simple things that are attractive enough to give a different look. By creating the right decorations, you can get a comfortable and pleasant workspace for you to use every day. This space needs an interesting design and a comfortable atmosphere to boost your mood during work. You can do a routine decoration to get a new impression that will get rid of boredom when doing work from home. We hope this article is useful for you to design an interesting workspace. Happy decorating!