Druhomes.com – An unpleasant smell make you uncomfortable in the interior of any room in your house. It emerges in a room that produces some smells like a bathroom and kitchen. As a place to cook, the kitchen has some smells as a result of the cooking process. This smell sometimes lingers for a long time, or even it stays for days. Curry, fried chicken, raw fish, and other food that has a strong smell lessens the fresh air in your kitchen. To deal with this problem, you need a solution to banish a smelly kitchen. Thus, we have some tips to deodorize the kitchen interior in your home. Cleaning a home is an important activity to keep a healthy environment. Besides, after using a kitchen, you need to fix it back to a clean condition. There are the things that you need to deodorize your kitchen:
Cleaner liquid
Some clean cloths
Trash bag
White vinegar
Lime
Coffee bean
After mentioning the various things that you must prepare to deodorize your kitchen, the next topic that we will discuss in this article is a variety of tips that you can follow. You can follow a variety of tips to deodorize this interior kitchen in your home according to your daily needs. Thus, you will find the most appropriate way to deodorize your kitchen properly. For that, let's discuss these various tips one by one!
Has a Chimney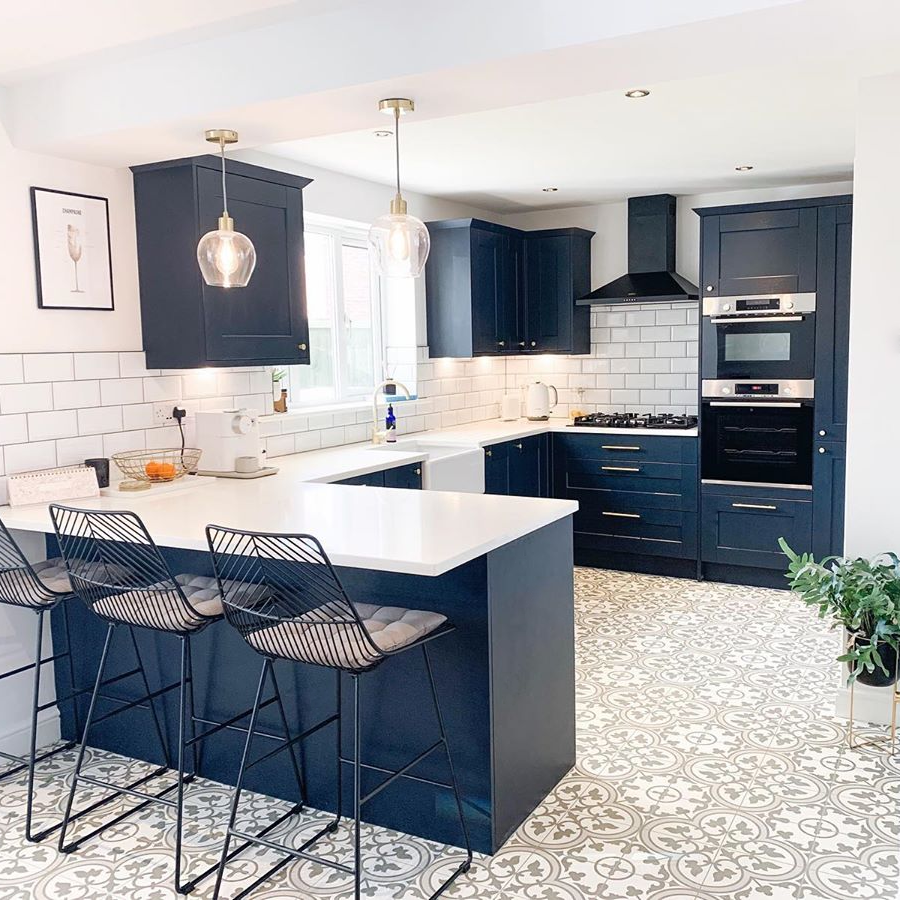 Let's start with the basic idea. The design of your kitchen should adjust every possible thing that will happen in a kitchen. As a place to cook the food, it arouses some smells that need fresh air to get balanced air circulation. A chimney is a beneficial property to have in a kitchen.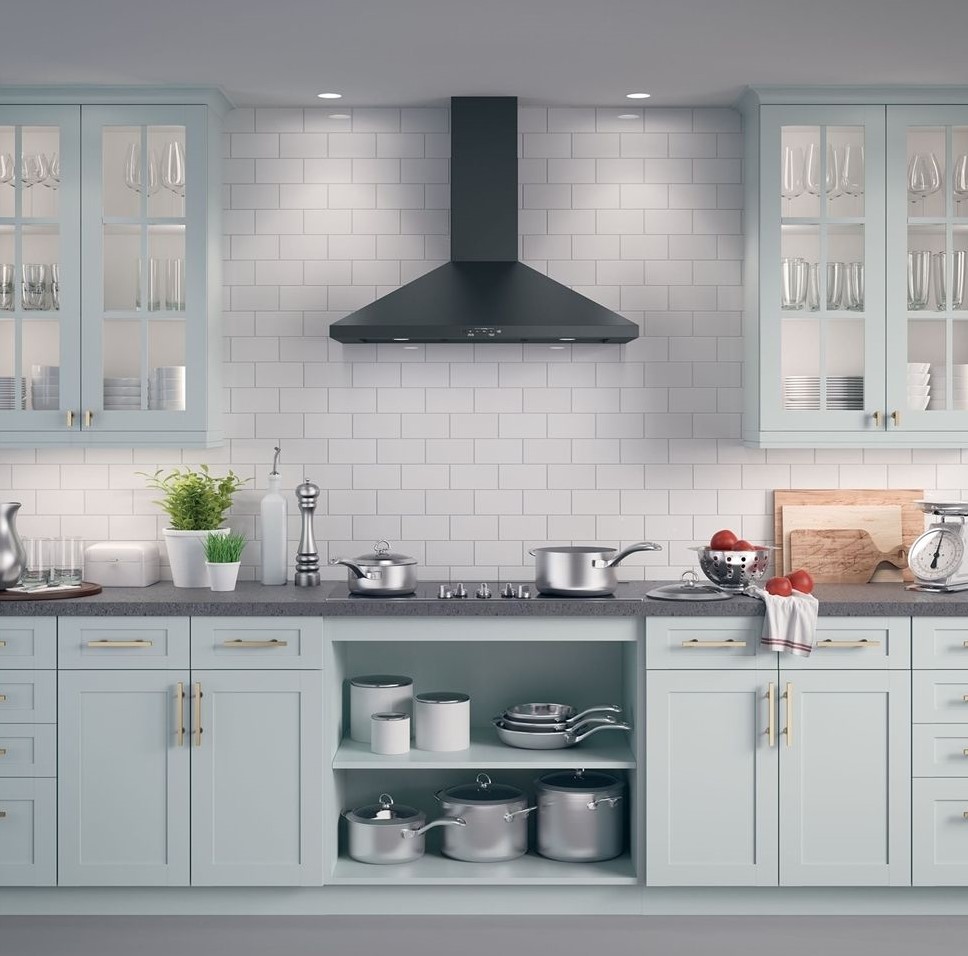 The design of a chimney is various to adjust your kitchen decoration. It also has a certain size that suits your kitchen and places it near the stove to absorb its smell. Generally, it has a long hole to absorb a big amount of smells.
Open The Window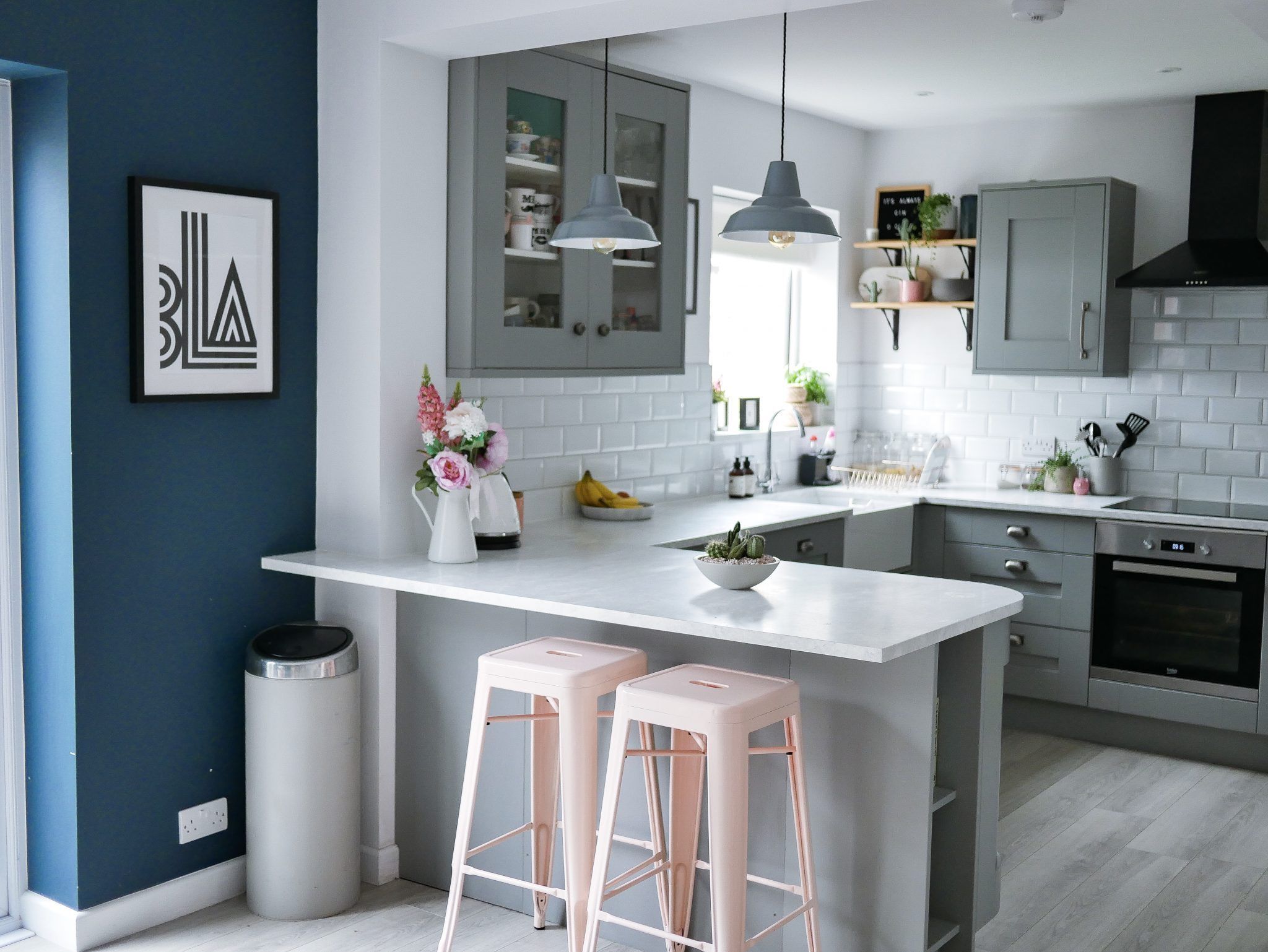 Having a window in a kitchen is beneficial to freshen the atmosphere when you cook the meal. Open your window during the cooking process and its smell will get out through the window. The fresh breeze will blow away the smell and maybe the delicious smell touches people out there.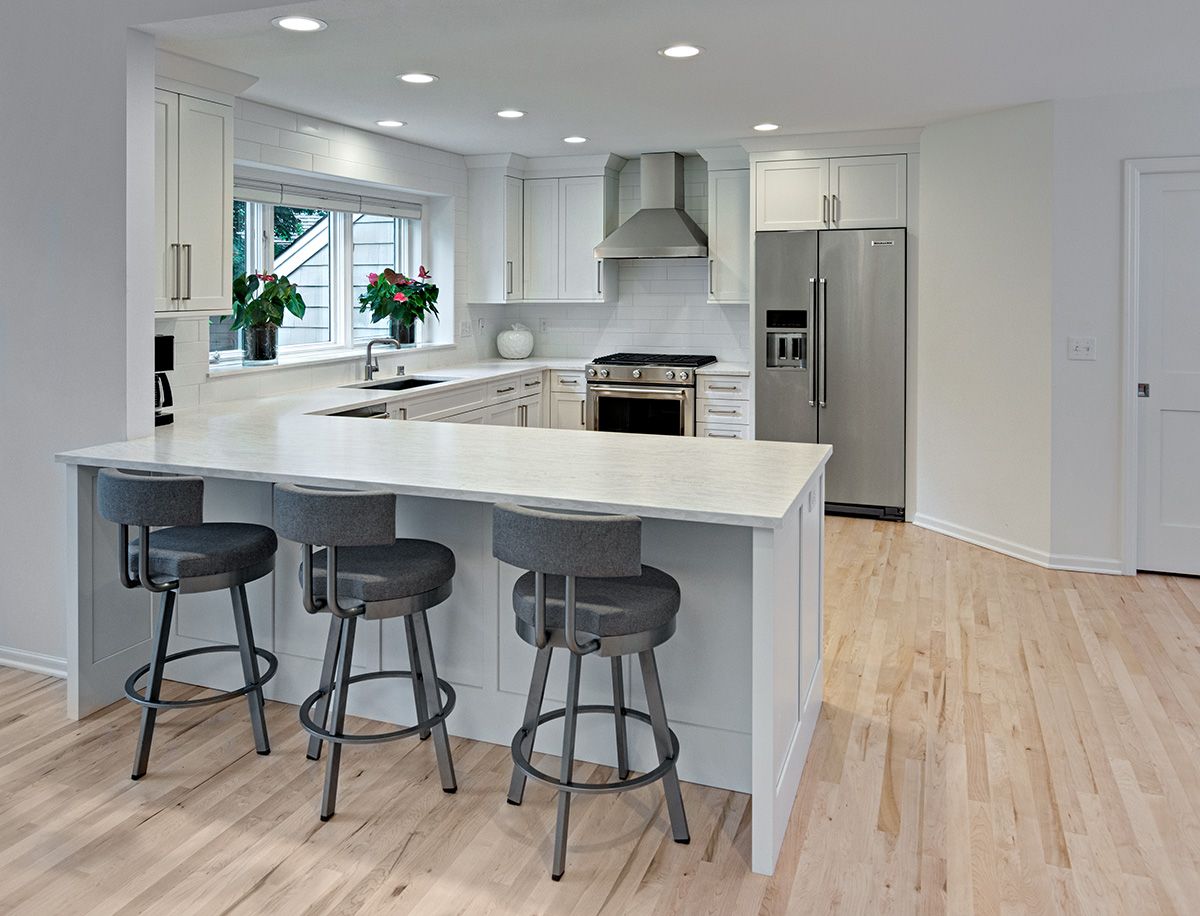 If it gets fresh air, it provides good air circulation in your kitchen and brings the odors to get out of this room. Other benefits of having a window are essential to get natural light. The morning atmosphere provides healthy sunlight for you, thus a window that facing east gives warm light to your kitchen.
Put Sansevieria Plant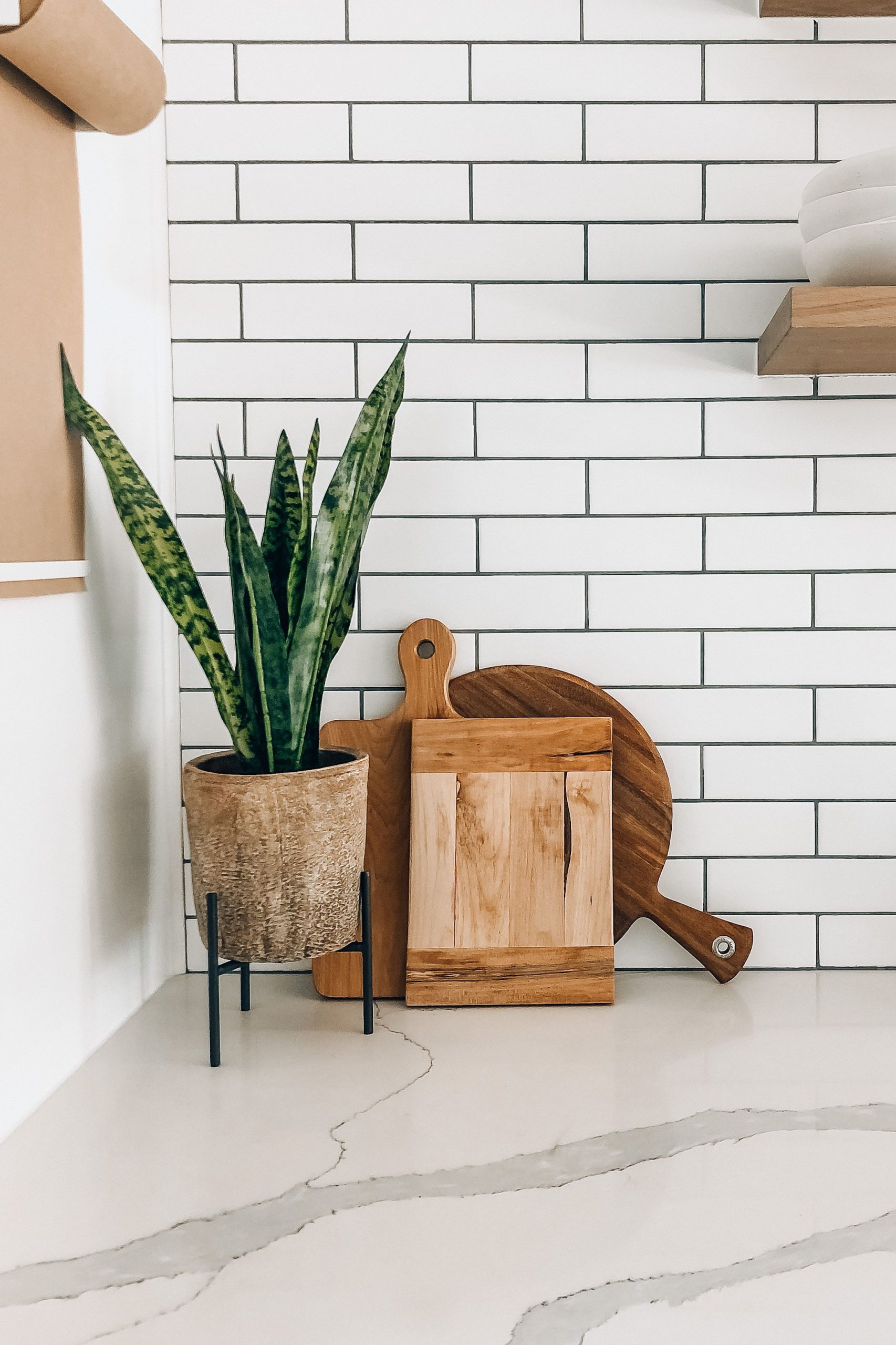 Growing an ornamental plant looks attractive to put in a kitchen. Sansevieria is the right ornamental plant to deodorize the kitchen interior. This plant can absorb dirty air and pollutants. An evergreen sansevieria has a decorative value to make your kitchen looks natural. You can choose an interesting species of this plant such as Sansevieria.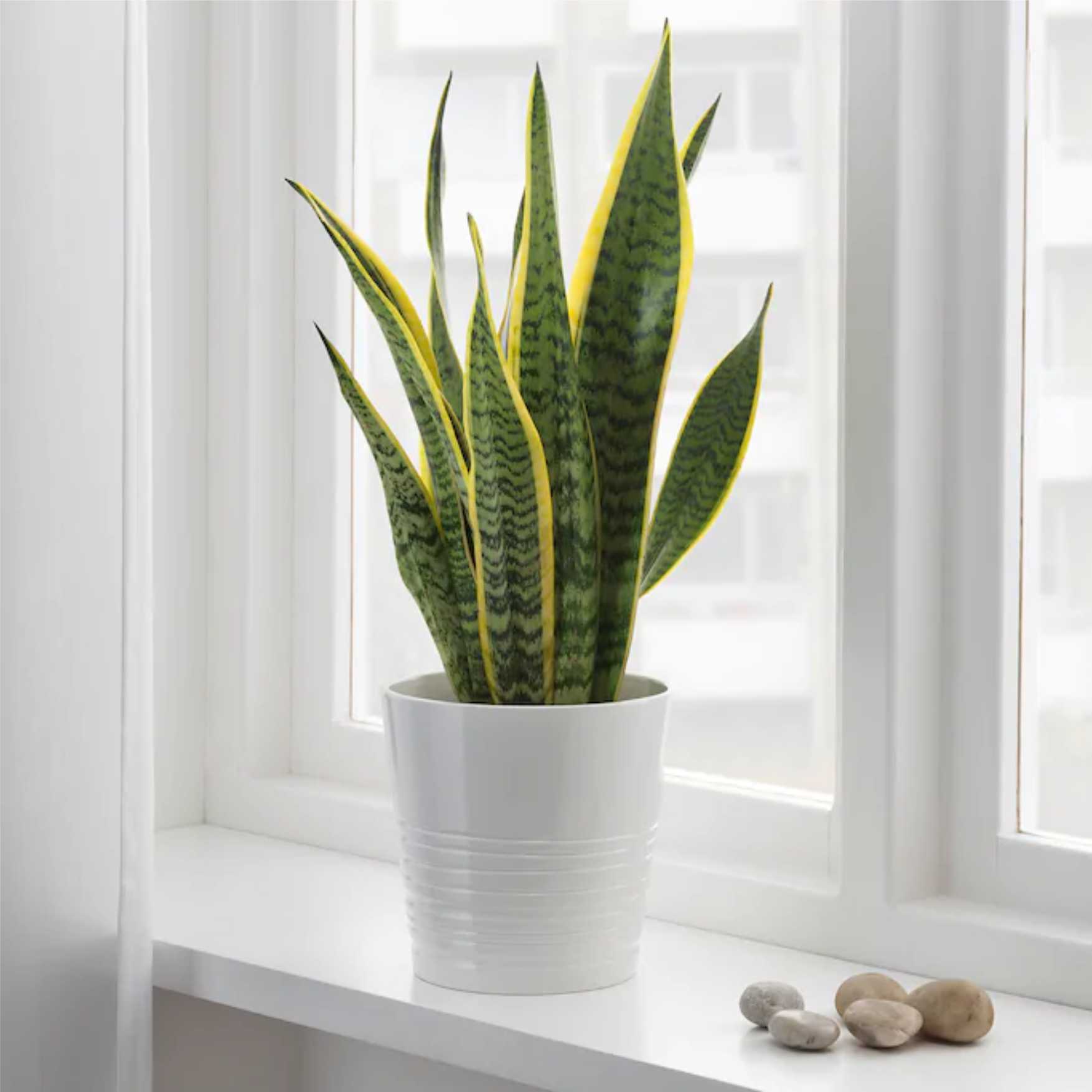 For an effective function, put a small sansevieria near your sink because a long sansevieria doesn't fit its space. This plant is catchy to reduce odors naturally. In addition, this ornamental plant also absorbs the surrounding air pollution, especially for smoke and dust. Thus, you may use this plant in your kitchen and bathroom interior.
Close the Trash Bin and Clean It Regularly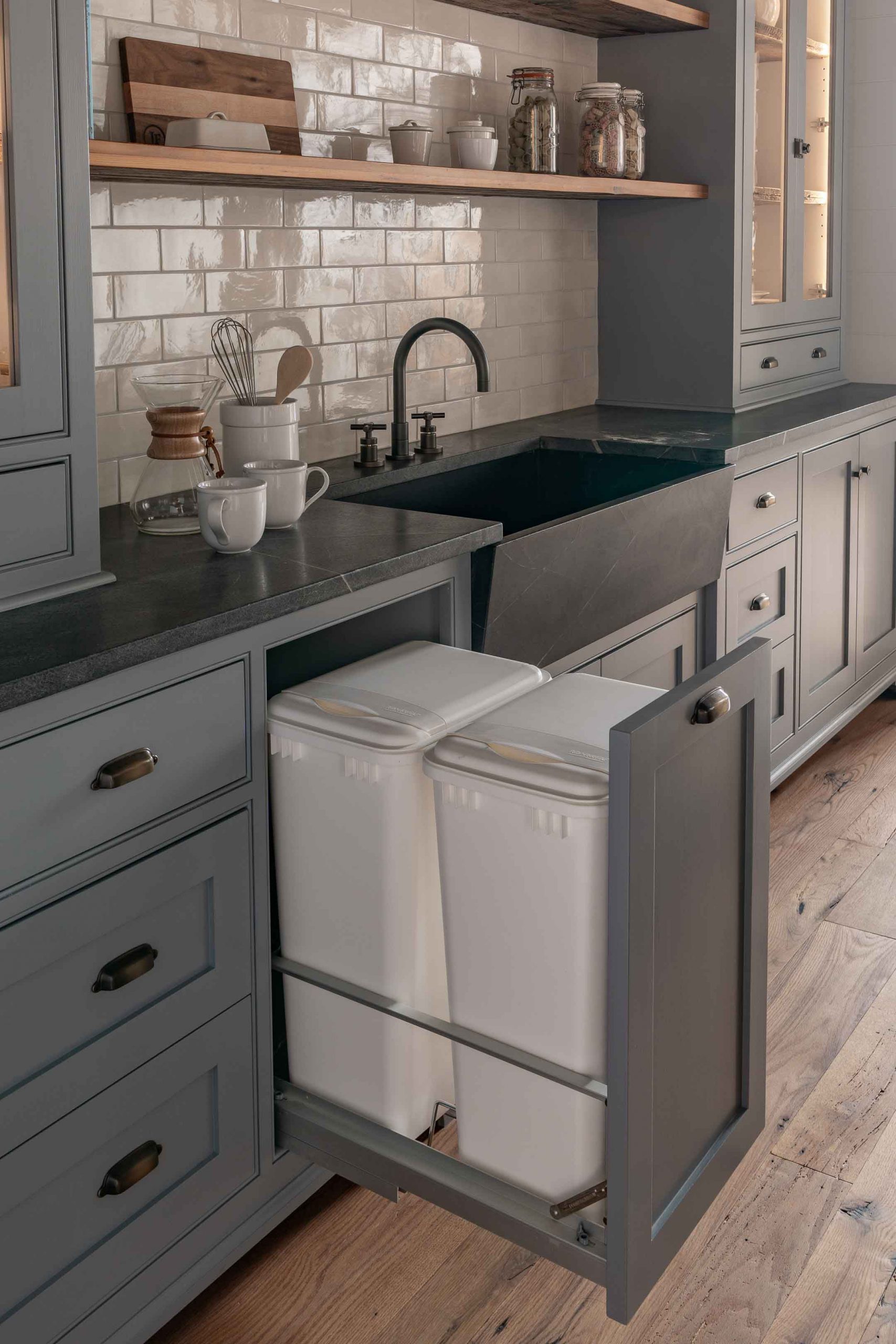 The trash bin is one of the sources that produce odors. If this trash has a wet texture then it is easier to produce odors. The wet trash bin creates a potential place to grow bacteria. Moreover, the evaporation process from this trash bin makes your kitchen more smelly. Thus, you need to give a plastic bag as a layer before using this trash bin. This plastic bag makes it easy to bring the entire trash from this bin.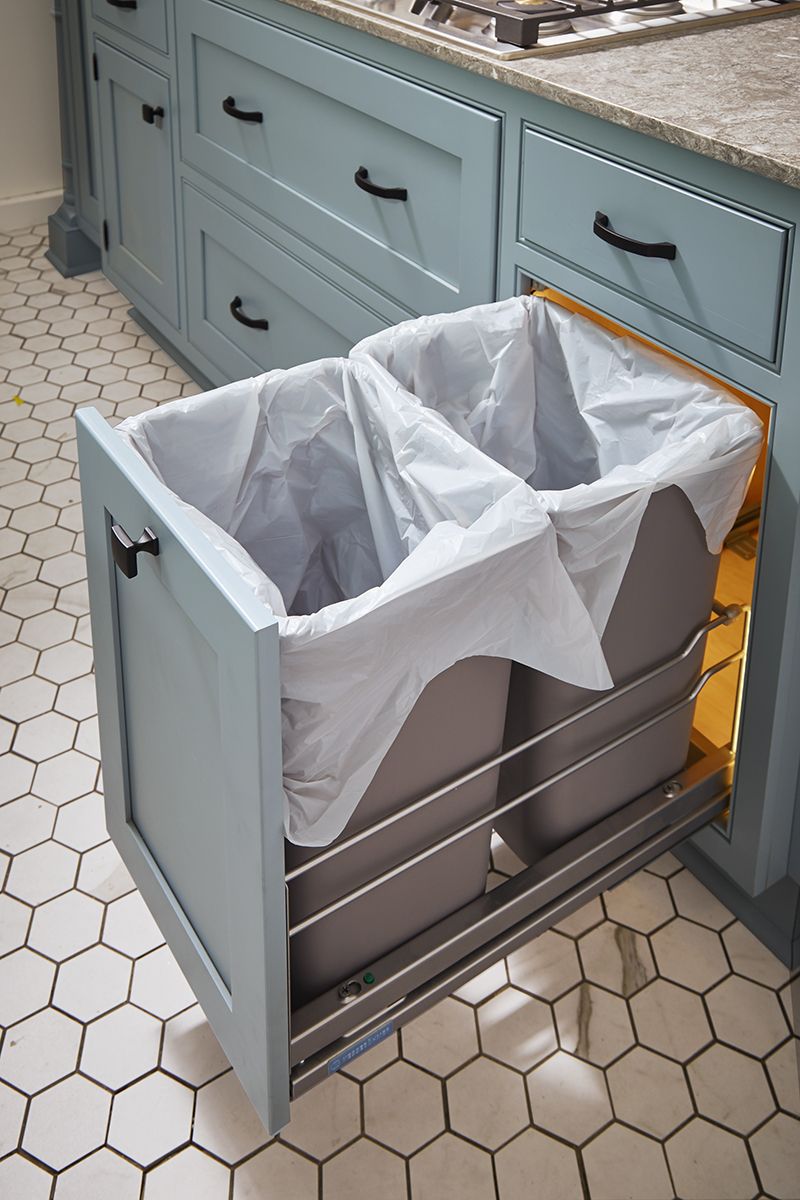 Many designs of a trash bin to install in a kitchen that has a cover. Close your trash bin to reduce the smell or at least you will not see this disgusting trash. Clean your trash bin weekly to keep this property free from bacteria and grime.
Don't Pile The Dirty Appliances in The Sink
Dirty plates, glasses, and other cooking appliances in a sink produce odors in a kitchen. Be clever to always leave your sink in a clean condition. The dirty sink arouses odors because the bacteria and other substances stay on its surface and do some activities.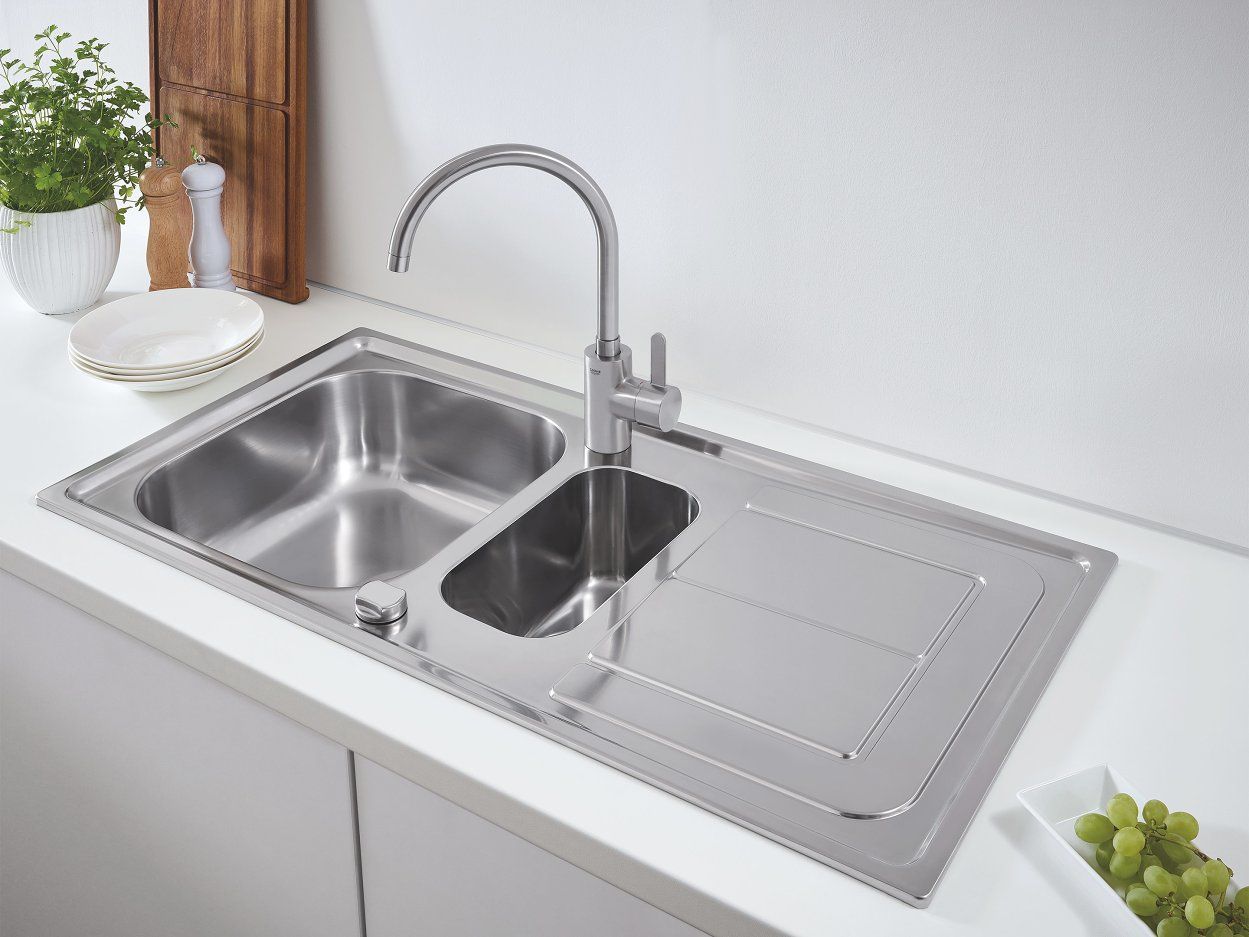 The dirty environment is bad for health. Thus, cleaning a sink is a solution to bring a positive vibe to your kitchen. A good fragrance from detergent or cleaner liquid will hit the odors in this kitchen. In cleaning this sink, maybe you will find it hard to remove the raw fish odors. The smelly sink needs baking soda powder to pour on its hole, then add white vinegar before you rinse it by using hot water. Both materials are effective to remove the smelly sink.
Making Some Recipes to Banish The Odors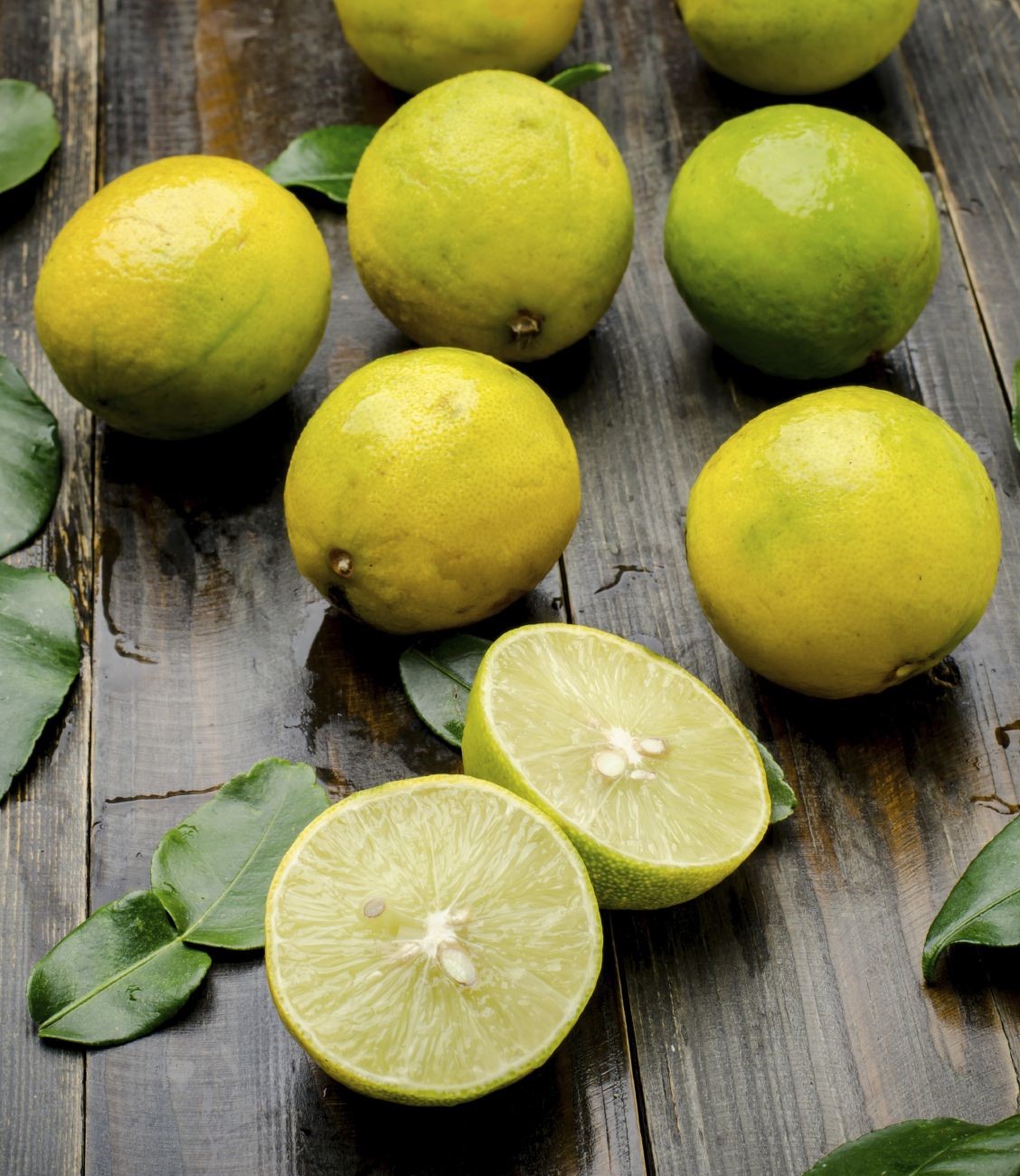 Removing strong smell needs extra effort to clean it thoroughly. Make the best recipe to remove odors in your kitchen is a tip that you must try at home. You can use a slice of limes in a cup of water to put inside your microwave to deodorize it. Maybe you have cooked meat, cookie, or other foods in this microwave but the smell lingers strongly. This will effectively deodorize your kitchen interior.
Another recipe is the smell of fresh coffee. Take a spoon of coffee beans (it depends on your need), the grill them all. The powder coffee bean creates a fresh smell if you burn it on a frying pan in medium heat. Add adequate water to make its natural aroma evaporate perfectly. Turn off your stove, then bring this frying pan around the kitchen with a little movement of the pan. Repeat this idea if the odors are too strong.
Create a Natural Fragrance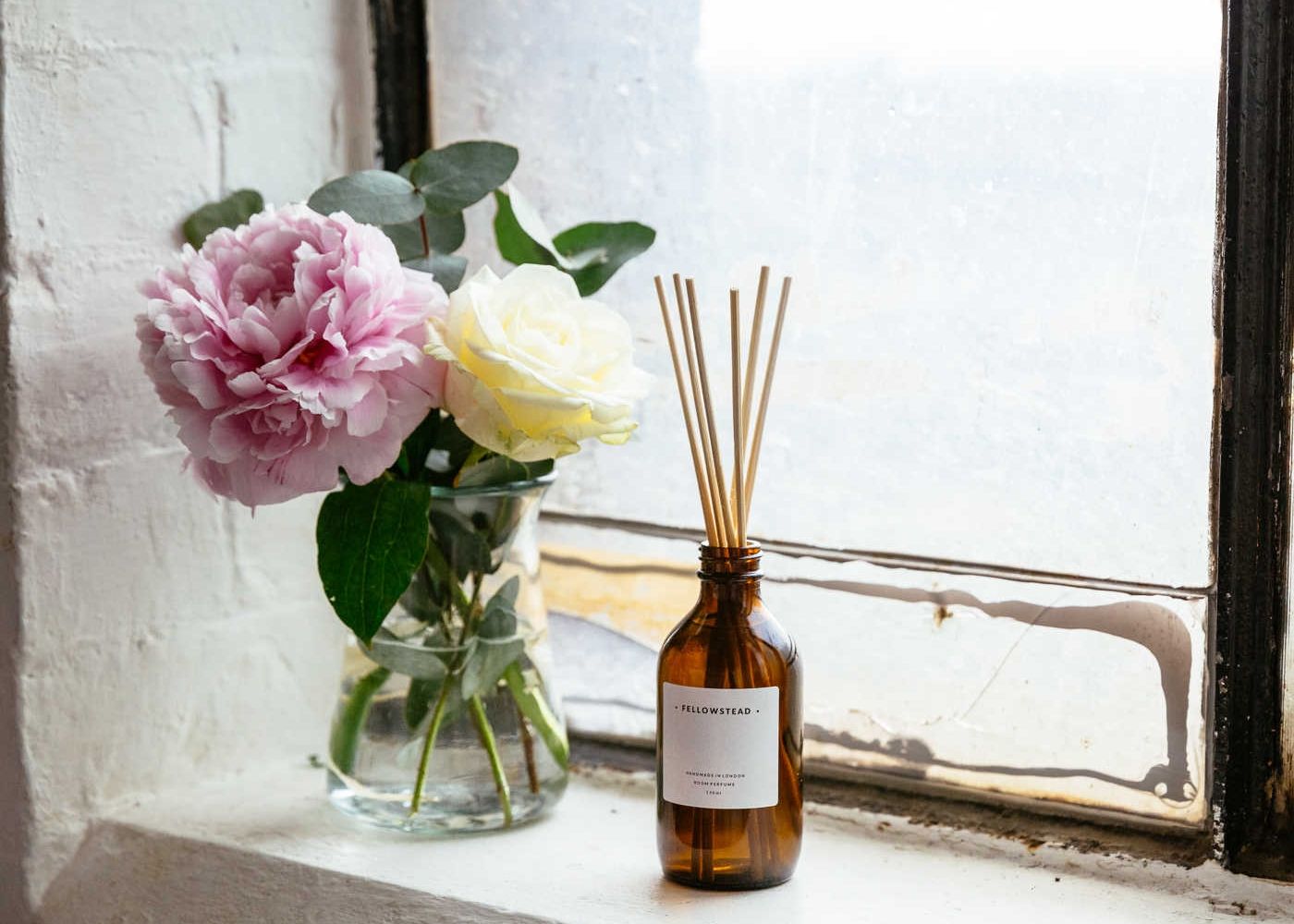 A practical solution for odors in a kitchen is hitting it by using a natural fragrance. Install a natural fragrance under your cabinet to reduce the smelly kitchen. Also, it provides fresh air when you cook. Don't throw your peeling orange. Slice the peeling orange and take it to a bowl then put this fresh thing near your sink.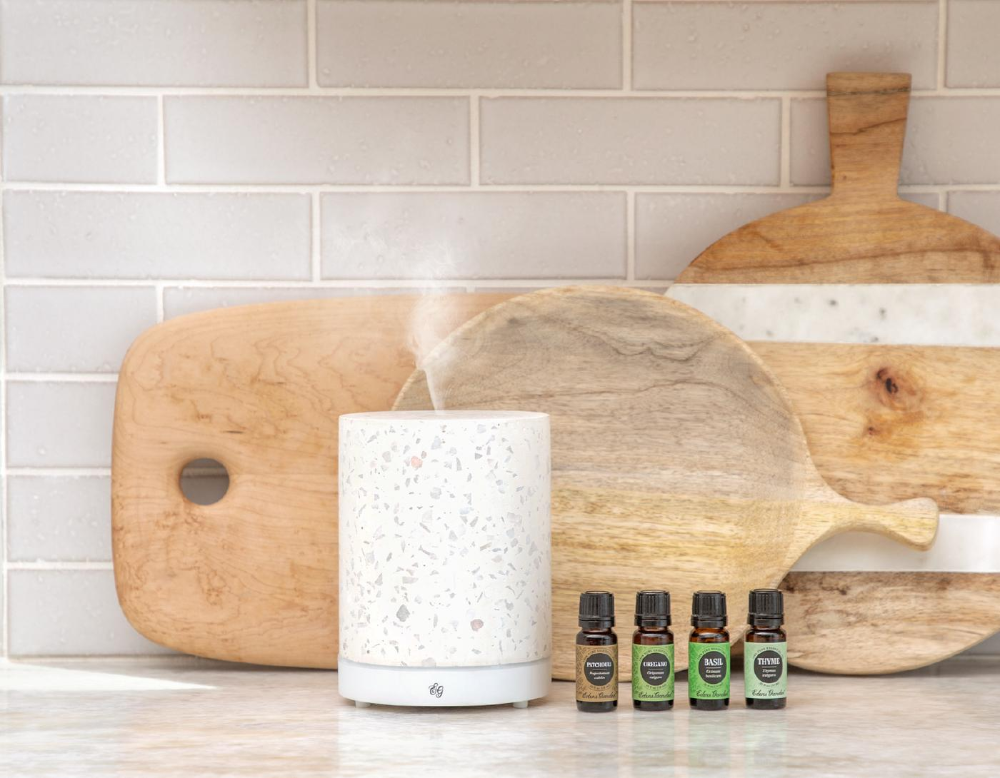 By using a natural fragrance, your kitchen feels fresh and delicious. Flower and fruit bring fresh nuance to make your kitchen more comfortable. Another option is having the real flower in your kitchen is a nice option as a decorative thing and gets natural fragrance. Roses, lilacs, rosemary are catchy to have in your kitchen.
Thus our discussion about Tips to Deodorize Kitchen Interior in Your Home. Odors commonly emerge in a kitchen and bathroom because both rooms are regularly used as a room for cooking food and cleaning activity. Removing odors from both rooms is not enough by putting some fragrances because you need to find the source of those odors first. Thus, regular cleaning is important to do weekly. Besides, you may try the tips we have shared with you. We hope that the odors in your kitchen are gradually moving away. Good luck deodorizing your kitchen interior!